Cristiano Ronaldo is reportedly looking for 'solutions' in the transfer market before it shuts down at the end of this month in Europe. 
The Portuguese forward, as per reports from multiple sports media outlets, requested Juventus manager Massimiliano Allegri to keep him on the bench in La Vecchia Signora's Serie A opener against Udinese.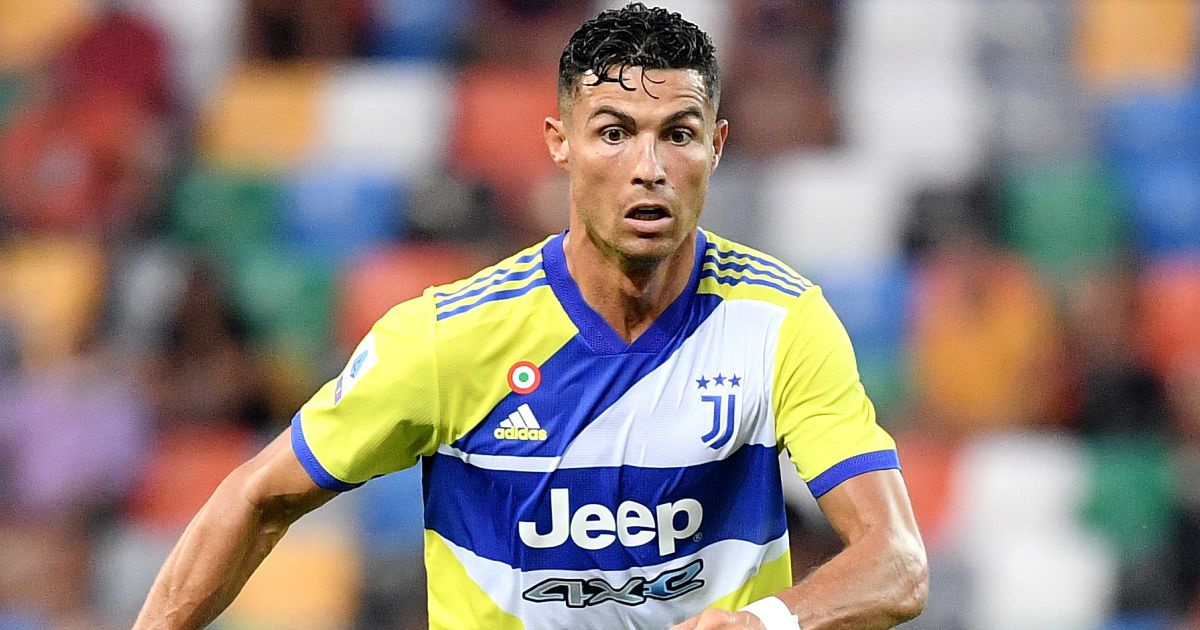 A host of rumours have been doing the rounds, linking Ronaldo to clubs such as Manchester City, Manchester United, Real Madrid and Paris Saint-Germain. 
But if one looks at the matter from close quarters, then they realise that the situation for the former Real Madrid player isn't so favourable after all in the transfer market.
As the transfer market's deadline approaches ever closer, FootTheBall analyses the entire situation around Cristiano Ronaldo's possible move to a club other than Juventus this summer.
COVID-19 BATTERED TRANSFER MARKET MAKING THINGS DIFFICULT
Only clubs in England this summer have been able to, what one can say, conduct transfer business as usual despite the devastating effects of the Covid-19 pandemic all over Europe.
Barcelona's trials and tribulations have been well-documented in international sports media as they had to let Lionel Messi go from the Catalan capital to make space for other players on the enormous wage bill.
Manchester City and Manchester United – two clubs linked with Cristiano Ronaldo – have bought the likes of Raphael Varane, Jadon Sancho and Jack Grealish already (Grealish became the most expensive British football player ever when he moved to Cottonopolis).
Real Madrid also have financial woes of their own as they had to release both Raphael Varane and Sergio Ramos, with the former going to Manchester United and the latter joining Paris Saint-Germain on a free transfer.
Cristiano Ronaldo will be on the bench for Udinese-Juventus. Official. 🚨🇵🇹 #Ronaldo

He's NOT starting – it was a precise request from Cristiano because he hopes to find a solution on the market in the next days.

But Juventus have received NO official bids yet for Cristiano. pic.twitter.com/sQ0z3rO1Bk

— Fabrizio Romano (@FabrizioRomano) August 22, 2021
And Les Parisiens seemingly have their hands tied after acquiring the quartet of Gianluigi Donnarumma, Georginio Wijnaldum, Lionel Messi and Sergio Ramos, in addition to already having players such as Neymar and Kylian Mbappe on their wage bill.
Therefore the situation is dismal on the economic front for pretty much all the clubs in Europe after a season where revenues were curtailed as stadiums were shut down and no spectators purchased tickets or club merchandise in the stores located in and around the stadiums.
VERY FEW CLUBS LOOKING TO GET BUSINESS DONE
And the bottom line of the situation is that practically no club is willing to sign Cristiano Ronaldo as the clubs in the Premier League have already made their marquee signings before the transfer window closes on September the first.
And as such, acquiring the services of the former Manchester United player wouldn't be on the minds of any club, either within or without England right now.
A few days ago, speculation arose that Cristiano Ronaldo had offered himself to Manchester City for a mere £25 million, but no progress has been reported on that front so far.
City are on the lookout for Tottenham Hotspur forward Harry Kane in the transfer market as they attempt to bolster their squad after the departure of Sergio Aguero to Barcelona this summer.
Meanwhile, Real Madrid have plans of their own as they aim to lure Kylian Mbappe from the French capital to its Spanish counterpart and are even willing to wait until next summer to land the former AS Monaco player.
SPECULATION MAY NOT GO DOWN WELL IN TURIN
All the rumours and speculation doing the rounds in Europe about Cristiano Ronaldo's possible move to another club outside Italy may not go down too well in the capital of Piedmont.
Even though Massimiliano Allegri claimed that the decision to bench Ronaldo was his own and was not influenced by any other factor, one can see how things have panned out for the Old Lady in Italy.
Ronaldo was benched for their first match and Juventus surrendered a first-half two-goal lead to ultimately draw 2-2 away to Udinese. Ronaldo came in the final half an hour on the pitch, but wasn't able to guide them to victory as his 90+5th minute strike was ruled offside by VAR.
As such, it is clear to everyone involved that speculation around the Portuguese forward is bound to affect the club in Italy and Europe. 
In contrast to the rumours and headlines swirling all around the matter, it would have been an opportune moment to start the search of solutions in the aftermath of the Euros.
Ronaldo was the golden boot winner in the Euros this summer as he surpassed the long-held record of Michel Platini asthe all-time top scorer in the Euros and also equalled Ali Daei's record for the most international goals in men's football.
Had Ronaldo sought suitors at that time, there would have been no dearth of clubs who would have queued up to acquire his services after a spectacular showing at the European Championships.
As of now, it looks likely that he will be staying put in Turin for at least one more season before his contract apparently runs out next year and things could get interesting as Paris Saint-Germain may decide to pursue the former Sporting CP player.