Spain has provided some of the world's best players, most notably in the team's golden generation from 2008 to 2012. Spain's squad during this time period has been hailed as one of the finest international teams ever assembled, as evidenced by its two European Championship and 2010 World Cup victories.  
In that case, let's take a look at the Spanish national team's all-time greatest playing XI. 
IKER CASILLAS
Iker Casilllas affectionately known as "San Iker," is widely regarded as one of the best of our time. In 2000, he became the youngest goalkeeper ever to feature in the Champions League final when Real Madrid beat Valencia. In the 68th minute of the 2002 UEFA Champions League finals, the Spaniard came off the bench to replace Cesar Sanchez, and went on to provide one of the finest displays in Champions League final history.
THREAD: Classic Iker Casillas saves! 🧤

1⃣ A young Casillas puts in a heroic performance to deny Leverkusen in the 2002 Champions League final 🏆🤩@IkerCasillas | @realmadriden | #UCL pic.twitter.com/tdGIdwFuhe

— UEFA Champions League (@ChampionsLeague) May 20, 2021
Casillas went on to win the La Liga five times and the Copa del Rey twice with Los Blancos. Iker Casillas' remarkable shot-stopping abilities and great reflexes aided Spain's triumph of two Euros and a World Cup.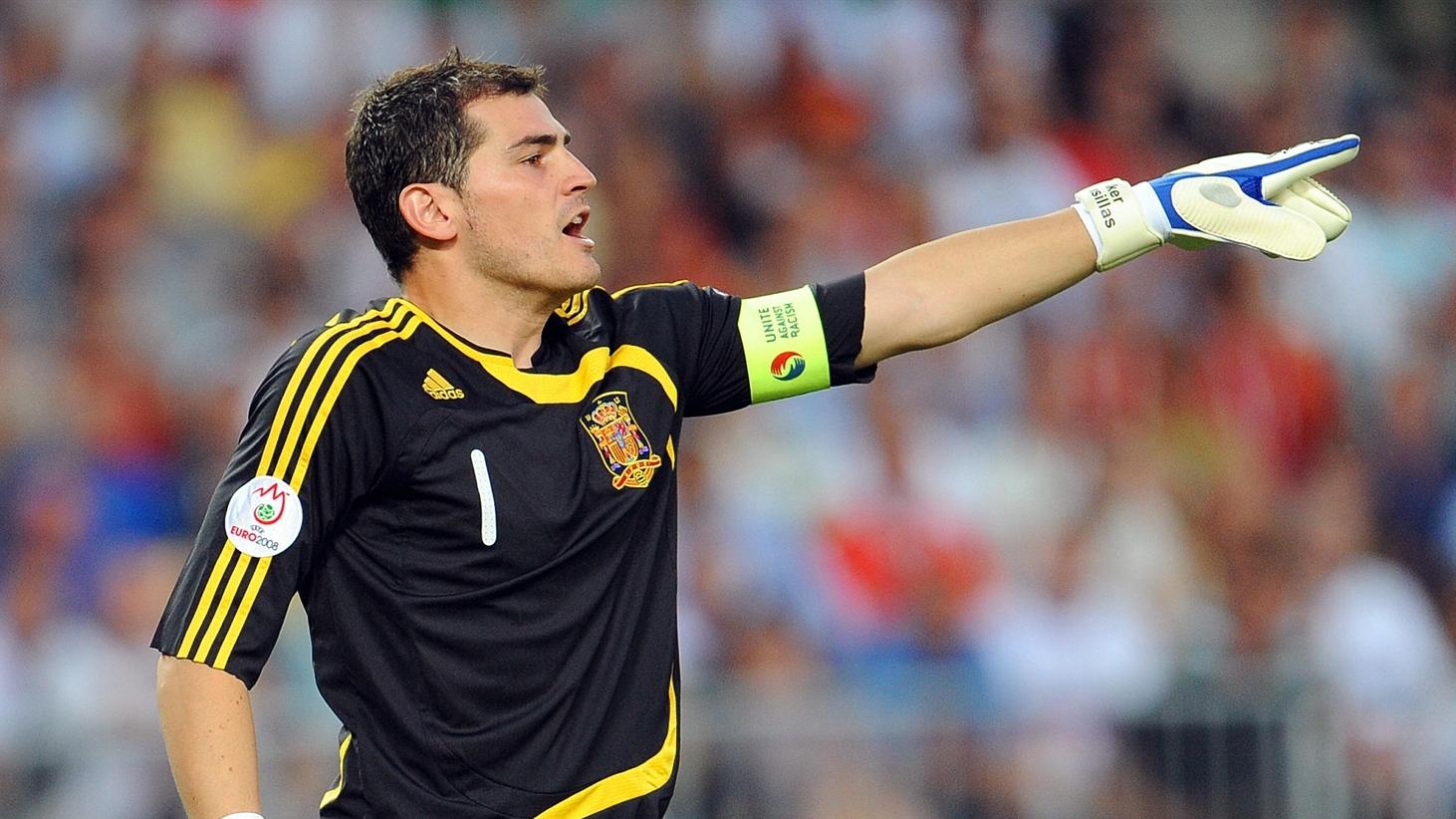 He etched his legacy in Spanish football history as captain of one of the greatest teams of all time. He also has the second-most caps for his nation, with 167. 
SERGIO RAMOS
Sergio Ramos is a Real Madrid and Spain legend. It's rare to find a more ferocious opponent and passionate footballer than Ramos. 
Ramos began his career as a right-back before transitioning to center-back, where he is still regarded as one of the greatest in the world. With Real Madrid, the defender has won four La Liga and four Champions League titles.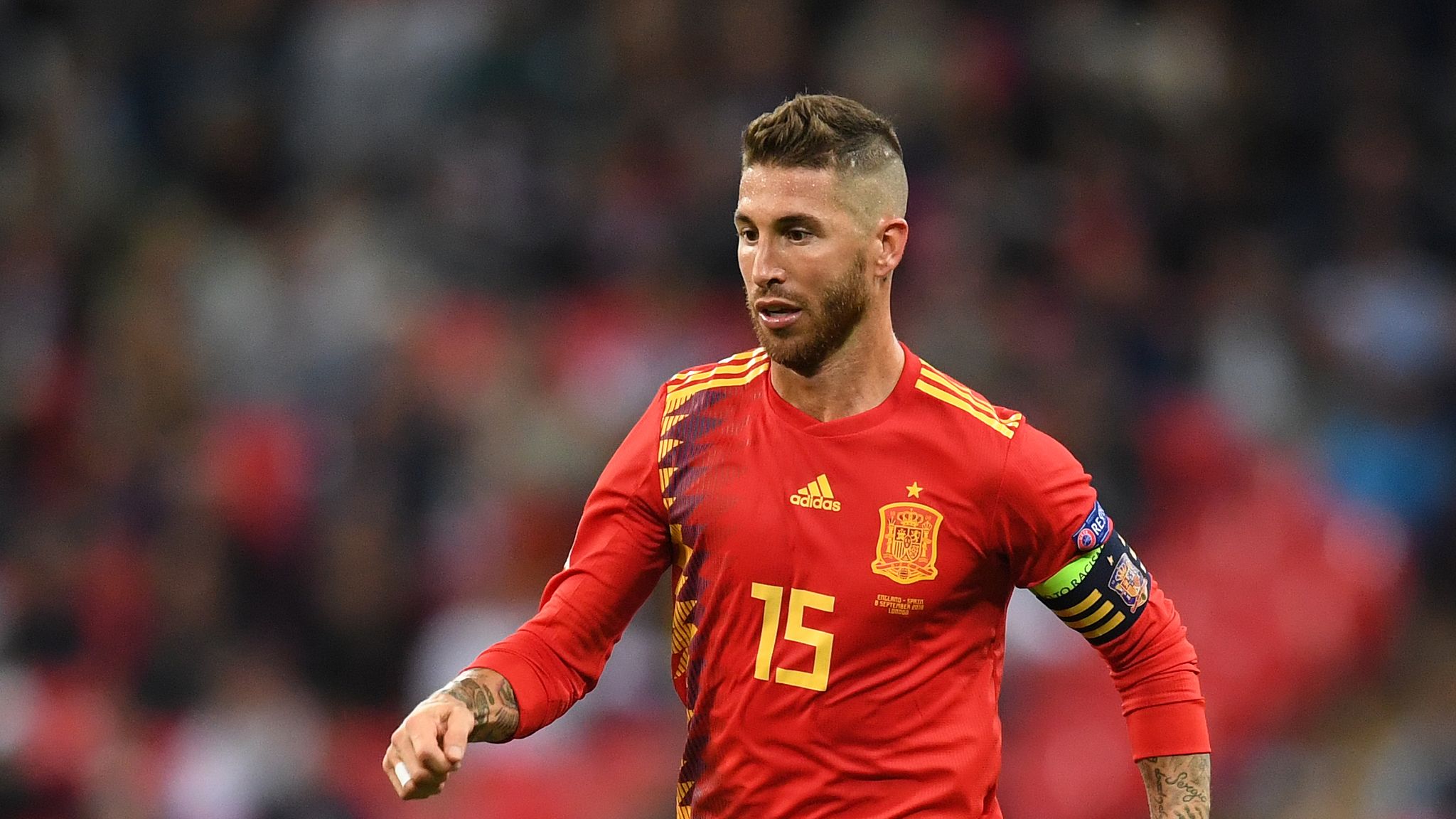 Ramos possesses one of the best headers in history, is an excellent passer, a tough tackler, and a terrific leader on the field. With the Spanish national team, he won one World Cup and two European Championships. After earning his 177th cap for Spain, Sergio Ramos surpassed Gianluigi Buffon as the most-capped European player in history. He has 180 caps for Spain in total.
FERNANDO HIERRO
Fernando Hierro, the renowned Spanish centre-back, appeared in 610 outings for Real Madrid and scored 127 goals. He has captained Real Madrid in almost 200 matches, winning three UEFA Champions Leagues and six La Liga titles with them.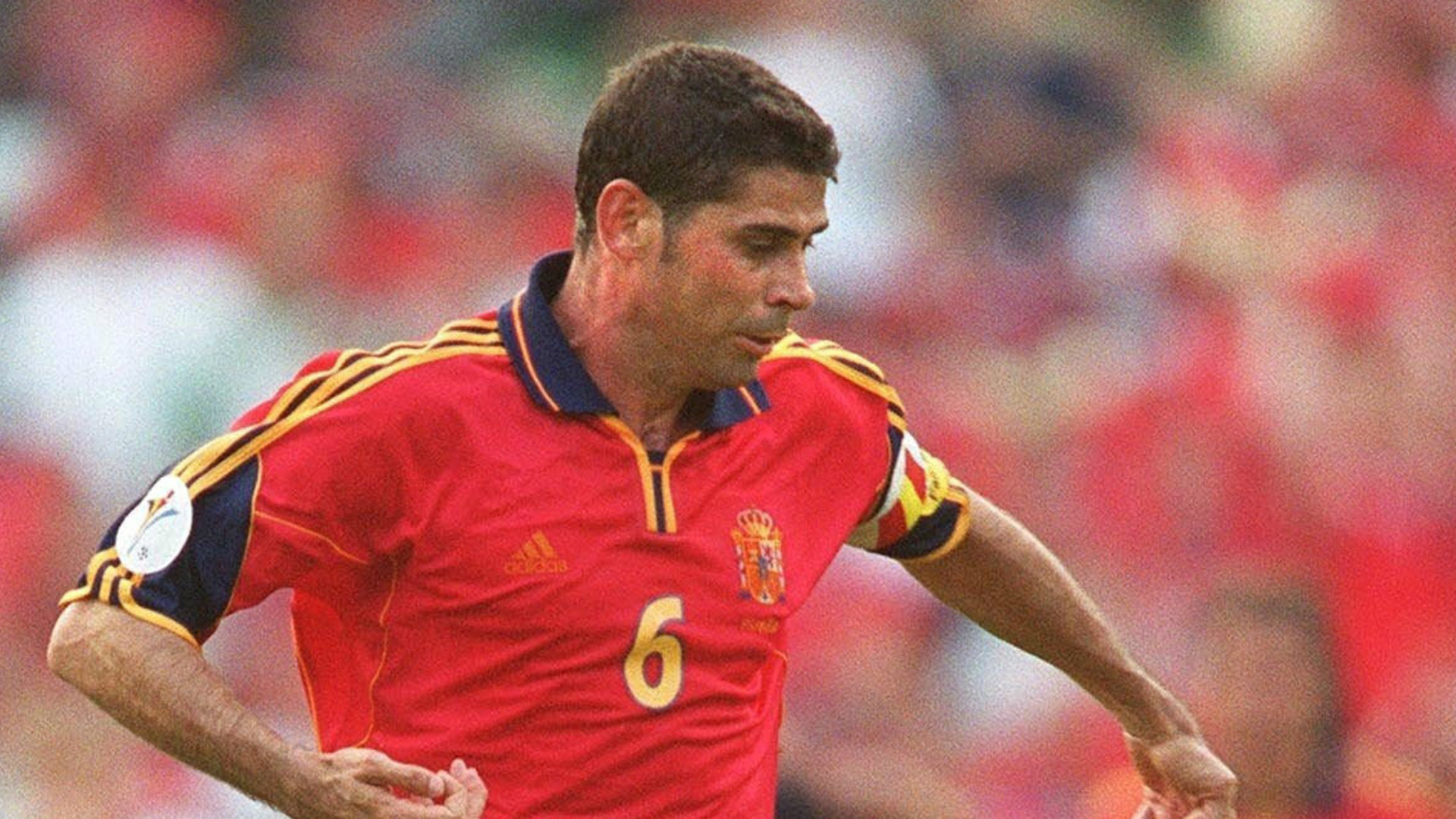 Hierro was well-known for his on-field leadership and inspirational exploits. For his outstanding efforts in the 1997-98 campaign, he was named UEFA's best club defender. Hierro was a tough tackler with excellent ball skills. He was also quite quick and strong in the air.
Hierro also served as the skipper of Spain for a period of time.  In 89 international clashes for his nation he scored 29 goals. He also represented them in three World Cups.
CARLOS PUYOL
Maybe in a side that had artists and poets, a warrior would be seen as an unfit piece. But Puyol was more than a warrior: he was a winner. And he was much more than that too. 
Puyol was a Barcelona legend who was a member of the club from 1999 until 2014. He began his career as a right-back but quickly jumped to centre-back. He was an outstanding man-marker with strong tackling abilities. Puyol was also a true big-game performer, excelling in each of the three Champions League finals he appeared in. His significance is highlighted by the fact that Barcelona has only won one Champions League trophy since his retirement in 2014. 
With a Euro trophy, a World Cup, and 20 major club trophies, the robust Puyol will be hailed as one of the greatest players in Spanish football history.
JOSE ANTONIO CAMACHO
Jose Antonio Camacho was a renowned left-back who featured for Real Madrid and Spain for over a decade. He was a powerful tackler who could also move ahead. Camacho joined Real Madrid in 1974 and stayed with them until 1989. From 1975 until 1988, he also represented Spain.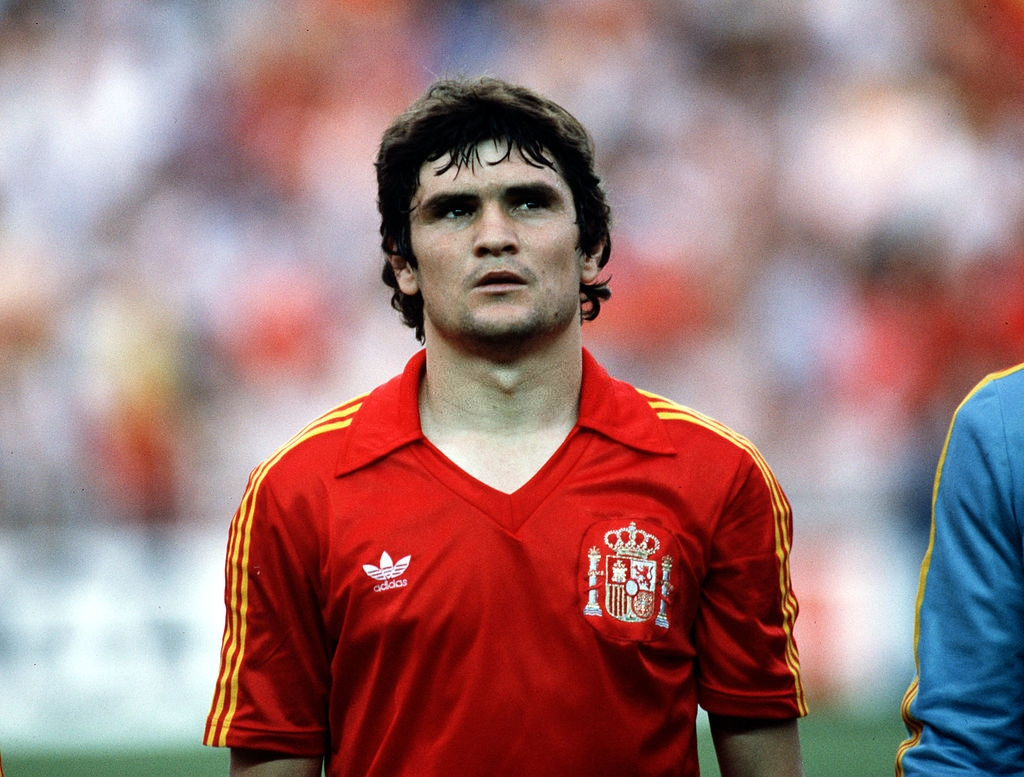 Camacho won nine La Liga championships and two UEFA Cups with Real Madrid. However, he was unable to win any big honours for his country since Spain consistently failed in major events. He played 81 times for his country but never scored a goal. He is a great for both his club and his nation and should unquestionably be a cornerstone of this list.  
SERGIO BUSQUETS
Busquets is still regarded as one of the top defensive midfielders in the game today. He is a very cerebral player with excellent distribution and positional sense. His football isn't built for highlight reels, but he's still the greatest at what he does—anticipating, recovering, and creating.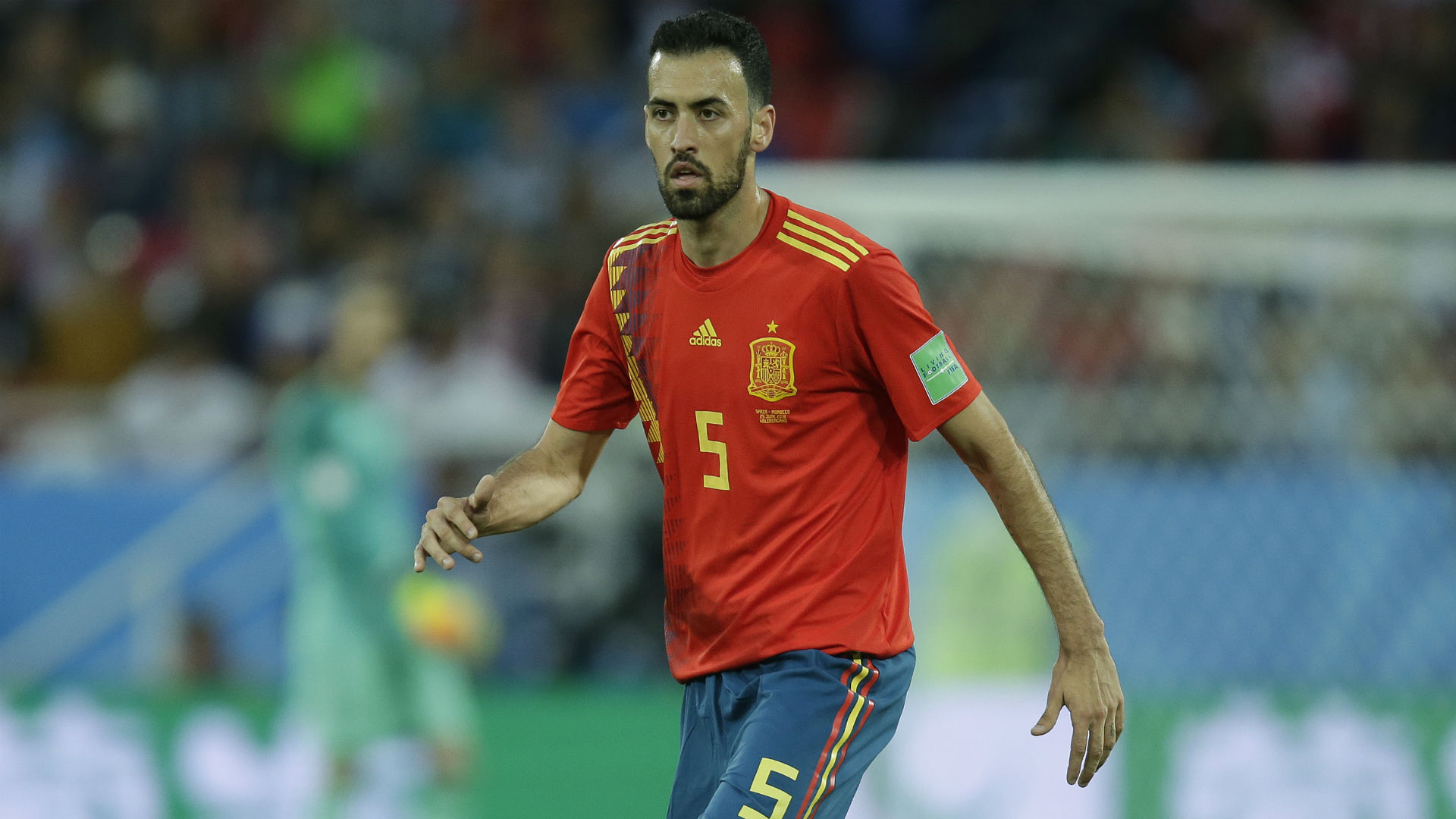 He began his career with the Barcelona senior team in 2008 and quickly established himself as a starter. Busquets has appeared in 629 matches for Barcelona and tallied 15 goals. He has also featured in 122 matches for Spain, scoring two goals.
He has one World Cup, two European Championships for Spain and three UEFA Champions Leagues, and seven La Liga championships for Barcelona.
XABI ALONSO
When football fans hear the words "underappreciated" or "underrated," one of the first names that comes to mind is Xabi Alonso. Xabi Alonso played as a midfielder for club and nation, won multiple trophies during his career, yet he is still unappreciated for the role he performed in his teams' or country's starting XI.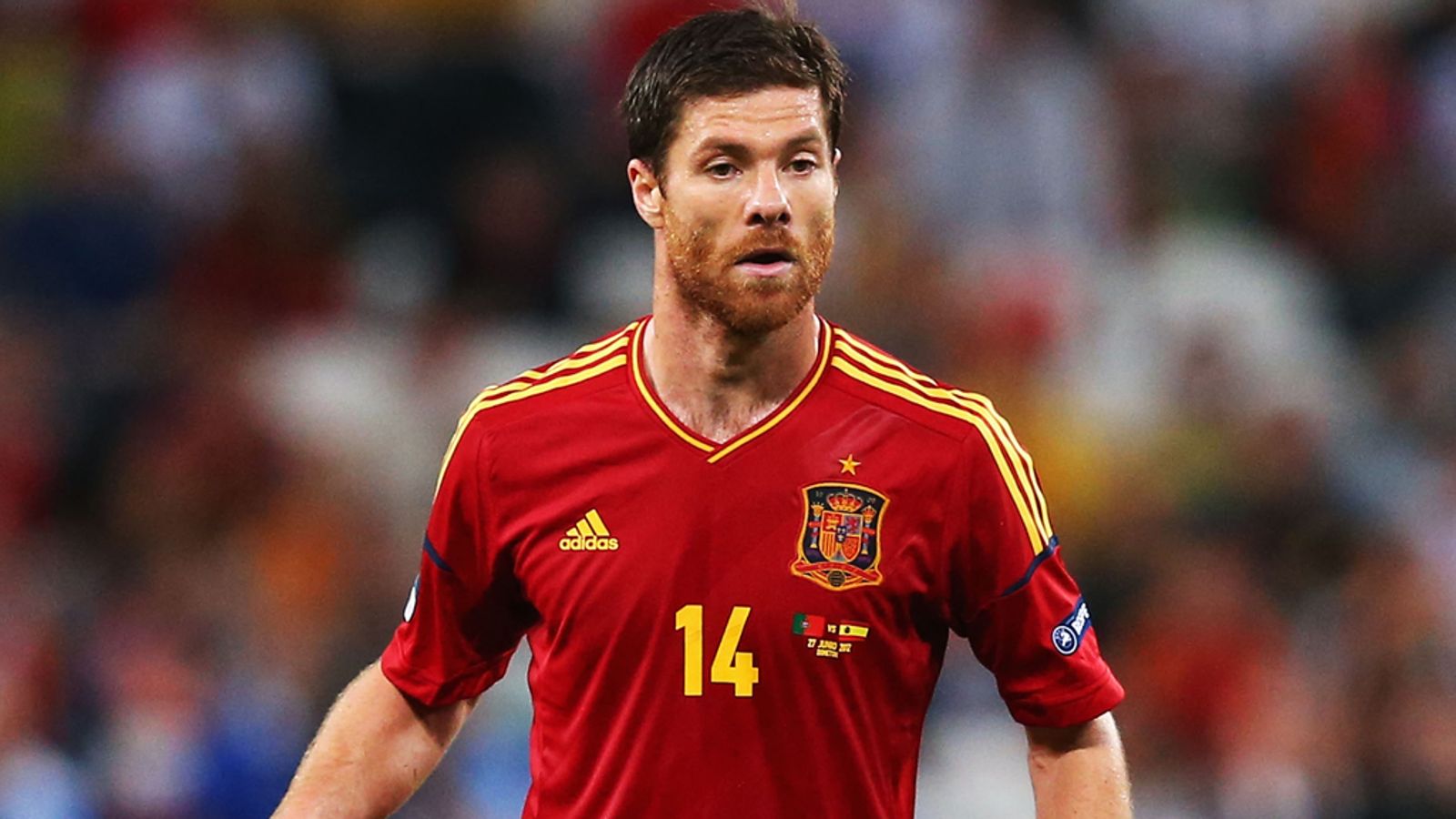 He became a Liverpool legend, but was eclipsed by Liverpool king Steven Gerrard; he was a key member of Spain's golden generation midfield but was once again eclipsed by Xavi and Iniesta. A dynamic midfielder, excelled in both attacking and defensive roles, serving as both a playmaker and a tactical tackler. As part of Spain's golden generation, which won Euro 2008 and 2012 as well as the 2010 World Cup, Xabi appeared in 114 appearances for the national team, scoring 16 goals.
XAVI
Xavi went on to embody the 'take the ball, pass the ball' philosophy, when he was the architect and heartbeat of Spain and Barcelona. Without strong or fast legs, he always overcame the rivals by thinking ahead of them. Before releasing a pass, he would already know what he'd do next. The master of triangulation and of time and space, he effortlessly passed the ball with intimidating execution, speed and accuracy. He saw the game differently but made it look as if it was easy.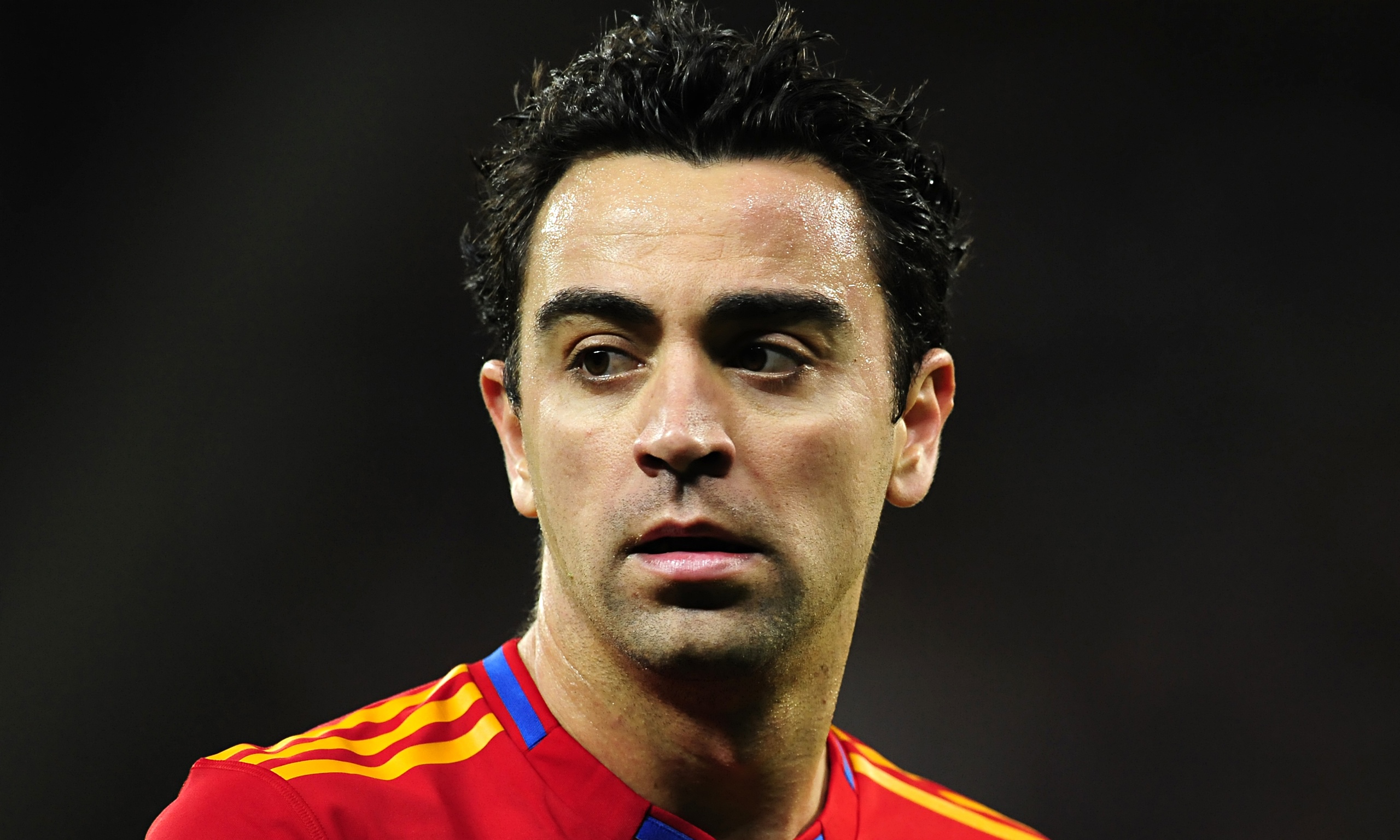 With 133 games for Spain, Xavi played a key role in his country's first triumph since 1964, the UEFA Euro 2008. Xavi's exceptional vision — he executed 599 passes with a 91 percent success rate — contributed to the team's World Cup victory in 2010 and also another Euro in 2012. With Barcelona, he also won four Champions League championships and eight La Liga crowns.
He appeared in 133 matches for the national team, scoring 13 goals.
ANDRES INIESTA
After Xavi's review, it's time for his inseparable soulmate. Without the speed or power to be a modern athlete, Andres Iniesta embodied the club's philosophy of modesty and elegance. A diminutive and shy figure, he did all the talking on the field.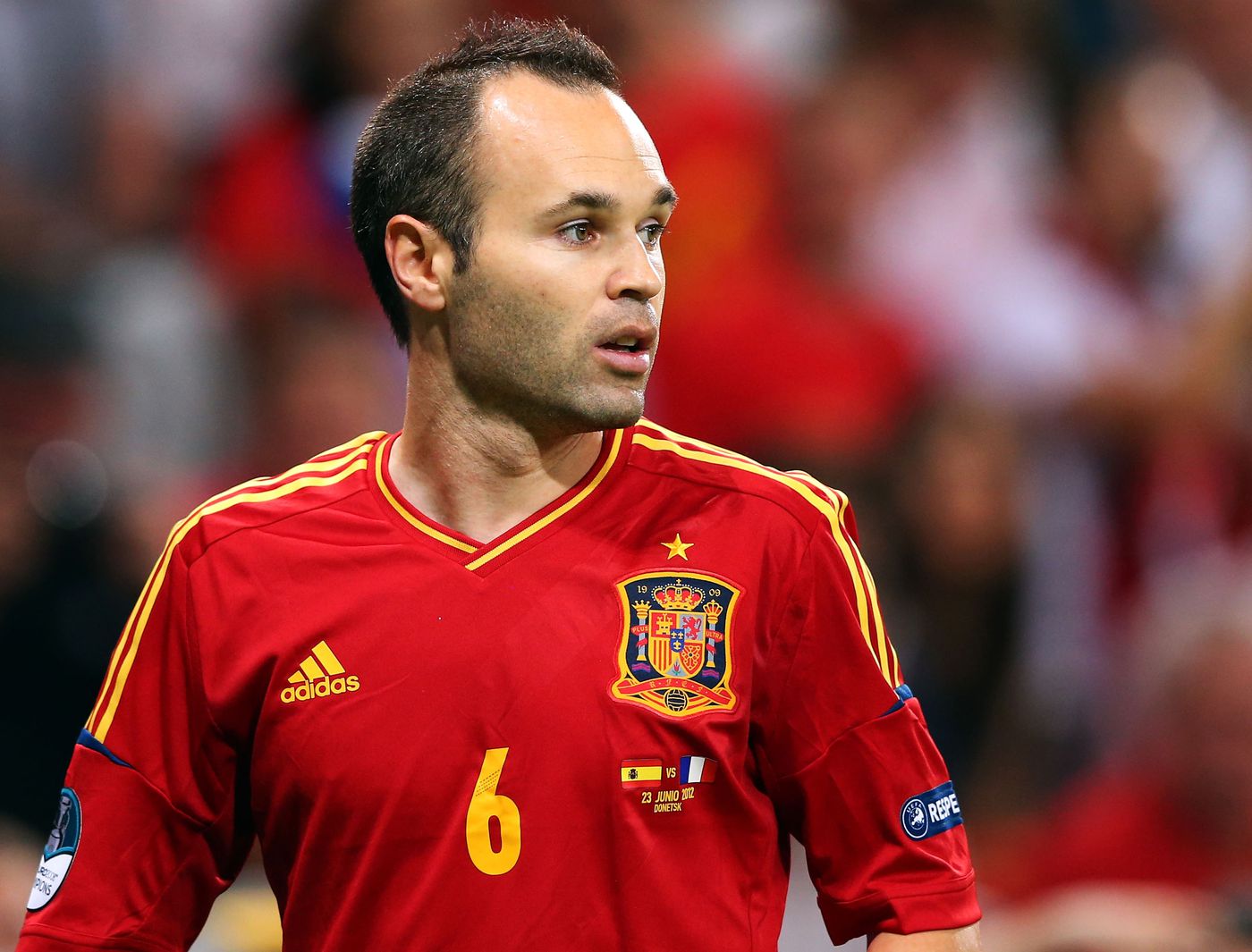 While 'El genio de Fuentealbilla' was out of action for two months of the 08/09, he was key in Barcelona's way to the treble, and , specifically the Champions League. Don Andres didn't score or assist often, but he always appeared when needed the most. Of course, the spectacular moment in 2010 when he scored the game-winning goal for Spain in the World Cup final remains memorable.
On this day in 2010, Spain were crowned world champions thanks to Andres Iniesta's extra-time goal vs. Netherlands pic.twitter.com/wZbNl4zaxF

— ESPN FC (@ESPNFC) July 11, 2014
Thanks to his ability to retain possession and find a killer pass, he became instrumental for club and country, as a left-winger or especially as an interior. In his 16 seasons at Barcelona, Iniesta scored 57 goals in 674 appearances while also winning four UEFA Champions Leagues and nine La Liga crowns. He appeared in 131 appearances for the Spanish national team, scoring 13 goals. He won two European titles with them in addition to the 2010 World Cup.
RAUL
Raul was the primary driver of Real's success in the late 1990s and early 2000s The Spanish striker enjoyed 15 great seasons with Real Madrid, appearing in 733 appearances and scoring 307 goals. With Real, he also won three UEFA Champions Leagues and six La Liga titles. Raul was Europe's best goal-scorer twice and was runner-up in the Ballon D'or in 2001.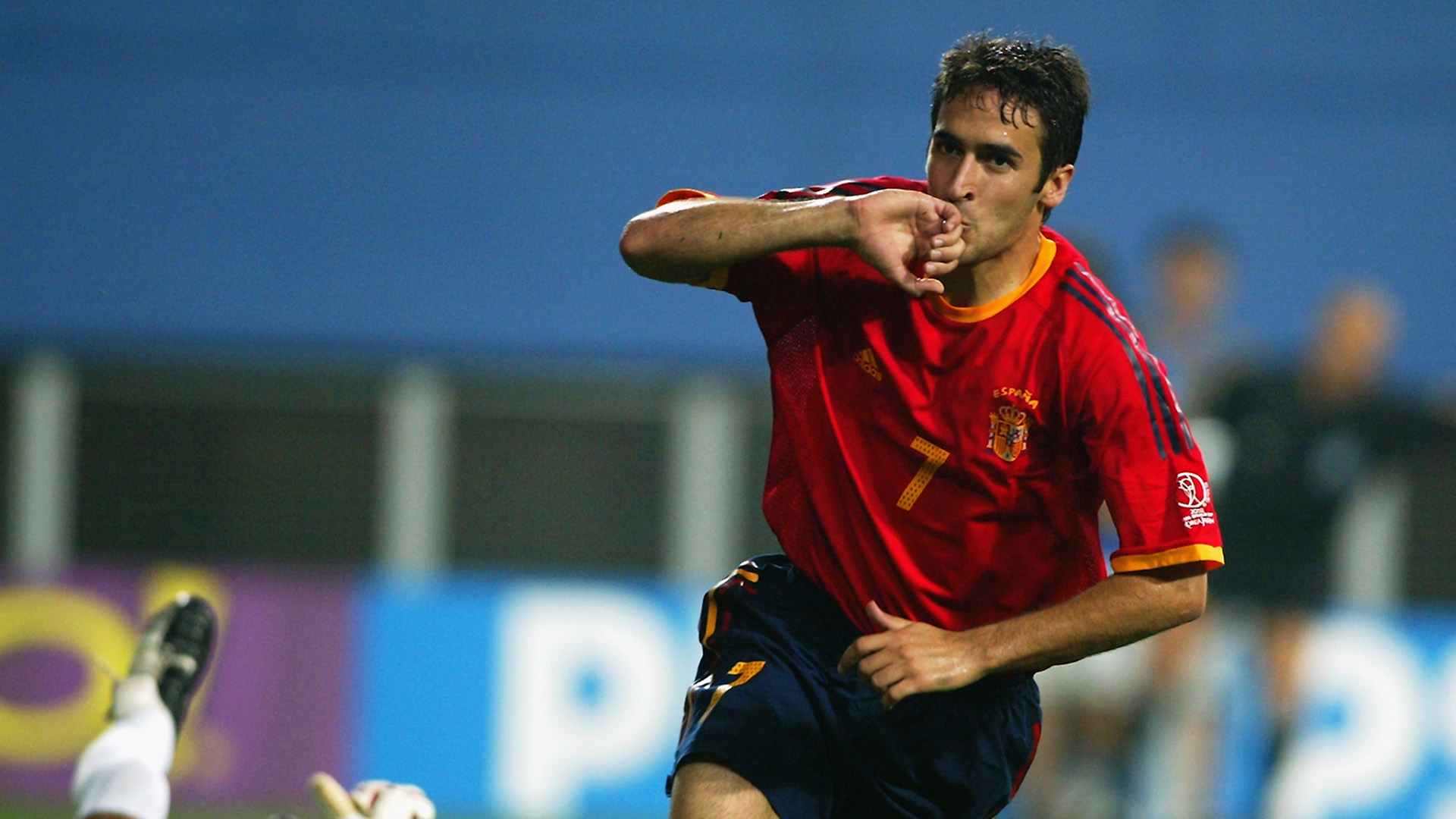 The iconic forward never won a national team title, but his 44 goals in 102 games serve as a reminder of his attacking brilliance and dedication to Spain. Raul, nicknamed "The Ferrari," will be renowned for his ability to force his way through opponents and score with laser precision.
DAVID VILLA
Known as 'El Guaje', David Villa was a lethal striker and without him, a part of Barcelona and Spain's successes wouldn't have been possible.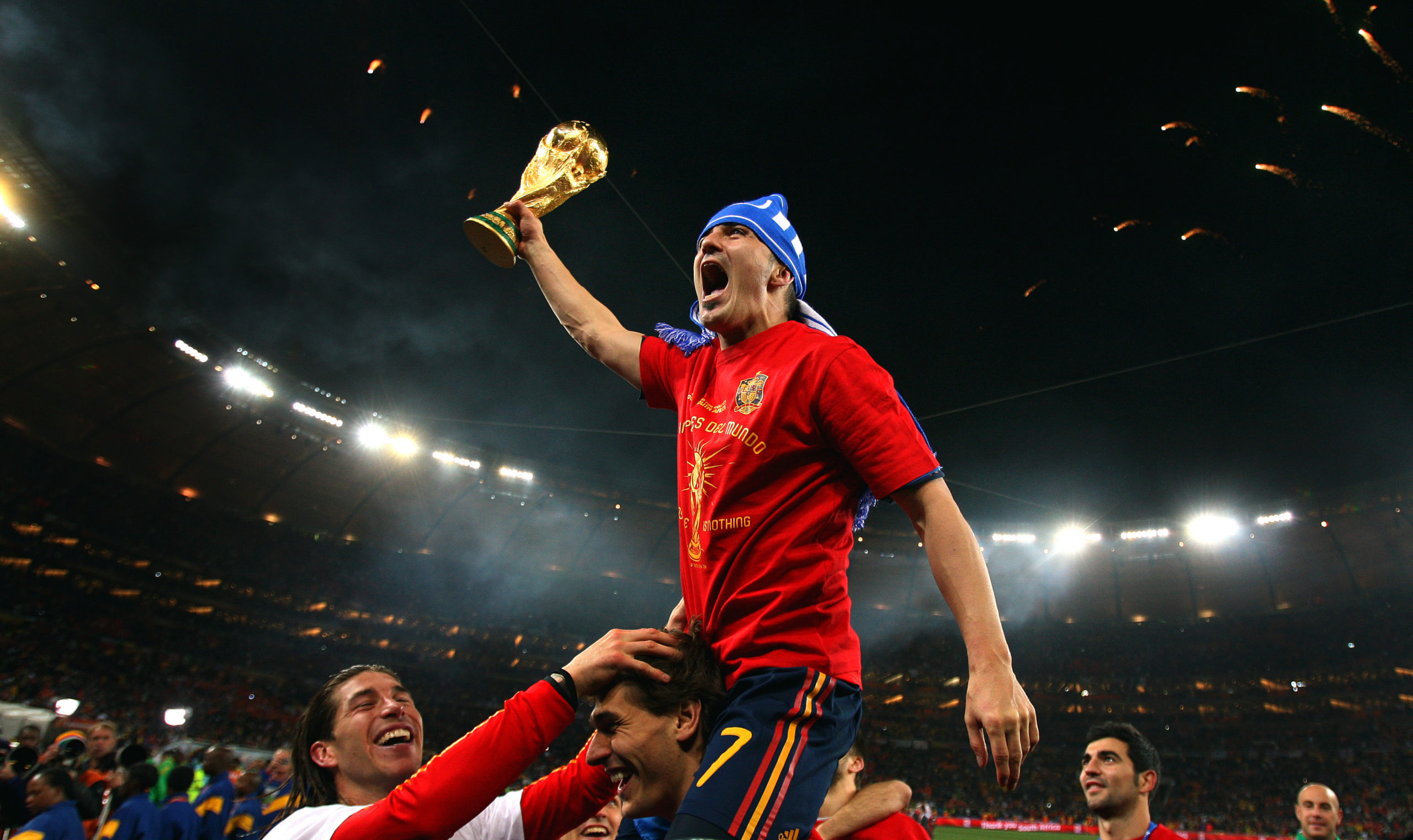 Villa gained notoriety while starring for Valencia between 2005 and 2010. He was later signed by Barcelona, where he played three seasons. In 731 club matches, he scored 364 goals and won two UEFA Champions League and two LaLiga titles. 
🇪🇸 #OTD in 2011, David Villa became Spain's all-time top scorer 🎯

⏪ A throwback to the @SeFutbol star at EURO 2008! pic.twitter.com/Jf7DHfKzUa

— UEFA Nations League (@EURO2024) March 25, 2020
The goals by someone dubbed "the little kid," were lofty and many. David Villa is Spain's all-time best scorer, with 59 goals in 97 national appearances and was the driving force behind Spain's first World Cup triumph in 2010. He also won two European Championships with his nation.