French female referee, Stephanie Frappart has re-written her name in the history books after she became the first female official to be appointed for the European Championships which will take place from June 11 to July 11, 2021 which will be held in 15 cities including London, Rome and Amsterdam.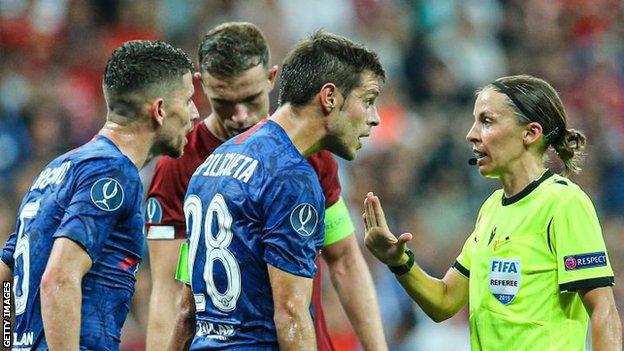 Though Frappart couldn't make it through to the list of 18 referees that were shortlisted to administer the Euros, she will act as a video referee or will be a substitute to the assistant referee.
FRAPPART'S ADDING A NEW PAGE TO THE HISTORY BOOKS EVERYDAY
This is not the first time she has been a part of the history books. In the last 24 months, the French referee has officiated in a lot of high-profile matches. She was the referee in a men's champions league match, a World Cup qualifier and a Ligue 1 game in France.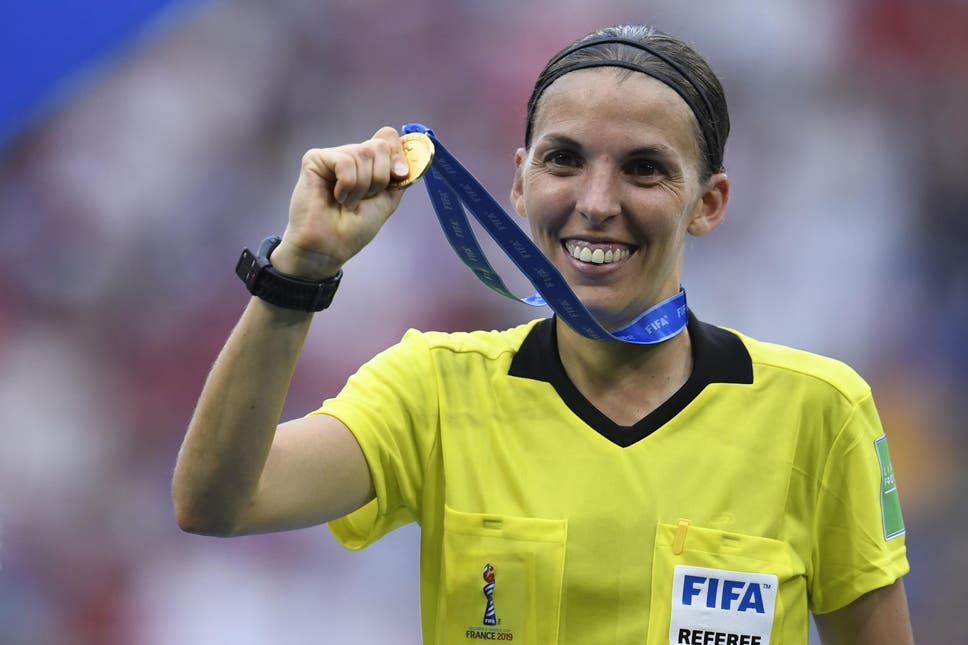 Frappart has been an illustrious and note-worthy female referee for years now. She was in charge of the Women's World Cup Final game between holders USA and Netherlands. And being the leader of the pack for this long she has also inspired other female referees to follow her footsteps. Kateryna Monzul became the second female referee to officiate a men's World Cup qualifier that took place on 28th March between Faroe Island and Austria.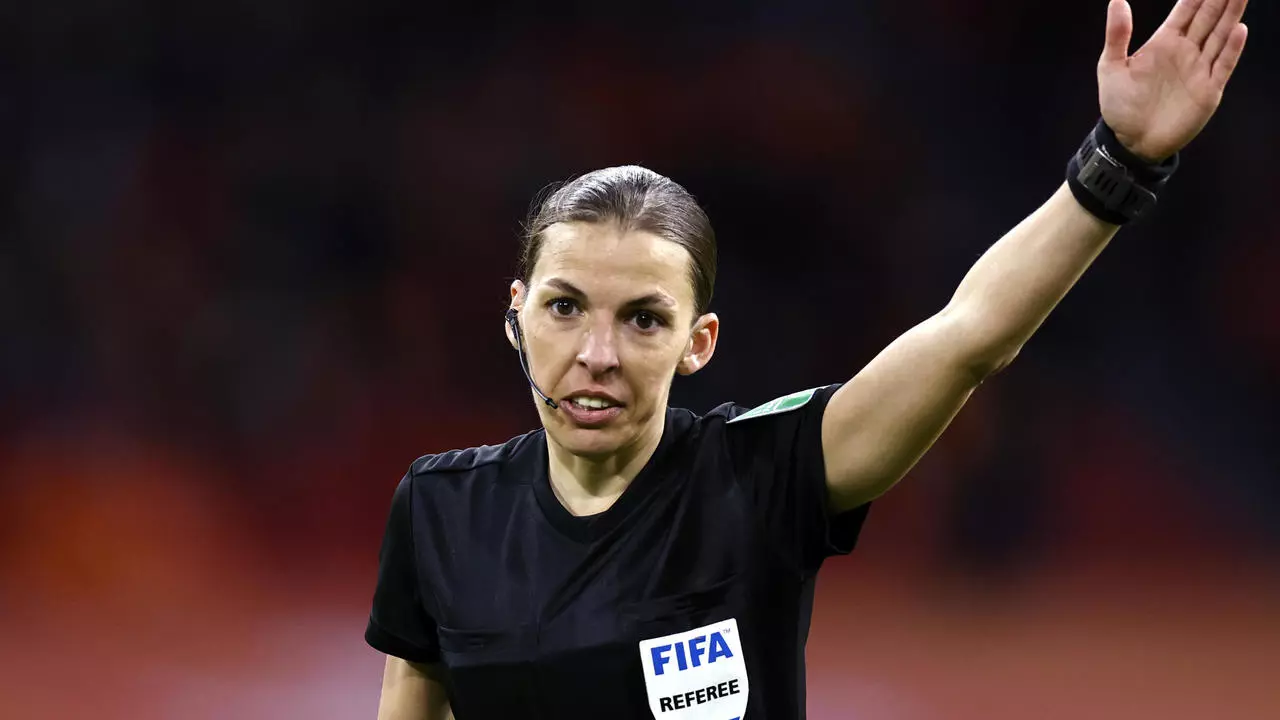 The 1983 born referee has also been in charge of UEFA Super Cup game between English giants, Liverpool and Chelsea. The Reds managed to win the game against the Blues and take the silverware to Anfield. Stephanie was admired by one and all after the game. Stéphanie Frappart, the first female referee to adjudicate in one of the most high-profile men's matches, treated everyone admirably, from player protests to the fitness test of additional time.
The French was also the official referee in a Europa League game that took place between Zorya Luhansk and English team Leicester City. The match was played in October of last year.
And she added another game to her resume when she was called to officiate the Champions league game between Juventus and Dynamo Kiev. On that day Cristiano Ronaldo also scored his 750th career-goal and helped his team overcome Kiev's challenge.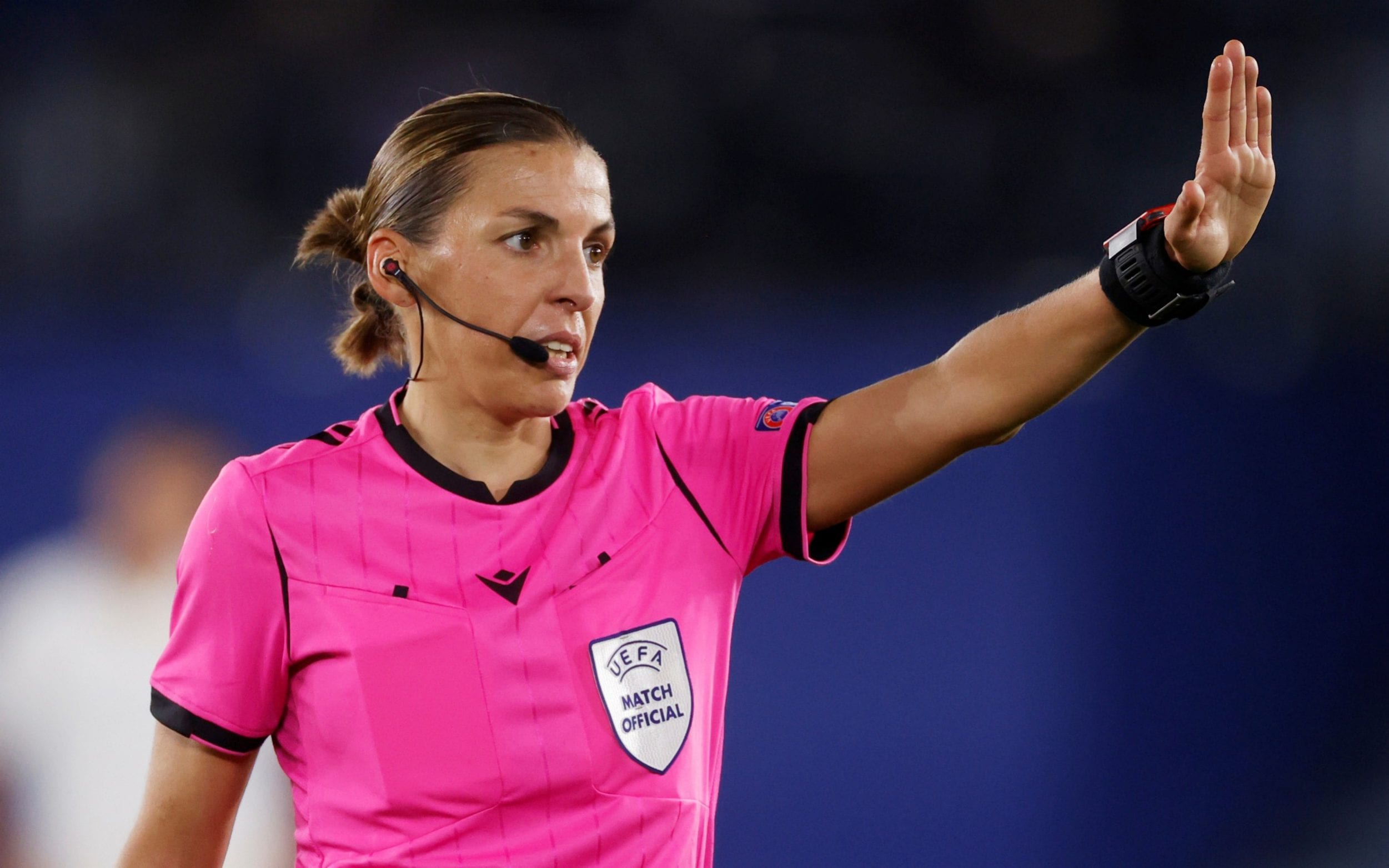 "Another barrier has been broken down, we know that she is very good, which is the most important and fundamental thing," Juventus chief football officer Fabio Paratici said before the game of Frappart.
FIFA'S ATTEMPT TO INCREASE THE NUMBER OF FEMALE REFEREES
"Although they already had some matches in important men's competitions under their belts, officiating a FIFA World Cup qualifier for the first time is special and is something to be very proud of," stated Pierluigi Collina, the chairman of the FIFA Referees Committee. "They have worked very hard in recent years and these appointments are recognition for the good job that they have done."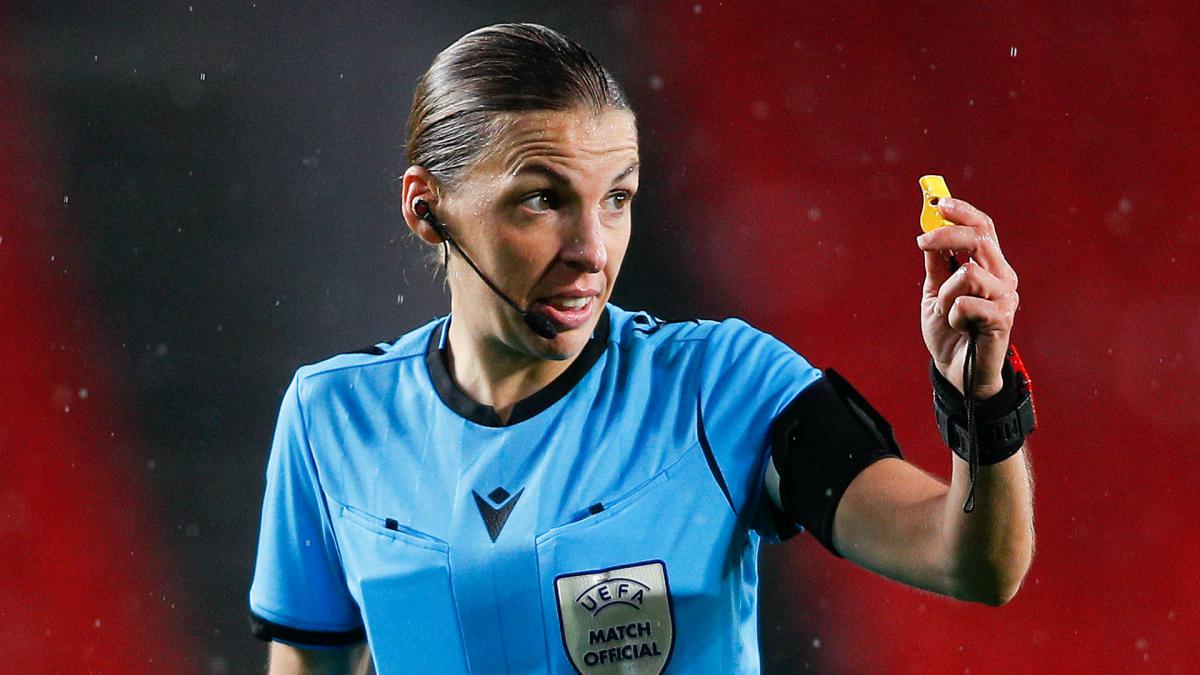 The recruitment of women match referees for these elevated men's Qualifying Games is a step forward in FIFA's efforts to improve professional officiating in cooperation with the national teams.  South American official Edina Alves Batista and the two other referees Neuza Back and Mariana de Almeida notably amazed the fans with their efforts at the FIFA Club World Cup 2020, demonstrating that consistency, not sex, is what counts.
"FIFA will continue to champion the development of female refereeing and I'm confident that the appointment of female match officials to men's games will be absolutely commonplace in the future," underlined Collina