The FA and the German Football Association (DFB) are working together to block proposals for an increase in squad size at the Euros, to be held in June. After requests from various other associations, UEFA are mainly considering the proposal of increasing the squad size from the existing 23 to 25, in the midst of fatigue and physical deterioration occurred during this congested season.
But, the FA, after consulting England manager Gareth Southgate and his staff, are against the said proposal.
WHY ARE SOUTHGATE AND LOEW AGAINST THE IDEA?
Southgate, along with his German counterpart Joachim Loew, are said to be against the idea of increasing the squad size as they feel that a squad of 23 players is more than enough for a tournament in which a team which reaches the final plays a maximum of seven games while others play a minimum of three group stage games.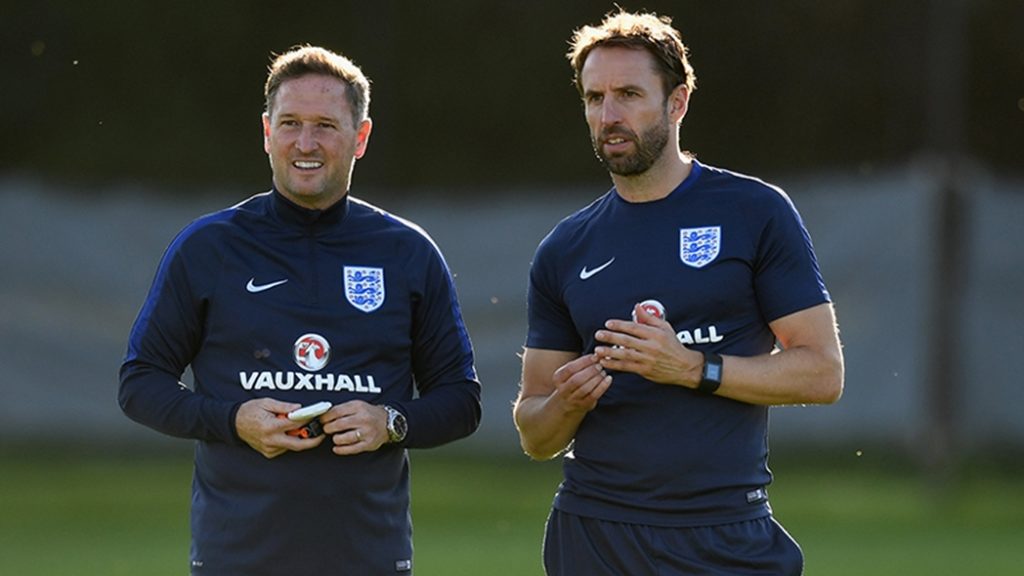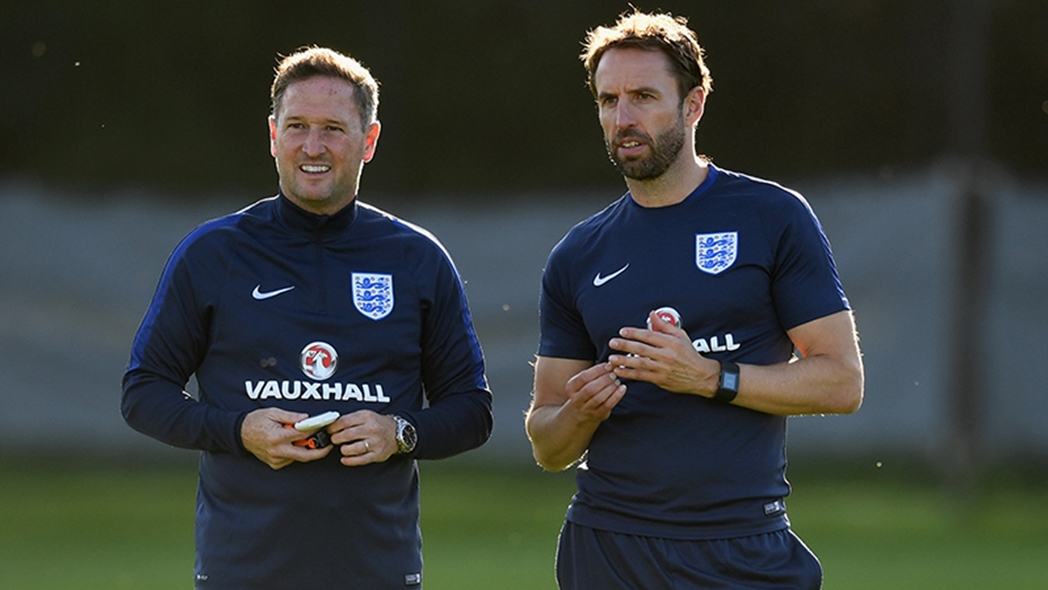 Southgate with his assistant Steve Holland. (Image Courtesy: The FA / Website)
Both the managers already a difficult job in picking their squads, with the countries having a large pool of talented players, they are concerned that a bigger squad could be harder to manage as some players, who would not feature in the games that are to be played will display inevitable frustrations and that it is better for them players to stay back at home and spend time with their families.
These concerns arise after their recent history of the squads that have played in the World Cup in 2018 and the Euros in 2016. In the 2018 World Cup, the reserve goalkeepers Nick Pope and Jack Butland weren't given any game time at all even though England played a dead-rubber against Belgium in the group stage and also playing the less important third-placed play-off. Also, Danny Welbeck, Gary Cahill and Trent Alexander-Arnold made only one appearance.
The disastrous Euros campaign under Roy Hodgson in 2016 is another example where England did not five players at all while giving only one appearance to another five players, albeit them playing only four games after crashing out in the round of 16.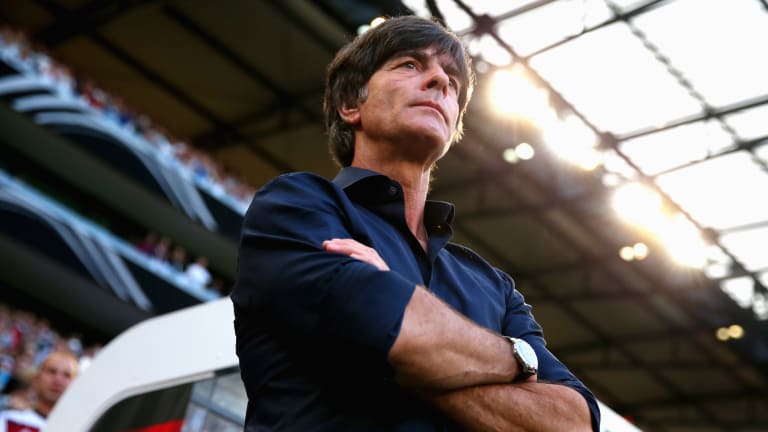 Joachim Loew, during the World Cup in 2018. (Image Courtesy: FIFA / Website)
Similarly, during their Euro 2016 campaign, Germany only used 19 players for six games with three of those playing only once while in the World Cup in 2018, 20 of the 23 made appearances in three group stage games that Löw's side played in.
WHO PROPOSED THE IDEA AND ARE THERE ANY ALTERNATIVES?
The proposals for an increase in the squad size reportedly came from the Italian and Dutch federations.
As per the Daily Mail, Netherlands head coach Frank de Boer and Italy boss Roberto Mancini have asked their federations to put in the proposals as they feel that they cannot take risk with the conditions of their respective captains, Virgil van Dijk and Giorgio Chiellini, both of whom are nursing major injuries occurred during their club campaigns.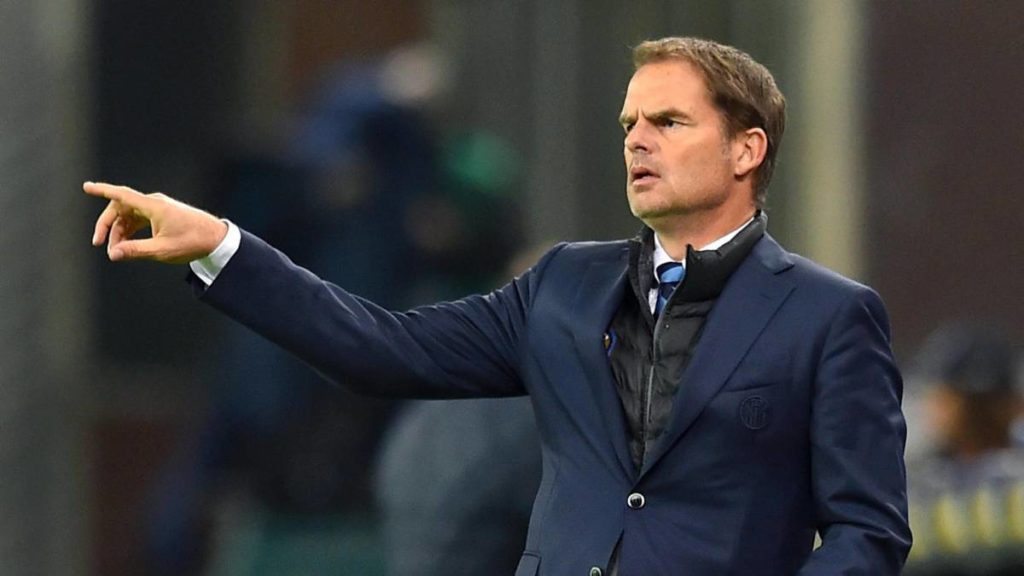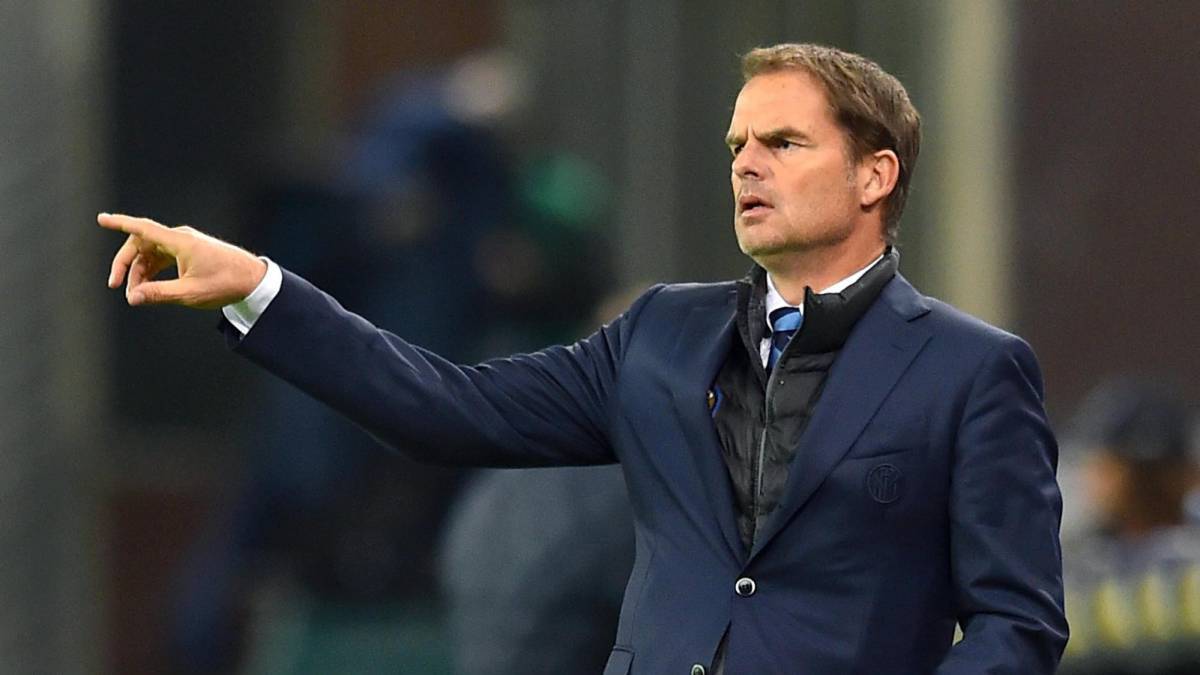 Frank de Boer, managing the Netherlands national team. (Image Courtesy: AS / Website)
They envisage that with bigger squads, they will be able to take more risks in their selection process for matchdays during the Euros.
An alternative proposal is being considered by UEFA which says that each of the 24 competing countries would name a lengthy list of reserves, who would train away from the main squads but be ready to be called up in the event of a Covid outbreak.
And as the Euros is scheduled to happen in England, this alternative proposal can be a boon to the English as the players would nearer to the main squad and it would be easy for them to settle if it is required.