Osumane Dembele scored a stunning goal for Borussia Dortmund at the Allianz Arena to see off arch-rivals Bayern Munich in a five-goal thriller.
Thomas Tuchel's side came back from behind in the second half to beat their arch rivals at the Allianz Arena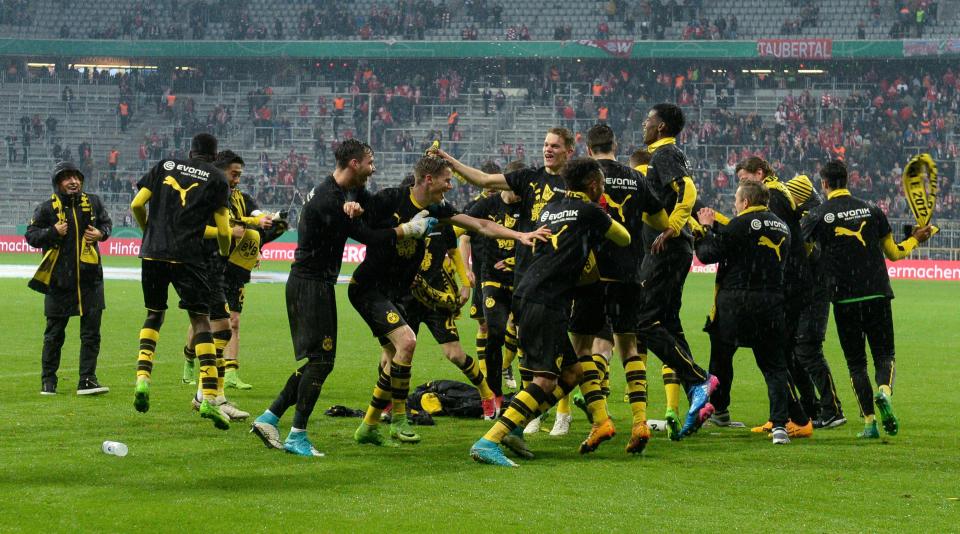 Borussia Dortmund upset a wasteful Bayern Munich with two goals in the second half to book their berth for the German Cup final on Wednesday.
Dortmund grabbed the lead first, but two goals by Bayern turned the tides. However, the German giants left a couple of promising chances unused, allowing Dortmund to secure a 3-2 win and a ticket for the German Cup final in Berlin.
The BVB got a good start going into the game as Pierre-Emerick Aubameyang missed the target just wide with four minutes played.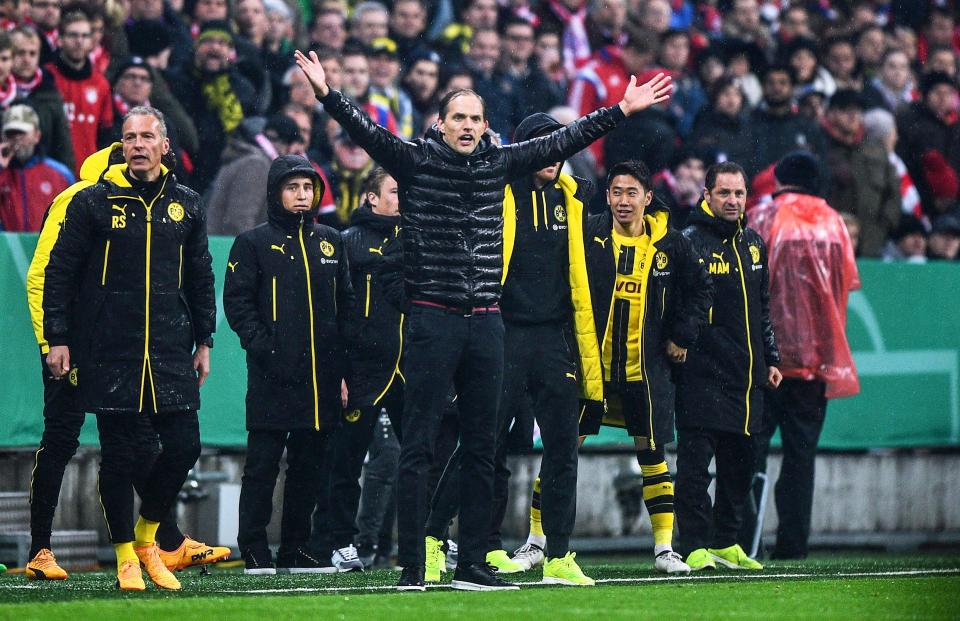 Bayern Munich's Javi Martinez helped the visitors to break the deadlock with a blackout. Raphael Guerreiro intercepted Martinez's back pass before Marco Reus tapped home the rebound from very close range in the 19th minute.
The hosts regrouped and responded at the half-hour mark as Martinez headed home a corner from Xabi Alonso to make up his misplaced pass from earlier.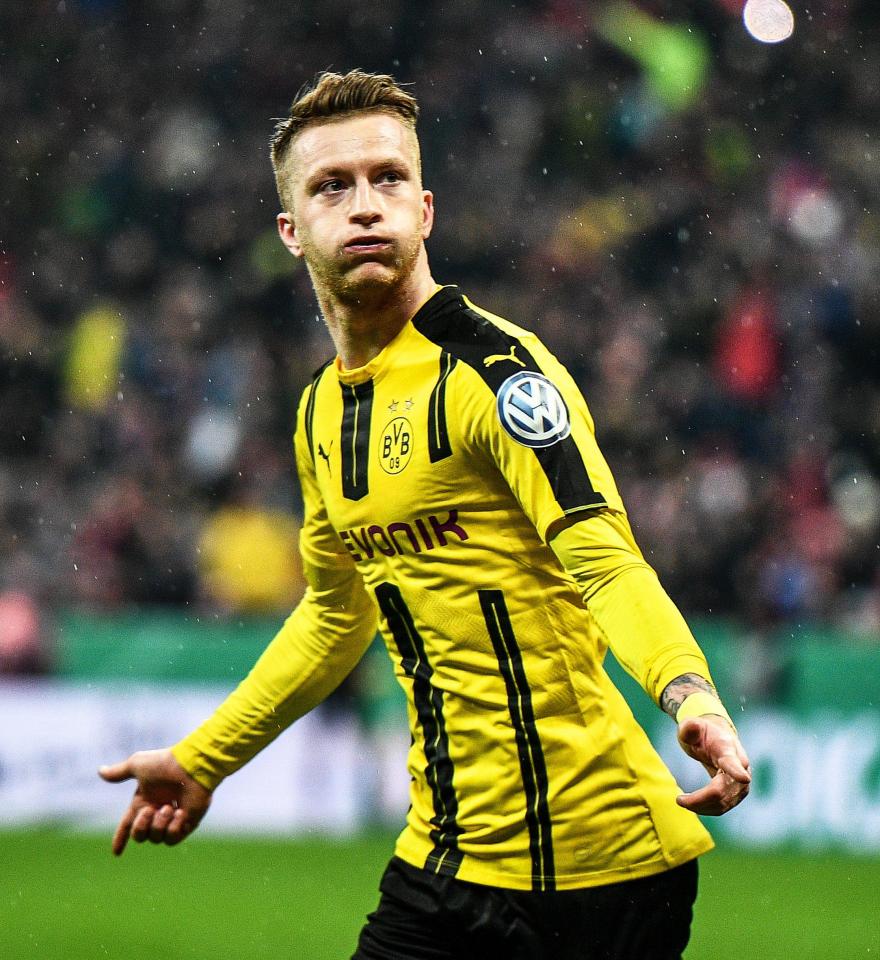 Carlo Ancelotti's men gained momentum as Robert Lewandowski and Martinez came close to snatch the lead. Bayern's efforts paid off after Mats Hummels tapped in Franck Ribery's square pass to make it 2-1 on the scoreboards with 41 minutes into the game.
The "Bavarians" should have extended their lead just before the break but Lewandowski failed to overcome Dortmund goalie Roman Buerki following a one-on-one.
After the restart, Bayern remained in control of the proceedings, but the hosts lacked in accuracy, as Arjen Robben was unable to find the empty net in the 56th minute.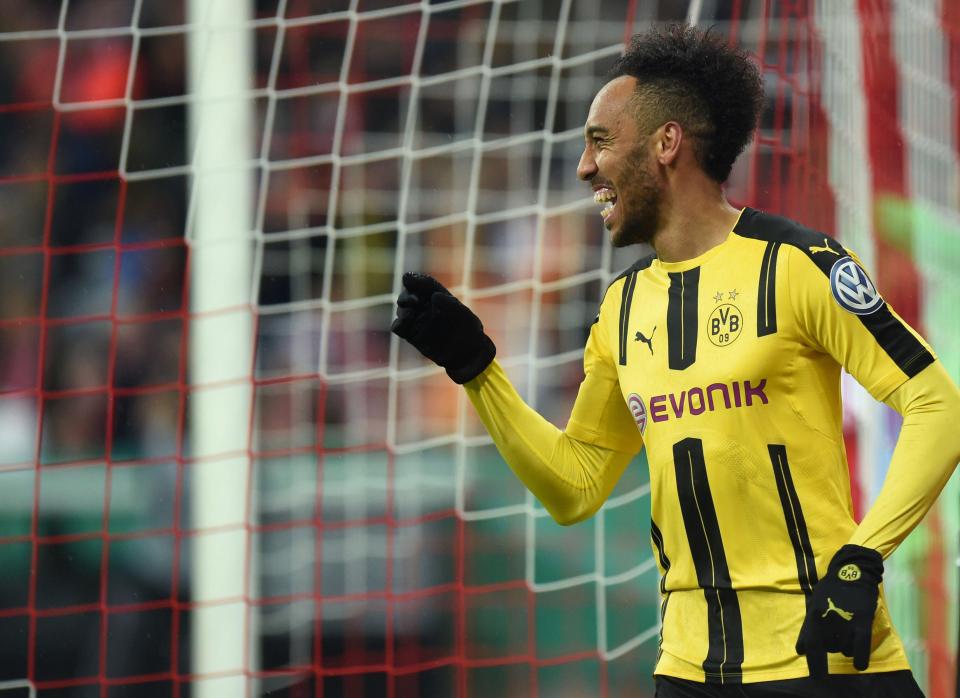 Thomas Tuchel's men punished Bayern for their wastefulness as Pierre-Emerick Aubameyang headed home Ousmane Dembele's cross at the far post to level the scores in the 69th minute.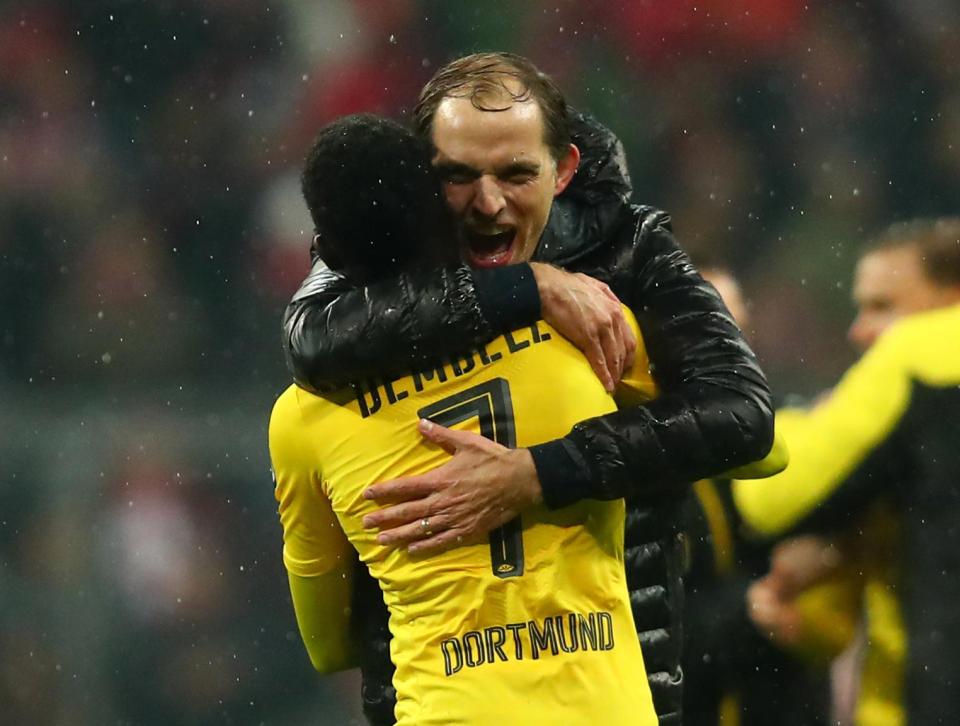 Dembele remained in the thick of things as he flabbergasted the German giants after slotting home the 3-2 winner into the roof of the net only five minutes after the equalizer.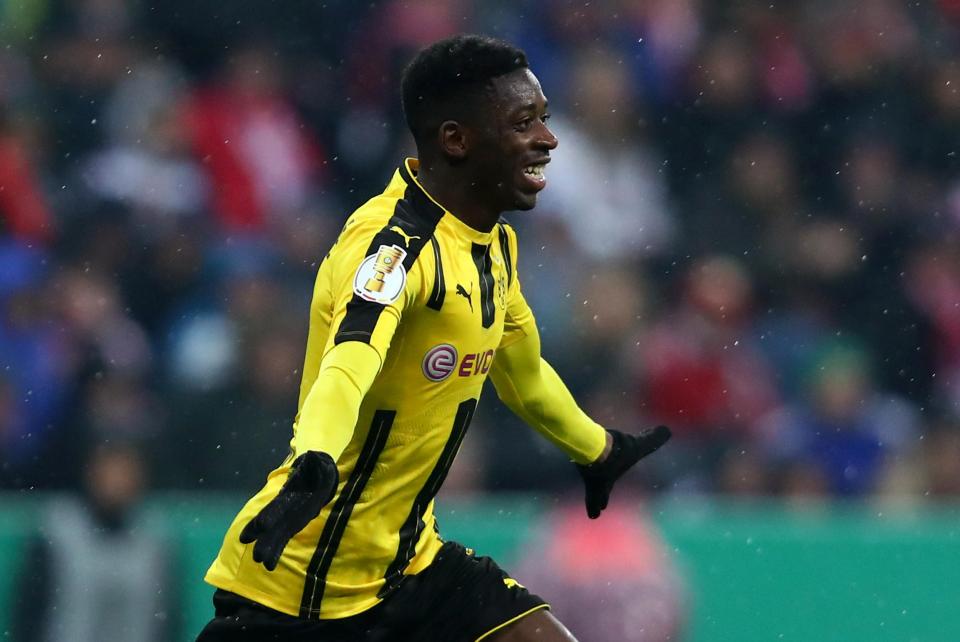 Bayern pressed frenetically for the leveller but neither Robben nor Lewandowski were able to force Dortmund into overtime.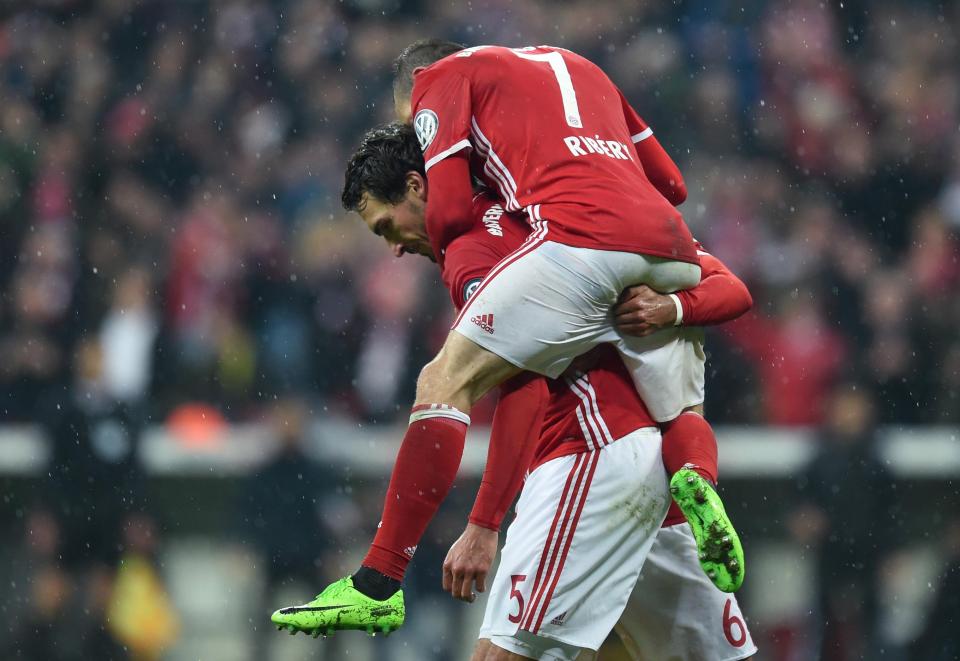 "We started very well but Bayern fought back. Nevertheless, they failed to score their third goal. We subsequently turned the tides with two great goals," Dortmund sporting director Michael Zorc said.
With the result, Dortmund progress into the German Cup final for the fourth time in row to encounter Eintracht Frankfurt in Berlin on May 27. Meanwhile, titleholders Bayern Munich will have to focus on Bundesliga matters.