Arsenal superstar Alexis Sanchez emerged as a villain as he was accused of trying to deceive the referee by faking injury.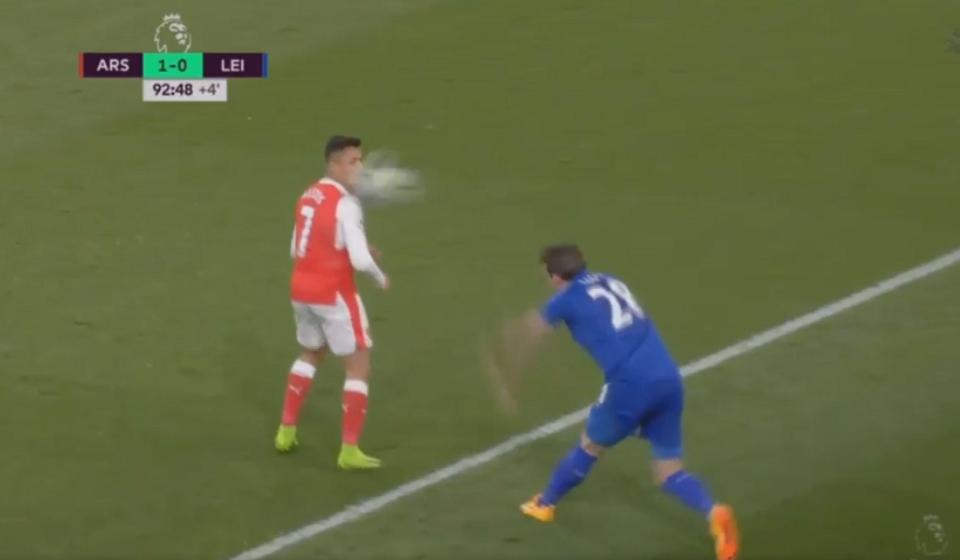 The Gunners contract rebel fell to the ground holding his face as if he was in severe pain – despite Leicester's Christian Fuchs firing a throw-in on to the Chilean's shoulder.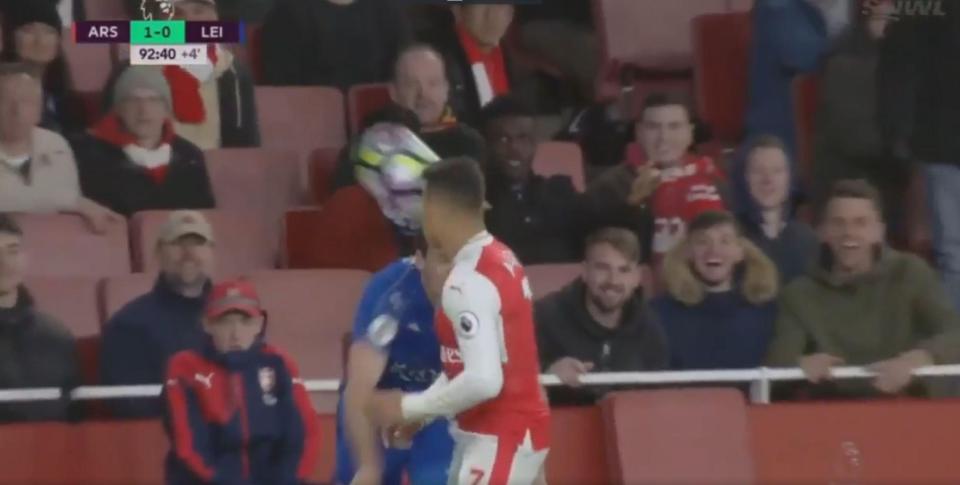 Match referee Mike Jones was quick to respond and he showed Sanchez a yellow card and Leicester City boss Craig Shakespeare asked Arsenal to "deal with Sanchez".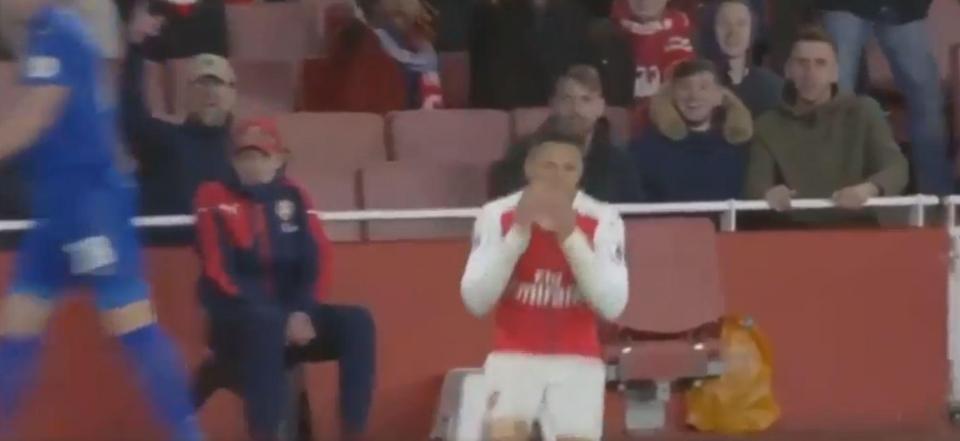 But Gunners boss Arsene Wenger came out in defence of his top scorer and accentuated that the Chilean was booked for not retreating the correct yardage from the Leicester throw-in rather than for faking injury.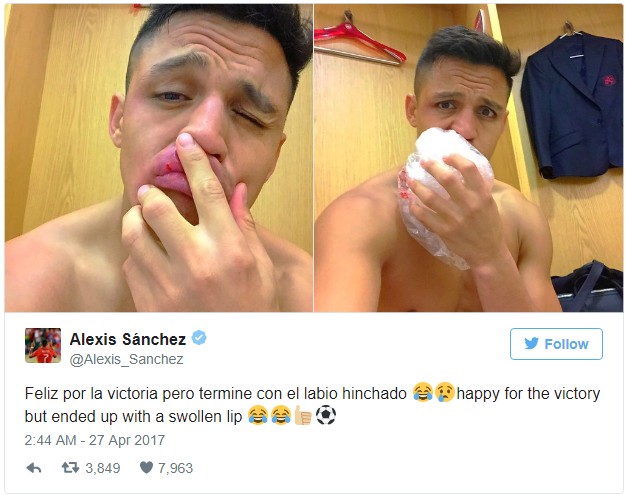 Sanchez took to social media and posted a picture of his bruised mouth that he suffered after a clash with Foxes defender Robert Huth, whose 86th-minute own goal handed the Gunners a much needed win.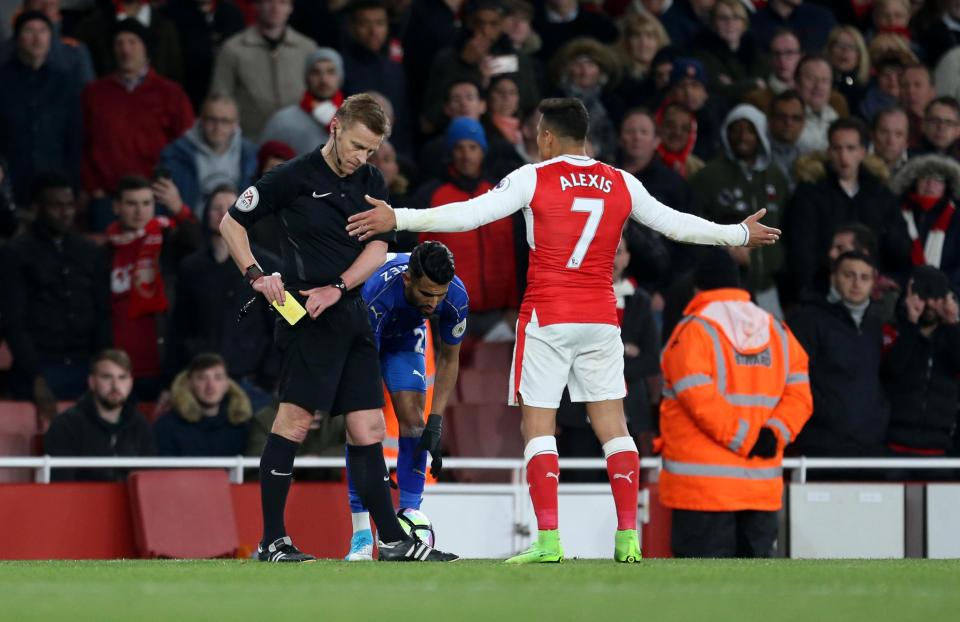 Wenger, whose side are now four points off fourth place in the pursuit of a Champions League spot, said: "Huth really went in with him."
"I helped Alexis to get up and he was bleeding on the lips. He touched him on the face — I don't know whether accidentally or not."
"In the first two attempts when Fuchs tried to throw the ball in, Sanchez stood next to him and did not know he had to be further away. He was not the required distance."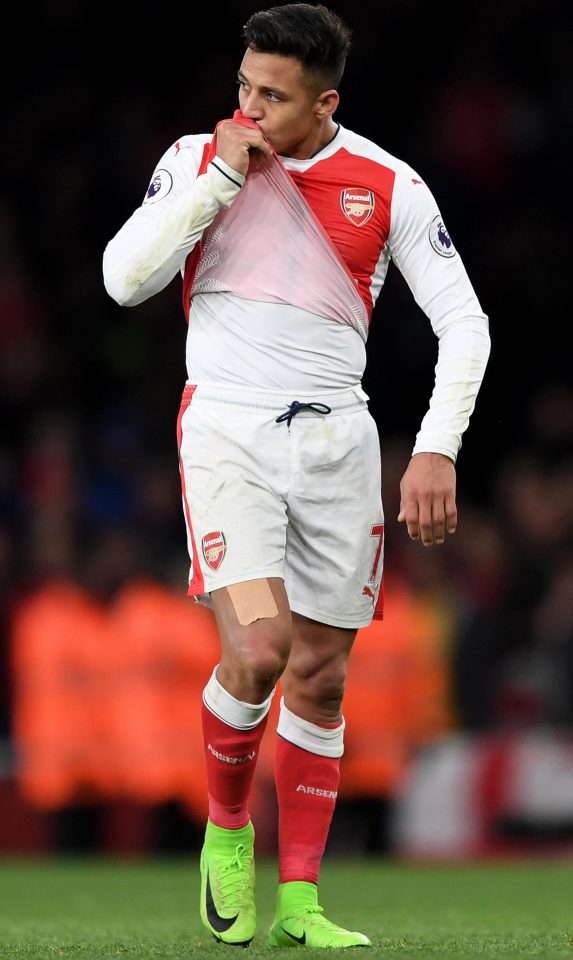 "After that he got a yellow card because he didn't accept the rule. I accept that."
"I assume it was for that because I don't know if the referee saw it any better than I did where the ball hit him. I will check on the video.
"Fuchs was lucky not to get a yellow card because he threw the ball at him on purpose."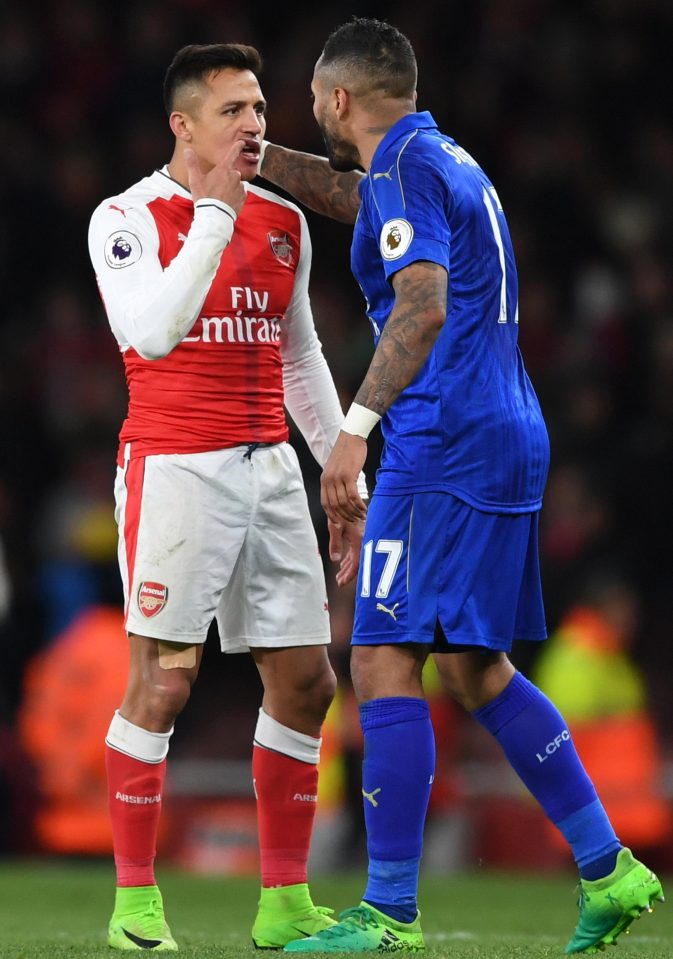 Referee Mike Jones handed a yellow card to Sanchez – either for not retreating the correct distance from the Leicester throw-in, or faking injury.
This was the central point of discussion on social media – after the Chilean wrote on Twitter that he had "ended up with a swollen lip".
One person wrote that he should "get a 10 game ban for his antics", while another pointed out that his reaction was "laughable".
Isaac Barrington branded the Chilean a "faker" and accentuated that he "should be banned".
Alexis Sanchez tho…. hahahaha fuckin embarrassing #alexissanchez pic.twitter.com/cyP0FDNxOl

— Rick Cowley (@Block35Rick) April 26, 2017