In his private life off the pitch, Thomas Muller has found his favorite place. Not only when it comes to his new family home in the small village of Otterfing, a 25-minute drive to his club Bayern Munich's training center, where his wife Lisa owns a big horse stable. Muller and his family are strongly connected to Bavarian culture. Like his dressage-riding wife, he loves life in the countryside and displays many customs and habits typical for the region. Only when it comes to his job as a striker, Muller is seemingly searching for a place to be happy.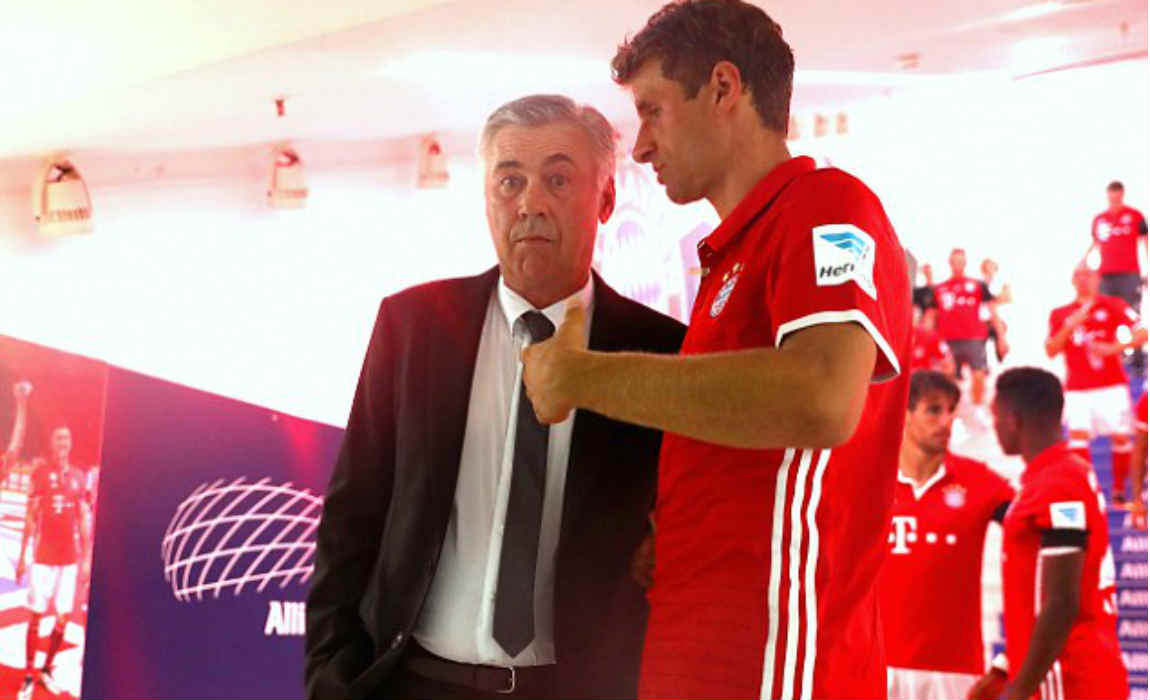 Muller has until now filled several demanding jobs up front, whether in the center, offensive midfield or on the right wing. Ever since the 57-year old Italian star coach Carlo Ancelotti took over Bayern Munich, Muller has demonstrated considerable versatility, which does not makes things easier for the 27-year old 2014 World Cup winner. In the rematch against the Dutch side PSV Eindhoven in the Champions League Group D (2-1 – with  two Robert Lewandowski strikes in the 34th and 74th minutes), Muller was given a new job down the left wing. Bayern dominated the game, qualified for the next round, and Lewandowski also hit the bar three times during the 90 minutes.
While Ancelotti has already adopted the strategy of taking advantage of Muller's versatility, the player himself seems to need some time to get used to the situation. Normally the jobs down the left and right flanks are occupied by Arjen Robben (right) and Franck Ribery (left), as the center forward position is one for Robert Lewandowski. As Bayern under Ancelotti are still suffering from a problem in midfield (they are unable to close opponents and spaces down fast enough when they are counter-attacking), Muller's chances of being one of Bayern's midfielders are minimal. In Eindhoven, Ancelotti picked midfielders like Joshua Kimmich, Arturo Vidal and Xabi Alonso, all of whom are more defensively-minded players.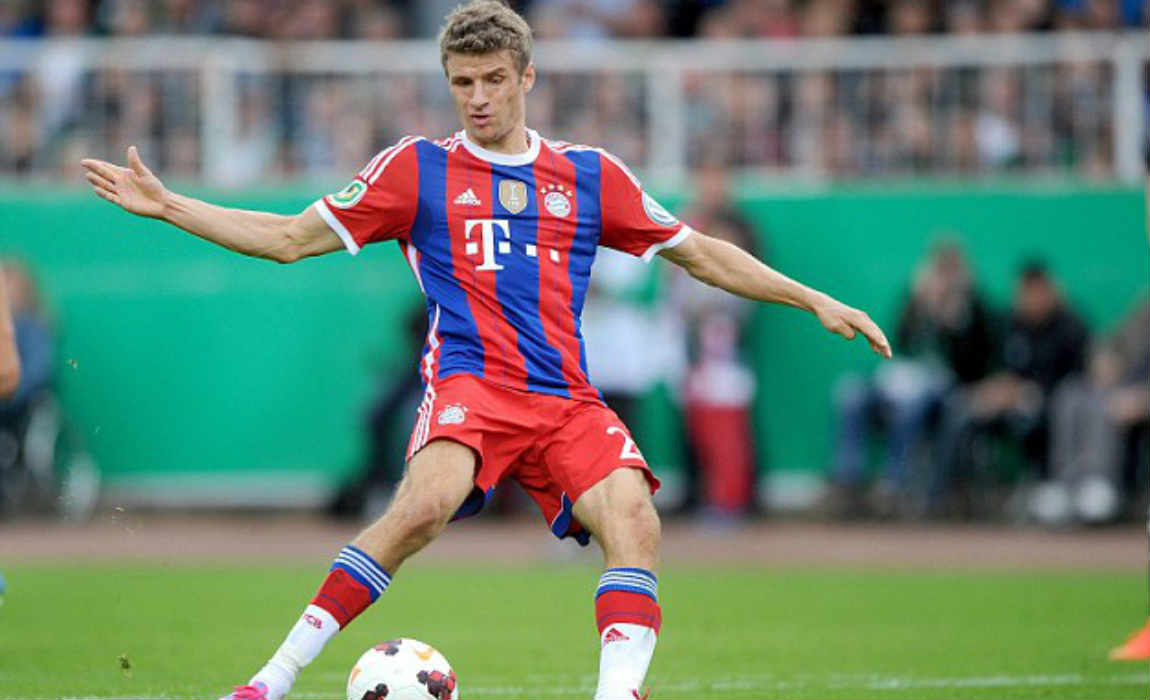 Bayern head coach Carlo Ancelotti is a fan of rotation, which means he changes his team quite often to ease his players' work load. For Muller, rotation is a welcome possibility that allows him to be on the pitch most of the time. However a player of Muller quality generally demands to be a part of the starting eleven. Mueller has not lost any of his outstanding qualities, but still seems to have to fight to be in the starting eleven.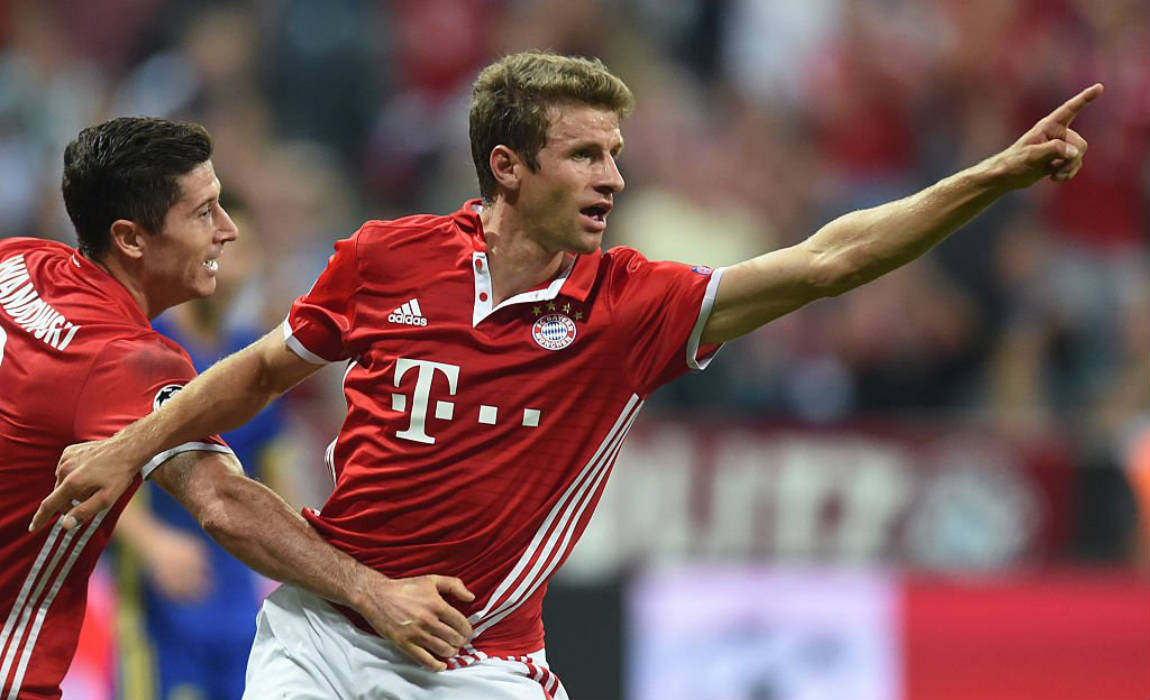 At present it is Arjen Robben, Robert Lewandowski and Joshua Kimmich that seem to be responsible for the goal scoring at Bayern Munich. Muller failed to score a single goal in the first nine league games in the 2016/2017 Bundesliga season. Some see Muller in the middle of an identity crisis, or at least in a phase were he has to restructure his game due to his often changing role.
No matter which of the many explanations one feels is right, Muller seems to be experiencing the hardest of his eight seasons for Bayern Munich. Recently when talking to Xinhua about his talents, he pointed out that he wasn't extraordinarily fast or a brilliant dribbler but, as a whole package, he would be one of the world's best. But not being a great dribbler means the job along the flank is not one of his favorites.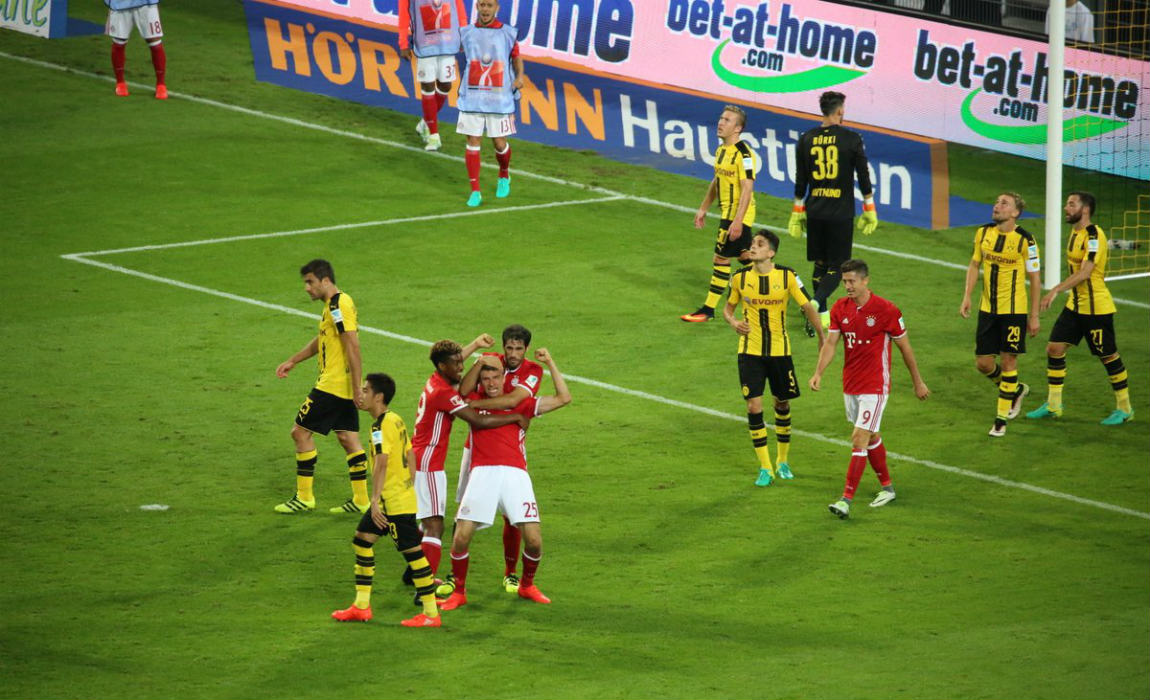 For many years, Muller was the man for surprise moments, always turning up when and where his opponents did not expect him. Currently, Muller seems to have lost some of his magic. The unexpected journey to happiness seems to be affecting him–Recently he missed the fifth penalty of his last ten attempts from the penalty spot.
In the game against PSV Eindhoven, the German forward often wandered from the left wing into the center where he feels more comfortable and can deliver his qualities to full effect. But Muller still failed to find the target. "It takes time when a new coach takes charge," he recently said. "We still feel in a sort of transition phase between the style of the former coach and the new one," continued Muller when talking about Ancelotti and his predecessor Pep Guardiola.
In Eindhoven, Muller and Bayern's attacking game improved immediately after Kingsley Coman and Douglas Costa took over the jobs down both flanks. The German striker was the man next to Lewandowski, and could have ghosted through the opponent's penalty area. The 27-year old striker did not manage to score a goal and was substituted in the 85th minute. But by then, the Bavarian-born striker had given a clear indication as to where he really feels at home, and where he can really make Bayern's game stronger.