The whole world is bowing down to Tom Brady as the 43-year-old NFL veteran won his 7th Super Bowl ring as his team, The Tampa Bay Buccaneers from the South Division beat the defending champions, Kansas City Chiefs. Footballers from around the world showed their admiration on Twitter and Instagram.
HOW 'BOUT THAT?! #GoBucs pic.twitter.com/VMeX3PhCOl

— Tampa Bay Buccaneers (@Buccaneers) February 8, 2021
Tom Brady has been playing American Football for more than two decades now and has won 7 Super bowls in his career, making him the most decorated NFL player in the tournament's history. He won his first six Super Bowls with New England Patriots before leaving them in 2020 and everybody thought that would be the end of Tom Brady's glorious Career, however, he has proved all of them wrong. Tom Brady is currently the oldest player in the NFL and he still was the best player in the whole Postseason.
The final game was played in Buccaneer's home ground, the Raymond James Stadium and the home team beat Kansas City Chiefs 31-9 and Tom Brady was the most valuable player on the pitch last night.
FOOTBALLERS SHOWING THEIR LOVE ON SOCIAL MEDIA
Footballers from around the world have shown their love and respect for Tom Brady through social media. Here are a few world-class players who love Tom Brady like we do.
David Beckham:
Harry Kane: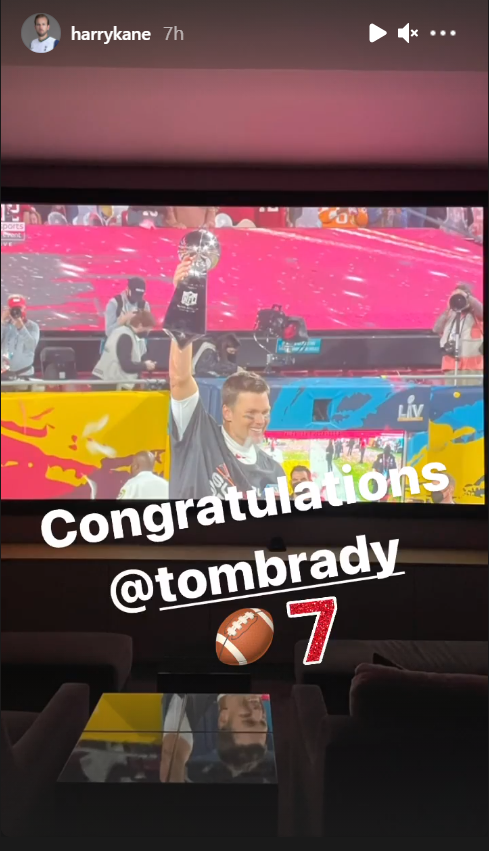 Kevin De Bruyne before the game: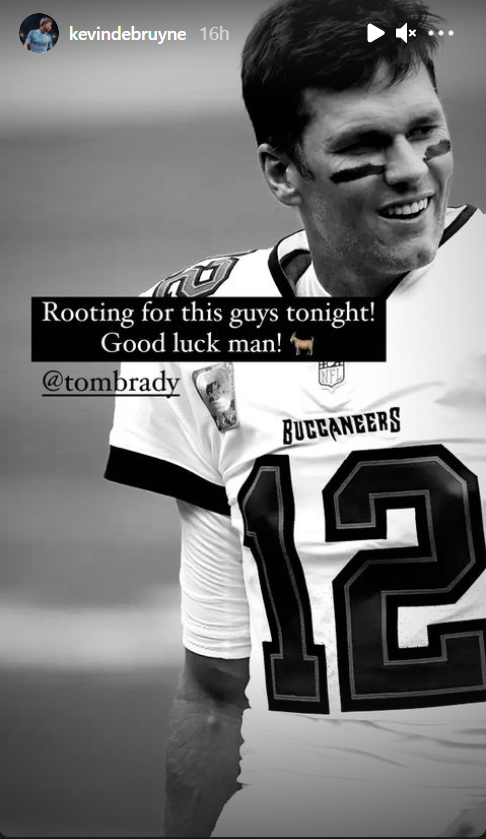 Didier Drogba:
In 2016 you told me your dream was to get 6 rings like MJ and I told you get 7 so you're the real GOAT🤷🏾‍♂️
Challenge accepted and brilliantly executed ⭐️⭐️⭐️⭐️⭐️⭐️⭐️ 2021 @TomBrady @SuperBowl #TheOnlyGoat #thegreatest pic.twitter.com/R4XUM5u3iR

— Didier Drogba (@didierdrogba) February 8, 2021
Neymar:
Javier "Chicharito" Hernandez: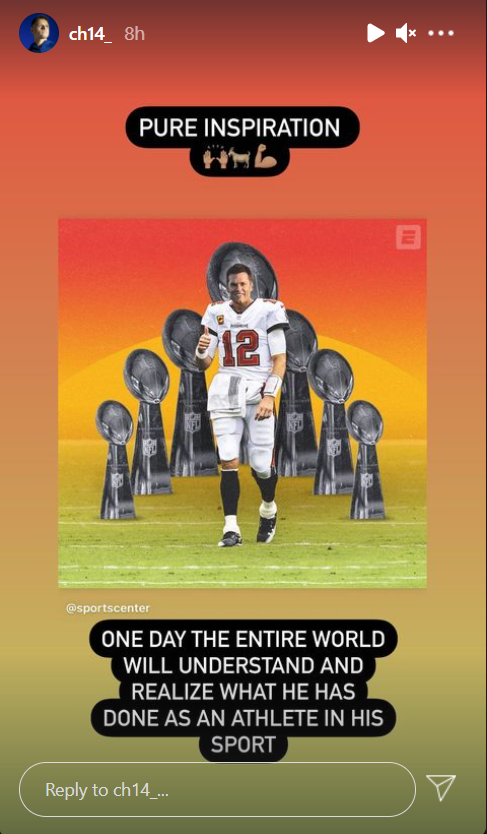 Carli Lloyd :
No denying @TomBrady is the greatest of all time. A proven winner and consistent in everything he does. Made everyone around him better. What a storybook year. Congrats to the @Buccaneers #ageisjustanumber #SuperBowl #GOAT 🐐

— Carli Lloyd (@CarliLloyd) February 8, 2021
Antoine Griezmann had a special seat in the stadium last night.
Gracias @NFL por "invitarme" al partido de mañana! 😜🏈 #SuperBowl pic.twitter.com/TUAeuYdzng

— Antoine Griezmann (@AntoGriezmann) February 6, 2021