Luka Jovic has been loaned back to Eintracht Frankfurt where he was in the form of his life before joining Real Madrid. Will Jovic get back into his groove in Bundesliga is something we don't know, but here are 10 amusing things that we do know about the 23-year old prodigy.
1) SUPPORTING HIS FAMILY SINCE HE WAS 8
Luka Jovic had an extremely poor childhood and grew up in Batar, a rural village in Bosnia and Herzegovina. His parent suffered heavy losses before he was born due to the Bosnian War and hence he has had a really tough childhood. He scored a hat trick in his first game when he was a kid and the club owner paid his dad money. After that, the club owner used to pay his father $50 for every time Luka Jovic scored.
2) THE SECRET BEHIND HIS DOUBLE  FOOTEDNESS
Luka Jovic's father was also a professional footballer but because of the unstable situation of the country, HE couldn't make much out of his career. Jovic was selected by a local youth club when he was 8 and before he played his first game for them, his father taught him how to play better with his weak foot, a trait that has helped him throughout his whole career and has made him one of the best two-footed players in the world.
3) MADE HISTORY AT THE AGE OF 16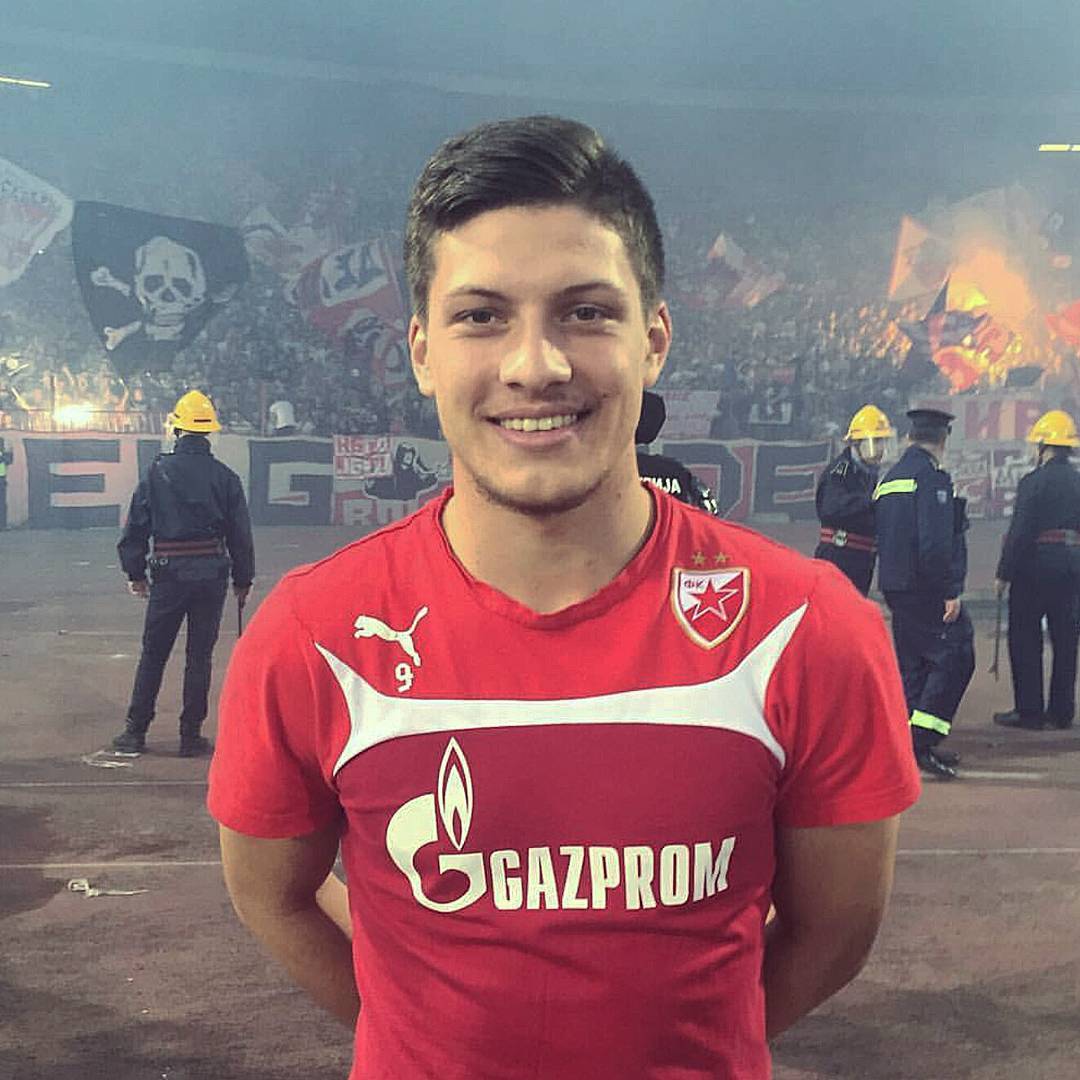 In 2005, a Red Star scout spotted young Jovic doing extraordinary stuff and gave him a trial which he passed effortlessly. Since then he rose through the ranks of their youth team and at the young age of 16, made his first professional debut for the club and he made history by scoring and became the youngest goalscorer in the club's history.
4) CAREER LOWS
After his amazing performances for Eintracht Frankfurt in the 2018/19 season, Luka Jovic signed Madrid but couldn't make a name for him in Spain. In his first season, he scored only 2 goals in 17 games. He was in the shadow of Benzema and Mariano the whole season and was heavily criticized. After that, he never really came into the limelight and was loaned back to Frankfurt, but this wasn't the first time he found himself in a rut. After leaving Red Star, Jovic joined Benfica in 2016 but he faced some issues with his contract and it had a huge effect on his game. He got demoted to Benfica's B team and those few months were the dark phase in his career.
5) HIS INSPIRATION
When he was 10-11 years old, Luka Jovic's older sister, Milijana was suffering from Leukemia (blood cancer). She had to go through a lot of pain and used to spend most of her time in the hospital, but she fought the condition and was cured in about a year. Luka Jovic is extremely proud of his sister and looks up to her for inspiration.
6) HIS IDOL
— Luka Jović (@LukaJovic_19) February 22, 2020
Luka Jovic has been idolising Radamel Falcao ever since he was a kid. He has quoted, " "I like Radamel Falcao the most. Playing with the left, right, head. Every chance he takes, he's fantastic. I'd love to be at least like him." Jovic even added Radamel Falcao in brackets to his Facebook username showing that he is a huge admirer. Just like Falcao, Jovic is a double-footed monster in front of the goal and we hope Jovic reaches even bigger heights in his career.
7) GOOD 'OL DAYS IN FRANKFURT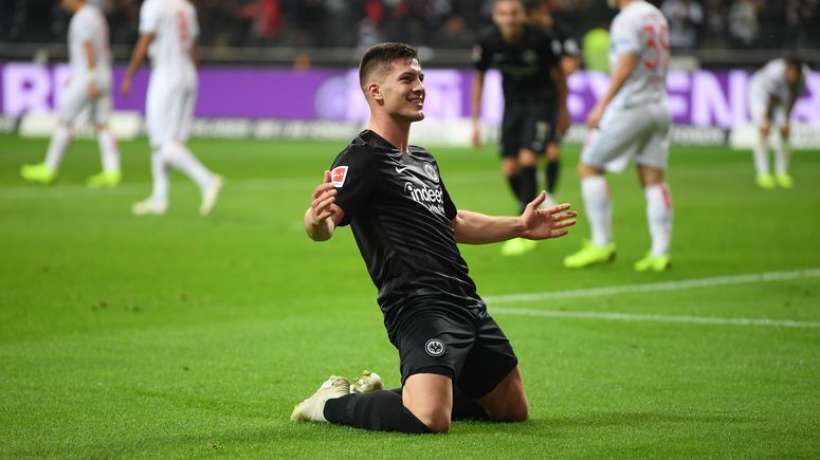 He was absolutely sensational in Frankfurt. In the2018/19 season, Jovic scored 17 goals and was averaging a goal every 110 minutes which is the second-highest in Bundesliga. He also scored 5 goals in a single game this season and was the youngest player in Bundesliga to achieve this feat. Adi Hutter, the manager of Frankfurt brought the best out of him in the pitch. He used to be good in the air and his pressing game was also on point which helped him net the balls so often.
8) NEARLY WENT BEHIND BARS
In October 2020, Luka Jovic faced 6 months of jail-time and had to pay a huge fine of 3.5 Billion Serbian Dinar in order to avoid going behind the bars. He broke the Serbian Covid 19 rules when he was partying on the streets of his hometown on his girlfriend's birthday.
9) LOVE LIFE
Luka Jovic used to date Andjela Manitasevic for many years and even has a son with her. A couple of years ago he split up and started dating a Serbian fashion model, Sofija Milosevic and has his second son named, Son Aleksej Jovic with her. He is 23 and has 2 kids and is reportedly planning on a third one. Guess he is utilising his time off the pitch quite nicely.
10) ACCIDENT-PRONE
Jovic has had two dangerous incidents in his life. He once crashed his Mercedes near his home town, he was rescued immediately and got away with a few injuries. Last year he broke his heel as he fell off a wall in Belgrade, Serbia. Looks like lady luck hasn't always been kind to him.