Leo Messi and his future at Barcelona has been a source of speculation throughout this season, considering that his current contract with the Catalan outfit expires at the end of the campaign and that he could leave on a free transfer if he decides to not agree to new terms with the club.
Those at Parc des Princes have been openly expressing their desire to join forces with the mercurial Argentine amid his uncertain future.
PSG have been called out by Barcelona for openly flirting with the player, with players as well as officials of the Ligue 1 champions' saying Leo Messi would be welcome at the club.
https://twitter.com/FootTheBall/status/1357700015326695430
Mauricio Pochettino earlier opened the door for the Barcelona talisman while Neymar too expressed a desire to reunite with his former partner in crime last month.
Angel Di Maria then last week claimed there exists a "big chance" that his compatriot will sign for PSG in the summer.
Di Maria's comments came after teammate Leandro Paredes and PSG sporting director Leonardo had publicized the club's interest in the six-time Ballon d'Or winner.
Verratti, who has been with PSG since 2011, has also now admitted that he would welcome the arrival of Leo Messi to the Parc des Princes outfit.
NEYMAR ON LEO MESSI
Neymar, who formed part of a potent front three with Leo Messi and Luis Suarez during four years with Barca, had been constantly linked with a move back to the Camp Nou since leaving for PSG in a world record €222 million transfer in 2017.
"What I want most of all is to play with Messi again, to be able to enjoy him once again on the pitch," Neymar said after PSG's 3-1 Champions League win against Manchester United earlier this season when asked about the Argentine superstar joining him in Paris.
"He can play in my place, I have no problem with that! But I want to play with him next year, for sure. We have to do it next season."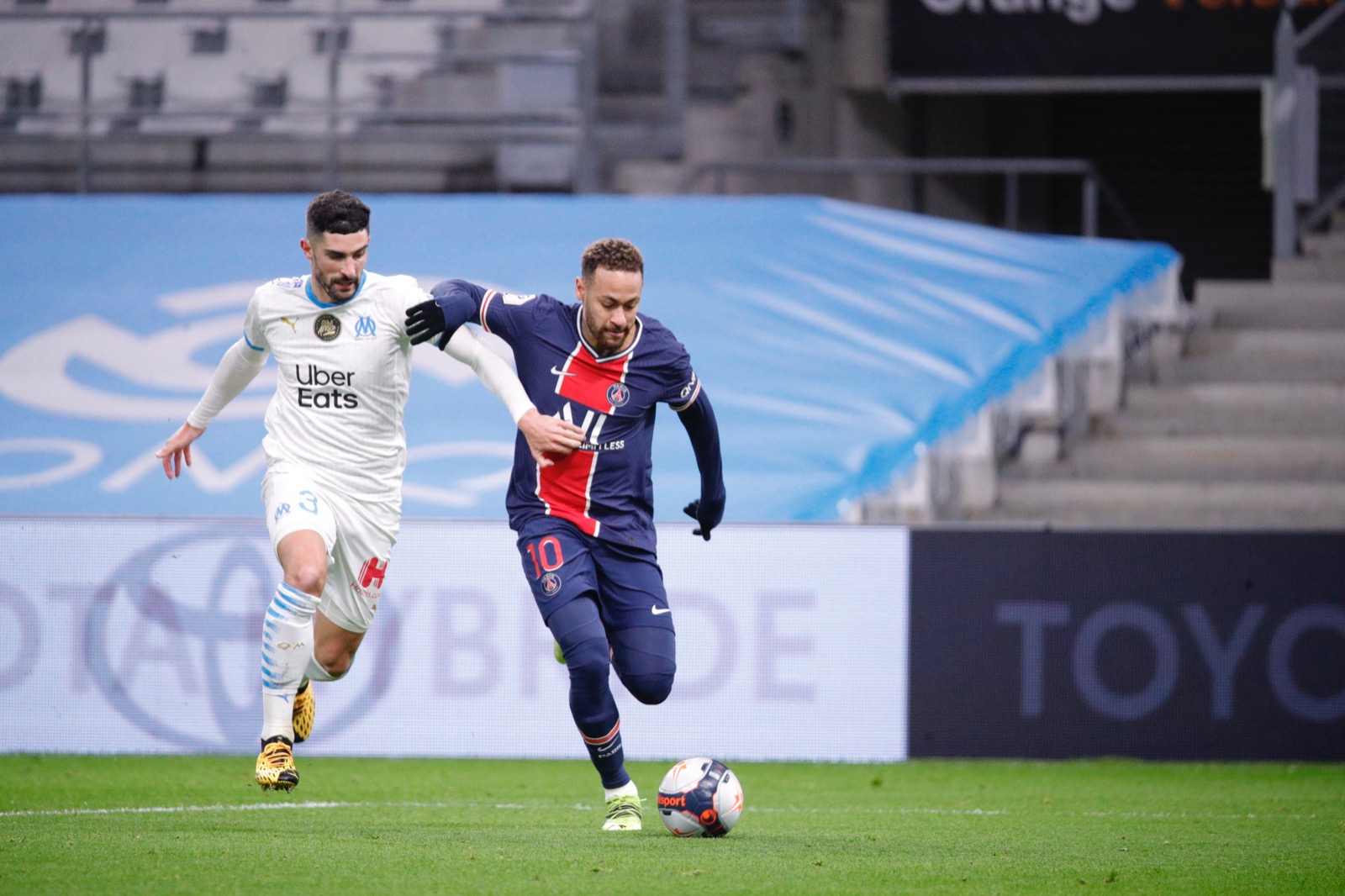 LEONARDO ARAUJO- PSG DIRECTOR
Leonardo said PSG have a seat "reserved" at the table of clubs who are "following closely" the developments around Messi's future.
Leonardo told France Football, as reported by Marca, "Great players like Leo Messi will always be on PSG's shortlist, but now isn't the time to talk or dream about this. We are sitting at the table following this matter closely. Four months in football is an eternity, especially in this day and age, but our chair is reserved at the table."
Due to this several figures at Barcelona have expressed their frustrations towards PSG as a number of the Parisian club's players and sporting director have recently made comments to fuel speculation about Lionel Messi's possible move to Parc des Princes.
ANGEL DI MARIA ON LEO MESSI
Di María's comments have come two months after those of Neymar, who in December claimed that he and Messi would "play together, for sure" next season; while in January, Leandro Paredes stated that PSG were "trying" to lure Leo Messi to Paris.
https://twitter.com/FootTheBall/status/1355437857322762240
"Yes, yes, I hope so," Di Maria said when asked whether Messi could join him in Paris. "There are many possibilities. We have to be calm and things will develop."
MARCO VERRATTI ON LEO MESSI
Marco Verratti admits that he is excited by the prospect of Leo Messi signing for Paris Saint-Germain.
Speaking to Canal+, the Italy international midfielder explained: "Of course, I would like to play with Messi.
"To have him in the squad would be something magnificent, one more thing that football would give to me.
"I would give the ball to Neymar and Messi and stay behind to just enjoy watching them a bit."
The French giants for their part have been criticised especially by the Barcelona management over their public pursuit of Messi, with the management expressing disappointment at the way Angel Di Maria, Neymar and sporting director, Leonardo have commented on a potential move for the player.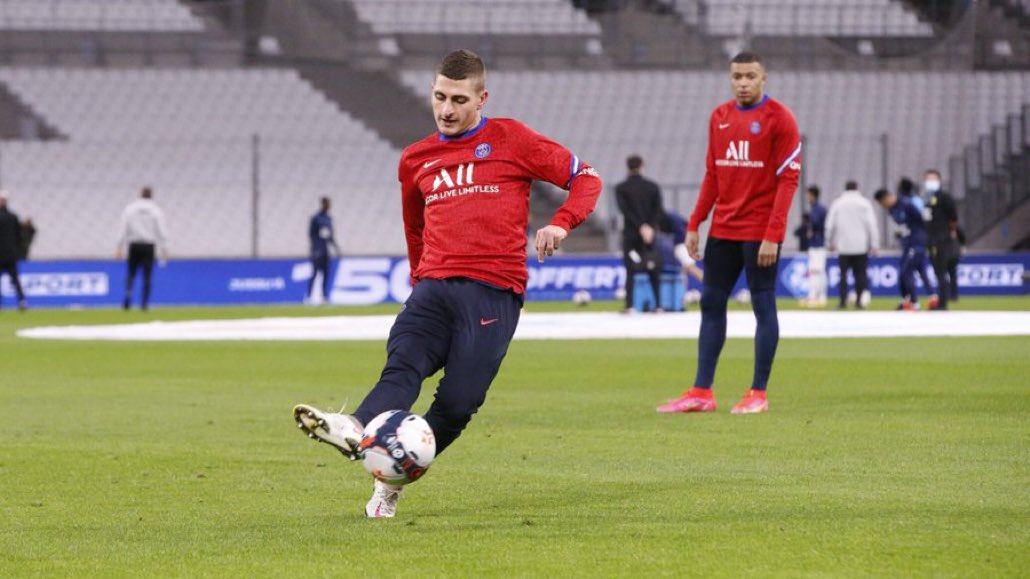 MAURICIO POCHETTINO
Head coach Mauricio Pochettino, however, had moved to try and cool the controversy at the press conference earlier this week.
"We have great respect for all our opponents and other clubs. We have enormous respect for other clubs," he said.
"And 10 days before the match against Barcelona, we are focusing on Ligue 1, a different competition, and we will have time to think about the Champions League. We have immense respect for an institution like Barca and towards all the people who work there and its players."
"He can play in my place, I have no problem with that! But I want to play with him next year, for sure. We have to do it next season."
RONALD KOEMAN
Barcelona head coach Ronald Koeman had dismissed comments by Paris Saint-Germain sporting director Leonardo confirming they would be interested in signing Leo Messi.
Koeman, though, thinks it is normal for top players to be coveted by other clubs, saying he could never claim to have no interest in having PSG's star forwards at his disposal.
"If you ask me if I'm interested in Neymar and [Kylian] Mbappe, I'd say yes," he told reporters. "I don't know what will happen in the future; I can't give an opinion on those. We try to have the best squad possible."
Proud of you, Trincão! pic.twitter.com/xOBznjsNOZ

— FC Barcelona (@FCBarcelona) February 8, 2021
The most recent comments from Di María, which came less than two weeks ahead of PSG and Barcelona's meeting in the last 16 of the Champions League, have not gone down well with Barça coach Koeman, who has grown increasingly frustrated with the talk from Paris.
"It's a lack of respect. Someone can be wrong in saying something like that," Koeman said. "It's not fair, I don't think it is respectful towards Barça to speak like that about one of our players. A lot of people from PSG talk about Leo, who plays for Barca. Besides from the fact that we have a tie against them."
JOAN LAPORTA
Barcelona presidential candidate Joan Laporta has criticised PSG over the club's pursuit of Lionel Messi.
This blatantly public approach to sign Leo Messi has reportedly angered the Barcelona higher-ups, with the club'spresidential candidate Joan Laporta recently saying to Marca
"They are rude; I thought it was disrespectful. PSG's behaviour didn't please me at all. In my opinion, they disrespected Barcelona as a club. PSG are now a team to be reckoned with in Europe, but their attitude disappointed me."
https://twitter.com/FootTheBall/status/1355766776886403075
Laporta was bullish in his comments about the former Barcelona player, telling the Spanish publication,
"I understand perfectly that a player [Neymar] says he wants to play with Leo Messi. I would also like to play with him. But for a club representative to say that is out of place; it shows his lack of experience at this level. They still have a lot to learn in the world of football."
It is clear that Barcelona are furious with PSG over this matter, and it will be interesting to see how the situation plays out.
Barcelona and PSG are due to clash in the UEFA Champions League Round of 16 next month, so one can expect more fireworks as the tie approaches.
Messi for his part has reiterated that he will only make a decision over his future at the end of the season, and it will be interesting to see what he eventually decides to do.