It is probably one of the worst times for Spurs fans in recent years, with every Daniel Levy decision bringing more and more scrutiny towards the club. Whether it's the sacking of Jose Mourinho a week before a cup final, joining the European Super League, or Harry Kane openly talking about leaving the club over their continued failure to win silverware, nothing is going Spurs' way.
Post the sacking of Mourinho, they were linked with Antonio Conte and Paulo Fonseca but the deals fell through. Next in line was Gennaro Gattuso and boy did that go south fast. The recent controversy regarding their rumoured next coach Genaro Gattuso has yet again brought the club in limelight for the wrong reasons.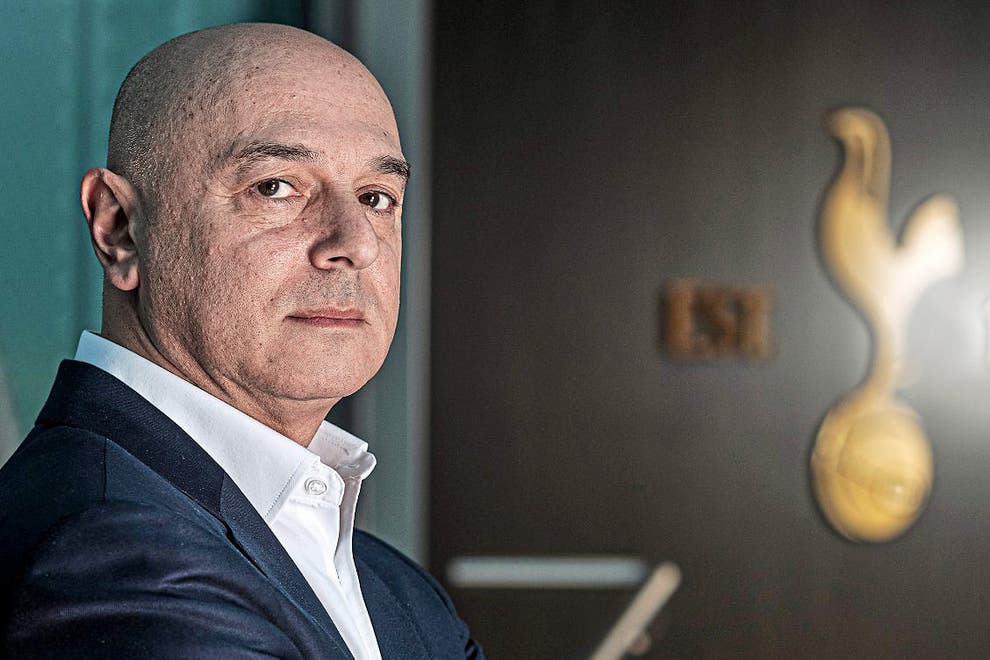 Fans have decided to go against the club in their pursuit of the former Napoli manager on the count of discriminatory remarks he made in the past. The hashtag #NoToGattuso is being trended on Twitter as fans express their disgust over Genaro Gattuso's statements.
WHY ARE THE SPURS FANS ANGRY?
Well, there's no one reason about it, but the recent rumours of Tottenham hiring the former Italian footballer and manager Genaro Gattuso as their new manager stirred up another controversy. The former AC Milan player known for his aggression has always been a controversial figure even during his playing days. As a manager, his remarks on women, same-sex marriages and racism have got him into trouble yet again.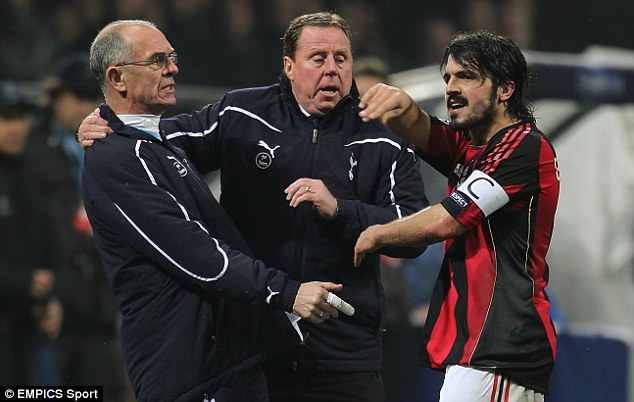 Tottenham supporters have decided to speak out against the rumoured appointment of Gattuso, and are making their voice heard through their social media accounts. Levy is under pressure from both ends, for not getting a replacement for Jose Mourinho as well as his speculated decision to hire a controversial figure like Genaro Gattuso.
WHAT DID GATTUSO SAY?

In 2013, a reshuffle at his lifelong club AC Milan saw the club president's daughter being given a sharing chief executive role. The decision didn't go well with the former player and he outrageously made a statement that said, "I can't really see women in football. I don't like to say it but it is how it is."
Gattuso has a history of making such controversial remarks and his 2008 comments on same-sex marriage have also resurfaced amid the controversy.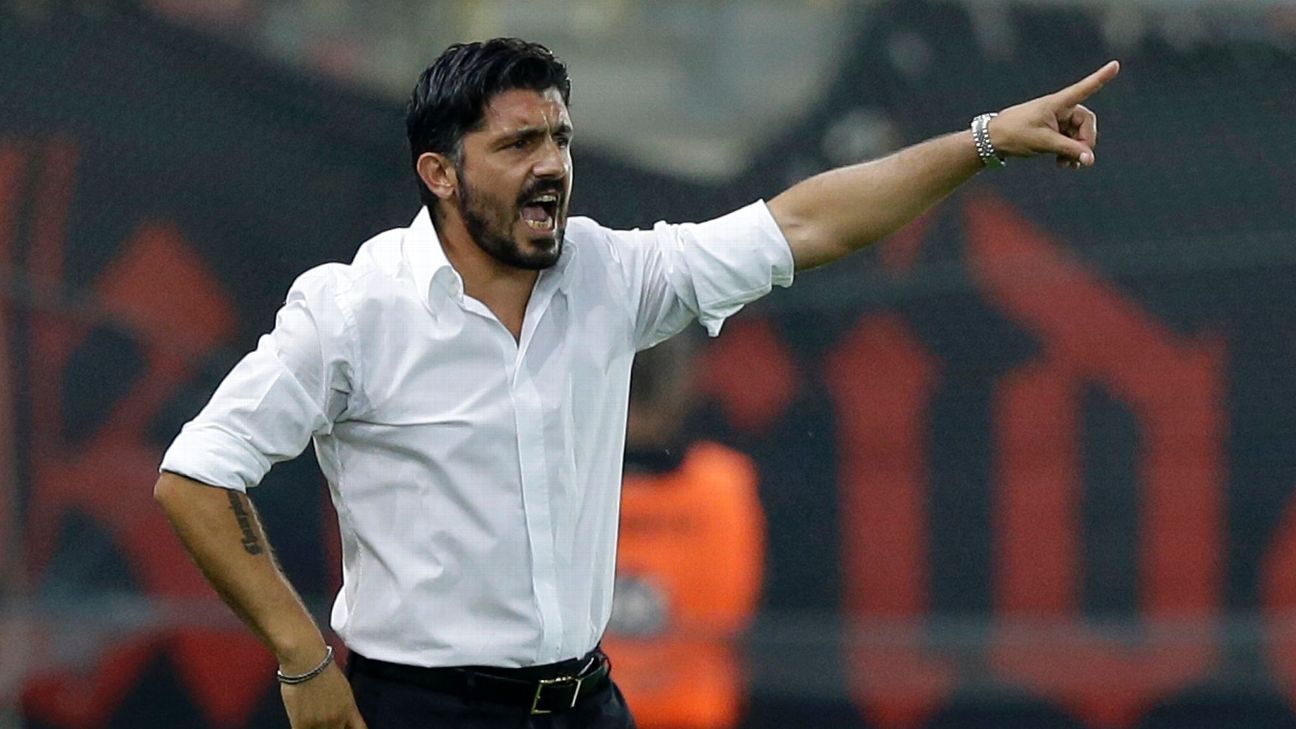 "In church, marriage should be between a man and a woman, even if this is 2008 and everyone can do as they please," said the former Rangers midfielder in 2008.
"I'm someone who has believed in the institution of family since I was a small child and for someone who believes in their religion, same-sex marriage is very strange," he added.
Gattuso is also accused of being a racism apologist for his comments on Kevin-Prince Boateng facing racist chants from the opponent fans in the stadium which made him leave the pitch mid-game, followed by his teammates in protest.
"I've lived five kilometres away from that area for years and it is full of foreigners. What happened yesterday was the fault of a group of imbeciles."

"How many times have there been boos against white players in the past? It's happened to me too but I didn't give it any importance. Boateng certainly felt he was offended but I continue to not see it as racism. It just seems to be the latest episode of collective idiocy from a minority."

~Gennaro Gattuso on racist abuse faced by Kevin Prince-Boateng
FANS TREND #NOTOGATTUSO
The hashtag became one of the top trends in the UK as fans continued to express their dissent towards the rumoured new manager.
There should be no place for sexism, racism or homophobia at @SpursOfficial #NotoGattuso https://t.co/PXfGxiFpOS

— Duncan Tucker (@DuncanTucker) June 17, 2021
The campaign was led by Spurs fans who felt disgusted by the reports of hiring Genaro Gattuso.
Trending in 🇬🇧 now. Excellent! Keep it going through the night, 🇺🇸 COYS! #NoToGattuso

— Charlie Parrish (@charlieparrish) June 17, 2021
Even famous rapper and Spurs fan AJ Tracey didn't hold back from protesting the rumoured decision.
#NoToGattuso + Ratio 🥶

— GTraceO (@ajtracey) June 17, 2021
GATTUSO TO TOTTENHAM?
After continuous failed efforts to hire a replacement manager in the past two months, Spurs were closely linked with Genaro Gattuso. Gattuso had left his new job at Fiorentina 23 days after joining it over a disagreement with their board regarding transfer targets.
Spurs had contacted managers like Hansi Flick, Julian Nagelsmann, Ten Hag, Mauricio Pochettino, Antonio Conte and recently Paulo Fonseca. Fonseca's arrival at Spurs was imminent after reports suggested a done deal between the manager and the club, with a contract ready to be signed. But a tax dispute caused the deal to fall off.
Levy is under panic and a lot of pressure from the supporters for not finding an appropriate replacement for Jose Mourinho, who was sacked in unusual circumstances. The final decision over Gattuso too now looks questionable with reports coming through that Spurs have made a U-turn over the Italian.