Premier League club Tottenham Hotspur have now revealed images that show a plethora of luxurious hospitality options their new stadium.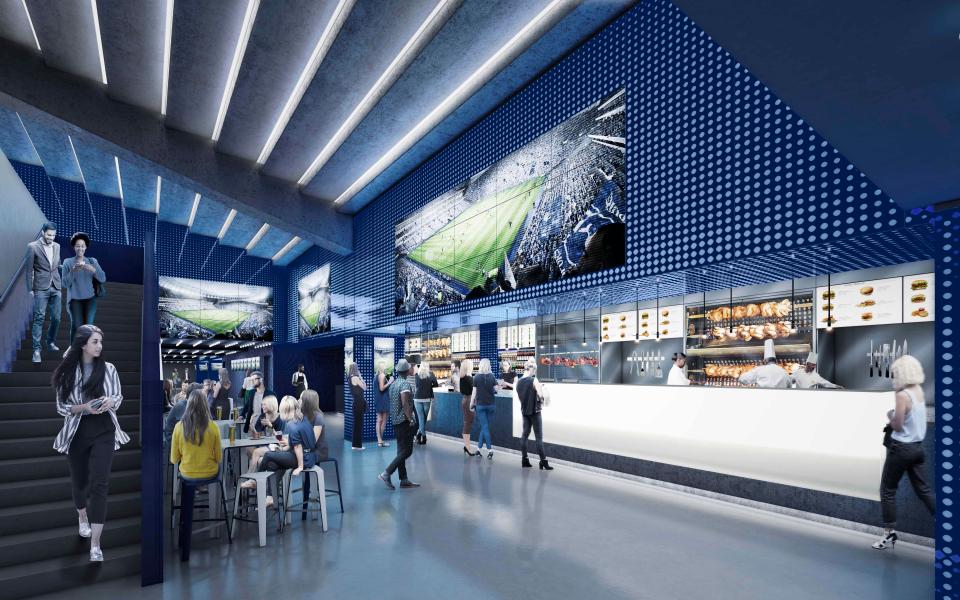 The photos revealed by Spurs show a variety of top-notch corporate areas, for which you might have to shell out £15,000 per season.
The CGI generated virtual images manifest every minute detail of the swanky facilities in the new stadium – but it gives you a feeling of a corporate lounge and almost resembles an airport lounge.
According to reports, the new stadium will be opened in 2018.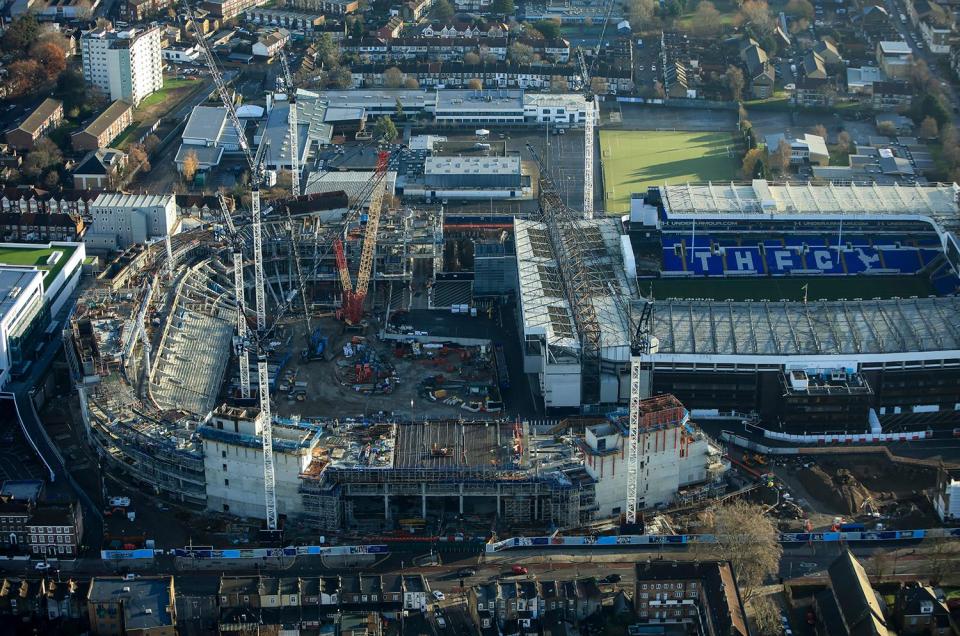 Spurs bosses insisted that their new stadium for which they will end up splurging almost £750million, will be the most technologically advanced stadium of the present decade. And they have already started receiving pre-bookings for suites, lounges, clubs and seats.
The new stadium will now become London's highest capacity football ground with a capacity of 61,000 seats and will have a movable grass pitch for Tottenham's home games and will also have an astro turf for hosting concerts and NFL matches.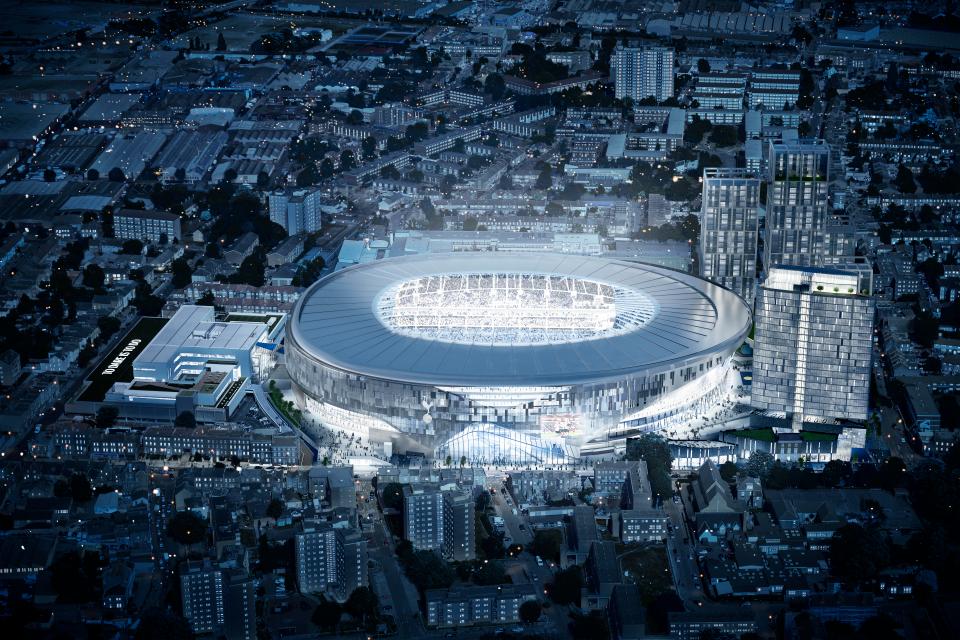 Tariffs for premium seats will start at £89 per person per match which can further rise up to £214. The ground will also feature concourses with giant screens broadcasting the match and the food menu.
Sky lounge, which is the cheapest option available, will cost you £195 per person.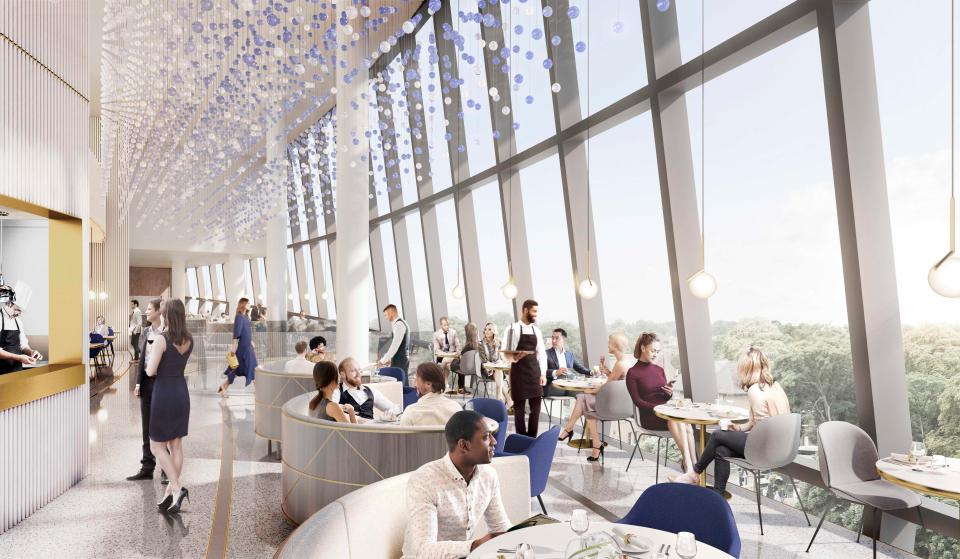 The Sky lounge located right at the top of the ground will offer viewers a panoramic view of the pitch.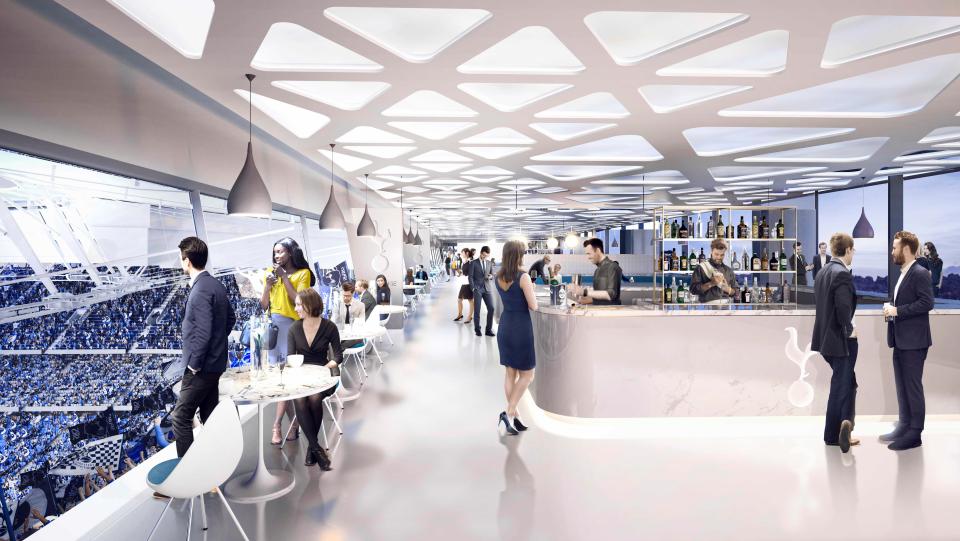 The next option available is the 'Log Suite', which will merge the experience of viewing a football match with a dining experience at your own box.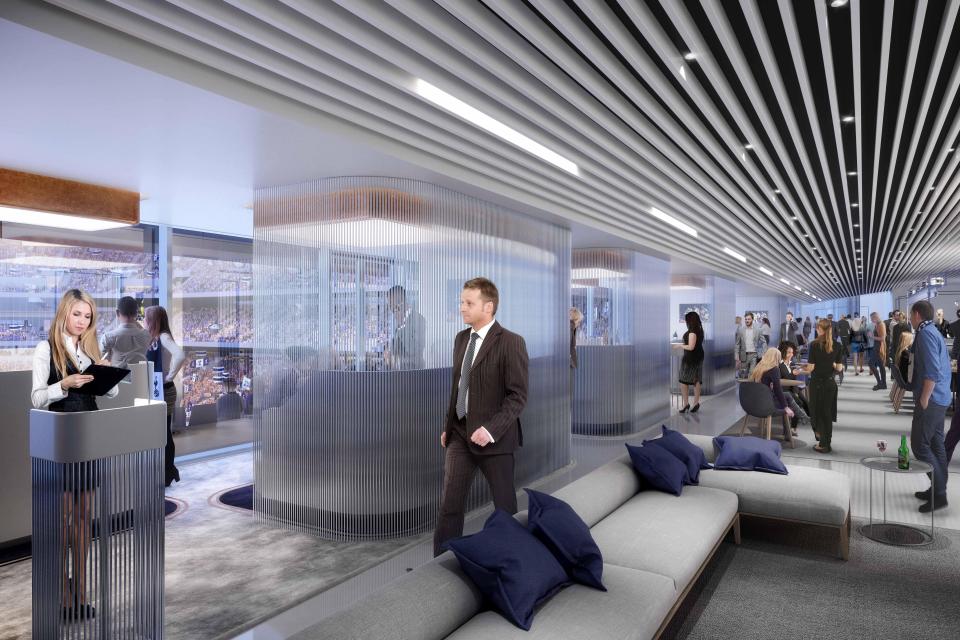 Spurs will also offer the spectators with private suites, which will cost a person £320 or more – and it will provide customisable options according to preferences of the occupants. It can be used for personal purpose also – a meeting space or an office.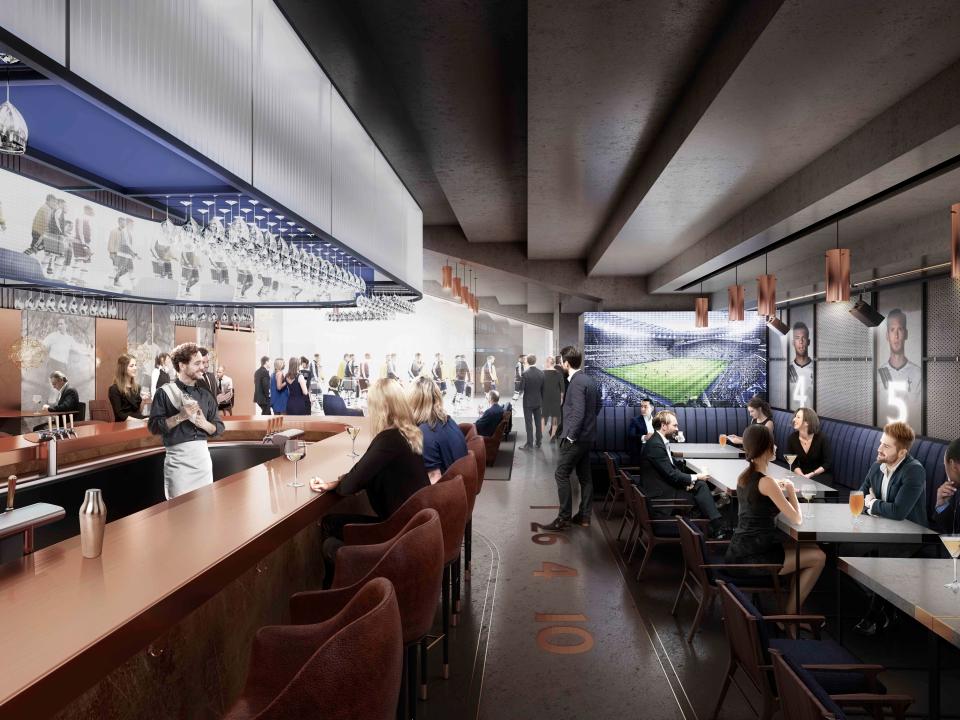 The second most expensive spot will be the "Tunnel Club", which will offer fans an unique view from the backend of the grass wall in the players tunnel.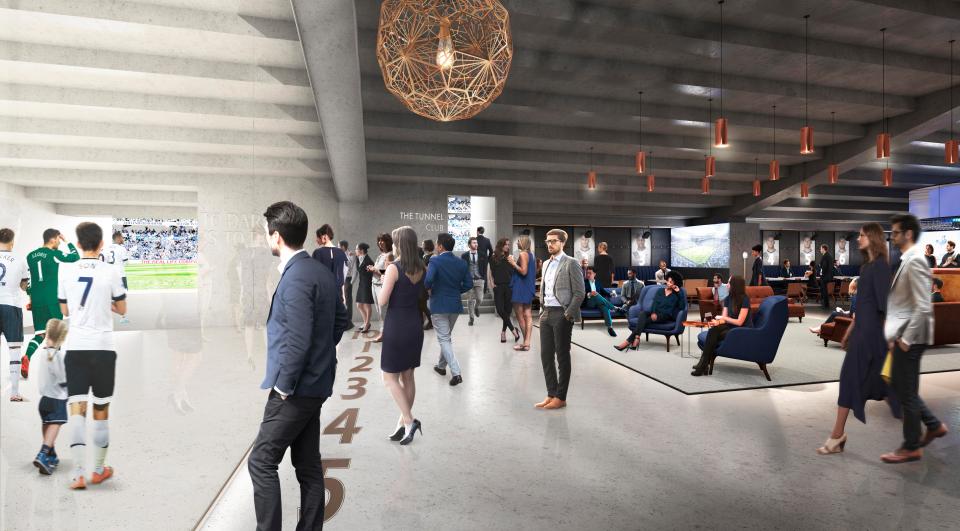 Spurs boss Mauricio Pochettino said: "It's dangerous, very dangerous because there have been a lot of things that have happened in the tunnel."
"It is for that reason, the price of sitting there will be very expensive!"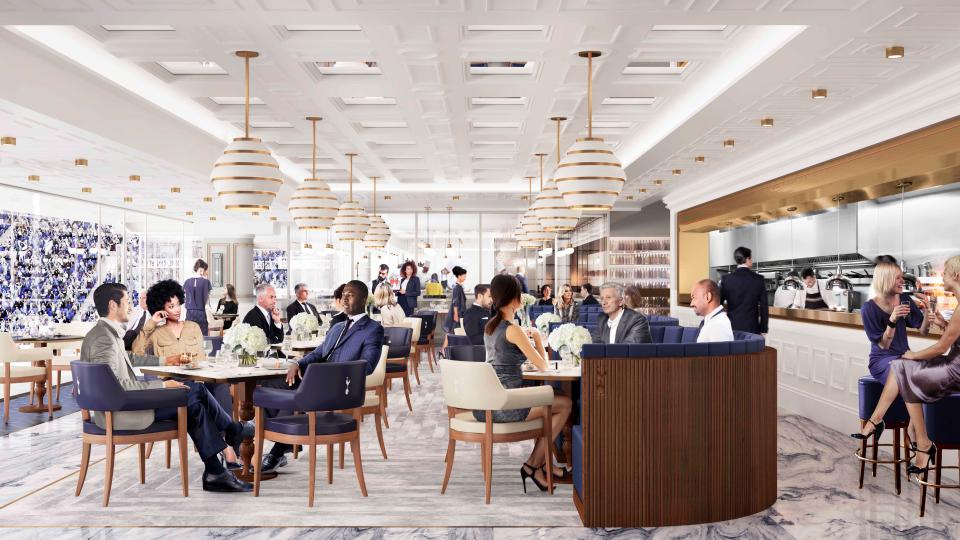 The members club has been named the crème de la crème or the "H Club". It will offer fans or members the experience of dining with a Spurs legend with Michelin starred food. But it is very expensive and will cost each person a mammoth £535 per person – or £15,000 a season.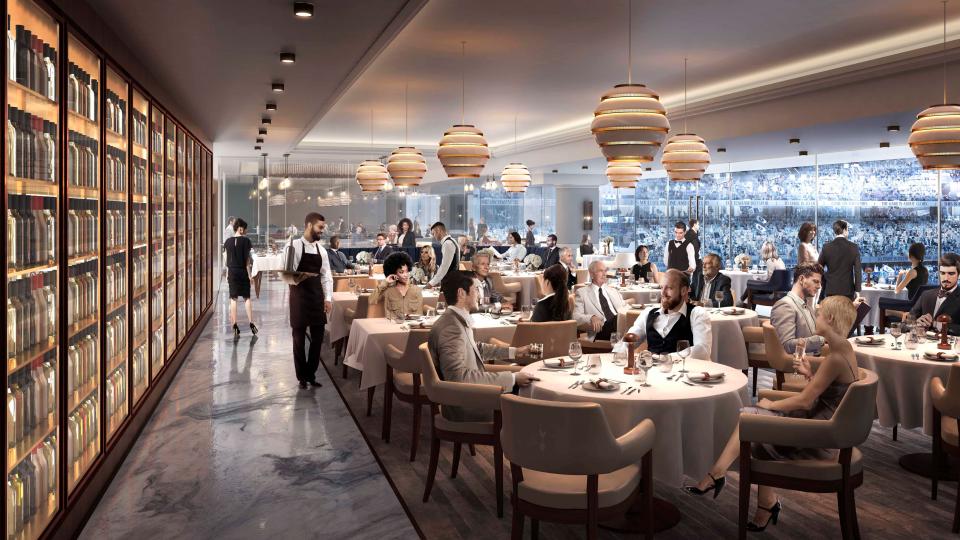 The "Oak Room" will offer the most expensive seats and you will have to splurge £10,000 a season.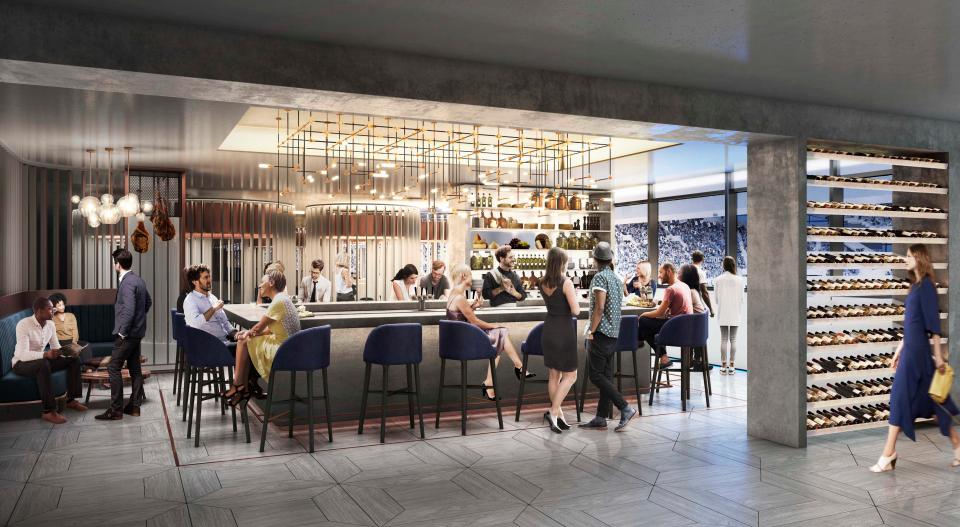 Tickets for both the H Club and the Tunnel Club will be available only in pairs. For that the fans will have to spend £30,000 for a couple of memberships.