How?
Germany were favourites for many to retain the world title as they have always been formidable since they became the World Champions in 2014, the core of the team has remained the same and Joachim Löw has been at the helm for good part of decade now and these kinds of performances were nowhere to be thought of before the tournament. Leaving Sane out and not playing the dominant German style in the friendlies before World Cup gave a hint but the current situation was not to be foreseen.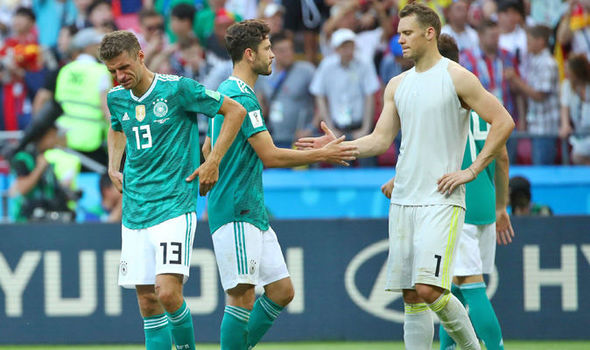 Decisions
The doubt over the quality of the German team was never unfazed by any pundit or analyst but it began to creep in when Löw left Leroy Sane out of the 23 man squad for the World Cup. Fans and Pundits all over got confused on the omission of Sane as he won the young player of the year award in the Premiere League and had a fabulous season with Manchester City. The decision to take a 33 old Mario Gomez as an impact sub has backfired as the former Bayern striker didn't do what he was set out to do.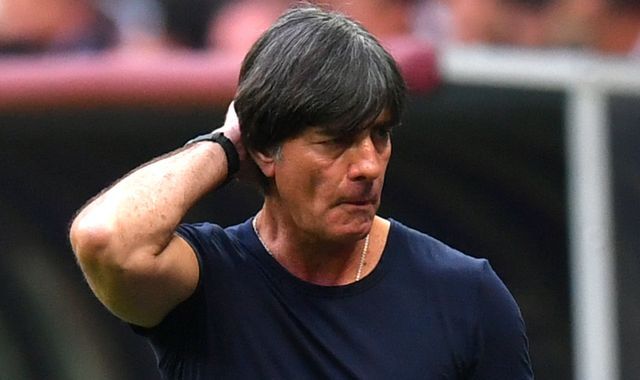 The disaster start, Embarrassing end
Die Mannnschaft's first game against the firing Mexico shouted how the World champions are just a shadow of their usual self. Not dealing with counter attacking final third of El Tri was a major aspect of the game. Getting caught by the attacking Mexico trio was seen all game. Germany started with a defeat but the belief to qualify was still there and DFB- Team gave light to that belief as their game against Sweden saw them down 1-0 but they turned it around in the 95th minute through a magical Toni Kroos free kick. Going into the South Korea game Germany had to win and rely on the Mexico Sweden result. The brilliant goal keeping by Hyeon-woo Jo kept the champions out and South Korea held on until they got VAR decision in their favour. Neuer got caught in the Korean half as he was way up from his line as he likes it, but this time things didn't work in his favour when the ball went off him and Heung Min Son passed the ball into the empty net and sending Germany home in the process.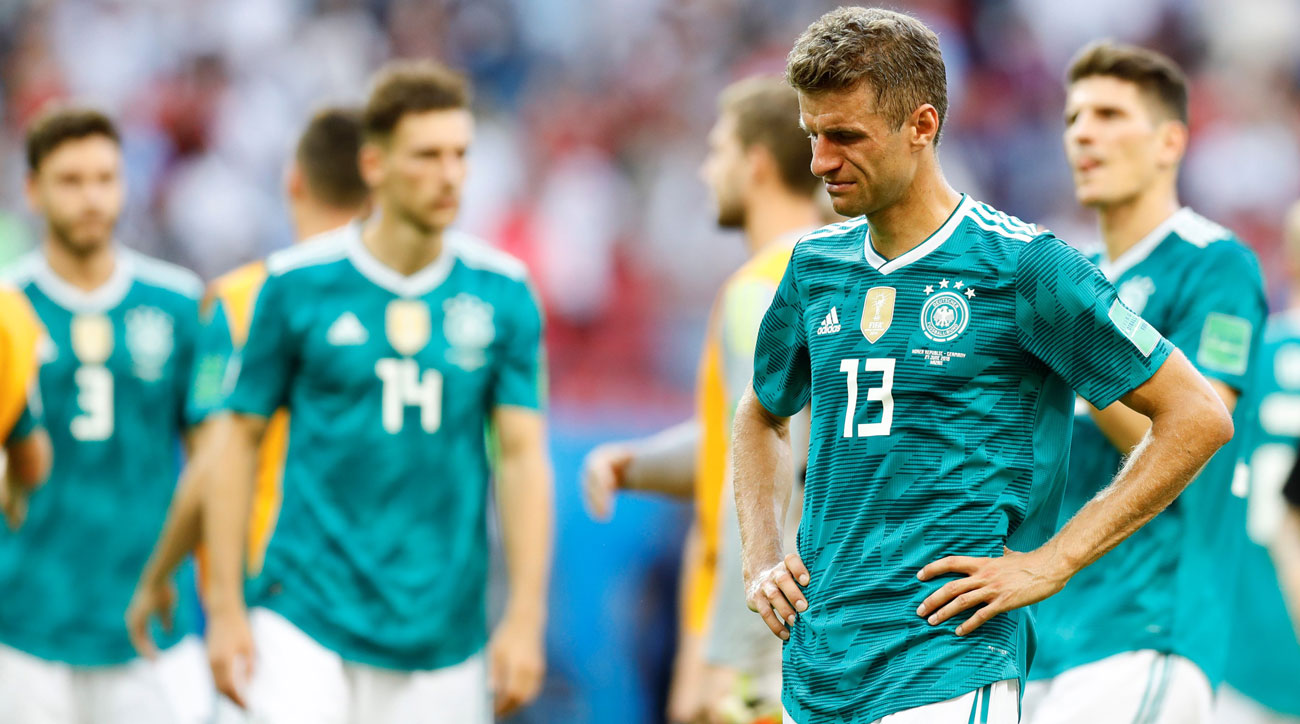 How will Germany redeem themselves after the humiliation is there to see..