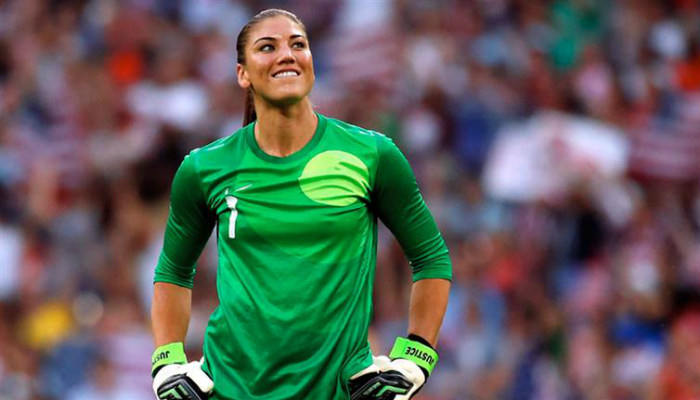 US women's football goalkeeper Hope Solo was suspended for six months from the national team following her comments about the Swedish players as "a bunch of cowards", US Soccer announced.
Solo, 35, made the comments as she felt Sweden played too defensively in a quarter-final match during the Rio Olympics women's soccer tournament. Sweden ousted the the United States 4-3 on penalty kicks following a 1-1 draw, reports Xinhua.
"The comments by Hope Solo after the match against Sweden during the 2016 Olympics were unacceptable and do not meet the standard of conduct we require from our National Team players," US Soccer president Sunil Gulati said in a statement on Wednesday.
"Beyond the athletic arena, and beyond the results, the Olympics celebrate and represent the ideals of fair play and respect. We expect all of our representatives to honour those principles, with no exceptions."
The defeat stopped US women's football team from the final four for the first time in Games history, as they have won four golds and a silver since women's football was introduced to the Olympic programme in 1996.