Manchester United boss Jose Mourinho took part in a hilarious bad joke challenge with pro-Liverpool comedian John Bishop.
Hours after locking heads with Liverpool coach Jugen Klopp at Anfield where Manchester United played out a frustrating stalemate with Liverpool, Jose Mourinho decided to take part in a funny joke challengw where went head-to-head against another Liverpool supporting comedian Bishop.
The Channel 4 video is a sequence from the Stand Up To Cancer show which will be aired in full on Friday from 7pm.
The video shows Jose Mourinho trying to keep a poker face while hearing to really funny jokes and Bishop tried to do the same when the United boss narrated a series of hilarious one liners.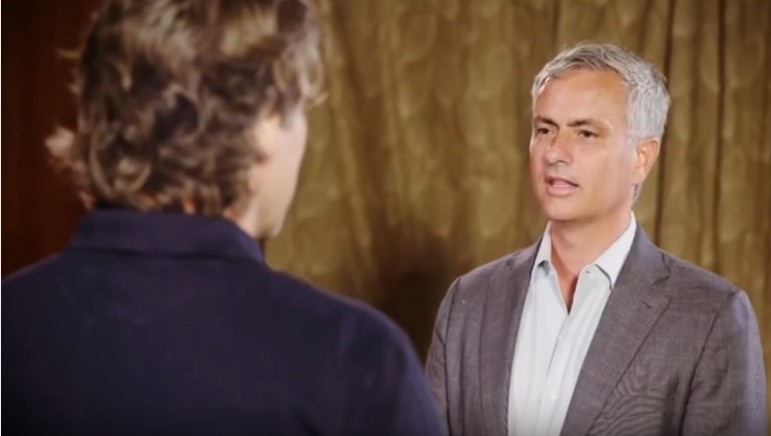 The duo managed to hold on to their smirks but at the end it was Mourinho who gave up while asking: "What do you call a sheep with no legs?"