Manchester United are 13 points behind current league leaders Chelsea but Red Devils boss Jose Mourinho insisted that his goal is to clinch the title for the club stating that his side is still in the title race.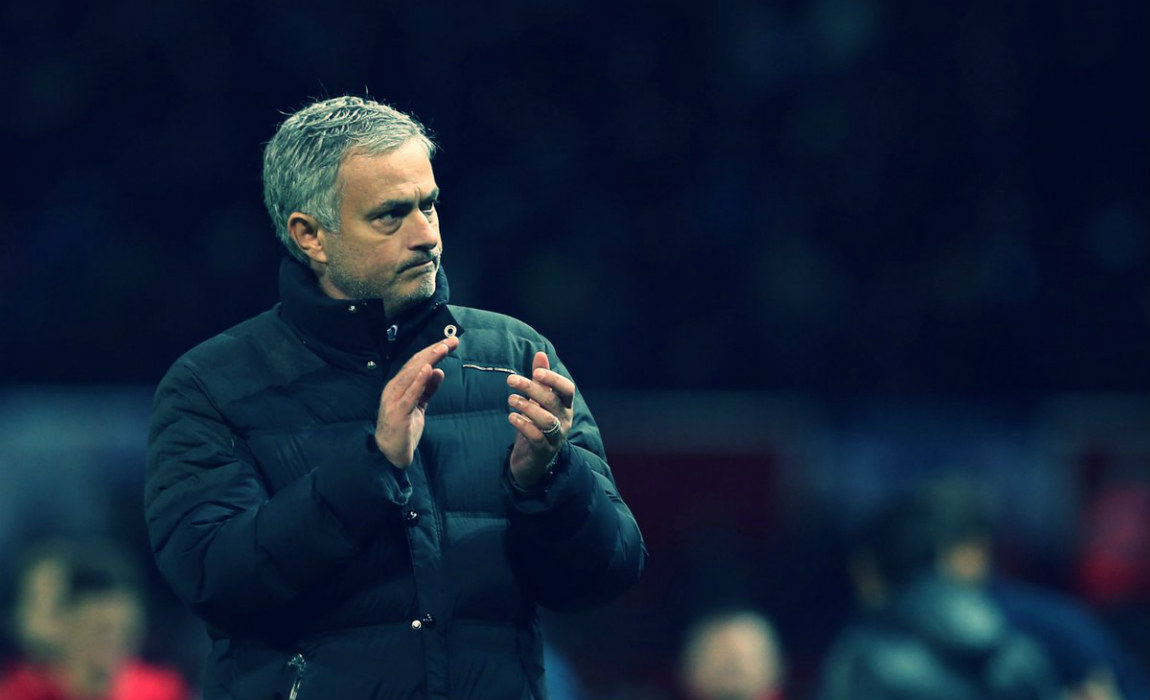 After taking charge at Manchester United this summer Mourinho secured the services of Henrikh Mkhitaryan, Zlatan Ibrahimovic, Eric Bailly, and Paul Pogba to revamp the squad and he believed that Manchester United would challenge for the title this season.
Mourinho made a good start after Manchester United earned three consecutive wins in their first three league fixtures and emerged as one of the title favourites this season. However, since then things became worse for the Red Devils as they managed to clinch only four wins out of their last 13 games – with 3 losses and 6 draws.
But Mourinho have now things under control as they are currently on a  10-match undefeated run and are sixth on the Premier League table after a 2-1 win over Crystal Palace on Wednesday.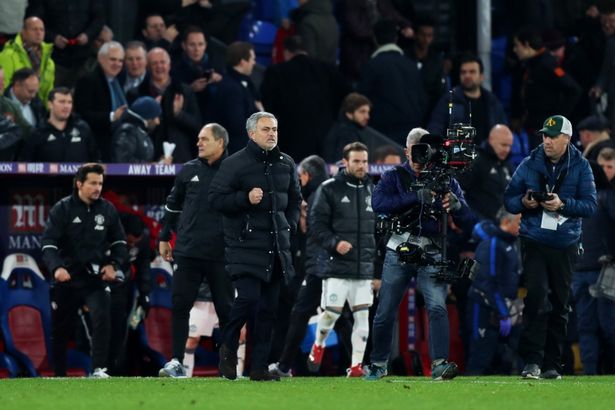 Ahead of Man Utd's clash with Crystal Palace Mourinho had said that even though there is a big gap between Chelsea and his team, the club's aim is to lift the Premier League title this time around.
Mourinho said: "The aim is to be champions, that's the destination. This season the distance is a considerable distance. Even if you have a good run of results, you are always depending upon what the others are doing. We are going to try, we are still in the fight."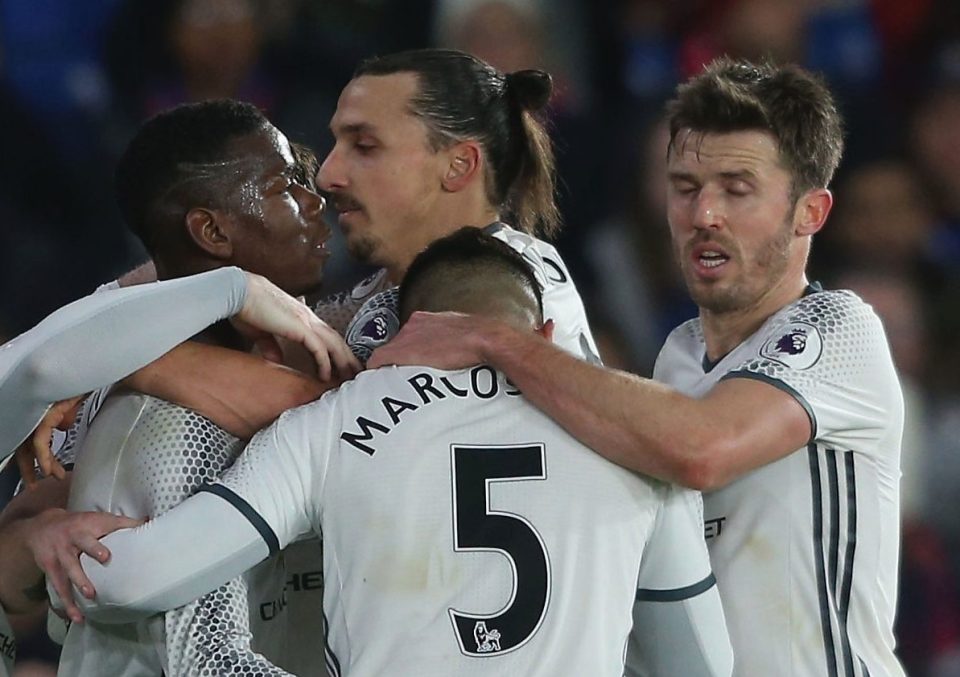 And after Manchester United's 2-1 win over Crystal Palace on Wednesday, all thanks to a brilliant late goal from Zlatan Ibrahimovic, Mourinho has stuck to his belief that they are still in the title race.
Mourinho accentuated that if his side hadn't drawn against Burnley, Stoke City, West Ham United, Arsenal, and Everton – five matches that the Portuguese insisted that his side should have been won, they would have remained "close to the top of the league."
It is quite evident that they are miles away from the top spot but Mourinho heaped praise on his players after Man Utd's win over Crystal Palalce. The Portuguese manager insisted that his players have proved a point and they deserved the hard fought victory Selhurst Park.
Mourinho said: "I think the players they deserve that. That is what you have to do. Even if this game finished 1-1, I would have the same feeling, it is difficult. The players they reached some limits, they were tired, there were some injuries, Zlatan told me he was tired but they gave everything they could. The boys they did phenomenal against a difficult team."
"The boys deserved the late happiness. Two victories means six draws. The reality is that I focus on performances, they have been very good for a long time. The players deserve this happiness, home and away. We are looking at teams that desperately need points to get out of relegation."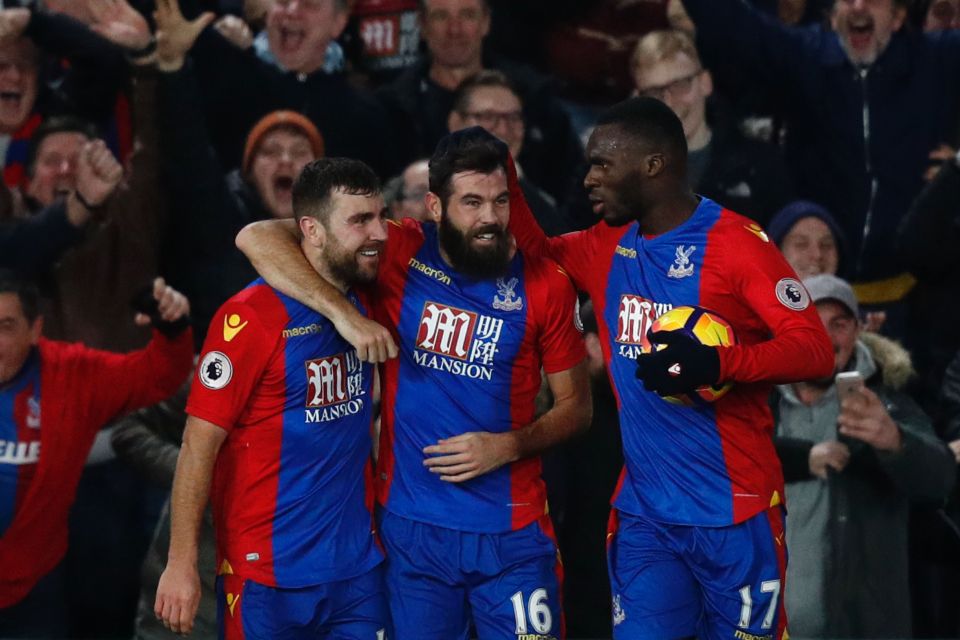 At a certain point of time it seemed that Man Utd would fail to clinch a well deserving victory on Wednesday after James McArthur fired in the 66th minute equaliser for Crystal Palace to cancel out Pogba's opener for Manchester United in the first half.
Man United looked confident and pushed more men forward as they were desperate to clinch the winning goal in the last 25 minutes of the game. Mourinho's side were unlucky as they were not awarded a penalty after Joe Ledley clearly handed the ball inside the box as Rojo tried to clear the danger. Minutes later Juan Mata found the net, but only to find the goal ruled out for offside.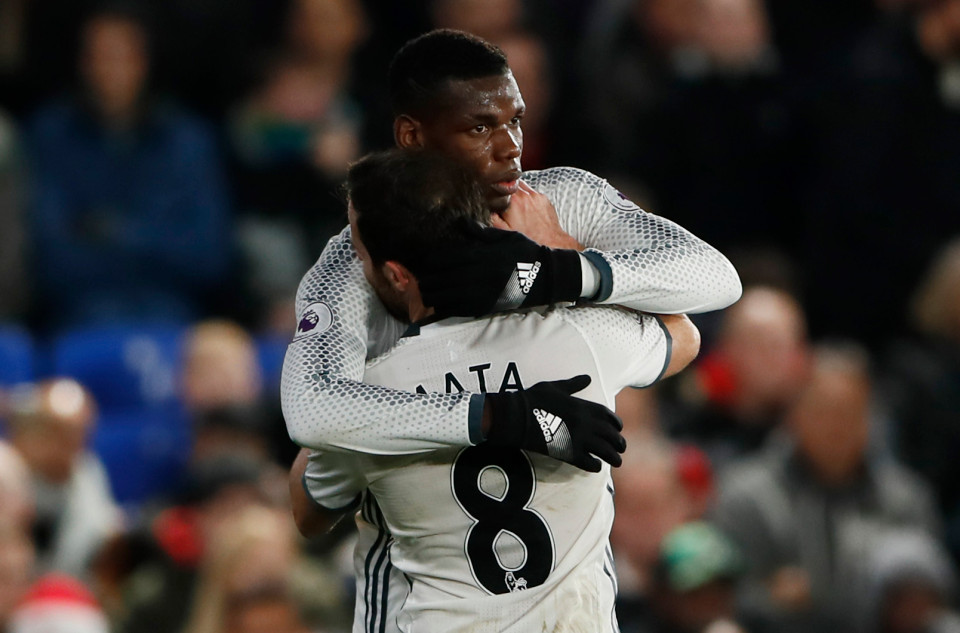 Crystal Palace will also feel deprived as Ibrahimovic's assist for Pogba's goal appeared to come off his arm, while the French midfielder was just offside. Macos Rojo also escaped a red card after launching a two footed taclkle.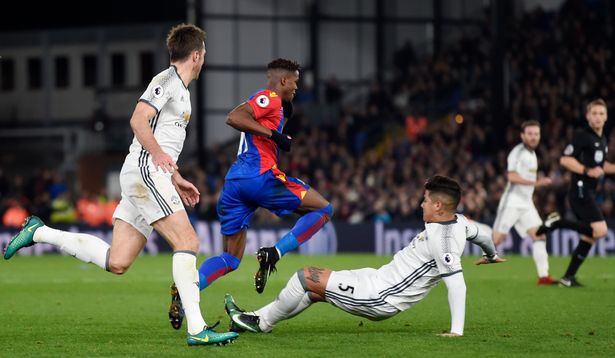 However, in a post-match press conference Mourinho defended Rojo, stating: "He is playing phenomenal. He's playing really well," the Portuguese said.
"He's a clean player, he's aggressive in his nature, Argentinean, he's emotional, but very clean.
"I didn't comment on David Luiz on Marouane Fellaini, I didn't comment (Danny) Rose on (Henrikh) Mkhitaryan, I'm not going to comment on this one."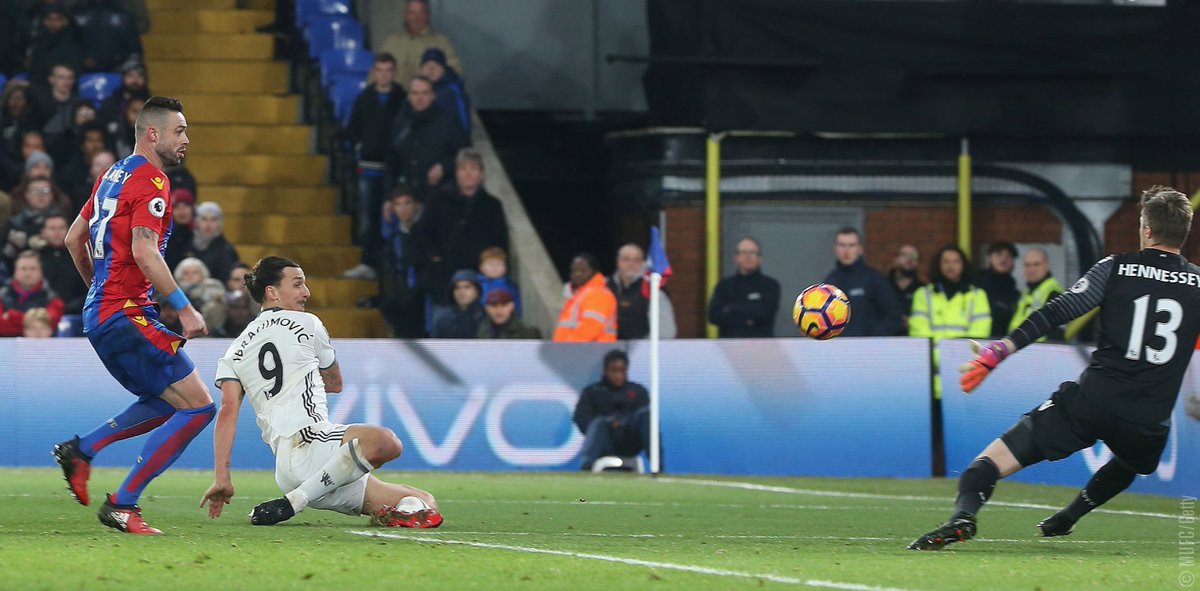 And it was Zlatan Ibrahimovic who came to Man Utd's rescue as he clinched the winner with a sensational finish from a Pogba assist during the fag end of the game.
Praising his players, Mourinho said: "Two big wins. Two victories mean six draws, if in five matches you win two and lose three that's better than five draws."
"The reality is I forget my draws and focus on performances. The performances have been very good for a long time. The players deserve this happiness."
"First half we were in control, we had no problems. In the second half, after their goal, no more control, let's go for it, with quality, with passion, with risk, and the players deserved it.
"Even if this game finished 1-1 I'd have the same feeling towards my players. It's difficult. We played against Tottenham two days ago, we had to run a lot, a big game, difficult, today we saw some of the boys really tired.
"The boys they did phenomenal against a very difficult opponent, who had 24 hours more than us to rest, it means a lot, and before Tottenham we had the game in Ukraine. So I think the boys deserve this.