Arsene Wenger protests have become a global phenomenon with the #WengerOut banner's becoming the 'thing'.
'Wenger Out' has been the go to thing for Arsenal fans in the recent years as the Gunners struggle to win the Premier League crown.
Arsenal are on-course for their worst league finish in over two decades – and this has led to the campaign spread to uncharted territories.
The 'Wenger Out' message is popping up at the least expected places – here are the 11 weirdest places where the 'WEXIT' banners have reached.
1. The Pope's Easter Address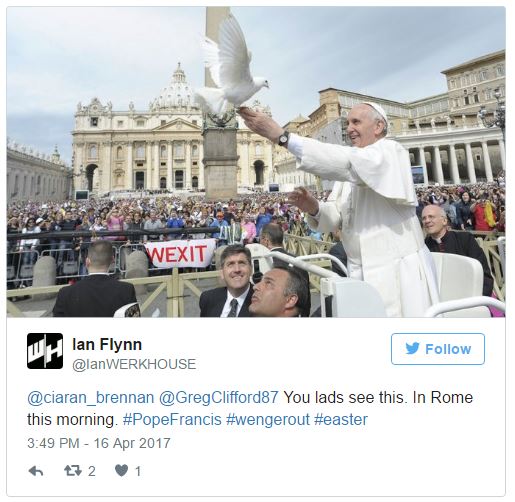 2. A Coldplay Gig In Thailand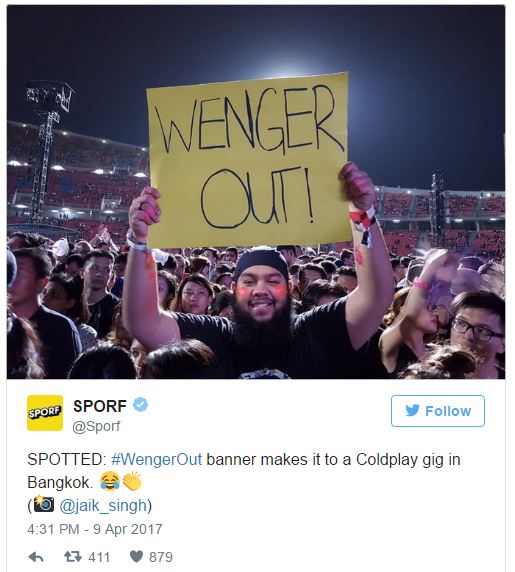 3. Someone's Wedding Photos
4. A Baseball Game In Baltimore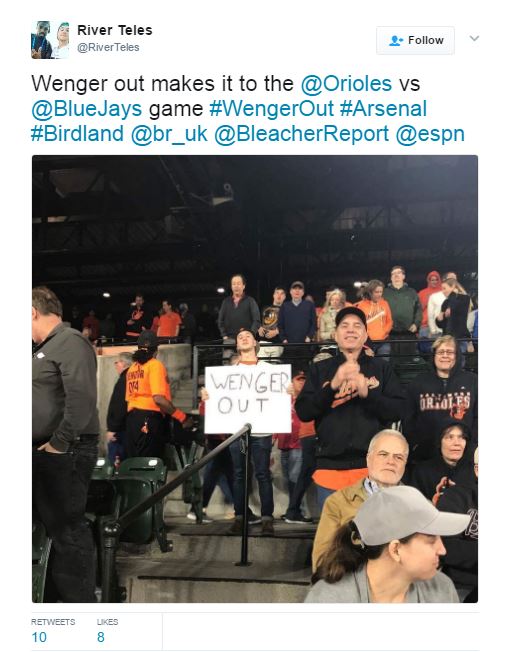 5. New York's Time Square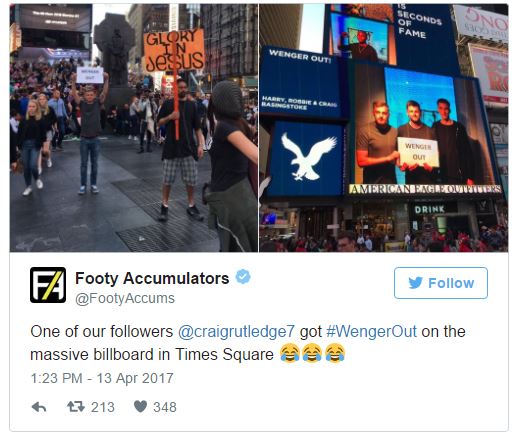 6. A Gig In Kenya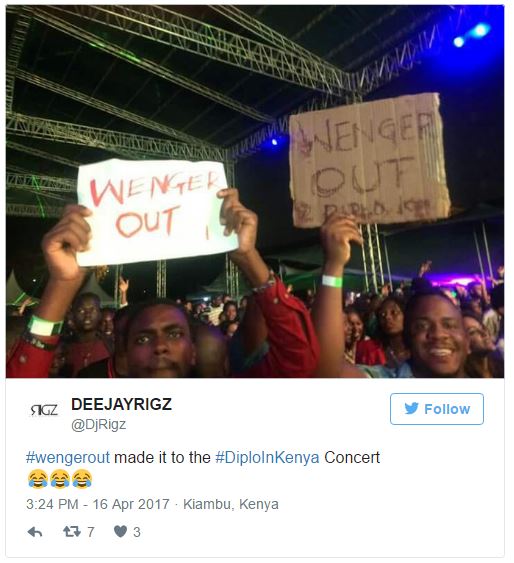 7. A Match In Ethiopia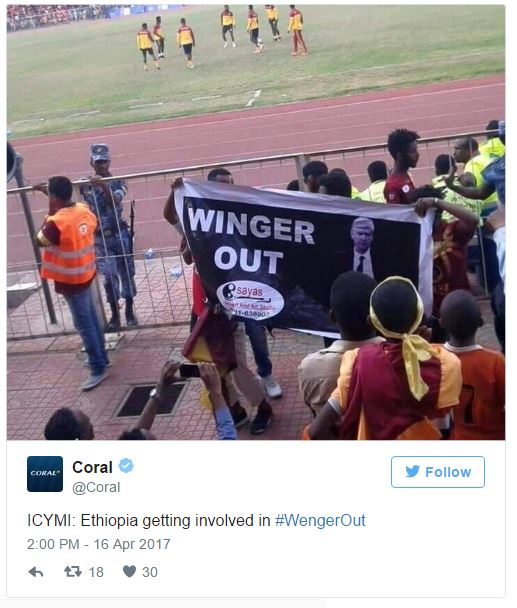 8. A Random Game In Cincinnati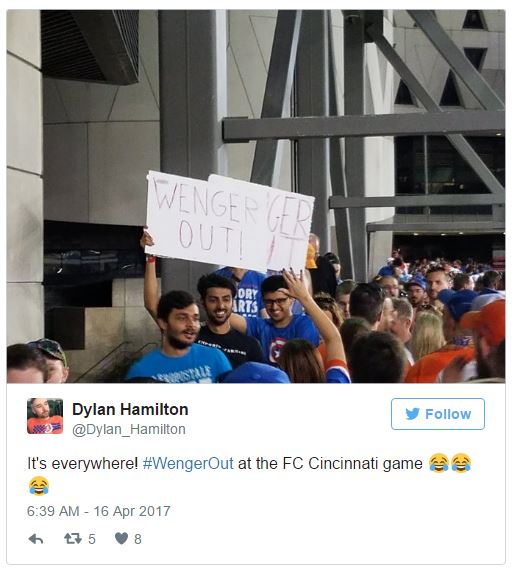 9. A Sri Lankan Cricket Match…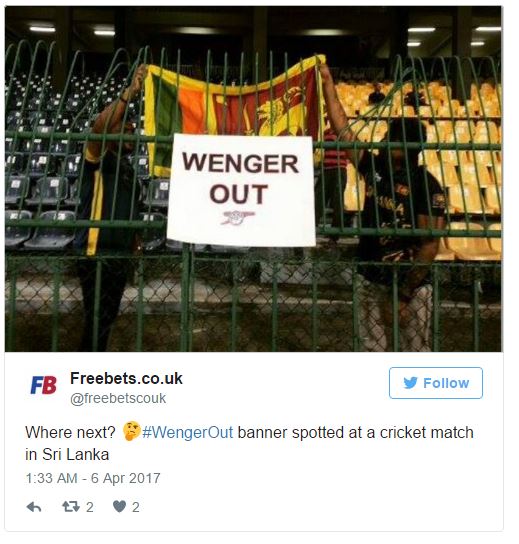 10. An Indian Premier League Cricket Match
11. The Infamous Pepsi Commercial