One of the relatively unheralded stories of this season in the Premier League has been the quiet resurgence of West Ham United.
West Ham have enjoyed a fine start to the season despite their tough schedule, and have looked completely transformed from the side which narrowly avoided relegation last season.
And after a rather chaotic start to 2020/21, which saw them lose their opening two games of the campaign, the Hammers have since lost only 3 Premier League games against Liverpool, Manchester United and Chelsea. That defeat against Chelsea at Stamford Bridge was their last in all competitions and are currently on a 6 game unbeaten run in the league, with David Moyes's men sitting 5th, 2 points behind fourth placed Liverpool, who also happen to be their next opponent.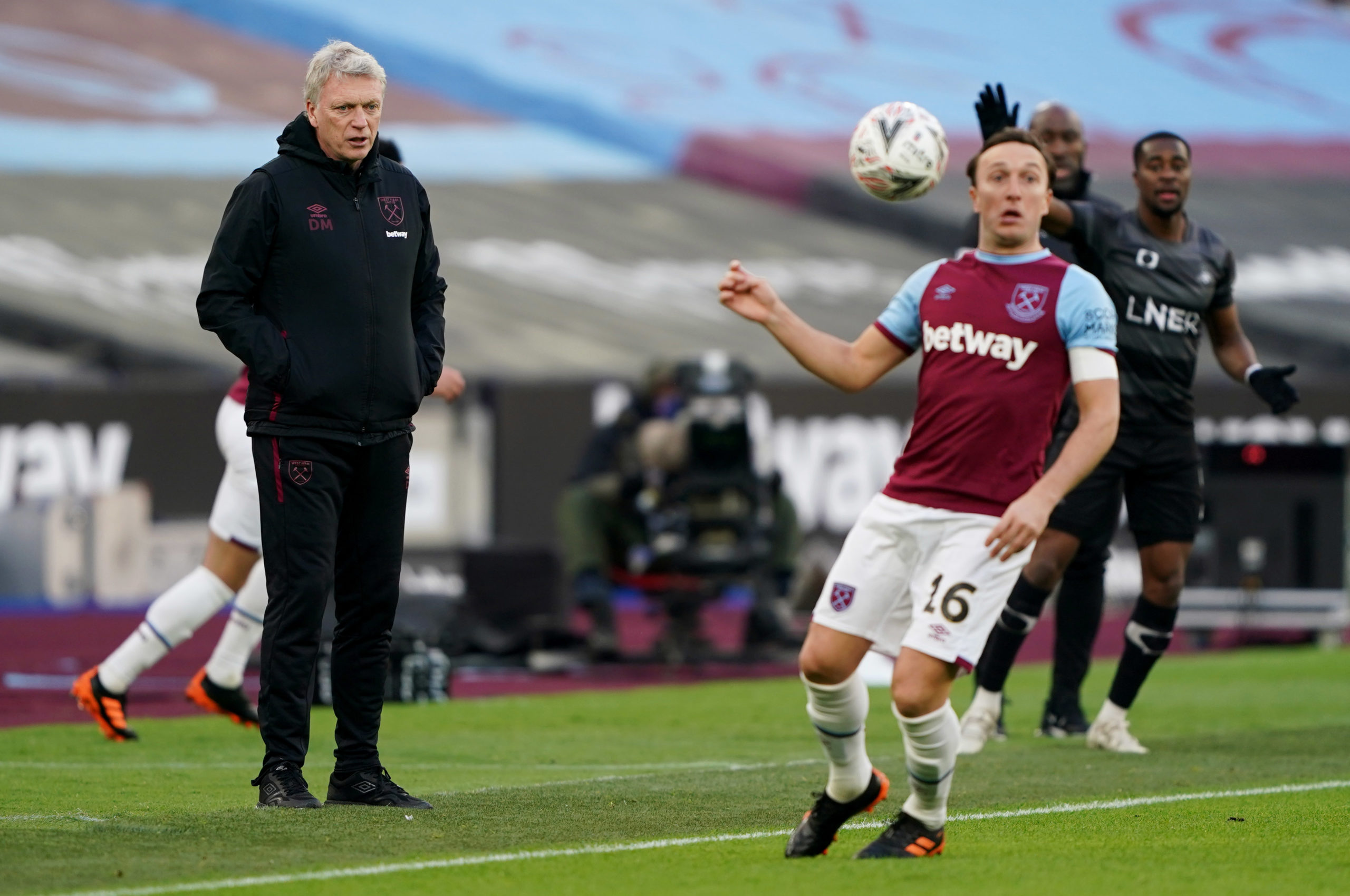 Moyes had been brought back at West Ham, for his second spell at the club, in December 2019 following Manuel Pellegrini's dismissal, with a remit to keep the club in the Premier League.
After 5 years and 4 bosses at West Ham, the foundations being laid with David Moyes at the helm have finally got the fans on board.
Last season David Moyes avoided relegation with very little, and now, with over a year in charge, he has managed to stamp his identity on the side, having made the Hammers tough to beat but also clinical on the counter-attack, and has also made a number of players much better.
So what are the improvements and changes that David Moyes has made this season, which have allowed West Ham to climb up the table?
Lockdown Break
West Ham boss David Moyes credits the lengthy lockdown period as the key factor in the Hammers' resurgence.
Speaking to Sky Sports, Moyes believes the three-month hiatus earlier this year was crucial in West Ham's upturn in form: "I think since lockdown we've improved greatly.
"The period of lockdown, I could nearly have called that a long pre-season. When we got players back obviously it all started in ones and twos but it gave me the chance to be closer to the players and it gave me a chance to try to build the team spirit, which I thought needed help with as well.
"I think since then, we've grown. We've scored an awful lot of goals and I think we started well again this year. We had a poor defensive record last year, and we worked hard to try to find a way of eradicating it or certainly making it better, and at this present in time we're doing a bit better in that department as well," he added.
Waking up after going six unbeaten like… pic.twitter.com/lKunjKrek3

— West Ham United (@WestHam) January 20, 2021
It isn't just the playing staff rising to the challenges of the past 12 months. Regular zoom meetings during lockdown were led by vice-chair Karren Brady and involved both staff and players to strengthen bonds.
"You want a good feelgood factor about the place," defender Aaron Creswell said in an interview. "It brought everyone together. We'd be on there on a Saturday and Sunday.
"It was so good because we were all locked in and no one had really seen each other. So to get that togetherness back was nice.
"Especially because over the last year it has been the whole club, from the board to the groundsman, the chefs, the physio, the kitman; everyone has played a part in getting us to a really good place. It's just a shame the fans are not in the stadium to share it with us."
Player-Manager Trust
West Ham players are backing David Moyes to be handed a contract extension following the club's resurgence since lockdown.
But the club's owners may delay opening talks with the former Manchester United boss until they are fully convinced the club will not be dragged into the relegation fight despite their positive start.
Moyes' contract expires at the end of the season – but there is a sense among key members of the Hammers squad that the Scot deserves a longer deal having kept the club up last season and the promising opening to the current campaign.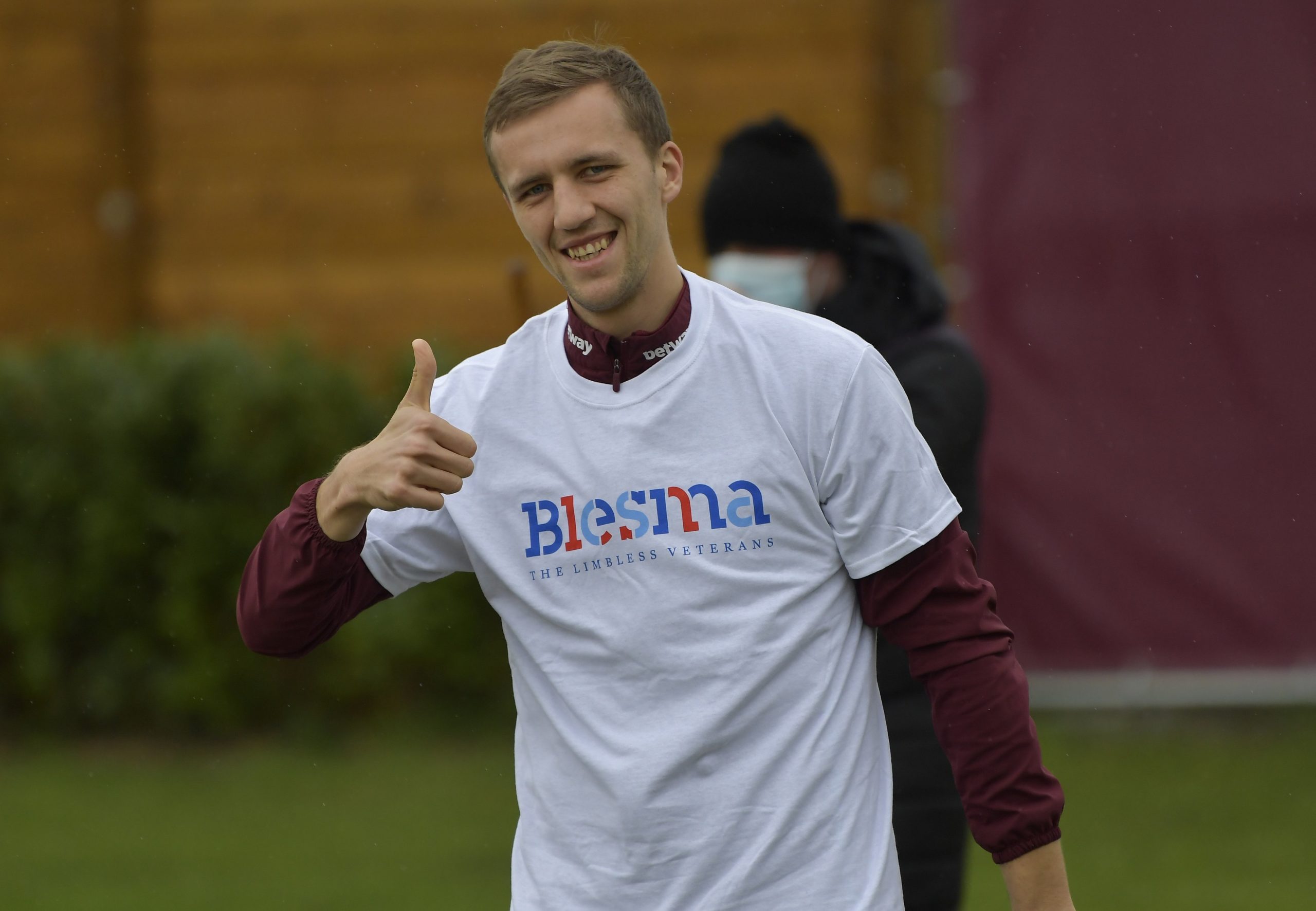 A number of the club's most influential players have bought into Moyes' approach and feel the 57-year-old should be rewarded so he can implement a longer-term strategy at the London Stadium.
Moyes is understood to be happy at West Ham but is also likely to seek assurances over the direction that club is headed before committing himself to a new deal.
The relationship between Moyes and the board is said to be very good which has helped nurture a more positive atmosphere since his arrival in December 2019.
Revitalisation of Players
Fabian Balbuena's quiet resurgence sums up David Moyes' impact at West Ham. The Hammers defender had been excellent in recent weeks, helping to keep 7 clean sheets so far this season.
2019/20 was a bit different for the defender, who struggled with a severe loss of form and confidence and having very little time off in the summer as he represented his country at the Copa America.
Balbuena still went on to make 21 appearances in 2019/20, benefitting from an injury to Angelo Ogbonna, but he started only three games under David Moyes after the Scot returned to the club when Pellegrini was ditched in December 2019.
Having been an unused substitute for the first two games of the delayed 2020/21 campaign, it looked like more of the same for Balbuena. However, Diop's positive test for coronavirus in September handed the 29-year-old a second chance.
He had lost his way a little last season but the faith of David Moyes has seen the centre half rise back up to the top of his game.
Moyes was considering selling Balbuena in the summer to raise funds and it is quite the resurgence from the player.
Balbuena's resilience is typical of what Moyes has instilled in this West Ham team.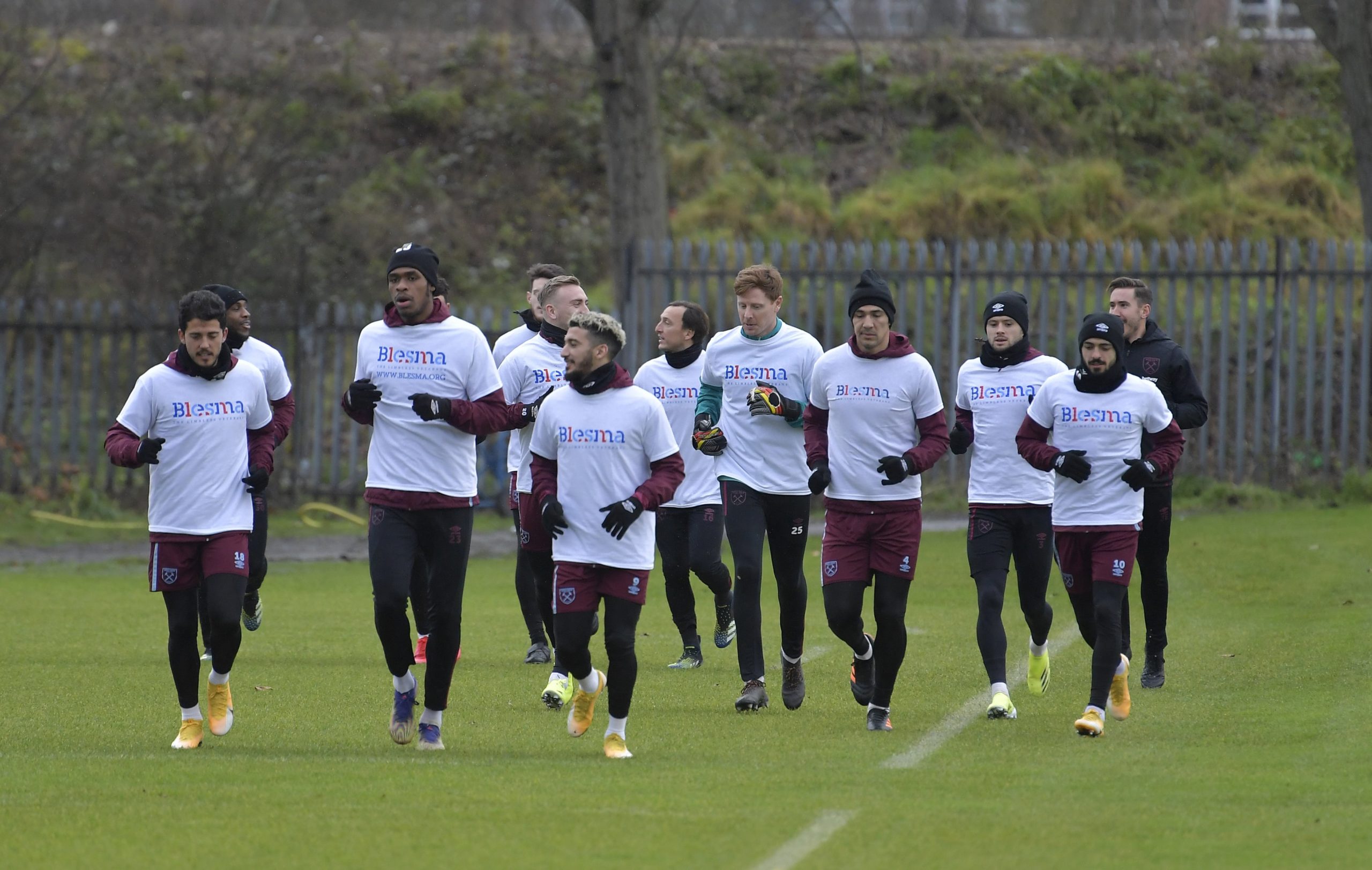 West Ham defender Aaron Creswell also discussed the resurgence of himself and the Hammers under David Moyes.
"In terms of the longevity and the future, the way that the club's changed for me has been the most important thing over the past year," said the 31-year-old left-back.
"Put that together with the form on the pitch and that's what every club wants. If you are taking the club forward then winning comes hand in hand."
Aaron Cresswell is the second-longest serving member of the squad currently playing, behind captain Mark Noble.
Cresswell now sees more leaders when he looks around the London Stadium dressing room than there ever were in that team.
"This time the goals are evening out across the pitch," he said. "Obviously you've got Tomas Soucek who has seven or eight in the Premier League.
"It's also the team ethic, the work rate and the togetherness we've got.
Old Trafford it is.#EmiratesFACup pic.twitter.com/HO3c457TzX

— West Ham United (@WestHam) January 24, 2021
"It's not the way it was with Payet in 2016. He was arguably one of the best players in the League that year. Now it's the whole team pulling their weight in it in the same way.
"The manager won't let anyone get complacent, even if we were first in the league, he wouldn't slack. He wouldn't let off training. If anything, he'd make it harder.
"If you get comfortable with what you've got, it'll soon soon change. Before you know it, with this Premier League season you lose two or three games and all of a sudden, you've dropped five places, with the league being so tight this year."
Transfer Business
West Ham had become something of a benchmark for wasteful transfer spending over the last few years.
There have been a large number of players who have been brought in for significant fees, or loan deals and free signings on high wages, who have flattered to decieve and have not delivered anywhere near expectations.
Haller is the most recent example of this, having been West Ham's record signing, but now being sold at a considerable loss to Ajax.
However, under Moyes, this seems to have changed. It is undeniable that player identification has improved tremendously under his watch, with the Hammers going for players who fit the way Moyes wants to play, and therefore have been successful.
Last January, the club brought in Bowen from Hull City, while Souček also joined in an initial loan deal from Slavia Prague. Both these arrivals have been transformative, with the Czech international's deal being made permanent this summer.
Bowen has notched 6 goals and 7 assists so far in his West Ham career while Souček has scored 10 goals, including 7 this season.
The club also brought in Coufal at right-back in the summer , where he has excelled, while also nabbing another highly-rated Championship prospect in Benrahma, in an initial loan deal, whose signing has since been made permanent.
Big Craig Dawson with the denial ⛔️ pic.twitter.com/2FOsLV26PV

— West Ham United (@WestHam) January 28, 2021
Even Craig Dawson, who arrived on loan from Watford, has now begun to have an impact at the back after initially struggling to get into the side. This has been a major difference-maker for West Ham, given their struggle in the transfer market over the last few years, and Moyes and his team must be credited with getting their player identification spot on so far.
Speaking in a recent interview, defender Creswell said, "Recruitment has been impressive too, not just from the outside looking in."
"No disrespect to any of the other lads over the years," said Cresswell. "But in Vladimir Coufal, Soucek and Jarrod Bowen, I don't think you could have picked three better players to come in and do the job they've done.
"Their work ethic is through the roof. They are humble and that's what you need to be a good team. For them it couldn't have gone any better."
Stats Don't Lie
So, where exactly have West Ham done well this season?
The team have been largely average in terms of goals scored and conceded, as well as expected goals, having scored 24 goals against an xG total of 26.46, while having conceded 21 goals against an xGA total of 23.35.
Thus, we can clearly see that the Hammers are outperforming in both defence and attack, which is good.
Their improvement at both ends of the pitch can also be seen from the following numbers. West Ham are averaging 10.15 shots/90 and are letting opponents take 9.22 shots/90 so far this season, which is the 6th-lowest in the division.
Nevertheless, it is extremely encouraging that the team have been able to restrict their opponents to taking much fewer shots this season, and is a reflection of their excellent defensive organization under Moyes.
Air Soucek 💪

No one has won more aerial battles in the @premierleague this season 👏#WHUWBA @PRSolicitors pic.twitter.com/HzmyWMS2Qa

— West Ham United (@WestHam) January 19, 2021
These stats and numbers paint a picture of a side that has tightened up defensively, and is also more clinical in attack. Moyes' system has worked for the majority of the season, and even though he has been forced to make a change now due to injuries, the basic approach remains the same.
Another area where West Ham have improved immensely is at attacking set-pieces. The Hammers have scored 10 from set-pieces already this season and has been another factor where Moyes has managed to improve West Ham's attacking threat this season.
Never-dying Hunger for Success
West Ham may have surprised many with their strong showing in the Premier League this season but manager David Moyes warned they have yet to realise their full potential.
Moyes has been in the game long enough to know that dreams may not be yet realised. When he returned for a second spell in December 2019 they were just a point above the relegation zone.
Their next challenge is hosting out-of-sorts champions Liverpool on Sunday.
"We are getting better and we are an improved team, but I think we are not scratching the surface yet," said Moyes.
"I think we have so much more we can give.
"Part of a manager's job is to raise expectations at your football club but I will not try and be stupid because West Ham have done it too often and maybe got it wrong.
"I am going to be a bit more steady and sensible if I can."
"Let's keep them going, because I'm not getting tired of winning, that's for sure! I hope that it's giving the supporters something to get excited about and they see hopefully we're here to stay and we're not going to go away."

🗣 The boss had his say following last night's win!

— West Ham United (@WestHam) January 27, 2021
The 57-year-old Scot wants the Hammers to maintain their challenge on a regular basis and that this run is not just a fleeting experience.
"I am ambitious, I want to manage teams at the top of the league and be competing in the competitions if I can," he said.
"And the players are giving me every hope, they're doing a great job and they have been exceptional in the way they have played and they want more — I can sense it in the dressing room."
Their fightback from 3-0 down in the last ten minutes at Tottenham was a testament to their new-found steel.
West Ham have reeled off six wins in a row at the start of a calendar year for the first time in their history. The club sit fifth, above Spurs, Chelsea and Arsenal with nowhere near the resources; as we pass the half-way stage of the season.
"I am ambitious, I want to manage teams at the top of the league and be competing in the competitions if I can,"
David Moyes has made West Ham awkward customers once again. They are difficult to beat, offer a threat from set-pieces, and can be devastating on the counter-attack.
West Ham's resurgence this season has gone a long way towards rehabilitating Moyes' reputation in England, and it will be very interesting to see where they end up in the table.
One thing is for sure though that the Hammers will not be involved in a relegation battle this season, and that alone marks progress for the club.