If you see Gareth Ainsworth walking down the street and wonder what he does for a living, a middle-aged football coach would be your last guess. By day, Gareth Ainsworth is the head coach of the Championship club Wycombe Wanderers but by night he is a hunky rockstar.
Gareth Ainsworth at Wycombe Wanderers has overachieved at every point. He has received praise from mavericks of the game, like Jose Mourinho, for his miracles at Wycombe. He took Wycombe to a historic place in the Championship for a season. He is still fighting in League One against bigger and richer clubs, finishing in the upper echelons.
Here are 10 things you don't know about 'Mr. Rock n Roll'.
1) Fondly called "The Wild Thing"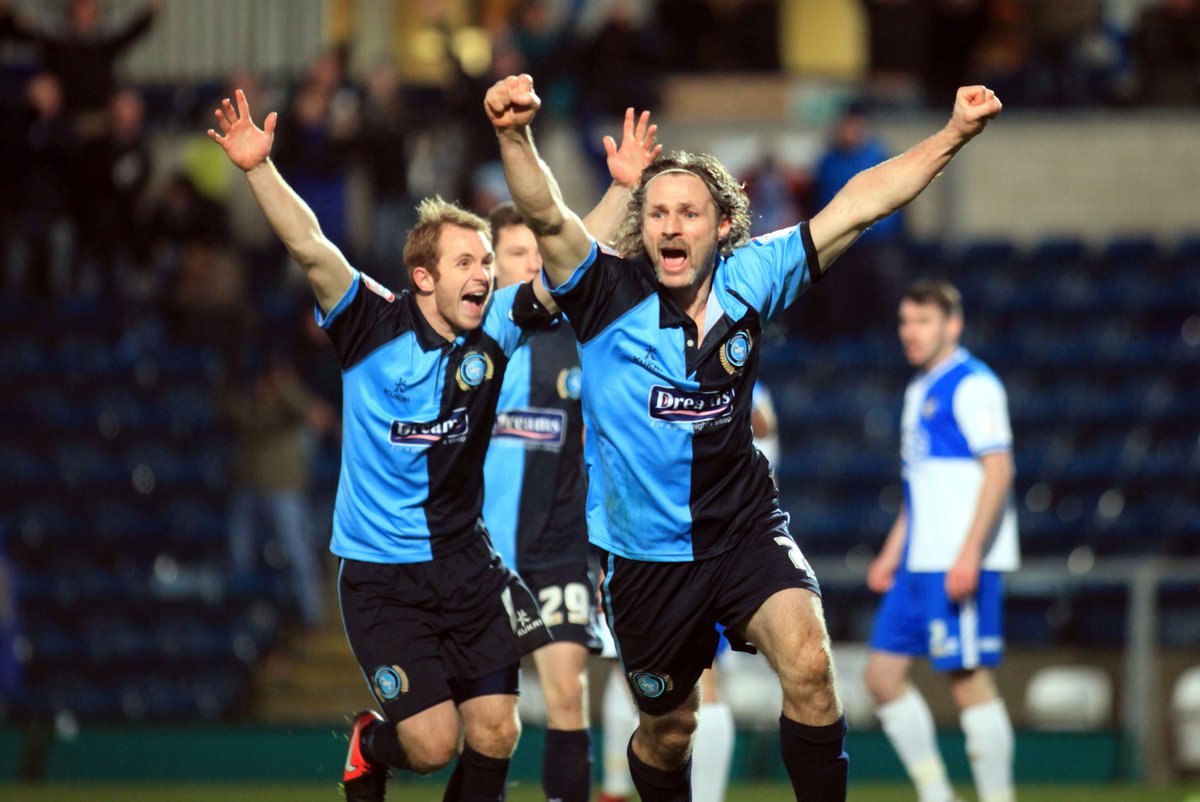 In his early days as a player in AFC Wimbledon, his fellow teammate Kenny Cunningham gave him the name 'Wild Thing' after the song by 'The Troggs' due to his long hair, explosive attitude both, on and off the pitch and his love for Rock Music.
The nickname is still widely used by his friends and colleagues and Gareth prides himself on it.
2) He owns a sweet ride!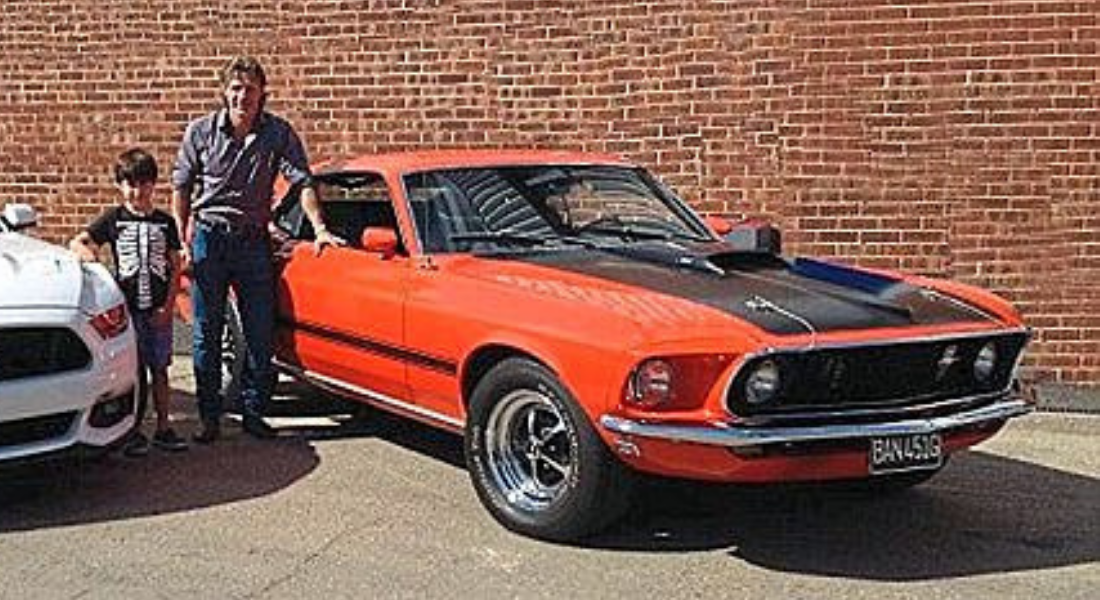 Gareth Ainsworth is a man of culture. He owns an orange revamped 69 Ford Mustang and is completely in love with it. He was introduced to the car through a teammate in 2005 when he was in QPR and he has been "hooked to it ever since".
While describing his car in an interview, he said, "Great in straight lines, very powerful engine, very quick accelerating, I don't know about putting a cross in … but that was definitely my playing career."
3) Mr Rock and Roll, literally!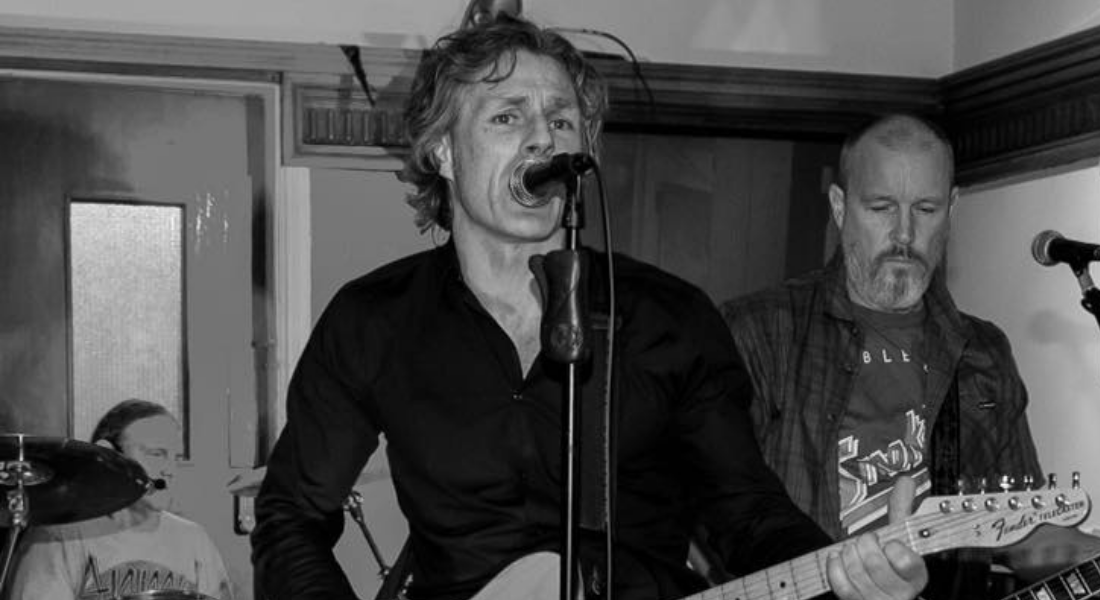 Gareth Ainsworth has been into music since he was a kid. His mother was a singer in the '60s and '70s and hence he got into it too. He was part of a number of musicals in school but he had to put it on hold in order to pursue football.
After 8 years into football, he decided to pick up music again and formed a band called 'APA' with his Wimbledon teammates. He then joined 'Dog Chewed the Handle' and then formed a band called 'Road to Eden'. Currently, he is part of 'The Cold Blooded Hearts'.
4) Gareth Ainsworth wrote Wycombe's anthem?!
A couple of years ago, Gareth Ainsworth recreated Dion's song with his band called 'The Wanderer'. The song is dedicated to the Wycombe Wanderers and is like an unofficial anthem for the club. The club's sponsor 'Cherry Red Records' themselves released this song as a single.
He has also released a Christmas jingle, collaborating with 'Wills and The Willings'.
5) Never too late for studies
The Football League's longest serving manager, Gareth Ainsworth, has today graduated from @LivUni with a LMA Diploma in Football Management pic.twitter.com/M52IlOrnF5

— LMA (@LMA_Managers) December 3, 2019
In 2019, at the age of 46, Gareth Ainsworth graduated from the University of Liverpool. He completed the Diploma in Professional Studies in Football Management which was provided by the 'League Managers Association' which is a union of all the managers in the Premier League, EFL and national team managers in English association football.
6) SECOND LONGEST-SERVING MANAGER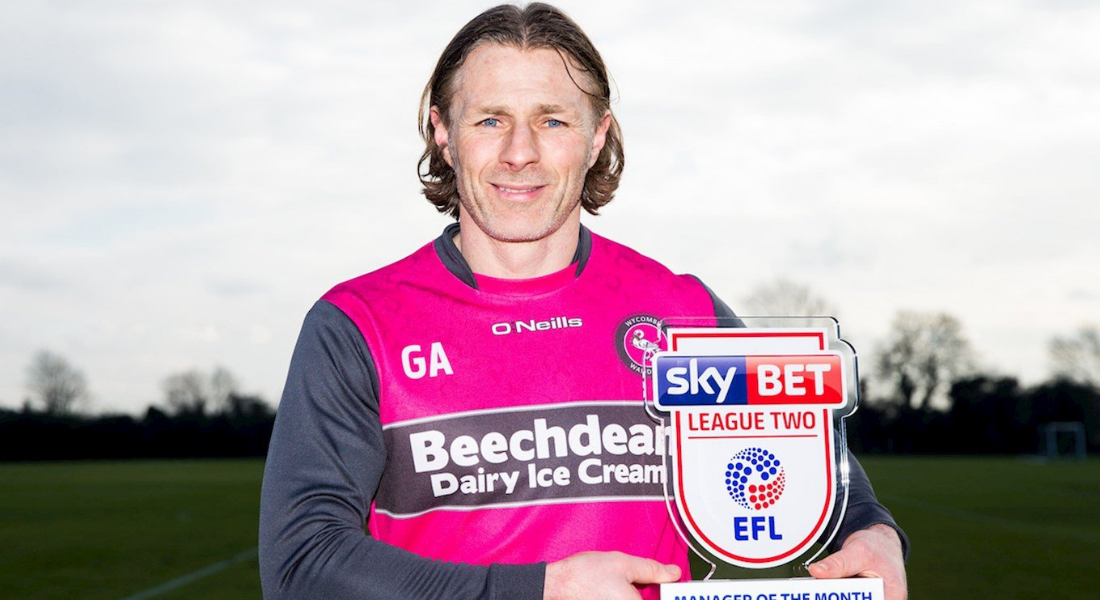 Gareth Ainsworth has been in charge of Wycombe Wanderers for a decade now, making him the second longest-serving manager in England. He became a player-manager in 2011 when Wycombe was in League 2 of the EFL. In his ten years, he achieved promotion to League 1 in his first season and were just about to get promoted to the EFL Championship in 2015 but lost in the finals on penalties.
Finally, in the 2019/20 season, Gareth Ainsworth led Wycombe Wanderers to their first Playoff win and got them a place in the Championship. In less than a decade, Wycombe wanderers achieved two promotions under Gareth Ainsworth and that too with a scarcity of resources and money.
7) Miracles without money!
Wycombe Wanders haven't paid a single transfer in Ainsworth's term. They have done a number of loan and swap deals but they haven't paid money upfront for signing a player. Wycombe Wanderers is not a wealthy club and Gareth Ainsworth has handled the club despite their financial situation really well. He has broken the stereotypes and has proved that you don't need money to build a stable and strong squad. Wycombe Wanderers are known as the 'Biggest Little Club' and all credit goes to this man.
8) A peek into his office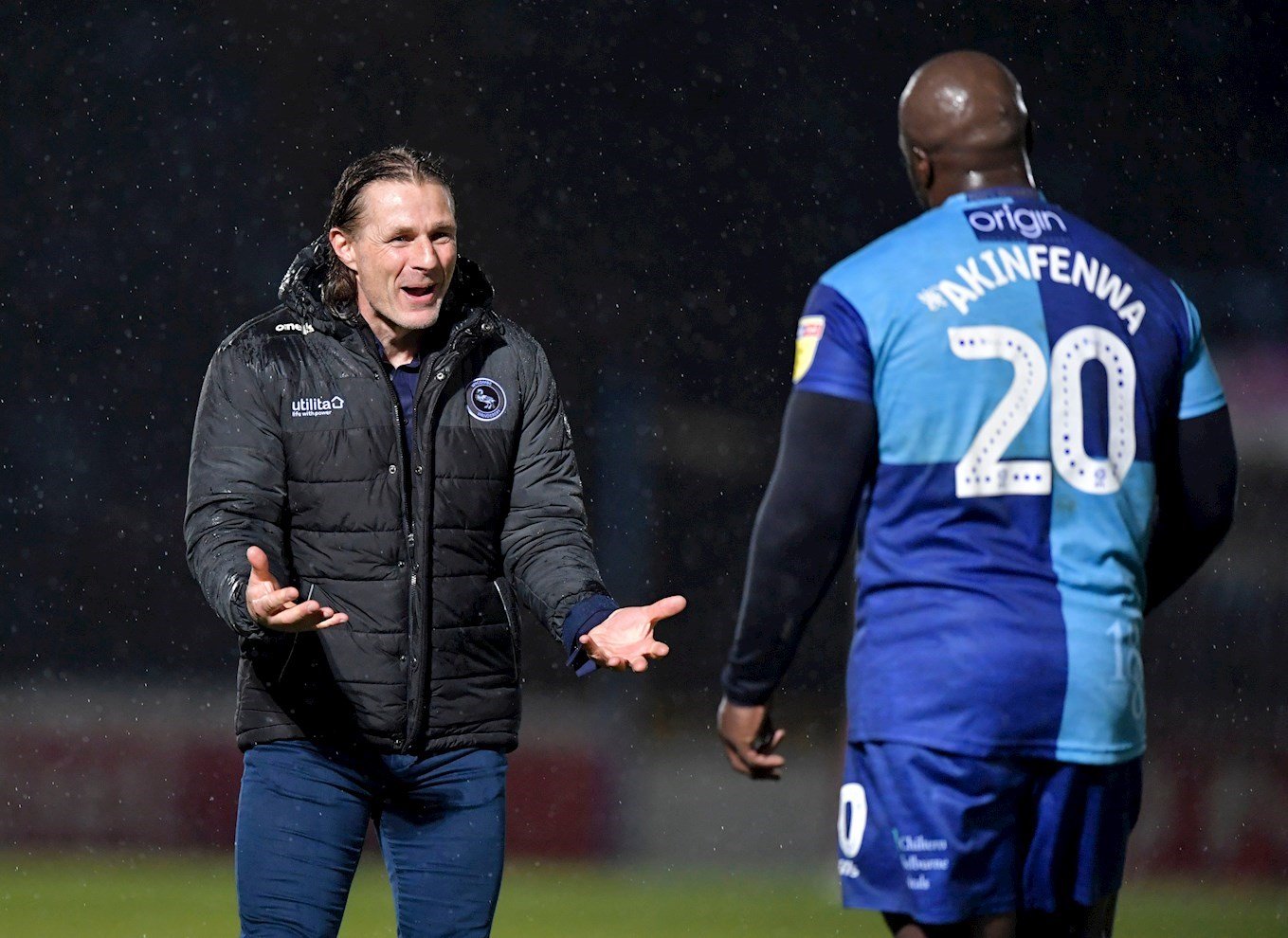 His office by the training ground consists of his Fender Guitar hung on a guitar stand and there are also FourFourTwo's 2019/20 League One predictions hung on one of the walls. At the start of the season, FourFourTwo had predicted Wycombe to be relegated out of League one and they ended up winning the whole thing! Gareth feels that the poster acts as a reminder of how far the club has come in terms of success and how have people changed their view toward the club.
9) Still an active footballer!
Wycombe Wanderers boss Gareth Ainsworth still has it! Lovely free kick for @Finch_FC1 in the Bracknell Sunday League Cup Final. #nonleague #chairboys @wwfcofficial vid: @lukeaxtonhall Link: https://t.co/iUps6sG2k0 pic.twitter.com/4oDNkttkbL

— Football in Berkshire🏡 (@fiberkshire) May 11, 2019
Even after he retired from professional football, he didn't hang his boots. He still plays Sunday League Football in Berkshire and the defenders still can't stop him from scoring. He still thinks from the point of view of a player rather than an authoritative person and hence he resonates really well with the players.
His biggest strength as a manager is not his tactics or his managerial skills, it is his ability to communicate efficiently. He has the power to motivate his players and spreads a positive vibe throughout the camp.
He feels that the greatest players are not those who have the best skill set but those who have a cool and sound mind and he tries to inculcate this amongst his players as well.
10) Those flowing curls of Gareth Ainsworth
Gareth Ainsworth's flowing curls have become stuff of legends. He has become one of the most immediately identifiable people in English football due to his trademark look. If you ask Gareth about it, the pride is clear from his words.
"So many people in football have said to me: 'Cut your hair. You'd look smarter and get a big job.'  'But that's not me. I'm going to do it my way. It takes time and patience. But more fool them if they still think: 'There's that long-haired dude on the touchline."
"There won't be any hair cutting, believe me. This is me."