Premier League clubs are often seen fighting with each-other, with deep rooted rivalries getting the better of them.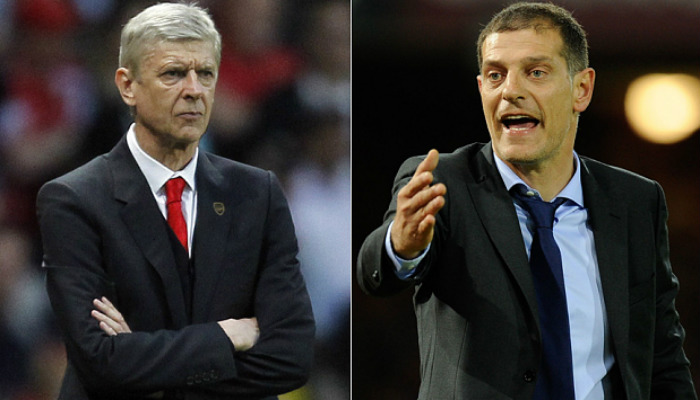 But there are times when even the fiercest of rivals enjoy a little friendly banter, as was the case when West Ham took a hilarious jibe at Arsenal, the Hammer's twitter handle posted a tweet with Slaven Bilic and Arsene Wenger's picture with the caption "Come on Arsene, you know Payet is better than Ozil."
"Come on, Arsene, you know Payet is better than Ozil…" ? pic.twitter.com/d2s9S4n9mi

— West Ham United FC (@whufc_official) August 10, 2016
Now, we all know Payet had a breakthrough season last year and the French international was one of the best players of the Euro 2016, but is he better then German superstar and Arsenal midfielder Mesut Ozil just yet?
If this tweet was not funny enough, Arsenal outclassed their London rivals as the Emirates Stadium side trolled the Hammers in style.
@whufc_official pic.twitter.com/H8c5luPCEz

— Arsenal FC (@Arsenal) August 10, 2016
A hilarious GIF of Hector Bellerin and Kieran Gibbs was just too funny.
However the debate on who is the better player is still on, tell us in the comments who do you think is better Payet or Ozil.