The author, Simon Chadwick, is Professor of Sports Enterprise, University of Salford. This article was originally published in The Conversation, an independent source of news and views from the academic and research community.
---
In Brazil, downbeat football fans are looking towards the imminent World Cup with a sense of foreboding. The last tournament, which Brazil hosted, was a national embarrassment, as they crashed-out in the semi-final against Germany. They don't want this to happen again.
Elsewhere, the mood is rather more upbeat. Egyptians, for example, want the currently injured Mohammed Salah, a newly found symbol of national unity, to put their country back on the global football map. All that most English people want is for the "Three Lions" to avoid the ignominy of yet another premature World Cup exit at the group stage.
Whatever the whims and desires of fans, teams and players who headed to Russia this summer, the goals of world football's most important off-field stakeholders provide an intriguing backdrop.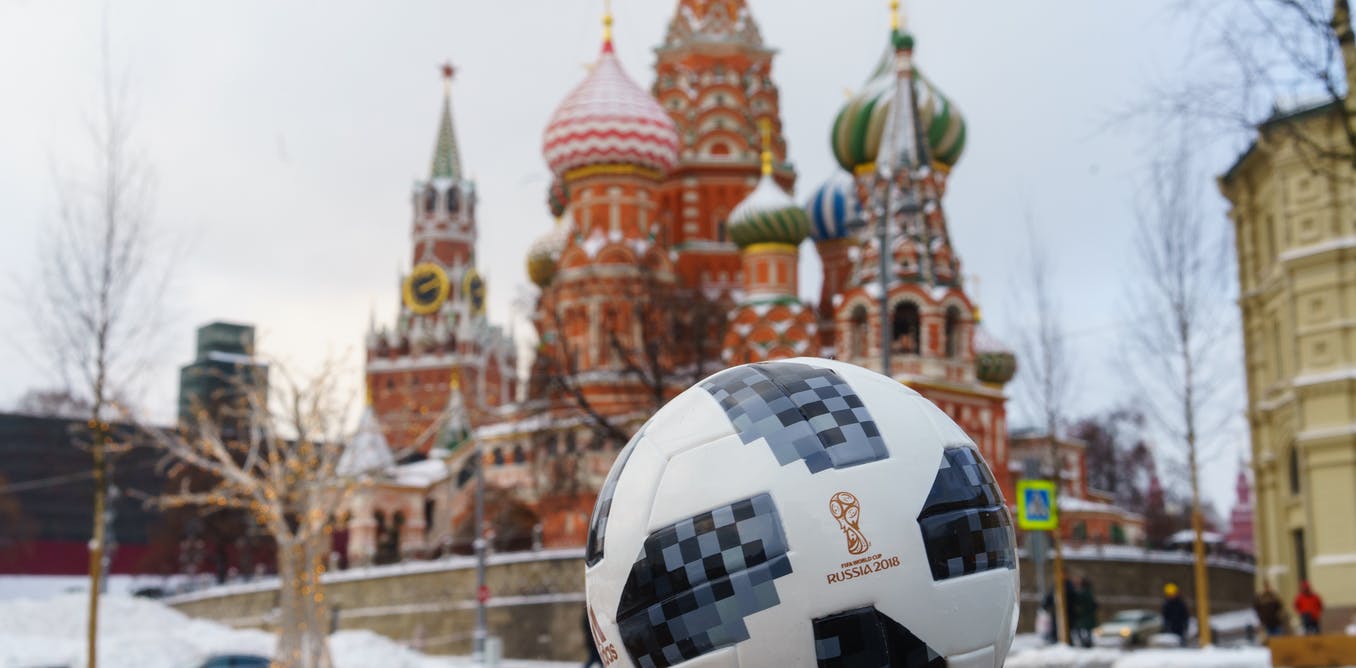 In the four years since Brazil 2014, a group of new commercial partners from China has encircled the Fédération Internationale de Football Association (FIFA). Hitherto internationally unknown brands such as smartphone maker Vivo and dairy company Mengniu will soon have their names scrolling on pitch-side LED screens in Russia.
These sponsors want to put their brands centre-stage at one of the world's biggest sporting events. Selling products is one reason for this, though bringing credibility and legitimacy to Chinese industry is another. At the same time, the Chinese state and its industrial lieutenants want to press their country's claim to host a future World Cup.
Among other commercial partners, those such as Adidas want a commercial boost from the tournament. The German sportswear company has nevertheless played down the effect the competition will have on its sales, amid widespread international criticism of Russia. Even so, it still sees an opportunity to build its brand, something that an Adidas-sponsored winner of the tournament would help achieve – Germany, Spain or Argentina would fit the bill perfectly.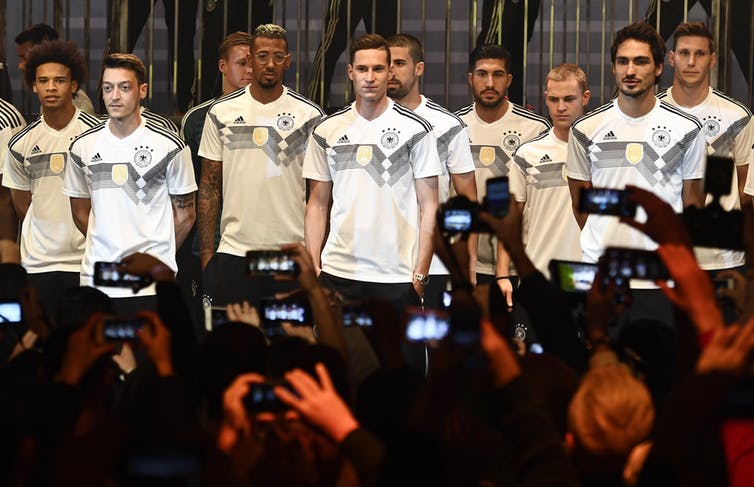 As FIFA's commercial partners carefully navigate a troubling business landscape, broadcasters face the prospect of falling off a cliff. Since 2014, the Instagram generation has rapidly shifted its content consumption from 90 minutes to 90 seconds. Indeed, recent reports from across the world claim that people are turning away from sport on television.
Russia 2018 will therefore be an acid test of just how robust football's global TV audience is, and of the inroads digital and social media have made into traditional broadcasting territory. FIFA will no doubt be watching with some trepidation, as a large proportion of the organisation's revenues have typically been drawn from broadcasting contracts. Yet this is not the only challenge facing world football's governing body.
The residue of corruption inside FIFA remains, and many in football are still suspicious of its intentions. Although Sepp Blatter has now gone, his successor as president has divided opinion. Gianni Infantino appears to be taking FIFA off in a new direction, and has sought to introduce all manner of changes from enlarging the World Cup to introducing a newly formatted Club World Cup, which would be comprised of twenty four of the world's leading clubs playing each other every four years.
Some critics see him less as a radical reformer than as someone who is perpetuating the organisation's previous failings – while others believe he has been trying to move too far too fast and is intent on imposing his own personal agenda. Indeed, Infantino's desire to secure FIFA's financial future is most clearly evident in the way he is looking eastwards in the search for funds.
As the World Cup kicks off, Infantino will also want a successful, trouble-free competition, not least because of worries about Russian hooliganism and the violence that marred Euro 2016. After all, he faces re-election as FIFA president in June 2019.
What Russia wants
The list of Russia's tournament wants is presumably lengthy. The president, Vladimir Putin, and his government will be looking to build political capital from being in the global spotlight for a month. Following a litany of deviance – ranging from park-bench poisonings to industrial-scale doping in sport and beyond – Brand Russia needs an international makeover.
The soft power effect of mega-event hosting would surely seem to be an important goal for Moscow to score as soon as the tournament's first whistle blows. However, reading the semiotics of Russia's official World Cup advertising poster actually suggests otherwise. Instead of inducing a warm international glow about the country, the poster implies a statement of nationalist muscularity aimed at a domestic audience that harks back to the Soviet Union's 1960s heyday.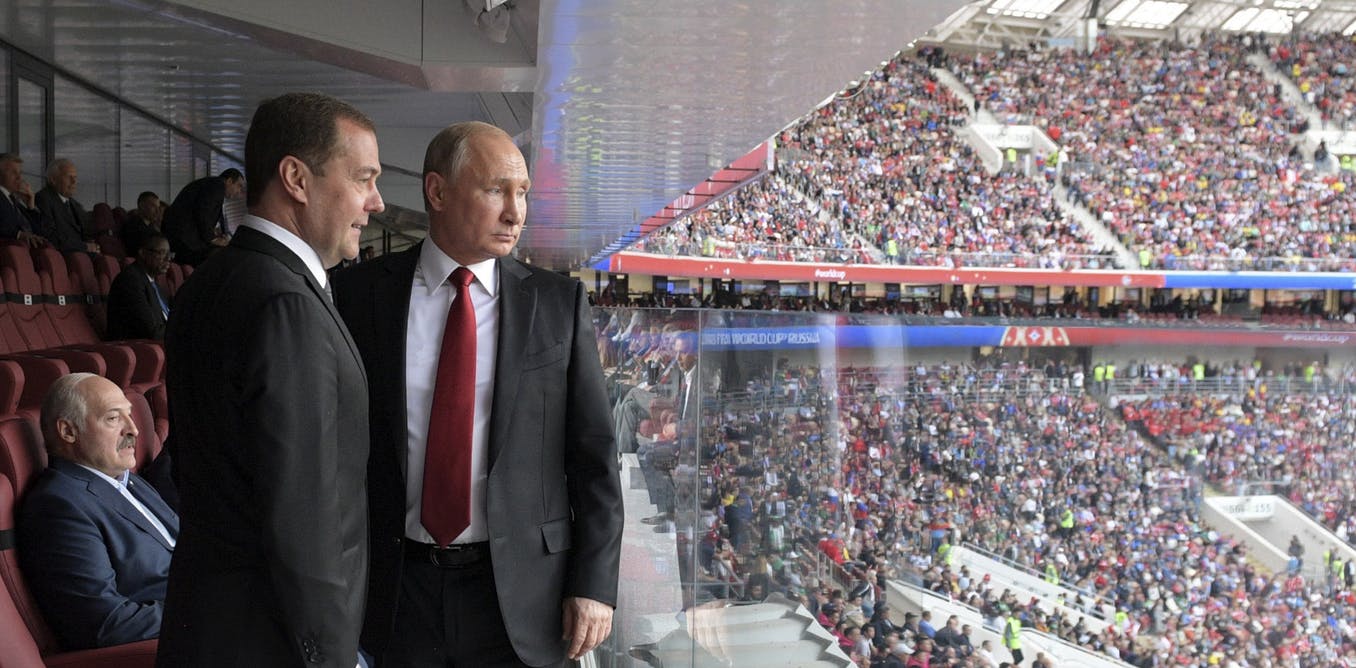 After the Sochi Winter Olympics in 2014, just a few days passed before Russia annexed Crimea. With the country variously engaged in the likes of Syria and eastern Ukraine, a similar post-World Cup incursion into an overseas territory is therefore not inconceivable.
Football and politics are not supposed to mix, though given Russia's place in the world right now it seems inevitable they will be forced to. And, by throwing big money and high stakes FIFA politics into the mix, it somehow seems that we are set for some off-field high tackles and diplomatic yellow cards as the tournament begins.