A pandemic-hit season, the wage-cut involving players and staff, club in crippling debt and the uncertainty over the future of their star man; Barcelona had hit a new low on Monday morning when Camp Nou was raided and former President Bartomeu was arrested who was involved in the 'BarcaGate' scandal.
Barcelona's future is uncertain and the odds are stacked against them. For odds and betting tips check out sportsbet.io news.
Former Barcelona president Josep Maria Bartomeu was detained by Catalan police on Monday morning as part of an investigation into alleged criminal activity relating to an incident last year known as 'BarcaGate'.
The name 'BarcaGate' is a nod to the nomenclature trend inspired by 'WaterGate'. The 'WaterGate' scandal introduced the pattern of using the suffix of '-gate' by those who work in the media to describe controversial matters and events in both the United States and beyond.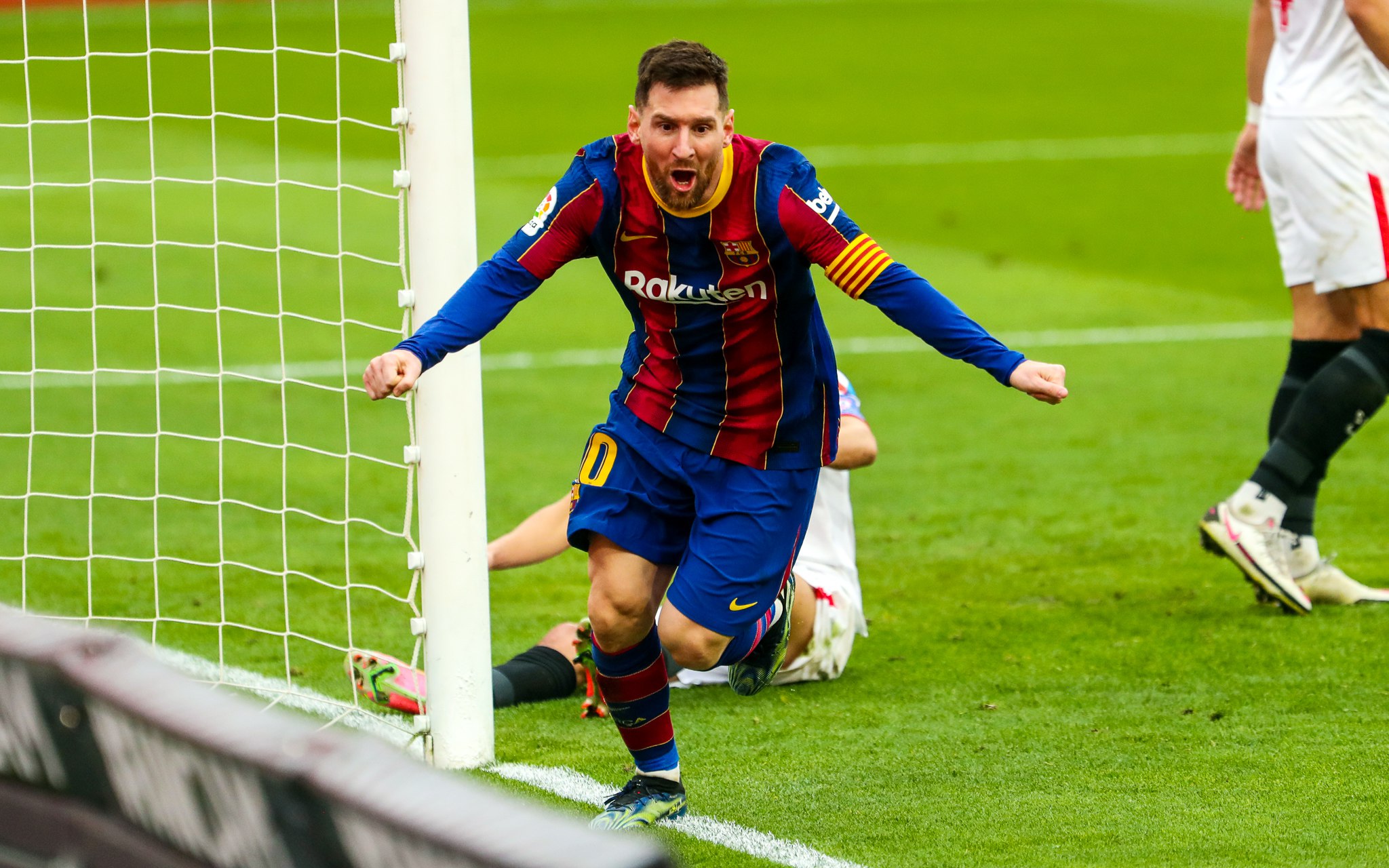 In a statement tweeted on Monday, Los Mossos d'Esquadra confirmed "several searches are being carried out" at Barcelona's club premises by its unit dedicated to the investigation of financial corruption.
The case relates to the Catalan giants hiring the company I3 Ventures to carry out an online campaign targeting consumers which would double-up as a smear campaign against the political opponents of Bartomeu and the then-board of the Blaugrana.
Bartomeu is one of four people to have been arrested so far, with Barcelona's CEO Oscar Grau and head of legal services Roman Gomez Ponti two of those. Jaume Masferrer, who acted as an adviser to Bartomeu, is the other.
They were taken into custody by the Mossos de Esquadra – the Catalan police force – who have been searching the club's offices.
Police have confirmed the arrests but haven't yet formally identified those detained, although Spanish media report it is the aforementioned.
Here, we outline exactly what the BarcaGate scandal is and what it means for Bartomeu and his former colleagues.
WHAT IS BARCAGATE?
The BarcaGate investigation started after a complaint was made by a group of members called Dignitat Blaugrana.
They made this complaint after the I3 Ventures story came out, which alleged that Barcelona paid this company for social media monitoring work and also, potentially, for publications that would try to boost Bartomeu's image and damage those of players and certain former directors.
On Monday morning, Spanish police entered Barcelona's Nou Camp stadium in a search and seize operation. Bartomeu was arrested at home. The Economic Crimes Unit of the Catalonia Police Force are overseeing the searches and have since seized evidence.
Spanish media said the operation was related to last year's 'BarcaGate', in which club officials were accused of launching a smear campaign against current and former players who were critical of the club and then president Bartomeu.
Cadena Ser claimed that I3 Ventures, hired by Barcelona, manages various social media accounts on Twitter and Facebook posting negative stories about Messi, his wife Antonela, Pique, Guardiola, Xavi, Carles Puyol and former president Joan Laporta.
For example, stories about Messi centred on him delaying the signing of his new contract, a particularly divisive issue within the club last summer as the Argentine stood on the brink of leaving.
He is still due to leave when his contract expires in June. It was claimed Barcelona had been using the services of I3 Ventures since 2017 and six different invoices have been billed totalling almost €1million.
It was on February 17, 2020, that Cadena SER revealed that Barcelona had contracted I3 Ventures since the end of 2017.
It was reported that this company, owned by Carlos Ibanez, used at least six different Facebook accounts to disparage Barcelona figures who were not aligned with Bartomeu.
According to the reports, Barcelona paid 1 million euros per year to I3 Ventures for social media monitoring and social media promotion of Bartomeu and his board.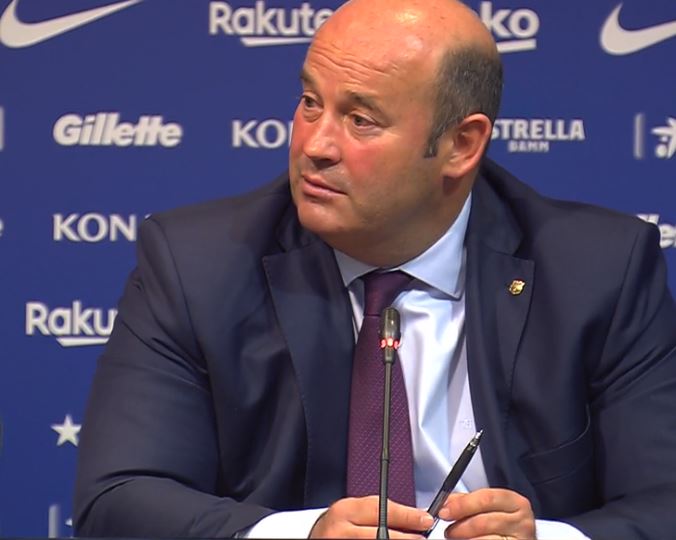 The payments were allegedly made through various invoices that passed through different departments and that were always below 200,000 euros, meaning they didn't need approved by the board.
It was later revealed what the various companies were that received such payments.
They were NSG Social Science Ventures SL, Tantra Soft SA, Digital Side SA, Big Data Solutions SA and Futuric SA, in addition to I3 Ventures. All of them were linked to Carlos Ibanez.
Barcelona and I3 Ventures intensely denied the allegations and an audit conducted by PricewaterhouseCoopers (PwC) found that no defamatory campaigns had been launched against any individual and that the services were contracted "within market range."
They first raided offices at the Camp Nou in June 2020 and have now returned to step up their investigation.
All of those at the centre of the allegations are innocent until proven otherwise.
WHAT CRIMES ARE BEING ALLEGED?
Bartomeu's administration has been accused of contracting PR Company I3 Ventures to conduct a smear campaign against a number of prominent figures who had publicly criticized the then-president's regime.
Spanish radio program Que t'hi jugues reported in February 2020 that the PR firm was paid to clean up Bartomeu's image, as he came under fire from a disgruntled fan base, while disparaging the reputation of a number of current and former players – including Lionel Messi, Pep Guardiola, Xavi, and Gerard Pique.
Bartomeu's regime was also alleged to have misappropriated club funds by paying above market value for I3 Ventures services.
The judicial investigation is looking at a possible crime of improper management in the case of having paid an inflated and above-market-value price for these services.
They are also looking at a possible crime of corruption by individuals, should any director have received a commission.
A report from the criminal investigations unit of the Catalan police force was handed in to judge Alejandra Gil Lima, and it is believed to have mentioned signs of corruption considering that the club might have paid a price "six times higher" than the market rate for the services.
Pique has previously spoken about his experience being discredited through social media, with I3 Ventures behind the attacks.
"I don't want to get on badly with anyone but there have been times, like the issue of social networks. As a Barca player, I see that my club has spent money, money that went to criticising not only people with a historical relationship with the club, but active players – and that is barbaric," the centre-back told La Vanguardia in October.
"I asked [Bartomeu] for an explanation and what he told me was: 'Gerard, I didn't know', and I believed it. Then, later, we see that the person in charge of hiring those services is still working at the club."
I3 VENTURES' INVOLVMENT IN BARCAGATE
In February 2020, Cadena Ser's El Larguero show revealed documents which appeared to show the club paying a third party to damage the reputation of individuals, with the story then gaining traction in Barcelona news.
I3 Ventures is a company owned by Argentine businessman Carlos Ibanez with the documents showing an agreement dedicated to discredit, defame and question Bartomeu's opponents.
It is claimed that the club paid I3 Ventures €1m per year for the agreement but the individual payments were never for more than €200k and came from different departments of the club.
The payments were made to I3 Ventures SL but also NSG Social Science Ventures SL, Tantra Soft SA, Digital Side SA, Big Data Solutions SA and Futuric SA – all companies linked to Carlos Ibanez.
Cadena Ser's El Larguero show presented a 36-page document that claimed proof of the agreement between the Blaugrana and I3 Ventures.
The dossier was discussed on Cadena SER, the same radio station that first broke the original story, and it is signed by 'Nicestream'.
It's worth remembering that both I3 Ventures and Barcelona denied the original information published by Cadena Ser and that Barcelona stated that I3 Ventures had no connection with the accounts, even threatening legal action.
"I3 Ventures, a service provider to the club, has no relationship with the accounts mentioned and, if any relationship were to come to light, the club would immediately end their contractual agreement and bring about any necessary legal action to defend their interests," the statement said.
Those claims, though, were then thrown into doubt by those 36-page published documents.
I3 Ventures later released a statement to respond to the allegations.
"Regarding the information published today about a contract with Barcelona for the generation of content against certain people, athletes or businesses, we wish to state for the record that this is absolutely false," a statement published by I3 Ventures said, in response to reports from Cadena SER.
"I3 Ventures is only involved in tracking and monitoring social media and digital channels for this institution for reputation management."
BARCELONA'S OFFICIAL RESPONSE
Barcelona issued a statement on their official website which read: "Regarding the entry and search by the Catalan Police force this morning at the Camp Nou offices by order of the Instructing Court number 13 in Barcelona, which is in charge of the case relating to the contacting of monitoring services on social networks, FC Barcelona have offered up their full collaboration to the legal and police authorities to help make clear facts which are subject to investigation.
"The information and documentation requested by the judicial police force relate strictly to the facts relative to this case.
"FC Barcelona express its utmost respect for the judicial process in place and for the principle of presumed innocence for the people affected within the remit of this investigation."
The police returned to the Camp Nou this Monday, but that wasn't the first time they searched the club offices.
They also did so last summer, looking for documentation relating to this BarcaGate scandal.