Dimitry Seluk is a name that does the rounds in the English footballing circle almost every year. It is a name that fans of Manchester City dread to hear. Pep Guardiola's longtime inability to win the Champions League trophy with City has highlighted Seluk again. The football agent is mostly remembered in the context of the famous tirade he launched against Guardiola back in 2018, which reads,
"God sees everything. As a man who acted with Yaya, the legend of the club, which under different pretexts did not give the opportunity to go on the field. He turned all Africa against himself, many African fans turned away from Manchester City. And I'm sure that many African shamans in the future will not allow Guardiola to win the Champions League. This will be for Guardiola an African curse. Life will show whether I am right or not."
The "African curse" has been brought into conversation every time City have failed in Europe under Guardiola. However, very little is known about Seluk himself apart from being a controversial agent. So, who is this charismatic personality who has seemingly "cursed" a whole club's fortunes?
Yaya Toure, like "his son"
The paths of Dimitry Seluk and Yaya Toure crossed in 2003 when the player was looking to move to Metalurh Donetsk. He was playing in Belgium, and Seluk offered his services, being very familiar with the landscape in Ukraine. Thus, a player-agent relationship formed that lasted for almost two decades. Seluk was instrumental in Toure moving from the backwaters of Greece and Ukraine to Barcelona in 2007.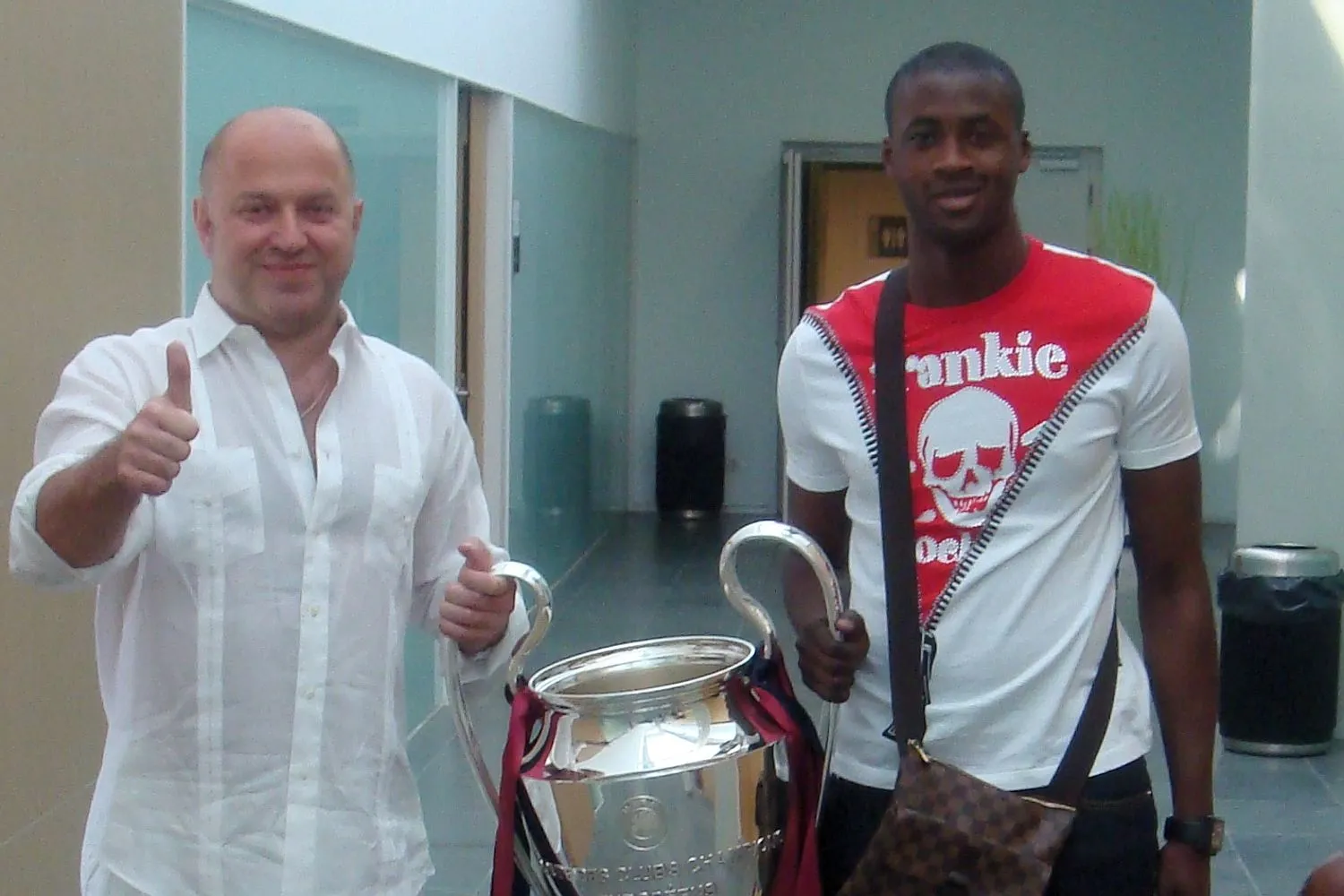 The Ivorian midfielder would end up winning all possible trophies on offer. Seluk was instrumental in Toure making the next pivotal career move in 2010. As the agent recounted to These Football Times,
"Yaya, City is a new challenge for you. It's a new project. Chelsea are the champions but you've already won everything at Barcelona. City will be much more interesting for you. It's your destiny. At Chelsea, you'll be one of the few. At City, you'll be the first."
Toure calls Seluk "papushka" which means father in Russian. In turn, the agent calls the midfielder "like his son." Therefore, the bond between the pair is evident. It is a tight relationship with mutual respect. However, the pair's devotion would be tested during Toure's final season in England.
Read also: How Sergio Aguero's career in numbers looks like
An untenable feud
The problems started with the appointment of Pep Guardiola as manager. Toure was rumoured to be heading out soon after. However, he stayed on, and the first major flashpoint arrived in September 2016. Toure was left out of Manchester City's squad for the Champions League. This caused Dimitry Seluk to lash out at the Catalan, calling his treatment of Toure, 'humiliating.' Guardiola was furious and announced that Toure would not play until an apology arrived.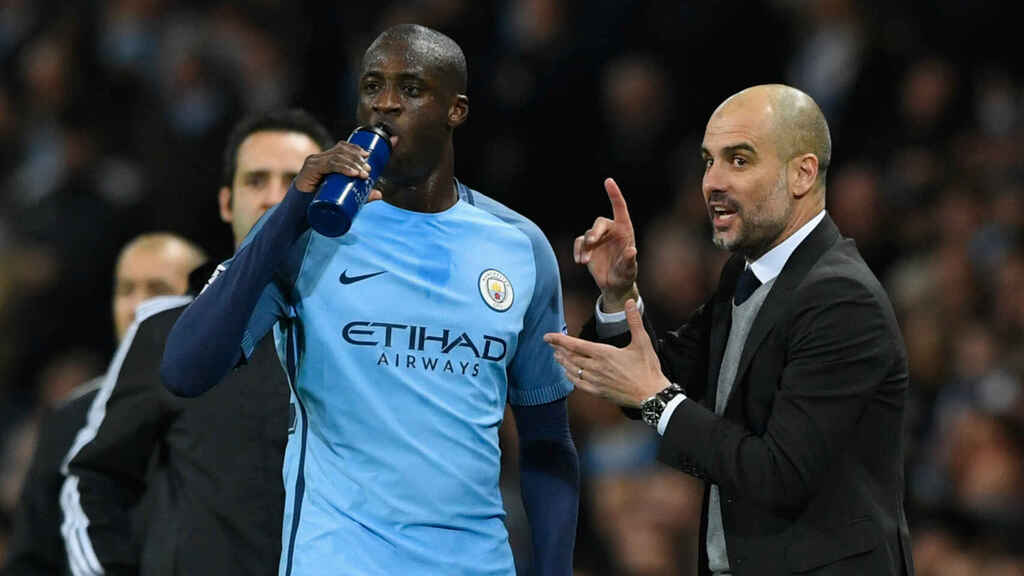 Toure was welcomed back after mending fences. However, Guardiola would gradually phase Toure out of the lineup, worsening matters. Toure only appeared a handful of times in the 2017-18 season, and the departure was filled with acrimony. Both the player and Seluk accused Guardiola of having an 'agenda' against African players. Seluk went on a step further, and then the talk of the curse first surfaced.
Pep Guardiola's Barcelona side were one of the best ever. But who else makes the cut?
In 2018, Yaya Toure's agent, Dmitri Seluk said Pep Guardiola will never win the UEFA Champions League again because of an African voodoo curse, that was placed on him for treating Yaya Toure badly. pic.twitter.com/rCokS0QYVt

— Africa Facts Zone (@AfricaFactsZone) May 29, 2021
Guardiola's struggles in trying to recapture the Champions League since 2011 are well known. Therefore, it does feel like there is some truth as to what Seluk had said upon the exit of Yaya Toure. 
A charismatic figure
The drama at the end of Toure's spell with Manchester City was nothing new for Dimitry Seluk. He had previously clashed with the management at Barcelona over their reluctance to increase Toure's wages. Seluk was also involved in Toure's trial with Arsenal and suggested the player would move to North London.
Moreover, even during Toure's tenure at City, Seluk would comment on the future if things were going awry. He has been out of the limelight since Toure retired, but remains a hot topic during the Champions League. City fans would love for the curse ends soon to win!