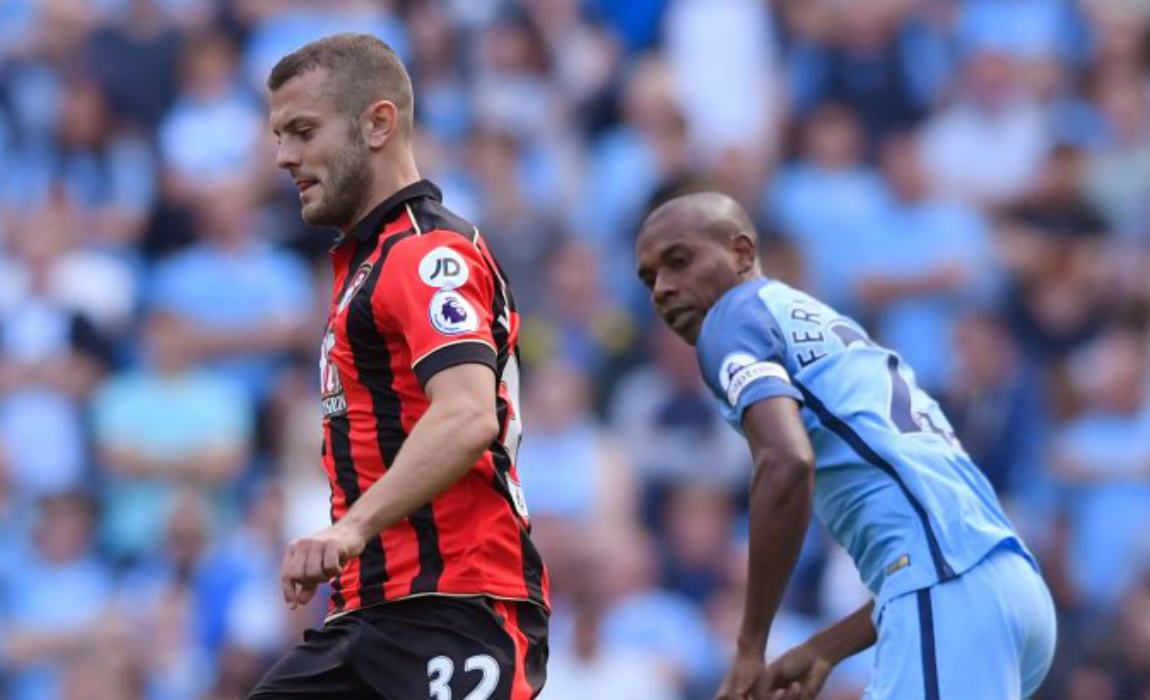 Bournemouth manager Eddie Howe wants Jack Wilshere to play a pivotal role and bring in more creativity in their game – despite the fact that the English midfielder failed to impress on his debut.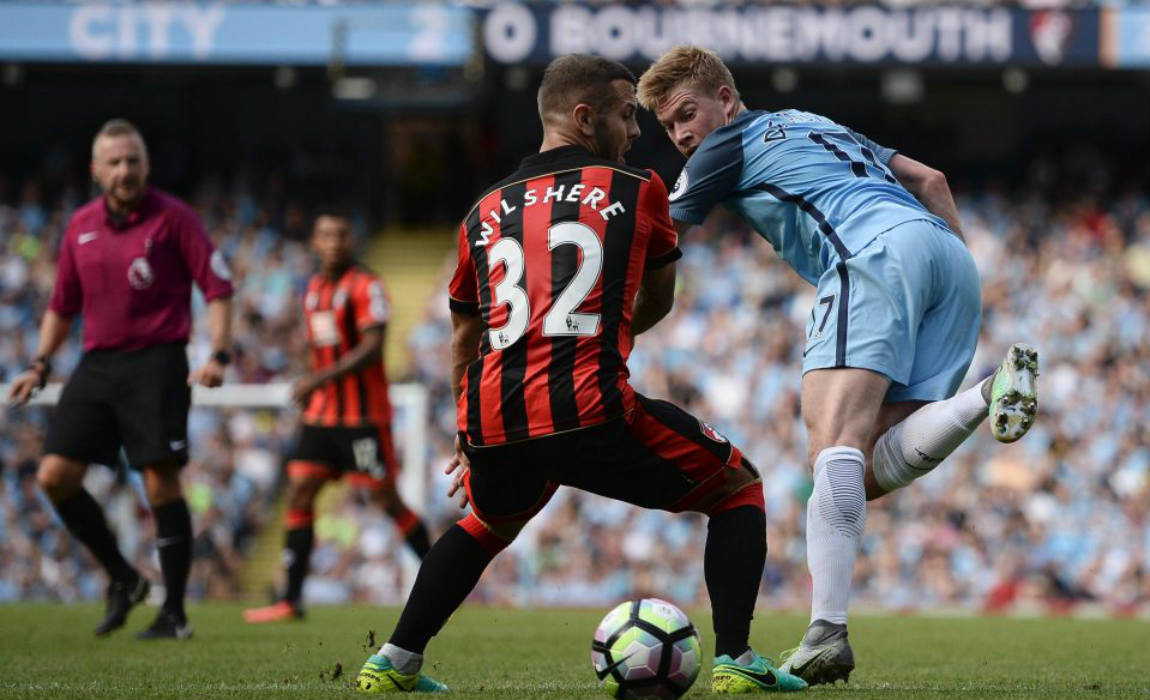 The former Arsenal man looked all over the place and failed to inspire during his Bournemouth debut. He struggled to keep possession at times and failed to curate any positive chances. He game away a free-kick which helped Kevin De Bruyne to clinch an early goal for Manchester City.
Bournemouth completely lost the battle in midfield and Man City ran riot with sheer pace down the wings and middle, bagging a 4-0 win to maintain their 100% record in the league. Wilshere had to deal with a lot of criticism – with taunts flowing down from the stands, and the former Arsenal star was subbed in the second half.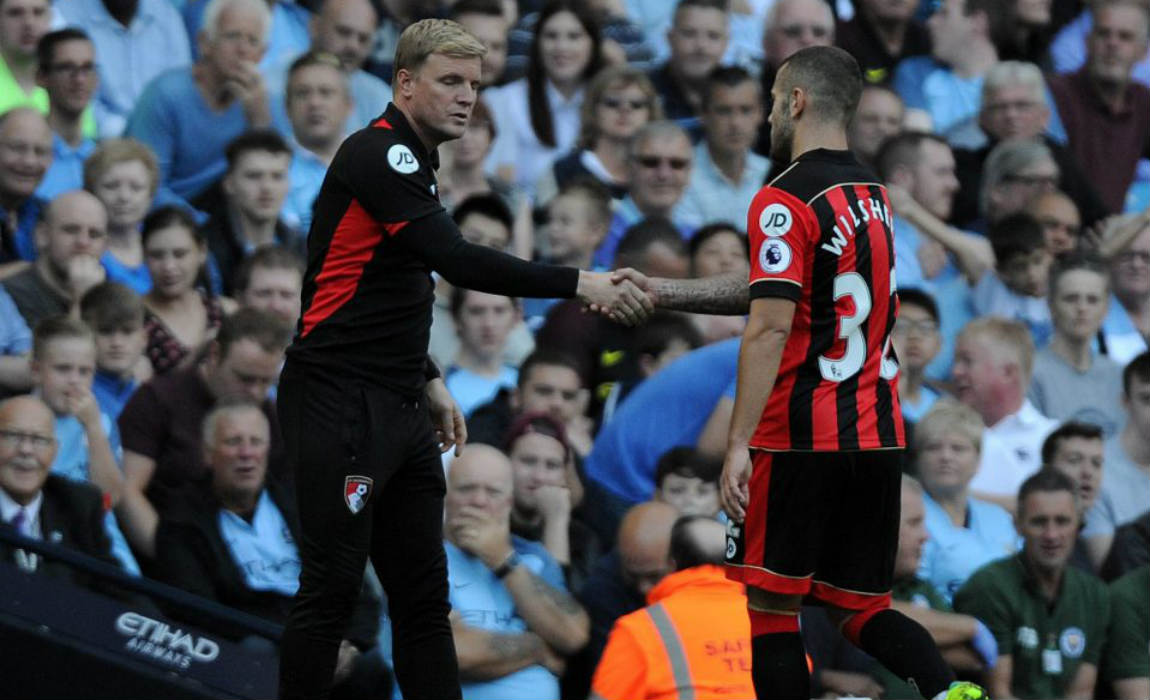 However Eddie Howe has come out in defence of Wilshere as he believes that the English midfielder has enough potential to excel at Bournemouth.
"I wouldn't say that. You can't blame one individual. As a team we didn't function very well," said Howe.
"We didn't give our attacking players the scope to get into the game. We were penned in our half and it's very difficult for your creative players when that's the case. And I'd include all our attacking players in that."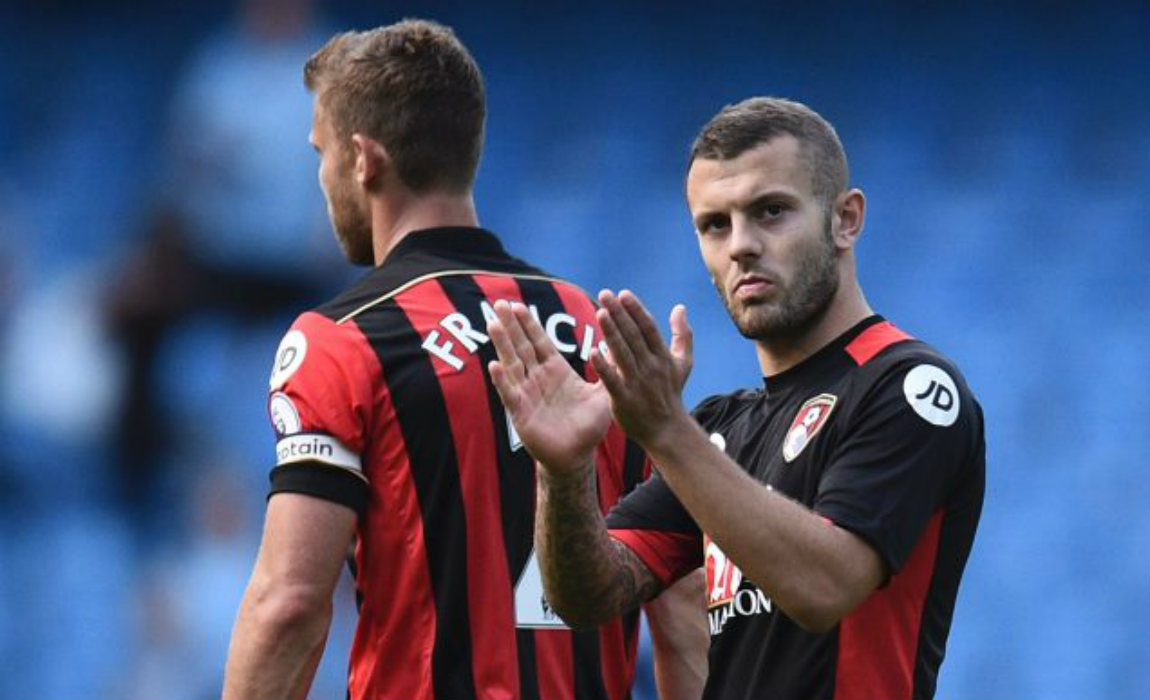 But Howe also stressed that Wilshere needs to be more attacking in his game and should  try to get into dangerous positions rather than trying to defend a goal.
"We said when we signed him that we want to get him near their goal and see his creative ability," Howe added.
"I think if you put him in their team you'd see a different performance from him."