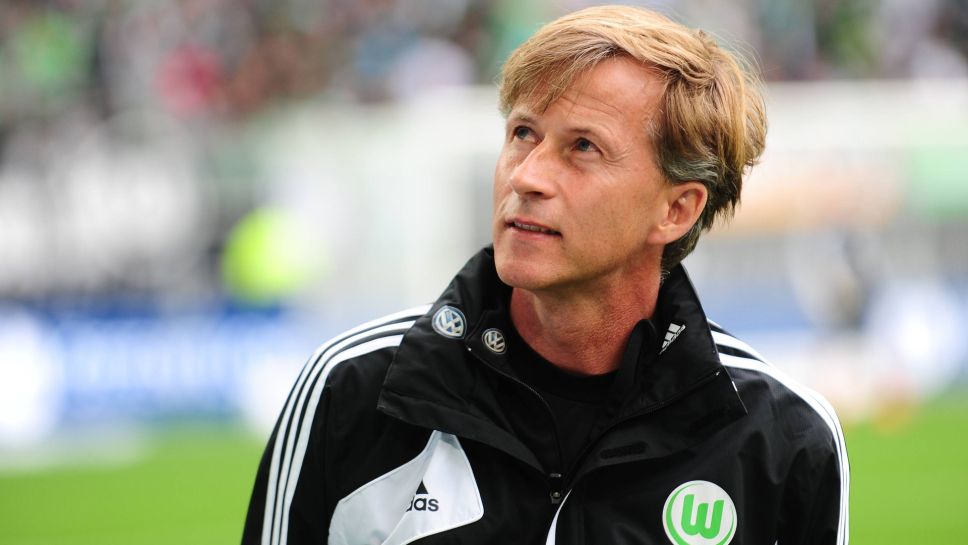 The  "Wolves"  part company with head coach Valerien Ismael with immediate effect, the Bundesliga club confirmed in an official statement. Wolfsburg have appointed Dutchman Andries Jonker as the club's new head coach, the Bundesliga side confirmed in an official statement on Monday.
The 54-year-old coach, who has been working as Wolfsburg's assistant and tactic coach from 2012 until 2014, joined from Arsenal London after putting pen to paper on a contract until June 2018.
"I am glad that I can present with Andires Jonker our desired candidate. He knows the players and how the things work here. In addition, he has repeatedly demonstrated that he is an absolute football expert who can develop players excellently," Wolfsburg's sporting director Olaf Rebbe said.
Valerien Ismael's end came with 17 matches in the job, as four losses in five competitive games forced Wolfsburg to react.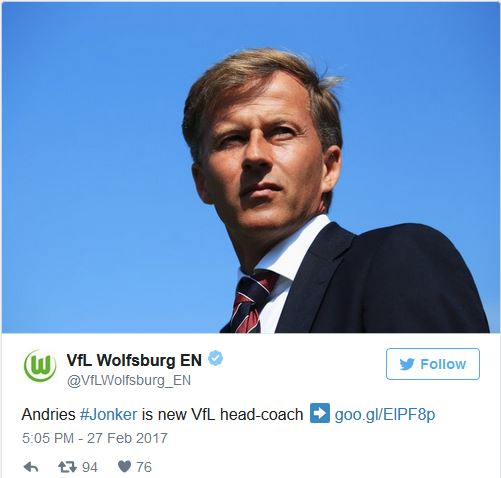 Jonkers took the helm just hours after Valerien Ismael was sacked with immediate effect due to poor results, and only five wins from 15 Bundesliga games.
"I do not know all players yet but this is not important, as every player starts at zero. They have to grab their chances. I need to get the maximum out of the team," Jonker said.
Wolfsburg sit just two points away from the Bundesliga relegation zone. They face Mainz at the 23rd in Bundesliga on Saturday.