Xavi Hernandez, manager of Al-Sadd, has disclosed why he turned down the head coach position at his former club FC Barcelona for a second time. 
With Ronald Koeman staying at Barcelona, cules' desire for Xavi to lead his boyhood club must be put on hold for at least one more year, since Joan Laporta has chosen for continuity of the Dutch manager despite a dismal season for the Catalan giants.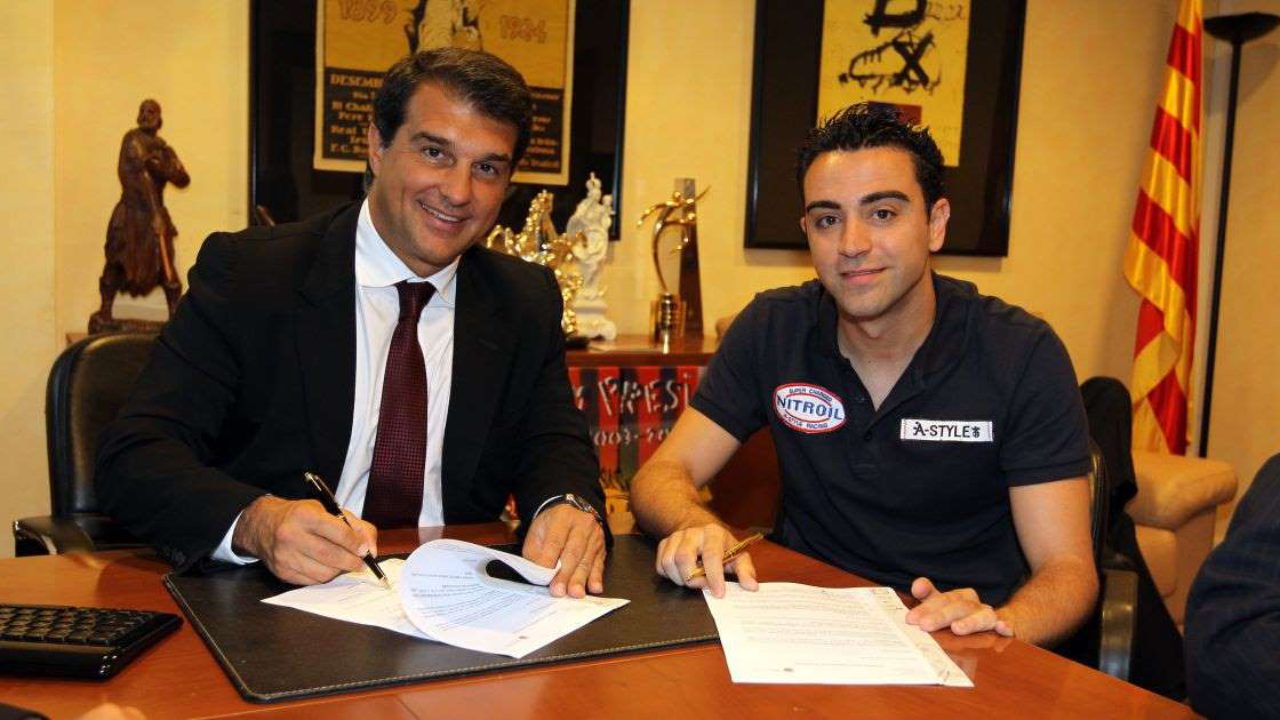 Despite acknowledging that it's his dream to manage his boyhood club, Al Sadd's manager has decided to stay put in Qatar for the time being, however, he is eager to assume the post in the future. 
Let's get a better understanding of the reasons why Xavi keeps turning down Barcelona's managing role. 
NOT THE RIGHT TIME
Last year, Barcelona's former captain was one of the leading contenders to succeed Ernesto Valverde, who was relieved of his duties following Barcelona's Spanish Super Cup semi-final loss to Atletico Madrid. Prior to the appointment of former Real Betis boss Quique Setien, Xavi inquired about the open management role, but though he acknowledged an opportunity was on the table, he didn't believe the timing was quite appropriate back then.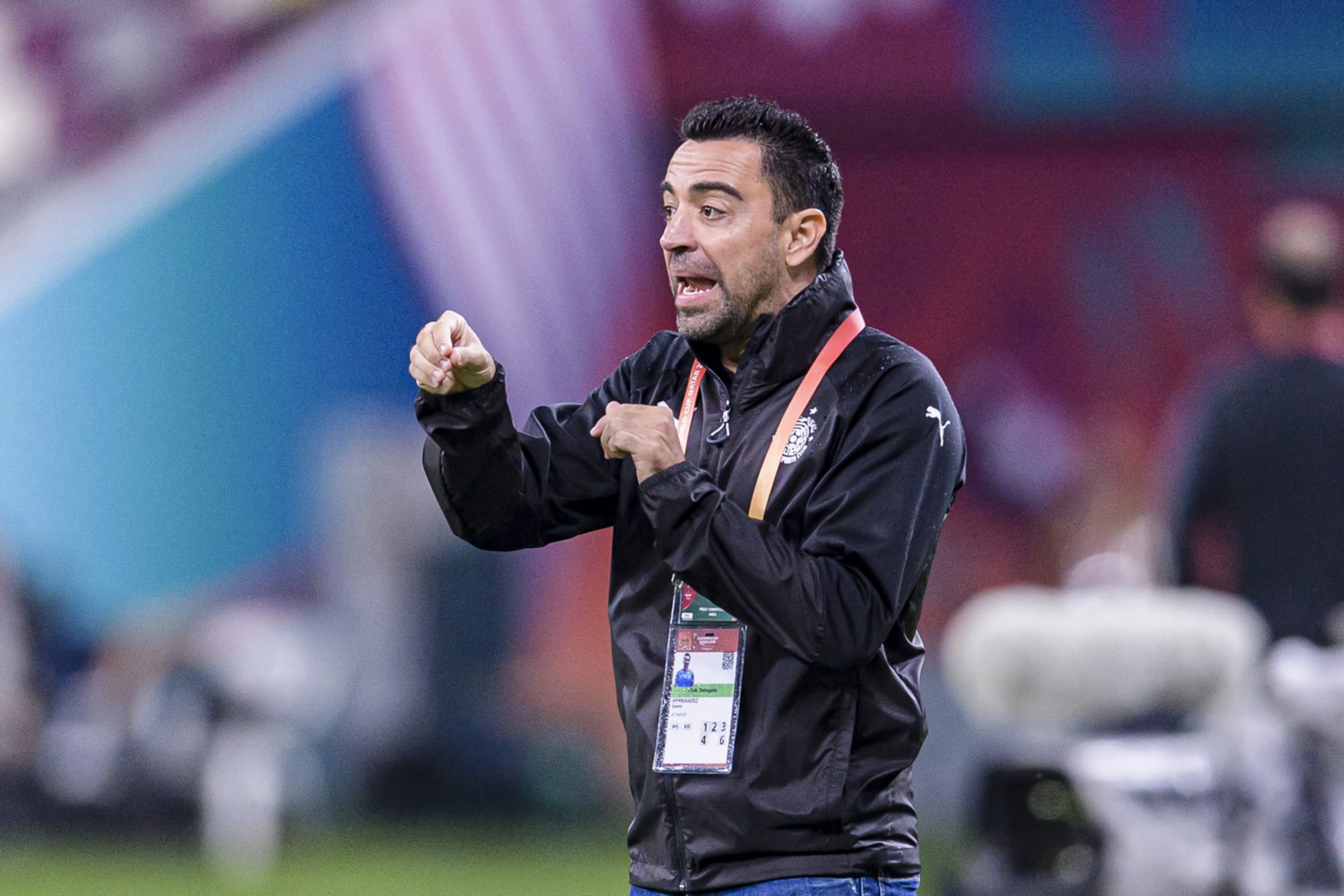 For the second time running, the Spaniard turned down the opportunity to take over the helm at Camp Nou, claiming once again that the timing was not right. 
Xavi has stated that he wants to continue developing his management skills with Al-Sadd until the timing is right and he returns to Camp Nou. The major reason Xavi has declined the position is that he is aware that he would eventually become Barcelona's coach one day when he is completely prepared for the job.
CONTRACT EXTENSION WITH AL-SADD
Earlier last month, the Spanish football legend extended his contract with his Qatar club Al-Sadd for another two years. As a result, Xavi will now be the club's manager until 2023. Xavi acknowledged his happiness after extending his stay at the club and highlighted his desire to accomplish more objectives with the players and staff. 
But it's not just about his contract renewal. He has a great deal of regard for Al-Sadd. The Qatari club provided Xavi with the opportunity to begin his coaching career, and hence he does not want to sever ties with them. 
Yesterday, Xavi led Al Saad to another Qatar Cup and continues his impressive managerial career with the club 🏆

Will Barca come calling soon? 📞 pic.twitter.com/8qyMJDC3Ad

— International Champions Cup (@IntChampionsCup) February 27, 2021
In response to media speculation regarding the presence of a clause in his new contract that permits him to depart at any moment, Al-Sadd's coach stated: "This is false. I have a two-season contract with Al-Sadd, and I respect both the contract and the official negotiating techniques used by all parties." This demonstrates his deep admiration for the club, which has won six titles under his management.  
WHAT XAVI HAD TO SAY
"Fortunately or unfortunately I have said no to Barcelona twice, due to different circumstances: family, professional and contractual," Xavi admitted. "And of course it was very difficult because I am a Barcelona fan, but it was not the right time.
"Whatever comes will come, it will be evaluated and we will decide. [Offers] arrived years ago, but it was not the time. Barcelona came and it was not the time. There is no hurry. Xabi Alonso said the other day that he wants to coach in his own way and I can relate to that." 
"I land in Barcelona, they wait for me at the airport and as soon as I arrive people send me messages. 'But haven't they told you anything?' Well no, firstly because they already have a coach who is Koeman, who must be respected, and also because I'm not in a hurry." 
"I'm open, I'm not fooling anyone," Xavi concluded. "I'm preparing myself for this, but you have to respect Koeman, a club legend with another year on his contract."
CONCLUSION 
Xavi has always been regarded as a Pep Guardiola-Esque figure at Barcelona, someone who might step in and reclaim the identity that the above mentioned Catalan implanted in his troops during his time at the Camp Nou. 
What Barca miss the most is someone who doesn't think that possession is an obligation imposed by the club's traditions, but who wholly believes that positional play, a proactive brand of football where possession is a means for control and dominance, is what increases the chances of Barcelona winning. 
Xavi possesses a strong belief in his ideas as well as unparalleled intelligence, both of which Barcelona need. He may have turned down Barcelona once again, but all he's doing is preparing himself, and it's just a matter of time until he returns, this time as a manager.