Zambia's Under-20 national soccer team on Wednesday received accolades from soccer enthusiasts on its qualification to the second round of the ongoing FIFA U-20 World Cup tournament after beating Iran 4-2.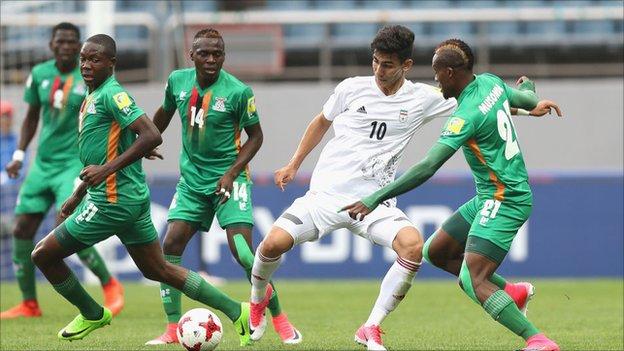 The junior Chipolopolo came from two goals down to score four goals within a space of 17 minutes in the second half to stun the Asian team during the Group C game played in the city of Jeju, South Korea.
Zambian President Edgar Lungu said he was delighted with the stunning team spirit and unity of purpose exhibited by the team at the tournament so far.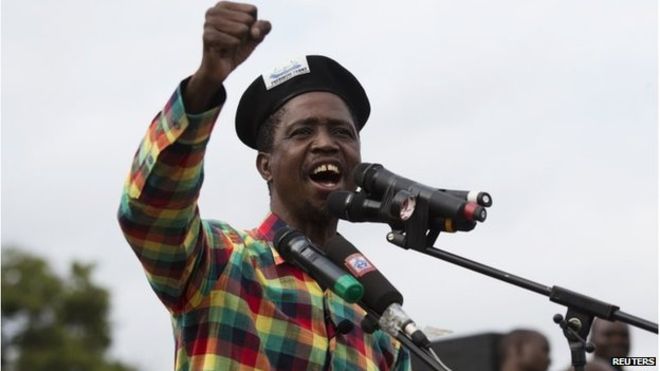 "The gallant boys again have shown us another great example that, when we are united and focused, we can always be a winning nation," he said in a statement released by his office.
A horde of soccer fans took to social media to shower accolades on the team which beat Portugal 2-1 in the first game.
ALSO READ: Zambia Soccer Chief Appointed To FIFA Ethics Committee
"A good result and most importantly qualification to the second round, here we come Zambia," Chisala Bwalya, a soccer fan from Kitwe city on the Copperbelt Province posted on Facebook.
"Once again, our boys have done us proud and it is all the way to the finals," wrote Joseph Lungu, a Lusaka-based soccer fan on Facebook.