Real Madrid coach Zinedine Zidane has criticized the decision by the Spanish Football Federation to ban Cristiano Ronaldo for five matches following his sending off in the first leg of the Spanish Supercup.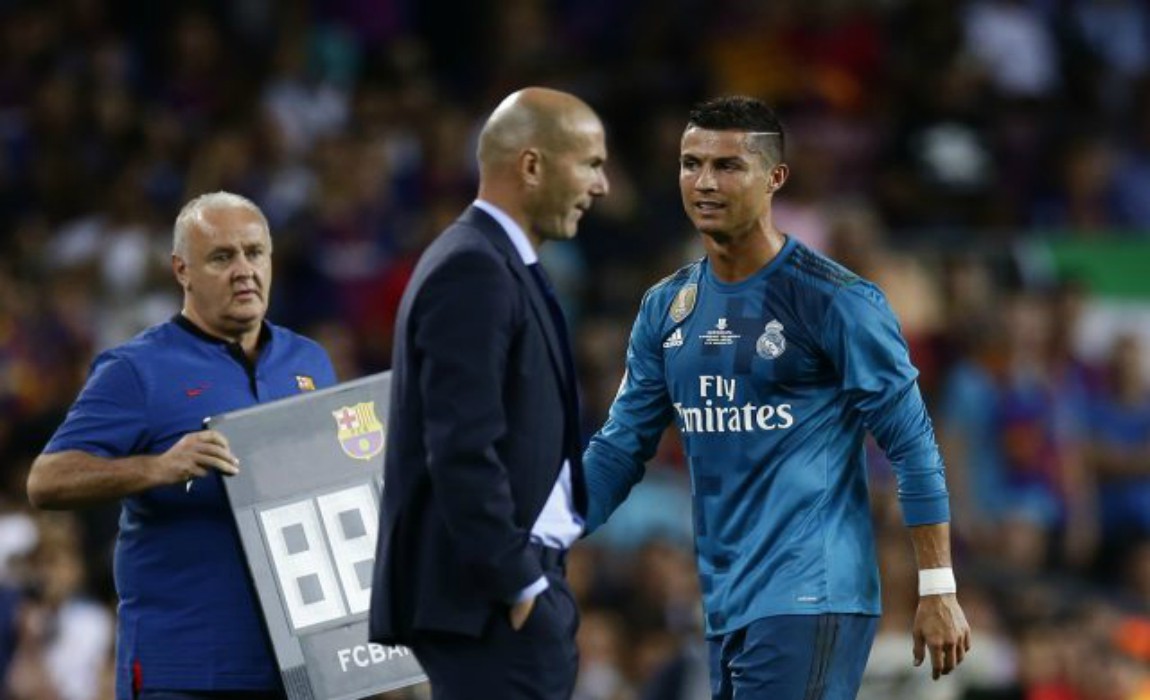 Ronaldo was sent off for the 10th time in his career after seeing two yellow cards, the first for taking off his shirt while celebrating Madrid's second goal in their 3-1 win over Barcelona and the second for diving following a tangle with Barca defender, Samuel Umtiti.
The striker showed his anger at the decision by pushing referee De Burgos Bengoetxea in the back as he left the field.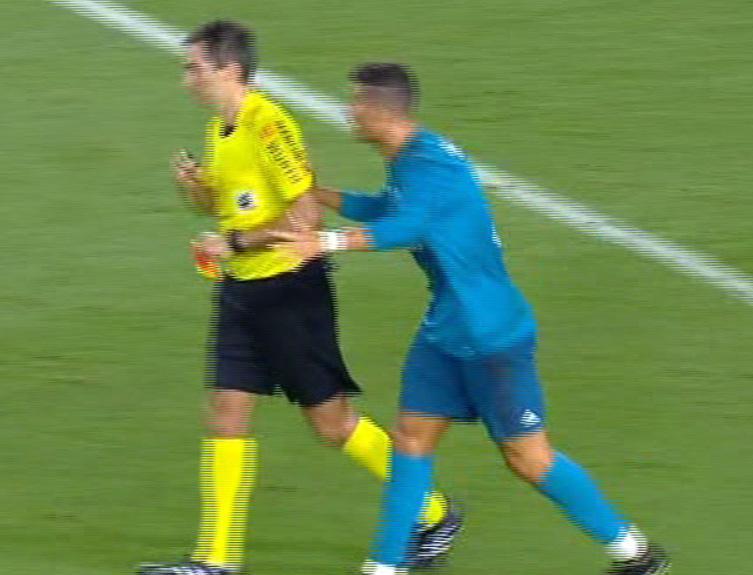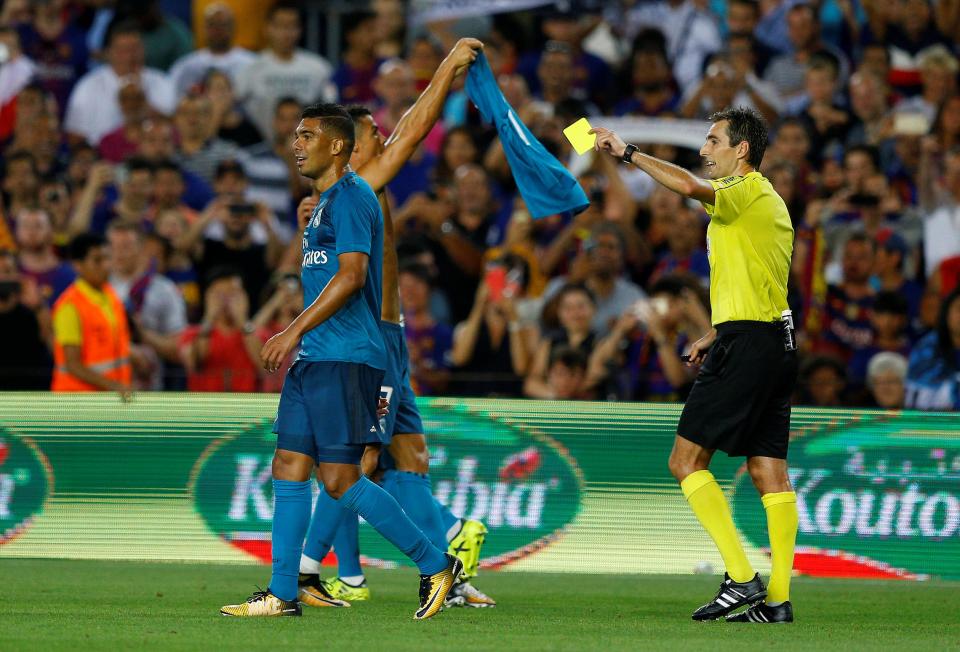 The sanction he has been given of a one game ban for the sending off and a further four for pushing the referee is actually the lowest he could have been given under the Spanish FA rules which state acts like pushing a referee are punishable by bans of between 4 and 12 games, but speaking ahead of the Supercup return leg, Zidane still complained at the decision.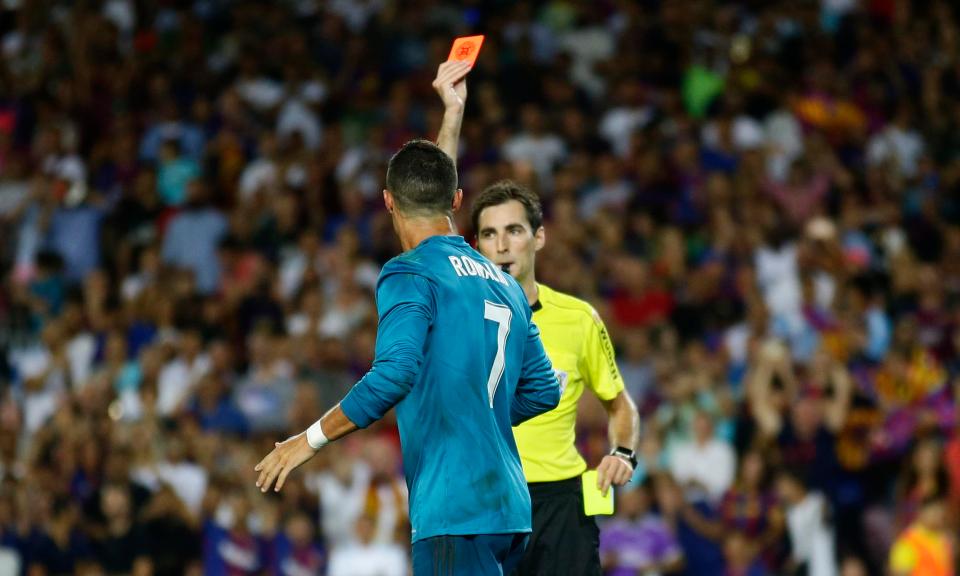 "We are very annoyed…It's infuriating to think that Cristiano won't play for five games when you look at everything that happened," said Zidane, who added that "Cristiano is annoyed because he wants to play and when he doesn't play, he isn't happy."
Real Madrid have appealed against the decision and can expect a decision on Wednesday, with the coach saying he hoped they "look well into the matter."
However, while it is possible Ronaldo may have his second yellow card overturned, it is hard to se the Appeals Committee lifting the sanction for pushing the referee.