Barcelona players looked focused on Monday as they prepare to face Real Madrid in the second leg of the Spanish Super Cup.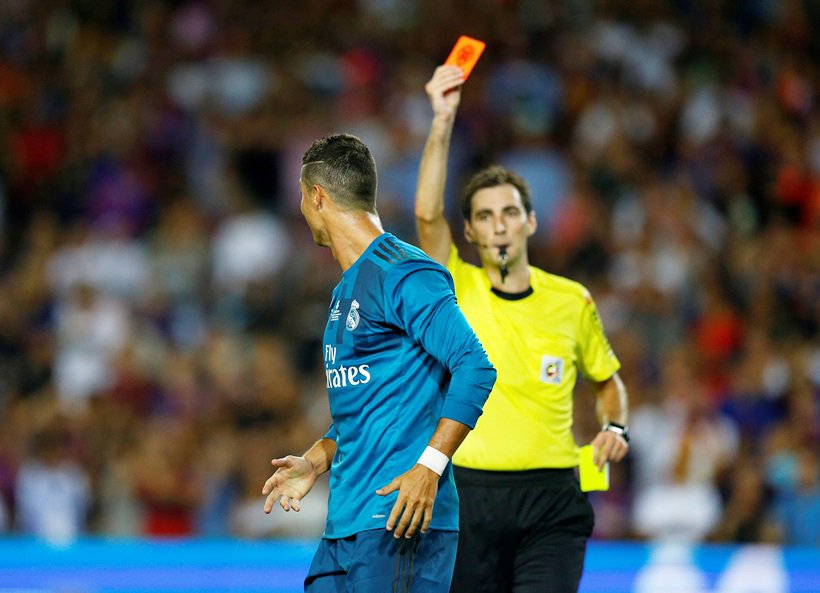 The Catalan giants head to the Bernabeu on Tuesday looking to overturn the 3-1 defeat they suffered in the first leg.
Lionel Messi appeared in determined mood at the club's Ciutat Esportiva Joan Gamper training base and was pictured in conversation with Luis Suarez as the pair bid to score the goals to see Barcelona claim an unlikely comeback victory.
Ernesto Valverde's side were put through their paces with a rigourous warm-up as Barca aim for a successful start to the season after the blow of losing Neymar to PSG.
Losing the first leg at the Nou Camp, Barcelona went behind through Gerard Pique's own goal before Cristiano Ronaldo and Marco Asensio scored to cancel out a Messi penalty.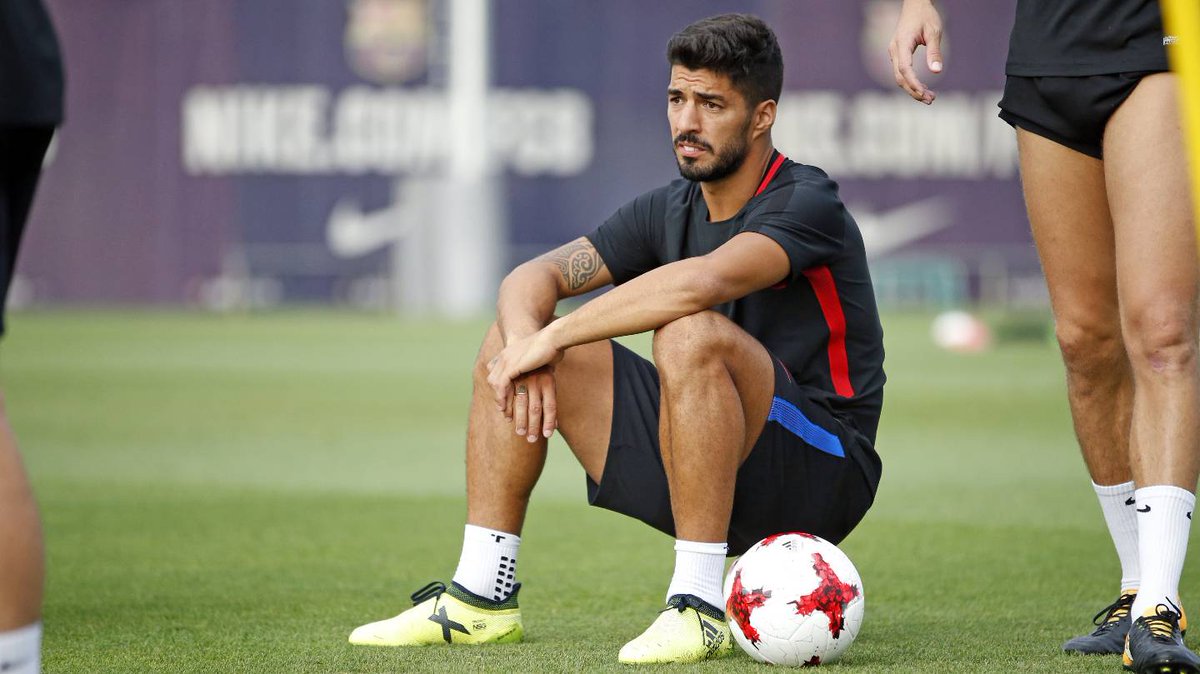 Pique later found himself under fire from Barcelona general manager Pep Segura following the error
However, Sergio Busquets made it clear that there is no blame levelled at the defender from inside the dressing room.
'The play (Pique's own goal) was bad luck. We lost 3-1 because we committed some errors and they were very good when it came to finishing,' Busquets told a news conference on Tuesday.
'You don't lose because of one play. (This is) not the way to express yourself and even less so from inside the club, singling out a player.'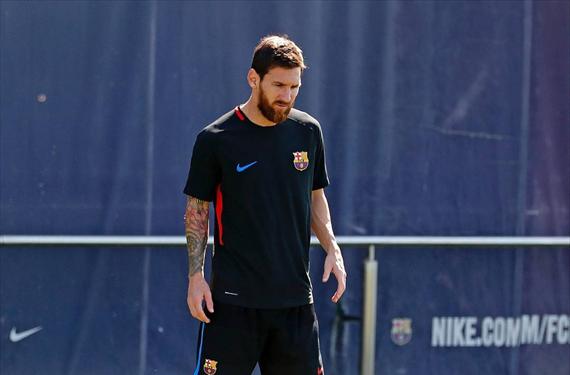 The 29-year-old is also not about to write off Barca's chances of producing another memorable El Clasico comeback, declaring: 'We don't give up the trophy as lost. It's difficult but we have to keep believing as a team.'
Andres Iniesta, meanwhile, will miss the Spanish Super Cup second leg after suffering a thigh injury.
The club revealed captain Iniesta would miss the match after he was not able to train with his team mates on Tuesday ahead of the encounter at the Santiago Bernabeu, where the Catalans will look to overturn a 3-1 deficit.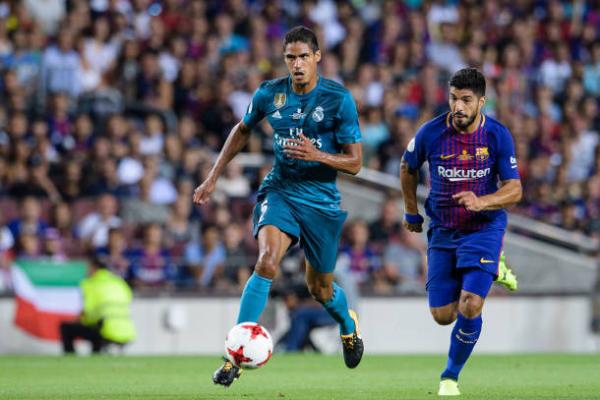 Iniesta, 33, was plagued by injury problems last season and rarely found top form. The midfielder joins Rafinha Alcantara and Thomas Vermaelen on the injury list at the Nou Camp.