Real Madrid entertain FC Barcelona in the return leg of the Spanish Supercup late on Wednesday night knowing that are very close to lifting their second trophy of the new season and taking an important psychological win over their main rivals for the Liga Santander title just days before the opening round of games in the Spanish league.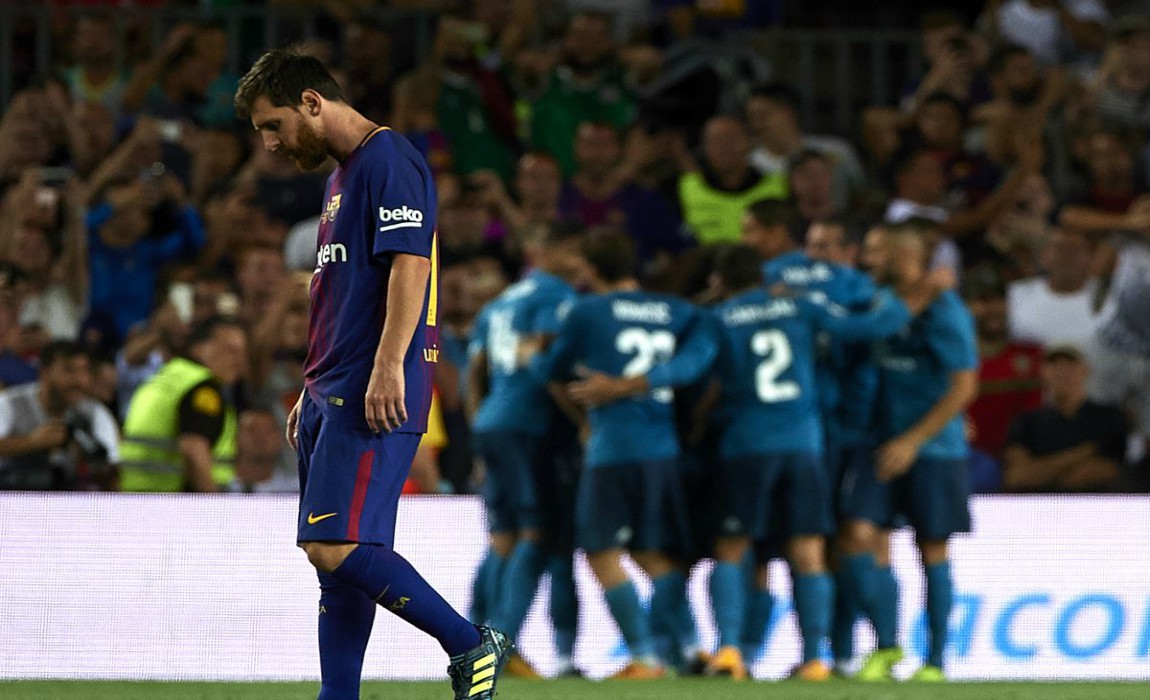 Real Madrid's 3-1 win over Barca in the Camp Nou on Sunday night means that in sporting terms Barca have to score at least three goals to have a chance of lifting the Supercup, but in other aspects it served to highlight the gulf between the two squads at the moment.
While Real Madrid have built intelligently over the past seasons, constructing a balanced squad with a base in youth, Barca have allowed key players (Xavi, Dani Alves and Neymar) to leave, others to grow old (Iniesta, Mascherano and even Pique and Busquets) and have not done enough to renovate their squad.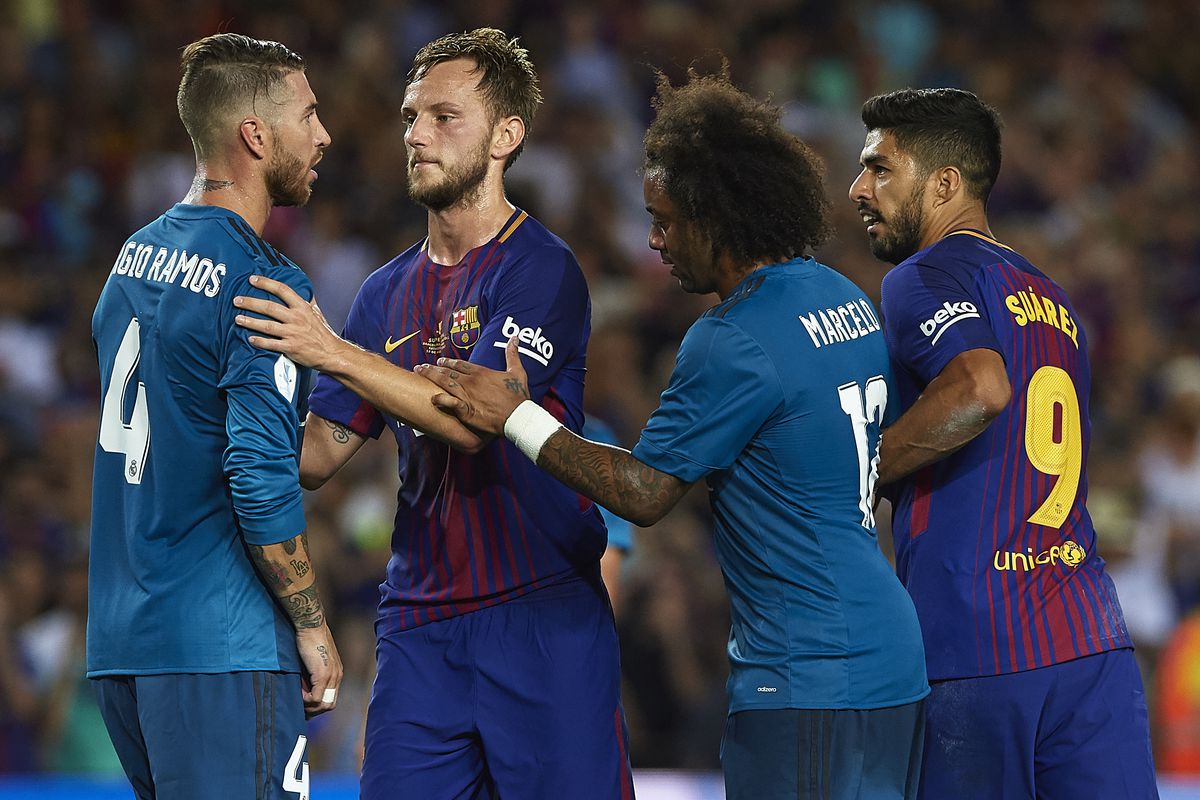 It is of little surprise then that the mood of Madrid is one of optimism, while Barcelona fans are in a cloud of depression that the 40 million euro signing of Brazilian international on Monday did little to disperse. Indeed Tuesday's top trending topic on the social media website Twitter on Tuesday was a campaign to force Barca President, Josep Maria Bartomeu to resign.
ALSO READ: Cristiano Ronaldo Banned For Five Matches For Pushing Referee During Win Over Barcelona
Real Madrid will be without Cristiano Ronaldo on Wednesday following the five-game ban he received for being sent off and then pushing the referee on Sunday, but Ronaldo's absence will give a chance to Marcos Asensio, who scored a brilliant third goal for his side in the Camp Nou.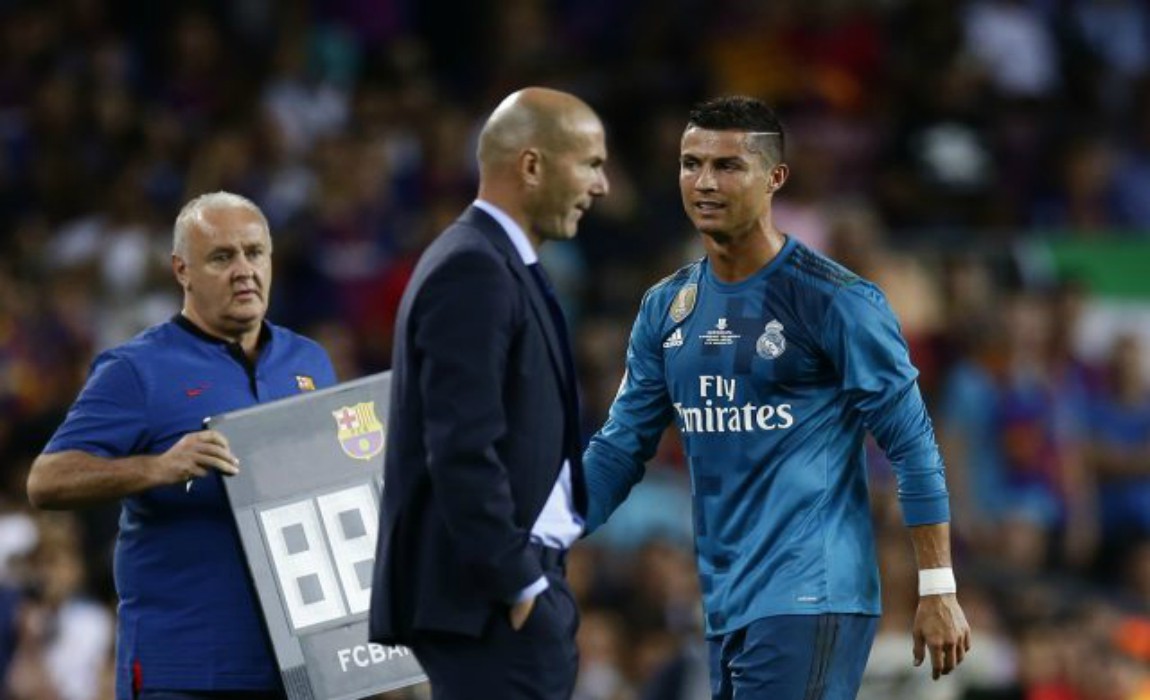 Zinedine Zidane will also being Luka Modric back after suspension while others such as Dani Ceballos, Marcos Llorente and Theo Hernandez could make their home debuts during the game.
Ernesto Valverde will also make some changes for Barca with Nelson Semedo and Sergi Roberto likely to get their chance and it will be interesting to see if Gerard Deulofeu gets another chance to replace Neymar.
With the fans in the Bernabeu looking to rub salt into Barca's wounds, Valverde will want to see his side show some personality to try and go into the league season on a positive note.