Lionel Messi tried to persuade Neymar not to leave Barcelona by telling him: 'I'll make you a Ballon d'Or winner', according to Spain's Diario Sport.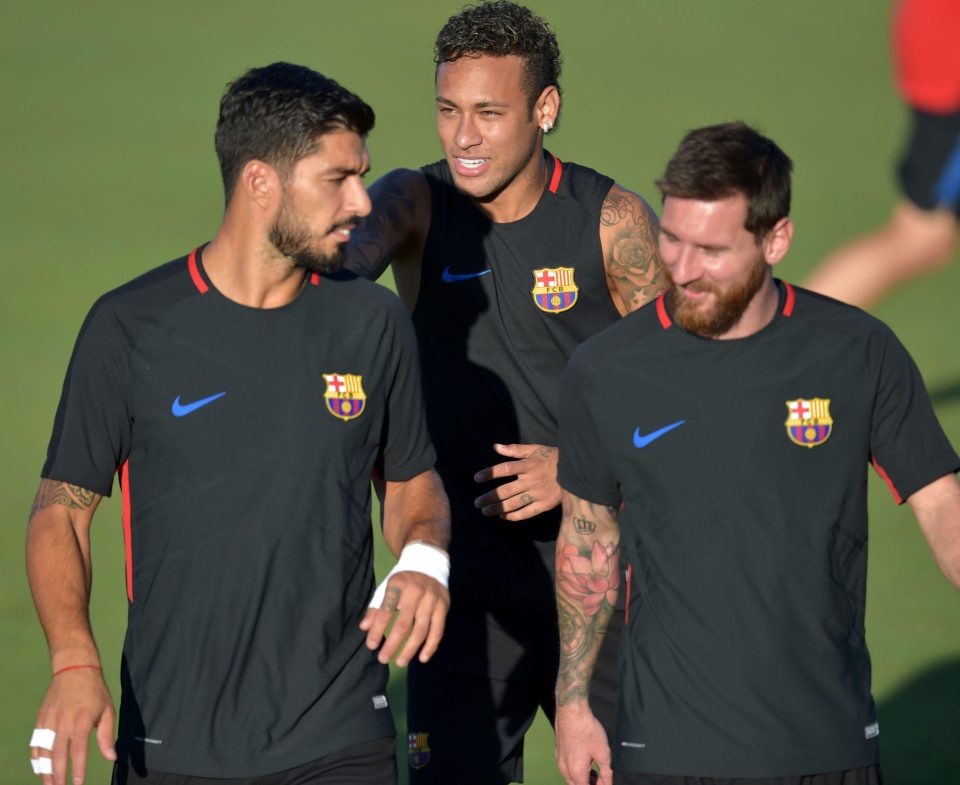 In a last ditch attempt by Messi and Luis Suarez to make Neymar stay the pair took the 25-year-old to one side at the Sheraton Parsippany hotel in New Jersey where the team were staying ahead of their game against Juventus in the Metlife Stadium in July.
According to Sport's Ivan San Antonio, Messi told Neymar: 'What do you want?' Do you want to be a Ballon d'Or [winner]? I'll make you the Ballon d'Or.'
It was Messi's last big play for Neymar to stay and it centred on giving his team-mate more of the spotlight. The inference is that the Brazilian would be able to take more free-kicks and penalties and have a more central role in finishing Barcelona attacks as Messi morphed ever more into a playmaker.
In the subsequent friendly with Juventus Neymar scored twice with Messi standing aside, while holding off defenders, as the Brazilian completed his dribble before shooting past Gianluigi Buffon. He also laid a potential third goal on a plate for Neymar who this time failed to beat the keeper.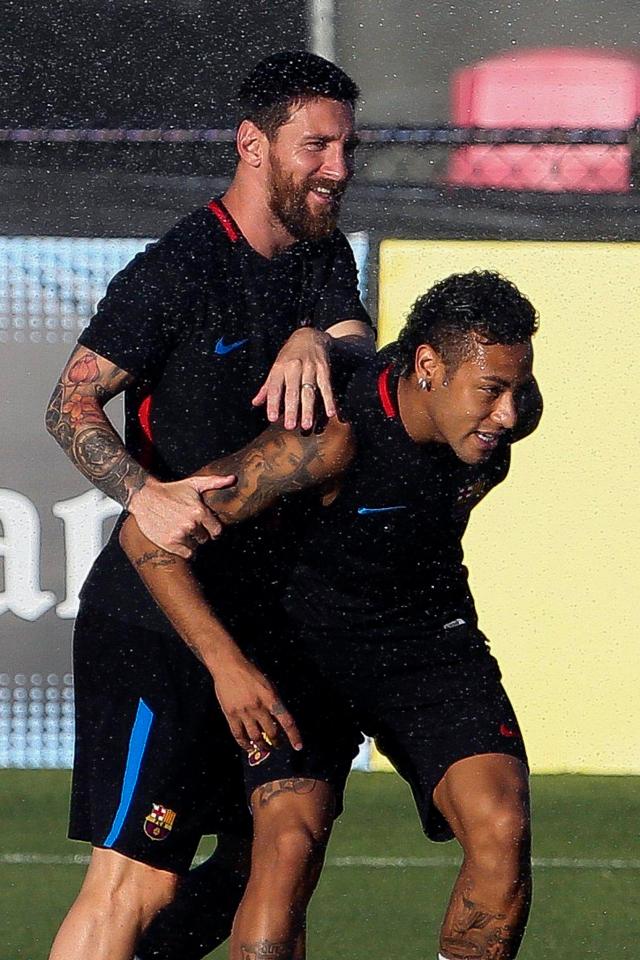 Despite that especially generous performance from Messi and the declaration before the game, Neymar's mind was already made up and he is now Messi's main rival for the big individual prizes in football.
Messi already has five Ballon d'Or/Fifa World Player/The Best awards. Cristiano Ronaldo should win this year's prize but Neymar will join the race in 2018 with the outcome of the Russia World Cup likely to play a crucial role in who gets the personal gong.
Messi left an emotional video dedicated to Neymar on social media when he left the club. He wrote: 'It was an enormous pleasure to have shared these years with you my friend @neymarjr I wish you luck in this new stage of your life.' Neymar responded: 'Thanks brother. I will miss you.' Suarez and Neymar also exchanged goodbye messages.
Dani Alves has since revealed that it was at Messi's wedding that he and Neymar schemed their joint move to Paris Saint Germain and so Neymar's subsequent divorce from Barcelona.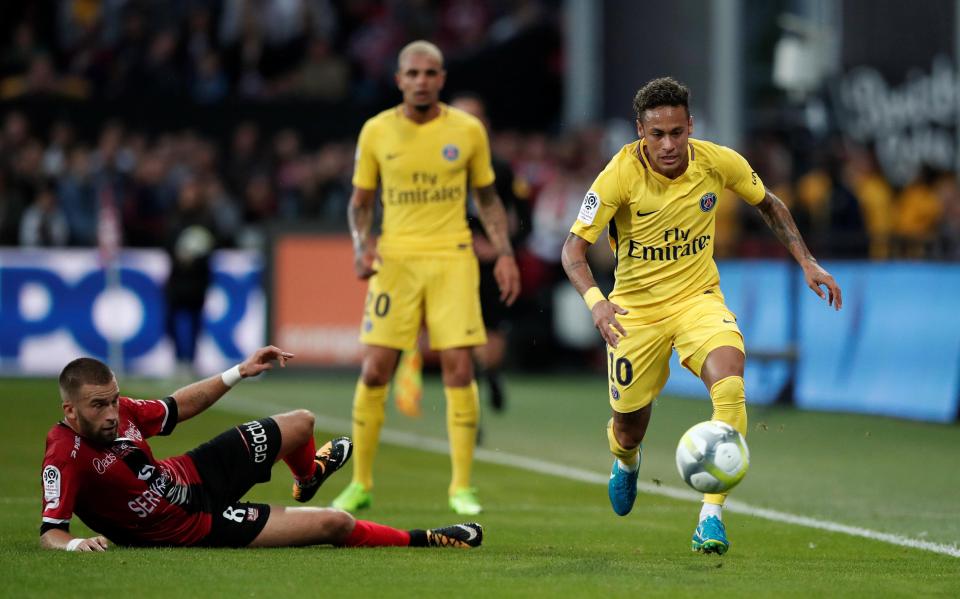 Messi tied the knot in Argentina on July 1 and both Alves and Neymar were at the ceremony having a tete-a-tete about meeting up in Ligue 1 for the new season.