Many football fans are wondering what Zilliqa is about, that some of their favourite footballers are promoting on their social media. The company does not really have anything to do with football but is rather a tech organisation that is leveraging the power of football.
The world is engrossed with the new dimension of trading and investing — Cryptocurrency. The digital currency is enabled by blockchain technology that decentralises the ledger and eliminates the middlemen from transactions. One of the brightest up and coming blockchain platforms is Zilliqa, which uses the sharding technique to increase the speed and scalability of transactions.
WHAT IS ZILLIQA?
Zilliqa is a billion-dollar blockchain startup that was launched in June 2017 by two researchers from the National University of Singapore, co-founders Amrit Kumar and Xinshu Dong. Zilliqa is supported by the founding Zilliqa Research company as well as a growth initiative company, ZILHive. Its cryptocurrency is called ZIL.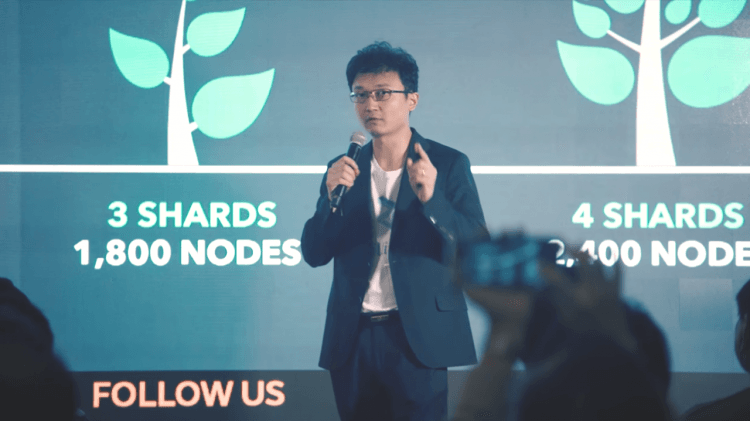 They raised approximately $22 million from their initial coin offering (ICO) within a week in late 2018. The tokens originally rolled out on the Ethereum network as ERC-20 tokens before being transferred to ZIL tokens the company launched their own mainnet in the first quarter of 2019.
The platform is tailor-made to enable secure data-driven decentralised applicability and designed to meet the scaling requirements by becoming the first blockchain platform that uses the sharding mechanism to speed up transactions.
Sharding is a process that allows scalability by breaking down nodes that validate transactions in blockchain networks into smaller components. This helps fulfill the main aim of Zilliqa which is to decongest, ensure faster transactions, secure smarter contracts and transform the blockchain industry altogether.
1/ We are announcing a strategic partnership with @PlatON_Network, the privacy-preserving AI network blockchain marking our first step into the Chinese market 🇨🇳🇨🇳!

Read this thread to learn more about the partnership 👇👇 pic.twitter.com/VhhrF5f7wX

— Zilliqa (@zilliqa) April 29, 2021
Two of the largest blockchain companies, Bitcoin and Ethereum use a network of tens of thousands of nodes but can still only process 3-15 transactions per second. On the other hand, the latest figures show that Zilliqa can complete 2488 transactions per second with just 3600 nodes, which is an ever-increasing figure.
WHY ARE FOOTBALLERS TYING UP WITH ZILLIQA
Cryptocurrencies use influencer based digital marketing that helps them target the exact audience they wish to. By concept, the crypto industry is heavily dependent on influencers to sway the market sentiment in their favour among uncertainty about the legitimacy of the currency.
Footballers are global icons and are followed beyond the minute fragments of language, region and sects, which helps the company spread its reach wider, grow its legitimacy in the public eye, increase support and improve its reputation in the industry.
Zilliqa has already signed up with some of the best footballers in the world currently.
Get ready. The $ZIL dream team is coming ⚽️ -MS pic.twitter.com/zCkSn9Ymaa

— Zilliqa (@zilliqa) April 28, 2021
Renato Sanches from Lille; Ruben Dias from Manchester City; Diego Costa (free agent); Joao Felix from Atletico Madrid; Keylor Navas from Paris Saint-Germain; Radamel Falcao of Galatasaray; Diogo Jota from Liverpool; Raul Jimenez from Wolverhampton; James Rodriguez of Everton; Pepe from FC Porto have all been roped in by the company for promotion activities.
You're never too young to follow your heart and do something unique. Take it from me – Can't wait for my new adventure with @zilliqa ! 😊 ⚽
#ZilliqaFootballStars #ZILForTheWin
To be ready click here: https://t.co/u4qC1s1XPr pic.twitter.com/2h1VtYj1Ab

— João Félix (@joaofelix70) May 13, 2021
All of these footballers are tied with the Portuguese sports public relations agency called Polaris Sports, which explains the high number of Portuguese footballers in the list. Polaris announced their tie-up with the blockchain company a day before the campaign started and players started to post on their social media handles.
Stay tuned 🔜 pic.twitter.com/GN98L6mfAR

— Polaris Sports (@polarissports) April 27, 2021
Another star footballer that is signed with Polaris sports is Juventus' Cristiano Ronaldo who is rumoured to be joining the billion-dollar startup's media campaign next.