When people look at football and think about the game's hottest properties, for the fans it is the Kylian Mbappe's and Erling Haaland's. Maybe the smarter fans may think that managers like Pep Guardiola or Jurgen Klopp are more valuable.
But for clubs, it is about a 56-year-old man, who retired from playing professionally at the age of 24 and then went to establish himself as one of the game's leading talent spotters and football directors. His name, Luis Campos.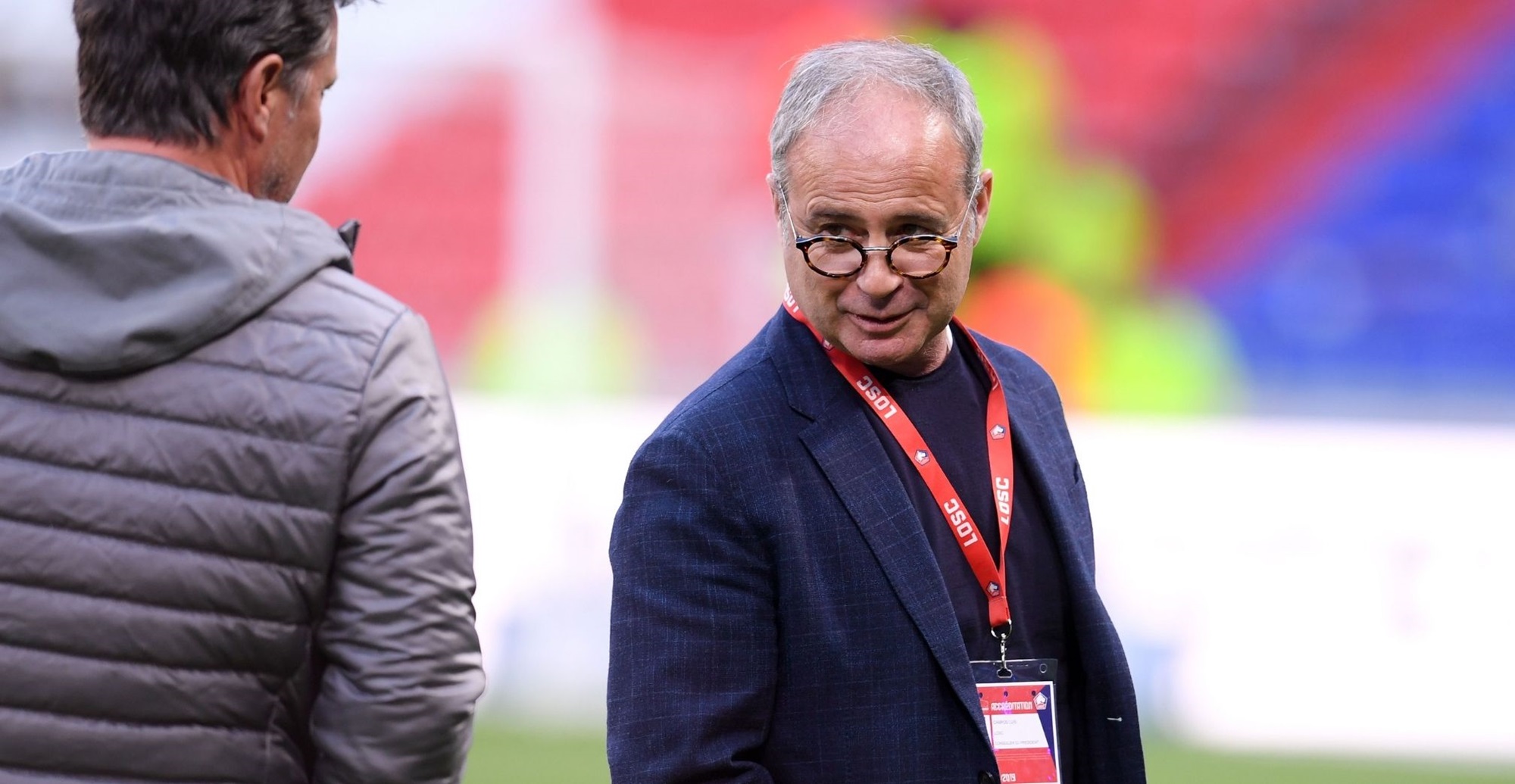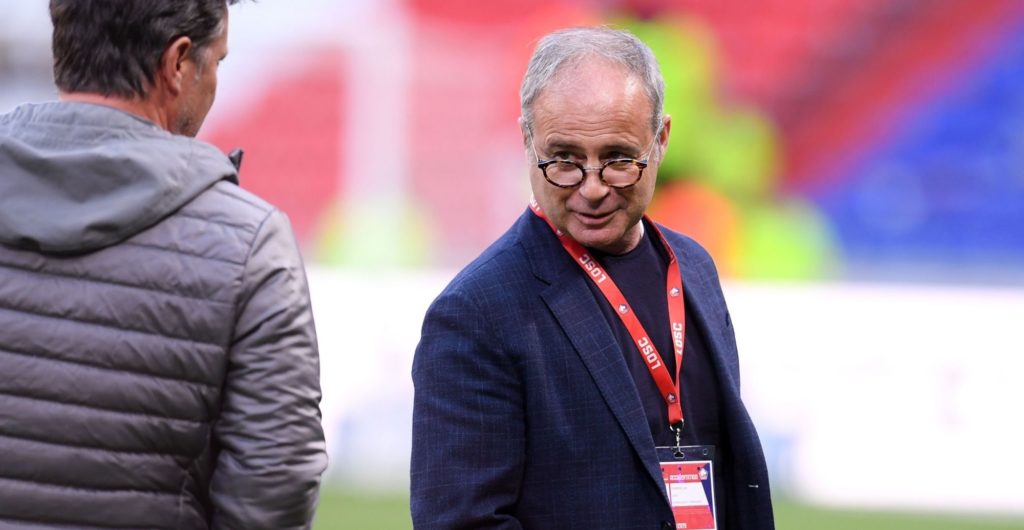 Luis Campos. (Image Courtesy: Lille / Twitter)
Campos has unearthed over £500m worth of footballing talent during his time at Ligue 1 clubs Monaco and Lille, such as Kylian Mbappe, Fabinho, Bernardo Silva, Benjamin Mendy, Nicolas Pepe, Victor Osimhen.
EARLY LIFE
Born in the coastal town of Fao in northern Portugal in 1964, Campos played football during his childhood and youth before turning to studies as he went on to pursue a physical education degree at the University of Porto, some 50 kilometers away from his home.
During his time at university, Campos joined as a youth coach at local club AS Esposende and after finishing his studies, he joined then top-tier club SC Espinho as their fitness coach. At the age of 27, he became a manager of a football club for the first time, taking charge of Uniao de Leiria, after a stint as their assistant coach for a brief period.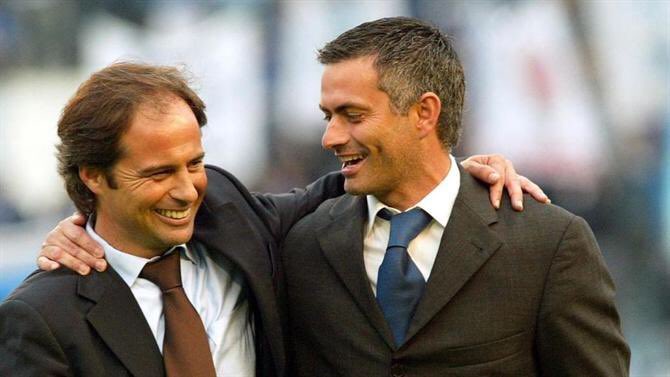 Campos with Jose Mourinho during their time in Portugal. (Image Courtesy: Canal+ / Website)
Although Campos became one of football's leading transfer masterminds, his managerial career was a not very successful one. After his time at Leiria, the Portuguese has managed nine clubs in his 13-year career since 1992 as a manager. His best result was beating Jose Mourinho's 27-game streak with Porto, while his stint at Gil Vicente in 2004.
During the fag end of his managerial career, he managed to undersee three relegations in three years, earning him the nickname 'Campas' which means 'grave' in Portuguese. Nevertheless, the players who played under him see him as a hard-working and straightforward person and a person who was passionate for the game.
CAMPOS' BRILLIANCE AT MONACO
After his last job as a manager at Biera-Mar in 2005, Luis Campos tried and tested at many jobs before, in 2012, landing at Real Madrid as one of compatriot Jose Mourinho's coaching staff and scouts.
One year later, AS Monaco swooped in for Campos, first giving him the title of advisor to club vice-president Vadim Vasilyev in 2013 and later elevating him to the role of technical director.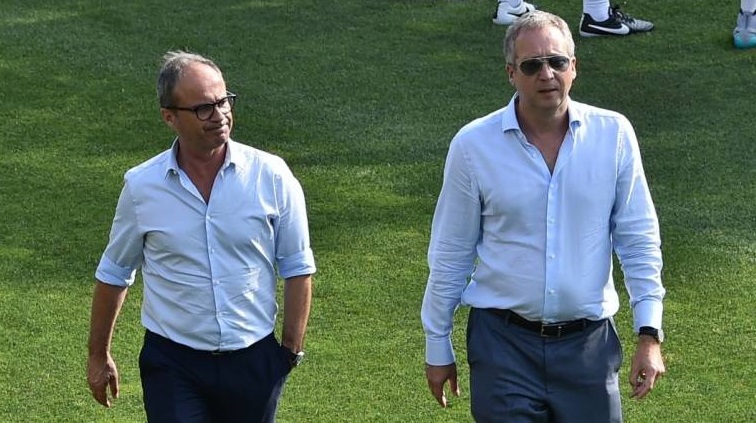 Campos with Vadim Vasilyev, then vice-president of AS Monaco. (Image Courtesy: France Football / Twitter)
And things changed as soon as he arrived. In the summer that Campos arrived, Monaco went on a spending spree, bringing in James Rodriguez and Joao Moutinho for €70 million, and Radamel Falcao and Geoffrey Kondogbia from La Liga for a combined €63 million.
Apart from these big money signings, Campos was also responsible for some shrewd business such as getting in Anthony Martial for €5 million and a two-year loan transfer of Brazilian Fabinho. The story of Martial was somewhat indicative of Campos' talent as a scout. When asked about this, he said,
"He had played only eight minutes for Lyon and they needed the money, so I told my CEO I need this boy. He said: 'Are you sure he could be a striker for us?' I said: We need to work with him but I believe he will become the best striker in France".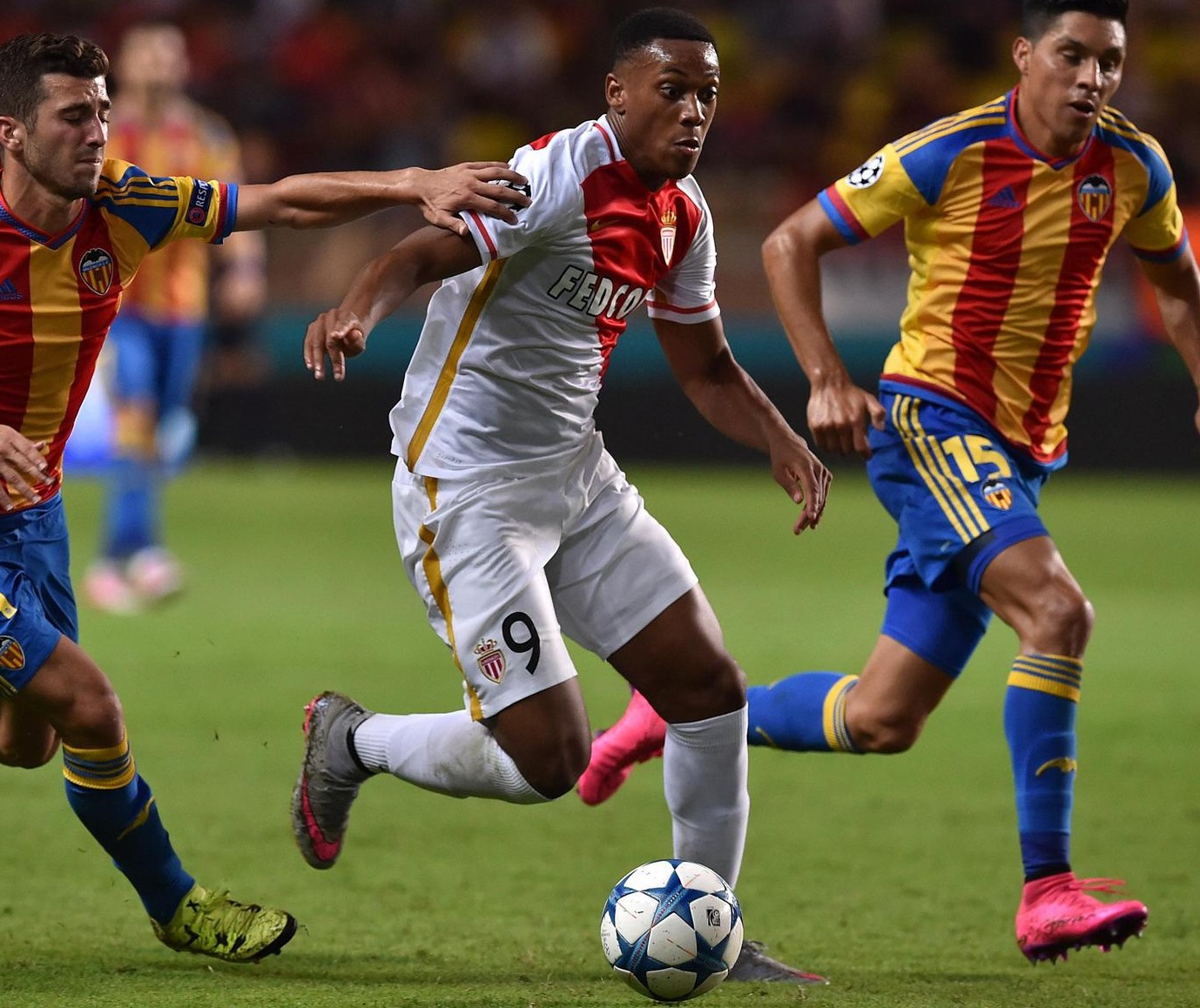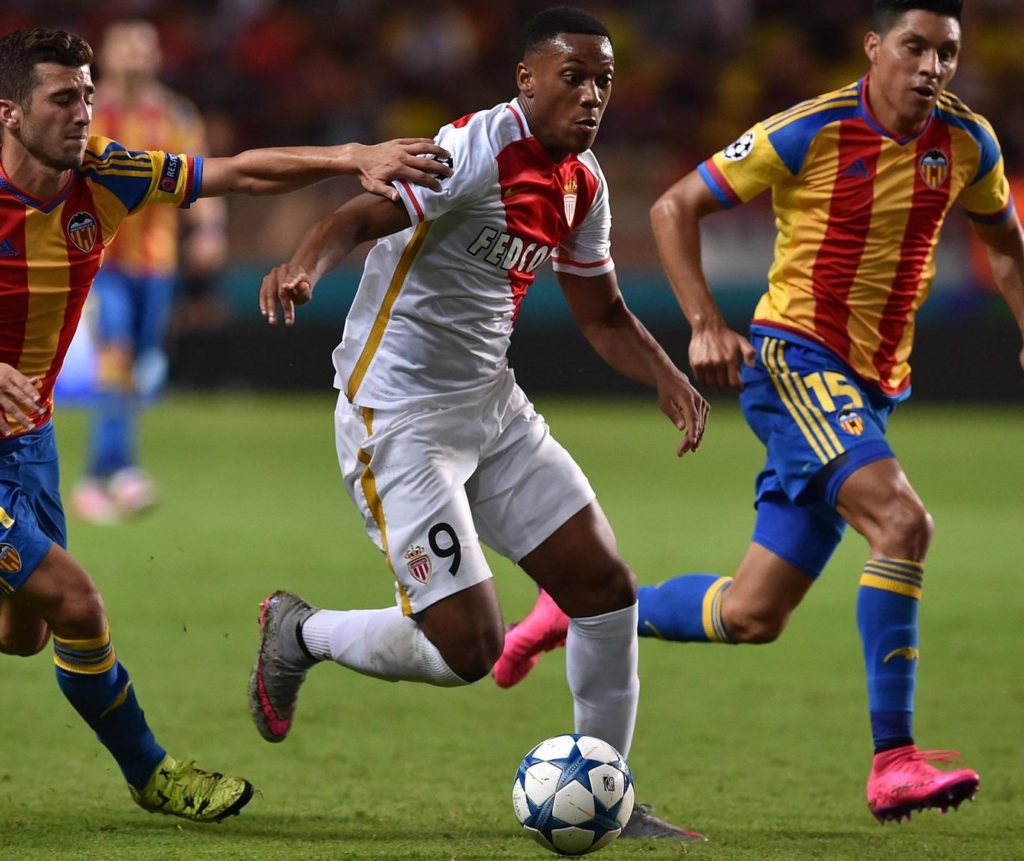 Martial, while playing for AS Monaco in the Champions League. (Image Courtesy: Manchester United / Website)
Two years later, Martial was sold for €60 million to Manchester United.
While the 2013 summer saw money being splashed around, the next year was the opposite as James departed for Real Madrid in a €75 million deal after shining at the World Cup with Colombia, while his compatriot Radamel Falcao joined Manchester United on loan.
These players were somewhat replaced with signings such as Bernardo Silva for €12 million and Tiemoue Bakayoko for €8 million. But the biggest change for Campos was the arrival of Leonardo Jardim as the manager and it was a match made in heaven for Monaco as both went on to create history.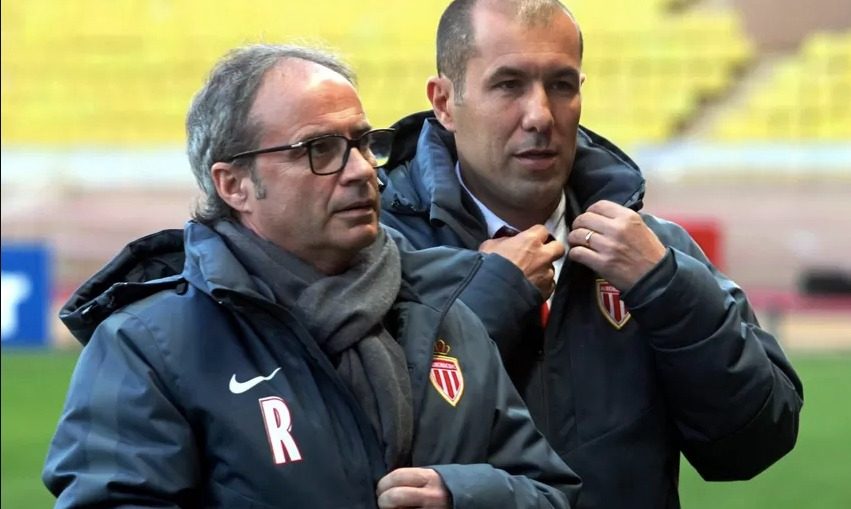 Luis Campos with Leonardo Jardim when both were at Monaco in 2015. (Image Courtesy: AS Monaco / Website)
Both of them were of the same idea that a philosophy of buying for low prices and selling high was to be implemented and it was very much effective, which is also presently visible at Lille, Campos' latest job centre.
The work that Campos had done wasn't noticed until he had left Monaco in late 2015, after which came the high-profile departures of players that the Portuguese had bought to the Monegasque club during his tenure. But the most remembered player would be Kylian Mbappe.
Just before leaving Monaco, Campos met with a unhappy Mbappe who was struggling for game time in the youth levels. Campos immediately recognized the Frenchman's talent and put him in Monaco's B team and viola, just nearly 20 months later he was leading the club to their first French league title in 17 years.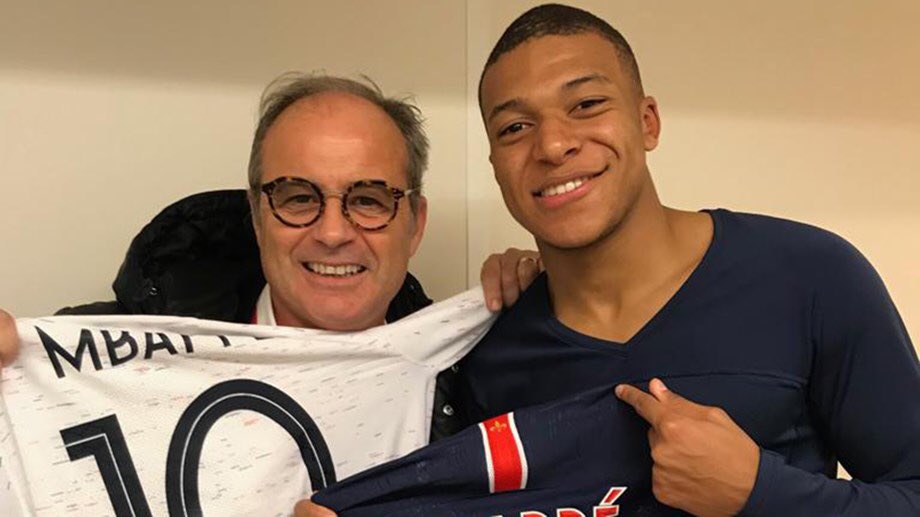 Campos with Mbappe after PSG's 4-2 win against Lyon in the league. (Image Courtesy: Kylian Mbappe / Twitter)
That youngster went on to break the record of the highest transfer fee ever paid for a teenager when Paris Saint-Germain paid an initial €145 million with another €35 million in variables.
Not only Mbappe, but eight out the eleven that mostly started in the title winning campaign in 2016/17 were bought under Campos' reign.
A 2.0 AT LILLE
After leaving Monaco in late 2015, Luis Campos had offers from several clubs, including a strong one from Marseille but when Gerard Lopez took over Lille's ownership in late 2016, he wanted someone who could bring in fresh ideas to the club and there went the Portuguese as Lille's sporting director in 2017.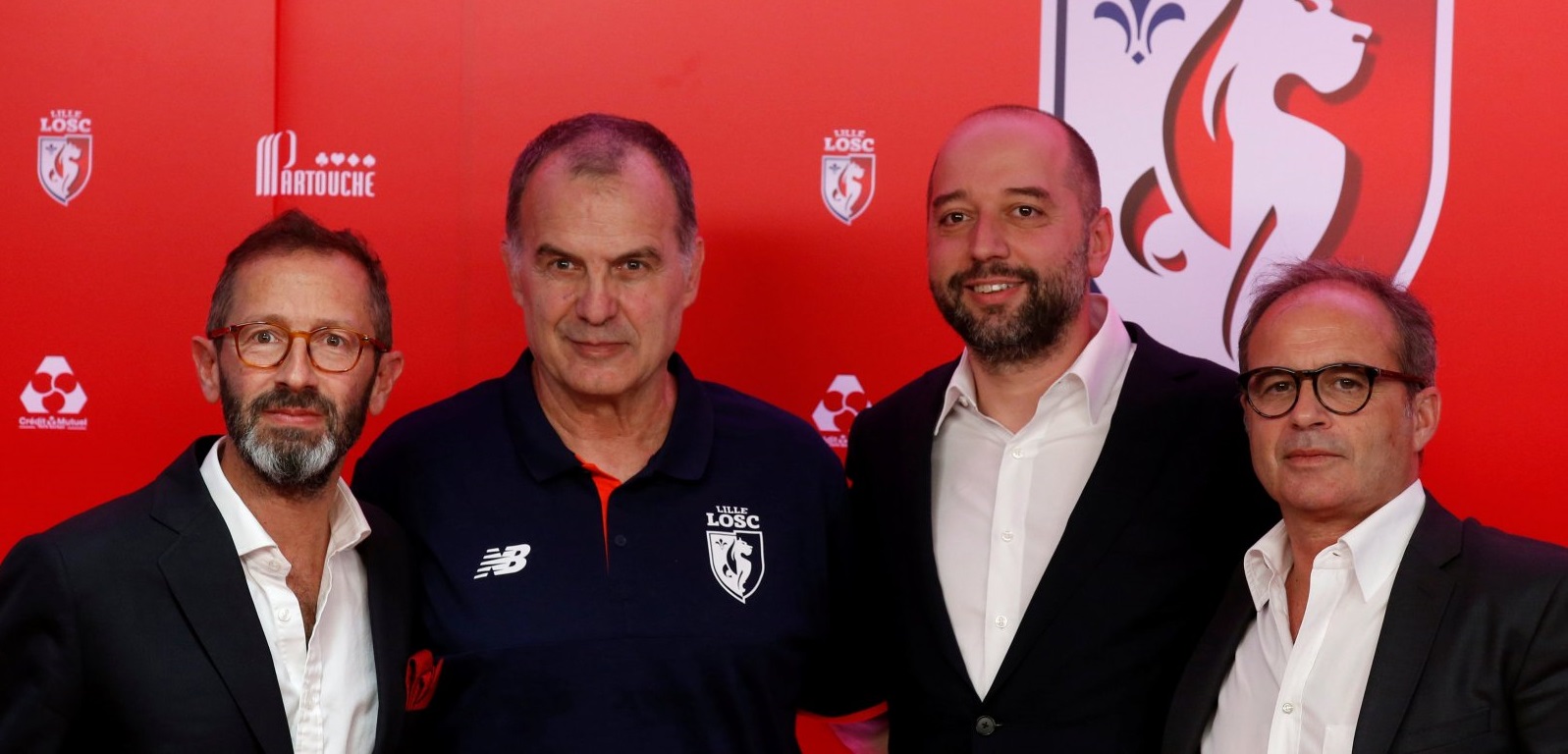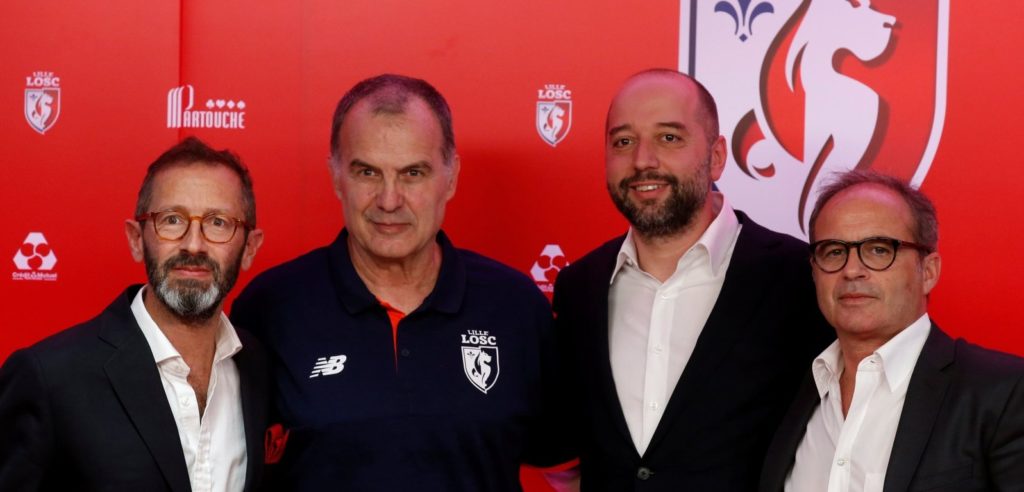 Campos with Bielsa and Lopez after their induction into the club. (Image Courtesy: Lille / Website)
And as soon as he arrived, Campos stamped his authority at the club. He had overseen a departure of 22 players and arrival of 17 fresh faces under a year with Marcelo Bielsa as their manager. But El Loco was not up to the mark as Lille amassed a paltry 12 points in the first 13 games, which led to his sacking and the appointment of Christophe Galtier as his successor.
Galtier helped Lille to finish just outside the relegation spots and Campos now had to work with Galtier on a stricter budget. And boy did the Portuguese deliver.
Jose Fonte, once a renowned player at Southampton, was in China before he was brought back into top-flight European football. The deals for Rafael Leao and Jonathan Bamba once again indicated the Campos' shrewdness in the transfer market, bringing both of them on a free from Sporting and Saint-Etienne, respectively.
🔴 José Fonte : un mondialiste et champion d'Europe portugais arrive au LOSC
Lire le communiqué ➡ https://t.co/cp9PyhiFhZ#MercatoLOSC pic.twitter.com/8JpSvp44u0

— LOSC (@losclive) July 20, 2018
Zeki Celik was another great deal in Campos' career. The Turk was playing in the Turkish second division before he was swooped for a meagre €2 million. Now he is one of the most important players of his club and national team as well.
But the best of all is Nicolas Pepe. First scouted extensively by Bielsa, Luis Campos played a huge role in bringing the Ivorian from Angers just for €9 million and after his talismanic season in 2018/19, Pepe went on become Arsenal's most expensive player after the London club paid €80 million to get his services.
That season where Lille finished second in the league behind PSG, also saw the departures of Leao and Thiago Mendes for a combined fee of around €50 million but they were immediately replaced with players like Victor Osimhen, Renato Sanches and Yusuf Yazici for less than what Pepe cost. This again indicated Campos' mettle in the transfer market and his ability to get deals done when they need to be.
Lille sold Pépé for €80m and replaced him with Osimhen for €22.4m. The next summer they sold Osimhen for €70m and replaced him with Yilmaz on a free transfer. Now, Yilmaz has scored 15 goals in 25 games as Lille is on trajectory to win Ligue 1.

Luis Campos is a maestro.

— Maxi (@MaaxiAngelo) May 7, 2021
The same thing happened at the end of the 2019/20 season after Napoli was forced to pay a club record €70 million while defender Gabriel moved to Arsenal in deal costing €26 million. And again, they were replaced with ease as Jonathan David, Sven Botman arrived for a combined fee of €35 million while Turkish veteran Burak Yilmaz free transfer was heralded a coup.
And it was a coup indeed as Yilmaz has played a talismanic role, ably supported by David, Bamba and Yazici, in propelling Lille to the top of the league, where they are one win away from winning the Ligue 1 title after nine seasons.
Much of the club's accomplishments this season is owed to the outstanding tactical and developmental work of Galtier who has made Lille into producing seismic quakes in the footballing world.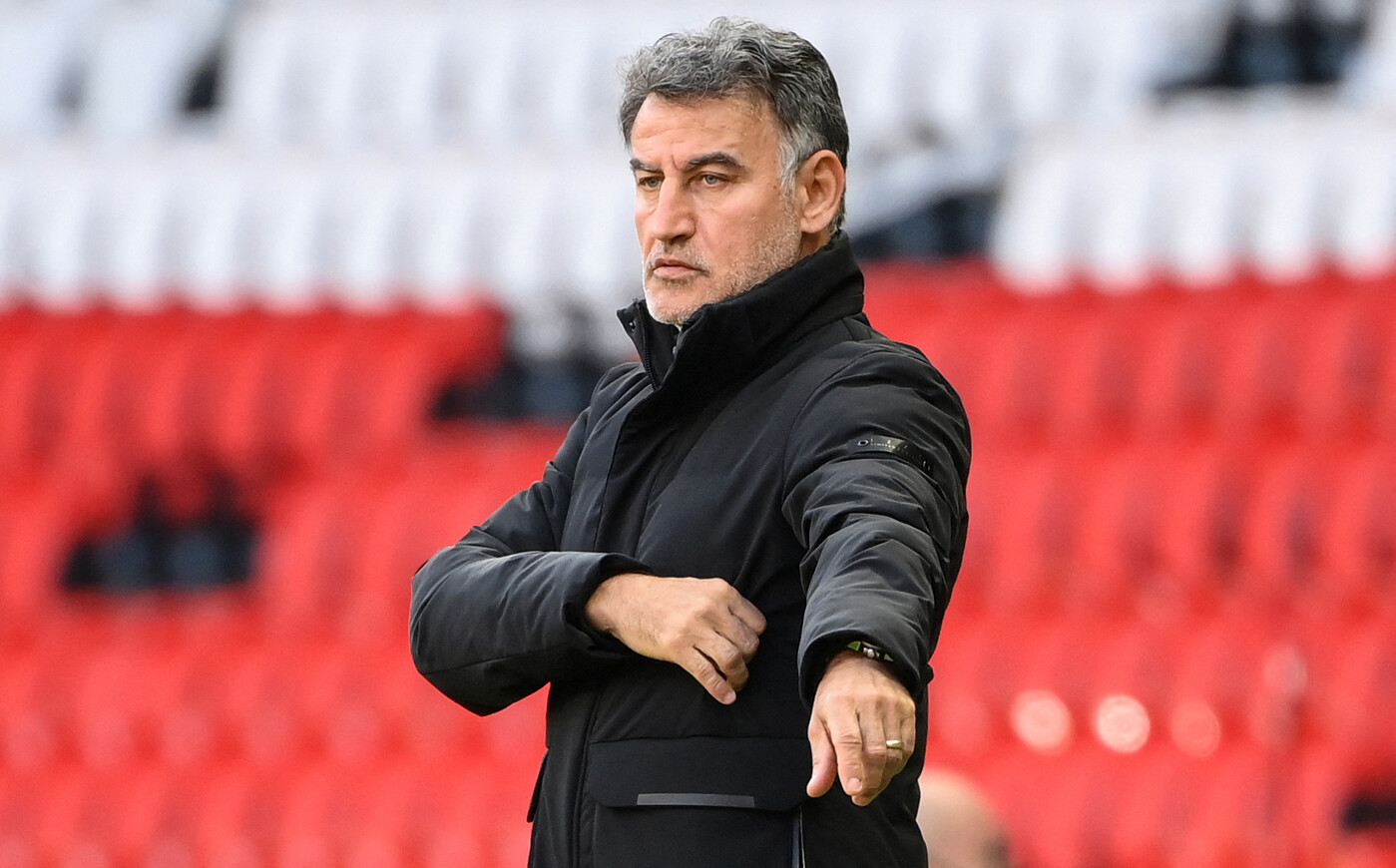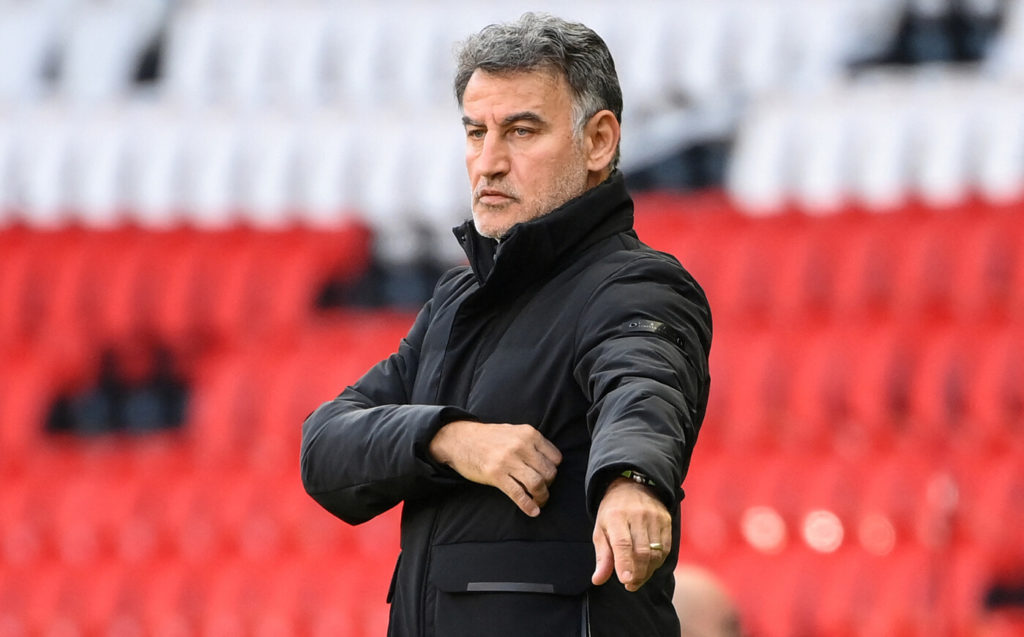 Galtier has done wonders with the club and is one of the main reasons why Lille are at the top of the league. (Image Courtesy: Lille / Website)
However, none of this would have been conceivable without the brain of Luis Campos which had been developed throughout the divisions in Portugal during his coaching days and refined at elite clubs in talent-spotting roles.
Top-tier sporting directors are not often attributed the credit that their dedication and decision-making warrants, and this is more than true with regards to Campos.
His stellar work in the transfer market has regularly gone unnoticed, and he has proven time and time again during his stints with Monaco and Lille that he is excellent at identifying talented young players to suit a club's philosophy.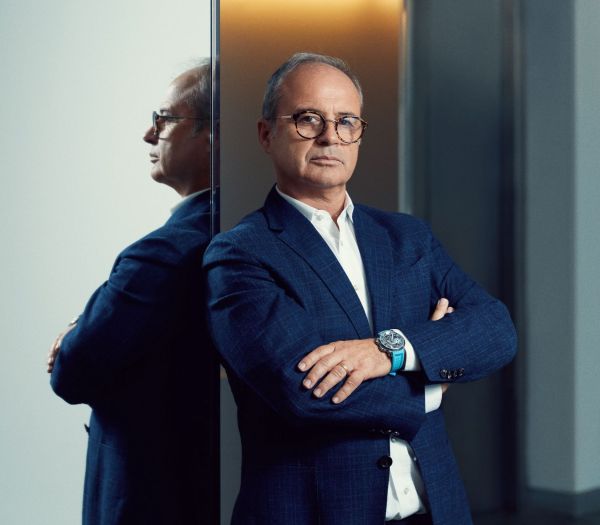 Campos, in a collaboration with watchmaker Angelus for their limited edition series. (Image Courtesy: Angelus / Website)
Luis Campos is the best in the business and after Lille's splendid season, it wouldn't be a surprise if any of the big clubs appoint him as their sporting head and it would be easier too in the summer, as Campos had left Lille in December 2020 after a change in the club's ownership.
While leaving Monaco, he promised that it wouldn't be his 'final masterpiece' and he proved that at Lille and no doubt that he will be on another mission to change the fortunes of some lucky club.