Gunners contract rebel Alexis Sanchez is now set to stay at Arsenal for one more year if the North London club prove their ambition in the upcoming summer transfer window.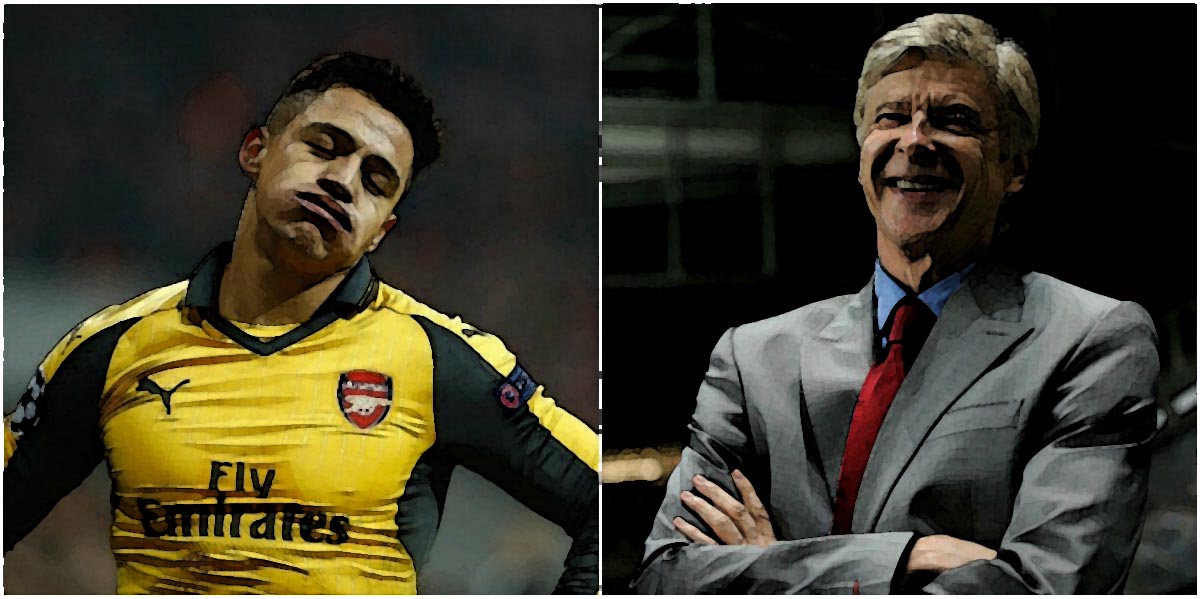 Sanchez had earlier hinted that he wanted to move to a club where he feels he can win more trophies and have not yet signed a new deal with the Gunners. His current contract at Arsenal expires in the summer of 2018, and he has been linked with a move to top-flight European clubs.
And now Sanchez has openly challenged the Gunners hierarchy to revamp the squad in the summer, which could convince him to stay – or see him joining Chelsea on a free transfer when his contract expires in the summer of 2018.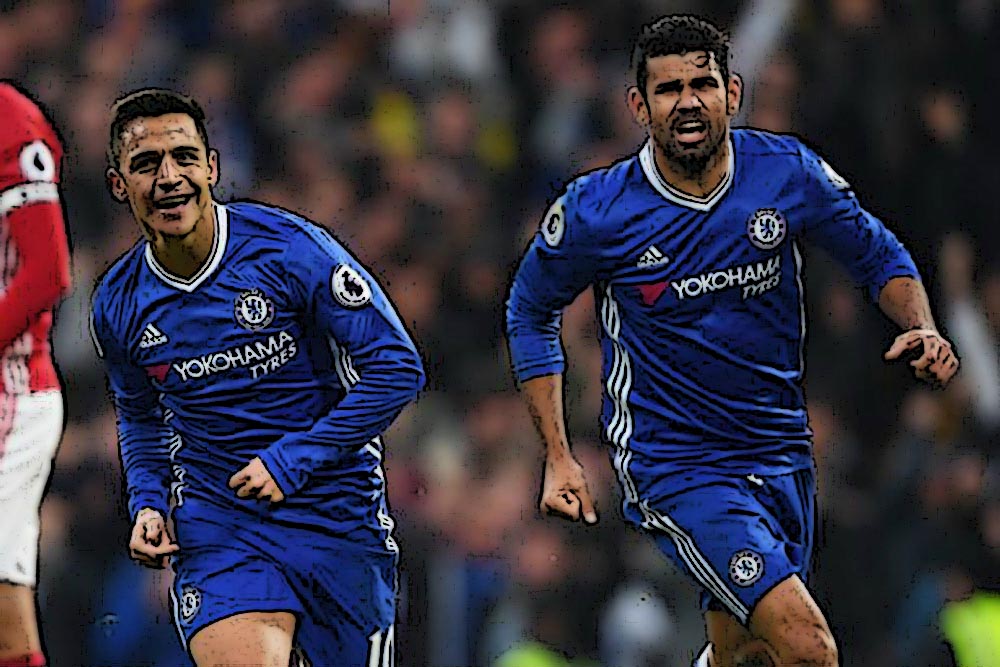 Earlier, Sanchez dropped a hint about moving to Chelsea once his contract at Arsenal expires.
While on international duty in March, Sanchez said: "I am happy in London and hope to finish my contract there."
"I'd like to stay in the city but with a team that is winning things, that has a winning mentality."
"I'm 28 years old, I still have a lot of years ahead of me. I am a player who looks after himself."
The Chilean superstar is happy with life in London, where he has been living for almost three years since his £30million-plus move to Arsenal from La Liga giants Barcelona.
And according to FootTheBall sources, Chelsea boss Antonio Conte has also held talks with Sanchez's representatives about a switch to the Stamford Bridge in the summer.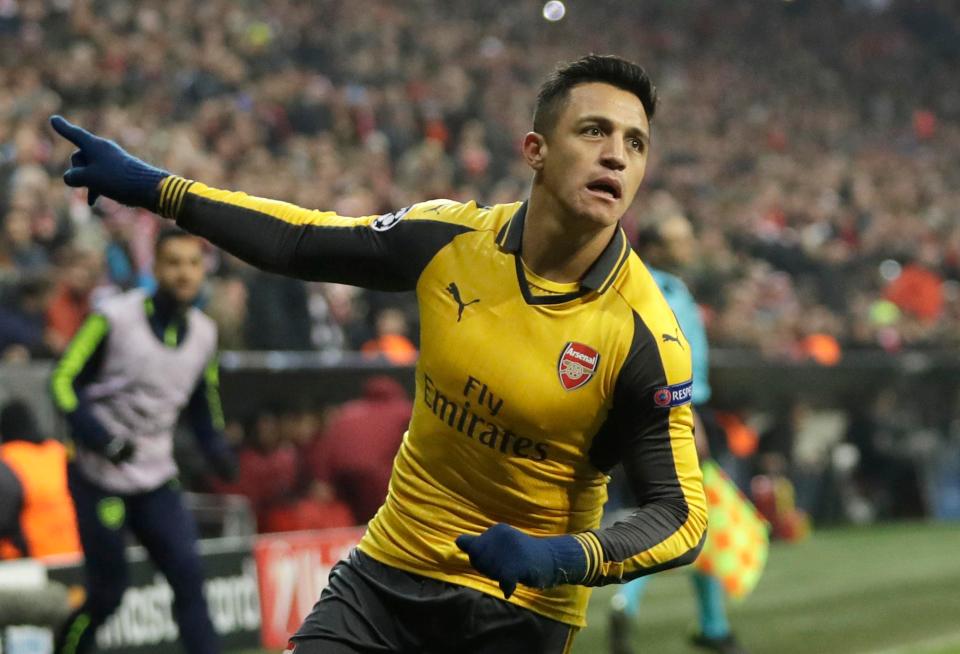 Sanchez is well aware about Antonio Conte's interest in securing his services in the summer but it is believed that the Chilean knows that Arsenal will not sell him to a rival club.
It seems that this is a strong warning to the Gunners hierarchy that they need to show the winning mentality and prove their ambition if they want to keep their star player away from the clutches of Chelsea.
Chile's 'El Show de Prensafutbol' has now claimed that the Chilean superstar is now also under the radar of Manchester United and Manchester City.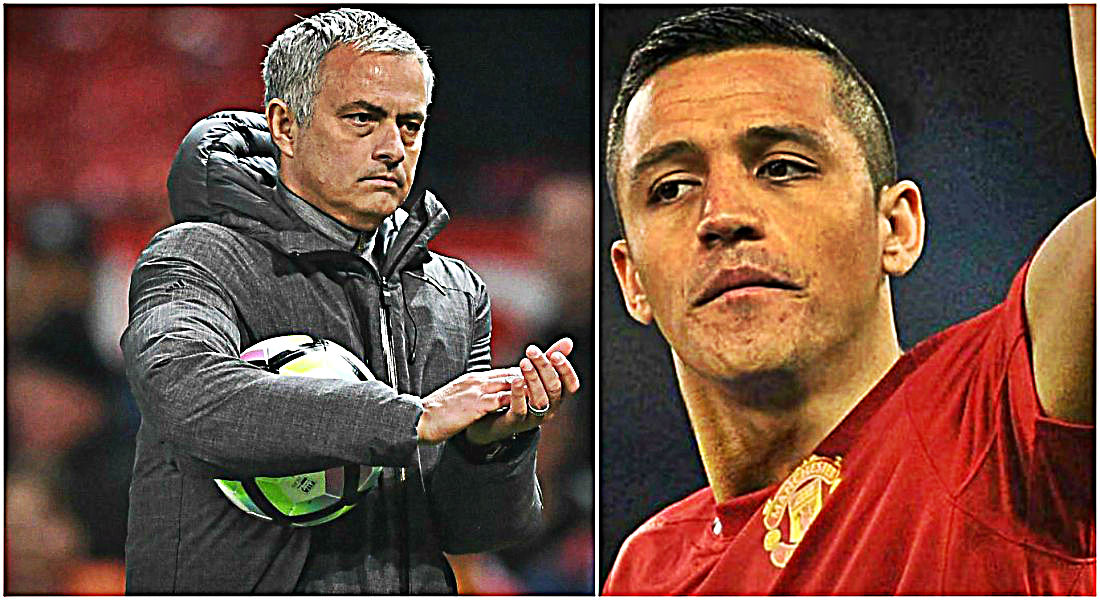 Arsenal contract rebel Alexis Sanchez has now got a phone call form Jose Mourinho, who asked him about the chances of making a switch to Premier League giants Manchester United, according to reports.
Both Mourinho and Pep Guardiola are keen on securing the services of Sanchez, who is yet to sign a new deal at Arsenal.
Ligue 1 giants PSG and Serie A defending champions have also shown interest in signing Sanchez, and sources claim that they have opened negotiations with the player's agent this week. And it is believed that the Gunners would prefer to sell the Chilean abroad if Sanchez sees out his existing contract at the Emirates.
The North London club Arsenal are feeling the heat as former Barcelona star Alexis Sanchez and German winger Ozil have delayed their expected contract extension this summer.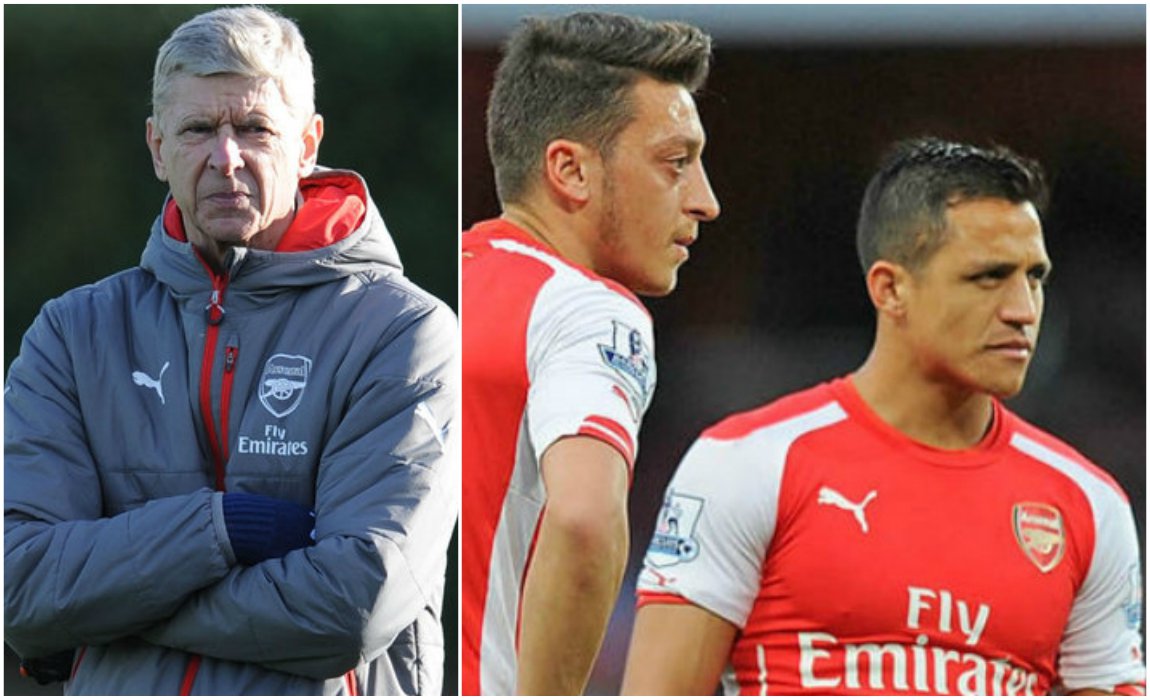 Sanchez and Ozil want to match the Premier league's top earners and are demanding more from the North London club.
Both Sanchez and Ozil have played a pivotal role in Arsenal's second spot finish last season and has stepped up their game to a higher pedestal this season. Wenger has been desperate to secure the long-term future of both his stars but the club has failed to reach an agreement with the duo over their huge pay rise demand.
Wenger Looks Likely To Stay But Arsenal Worry Both Ozil And Sanchez Will Quit This Summer
Star duo Alexis Sanchez and Mesut Ozil have only one more year left on their current contracts and are playing hardball with Wenger.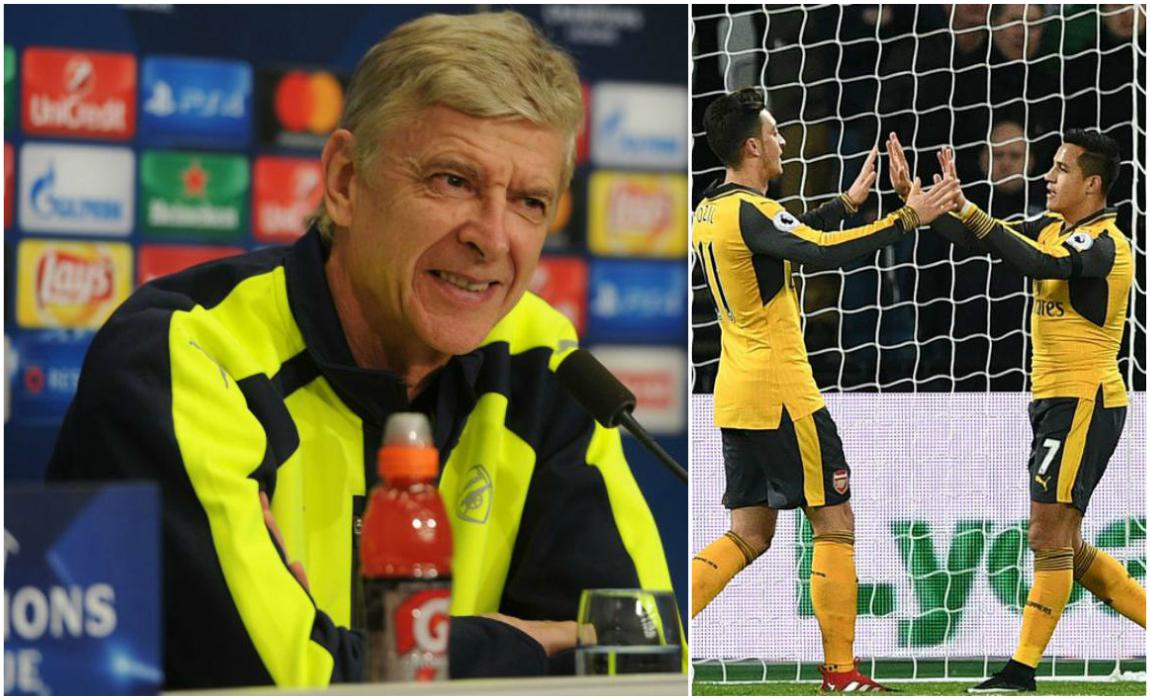 With Alexis Sanchez on the brink to leave Arsenal in the summer or next season, the Gunners hierarchy do not want to lose Ozil at any cost and are trying hard to tie him down on a new mega-deal.
Arsenal are now desperate to overrule their old wage structure in order to make sure that Ozil and Sanchez signs a new contract and stays at the club irrespective of whether Wenger is still in charge next season.
Ozil currently pockets a wage packet of £140,000-a-week which can go up to about £200,000 including bonuses – and is the highest paid player at Arsenal.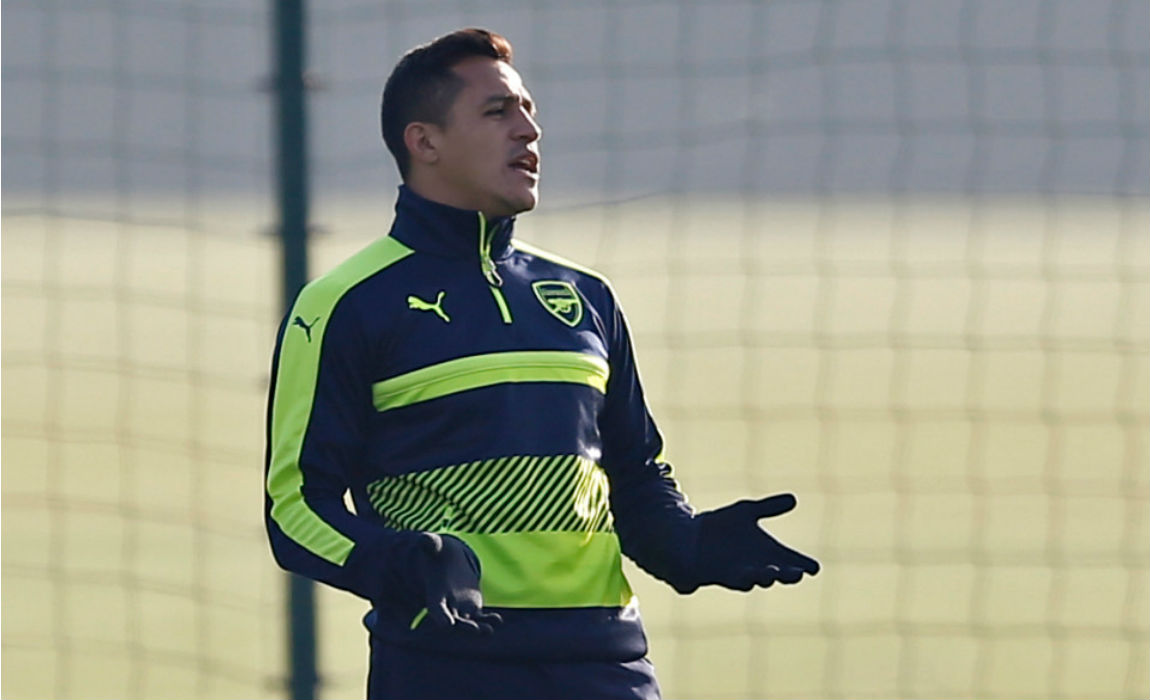 Alexis Sanchez currently takes home a wage packet of £130,000 per week at Arsenal and Foottheball sources reveal that the Gunners bosses have offered him a new deal worth an extra £50,000 a week.
But Sanchez wants a new wage packet above £300,000-a-week to stay put at Arsenal – as does the German playmaker Mesut Ozil.
Manager Arsene Wenger's own future remains uncertain.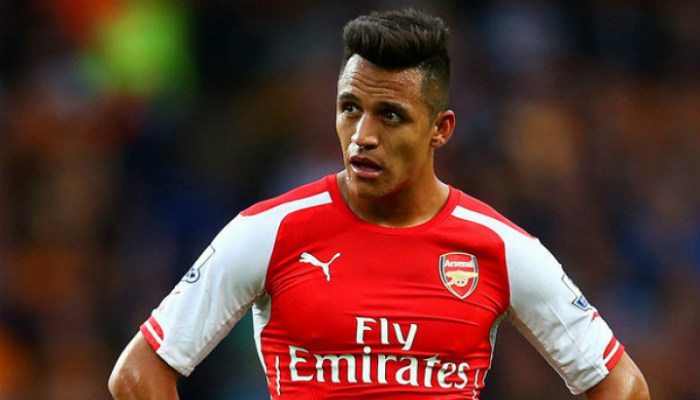 But it seems that Sanchez will only stay put if Arsenal are ready make major changes in the squad next season – rope in big players and bolster the squad in all the departments that would make them genuine title contenders in the upcoming seasons.