Eddie Nketiah has now become the first Gunners player born after Arsene Wenger took charge at Arsenal to score for the North London club with an incredible brace against Norwich.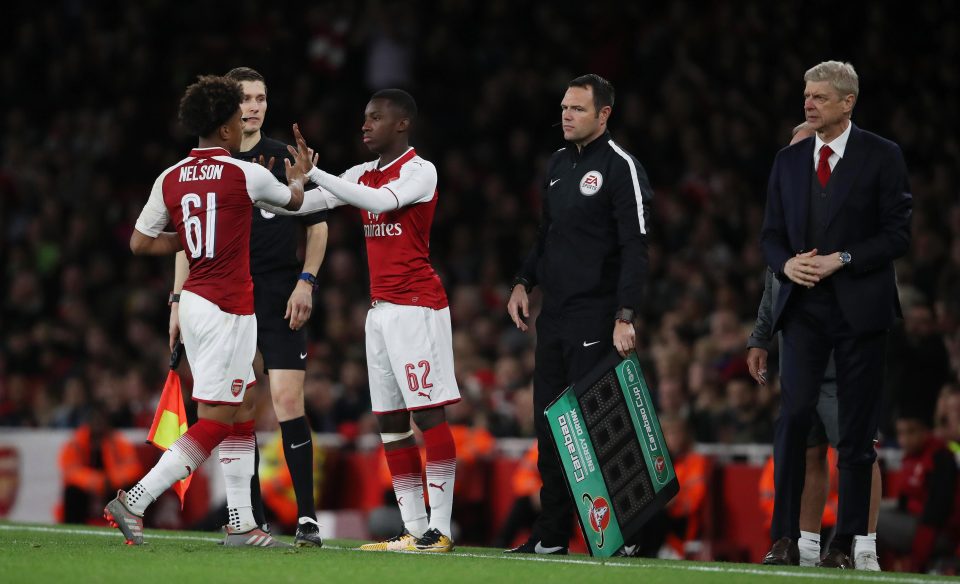 Arsenal was on the brink of exiting the Carabao Cup, when Nketiah, 18, came off the bench and scored just 15 seconds after coming on, slotting home Francis Coquelin's flick-on from a corner.
His equaliser sent the game into extra-time when he rescued the Gunners by scoring his second and Arsenal's winner from a venomous header at the far post.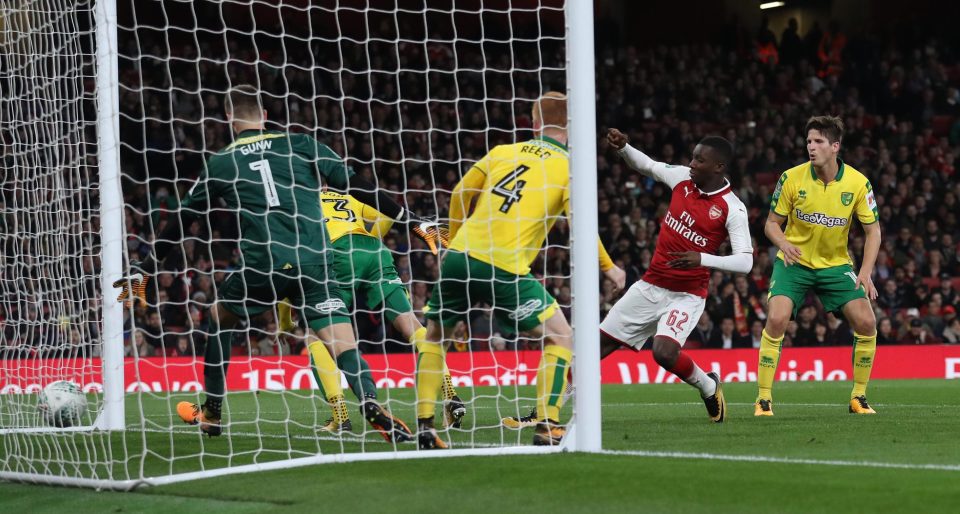 Gunners boss Arsene Wenger heaped praise on Nketiah, who rescued Arsenal following Josh Murphy's opener.
Wenger said: "The fact is we needed to score goals and he can score goals.
"Overall in the end we had something like eight strikers on the pitch and I know he has the qualities but when a team needs you, you don't know how he will respond. He has shown that.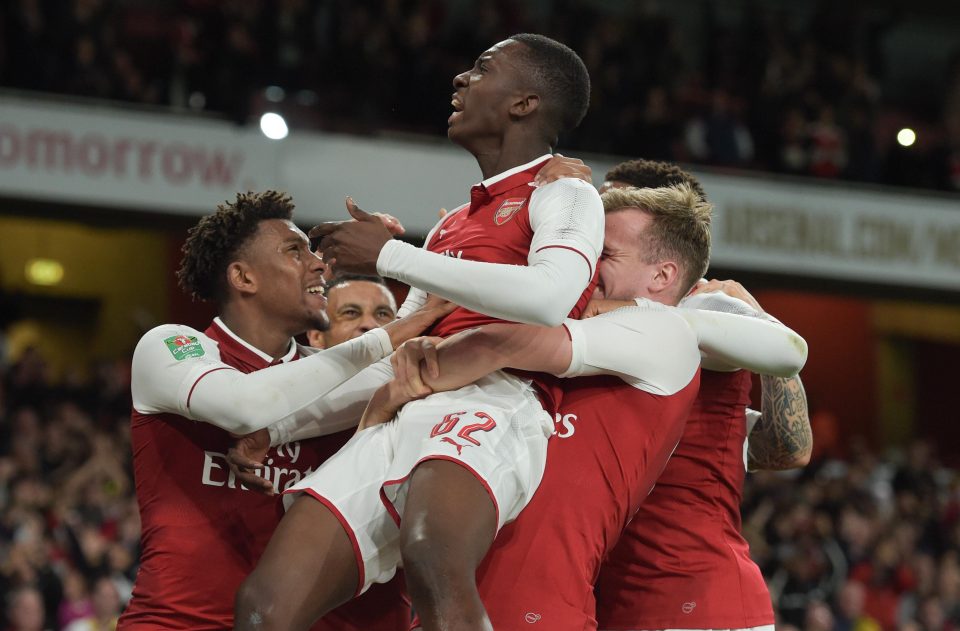 "I liked the header he scored because he is not tall and you see the way he took the header. He has a determined character and has desire to score.
"He has top quality and is one of player who was with me in pre-season and I knew what he could do.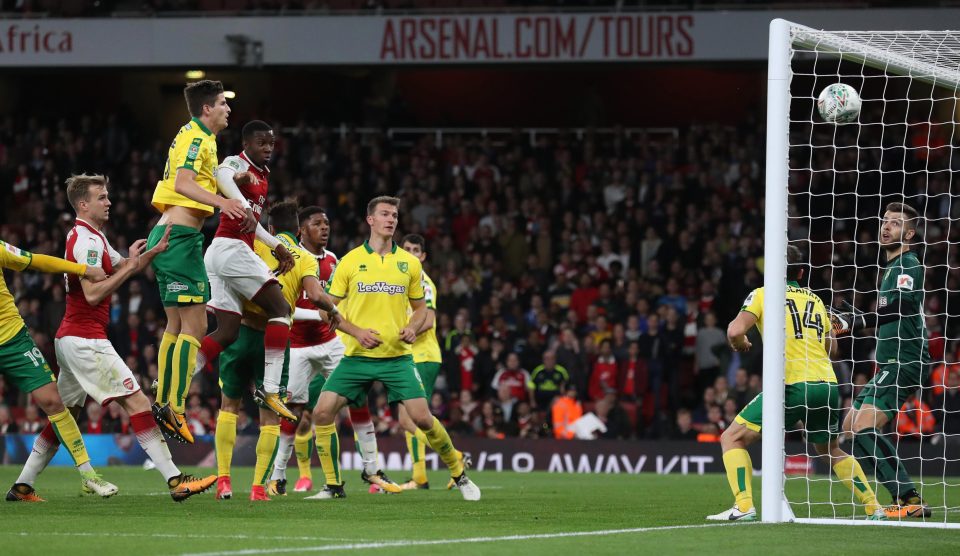 "I must say I am impressed think he was not even conceived when I was already here.
"But it is good as well. Life gives a chance to young people and hopefully he will make a long career at Arsenal FC. We are proud to give young players a chance.
"I don't know what happened at Chelsea. He has scored goals at youth level and sometimes I don't know why they let him go.
"I don't know why. You see that more and more. Young people travel from one club to another. I don't know.
"We lacked ideas against Norwich. I was impressed by their defensive performance.
"I thought what we could do to make a gamble. I know he can score goals. I know his character and he is not afraid."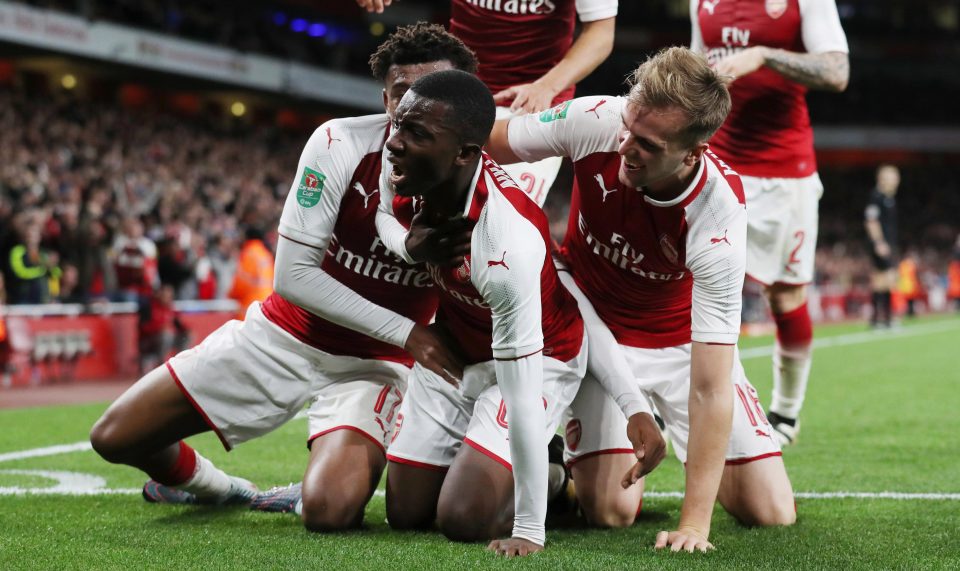 Arsenal signed Nketiah from rivals Chelsea in 2015 and he has gone on to fire in the goals at youth level.
Arsenal roped in Nketiah from Premier League rivals Chelsea in 2015 and he has already proved his mettle at the youth level.
Nketiah scored 24 goals in his debut season for the Under-18s and he stepped up his game from there – with 27 goals to his name in 42 appearances for the kids and the reserves last season.