Petr Cech has proved he is not just an able goalkeeper on the football pitch but he is also a safe pair of hands who can cut it in the cold, after impressing during an ice hockey testimonial.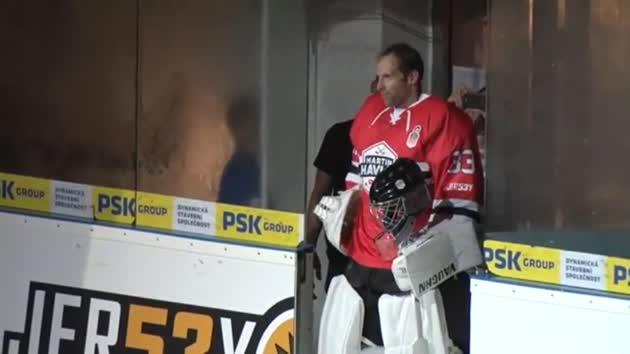 A video published on iSport TV shows the Arsenal keeper appearing in the match held in Brno, Czech Republic, for former international ice hockey player Martin Havlat, who represented six teams throughout 15 NHL seasons.
In the video, Cech is seen stepping onto the ice with ease, carrying a huge grin, padded up in hockey goalkeeping gear and accepting the crowd's applause as he makes his way towards his temporary team-mates.
Dressed in a red ice hockey top with Havlat's name written on the front, Cech was the only non-ice hockey player who started the match but only appeared in one of the three periods.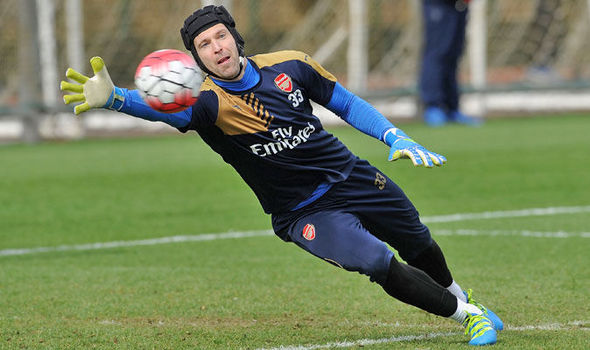 The Arsenal keeper showed he is no stranger to the ice and looked right at home in the miniature goal, showing quick reaction saves, but he couldn't keep them all out, conceding three goals during the first period.
Following the occasion, Cech made it clear that this was only a temporary visit and his mind is firmly on his commitments to the Gunners.
'I had to promise Arsenal that I would come back immediately after the match,' he said. 'I've got training in the morning, it was only a quick trip.
'You have to know your limits, do it reasonably and don't get too tired. Spending one period on the ice is good exercise for me, a great experience and very enjoyable.'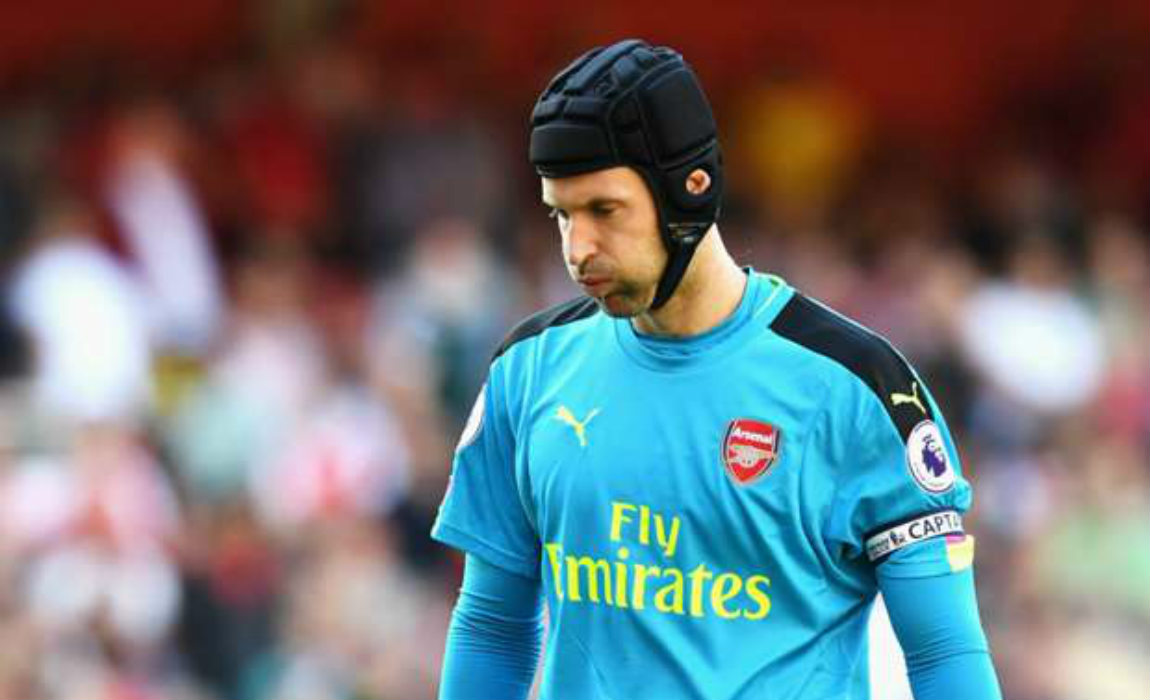 Cech, who was part of the Arsenal team that beat Premier League champions Chelsea last Sunday, will be eagerly awaited at training by Arsenal team-mates ahead of this weekend's season opener against Leicester at the Emirates Stadium.