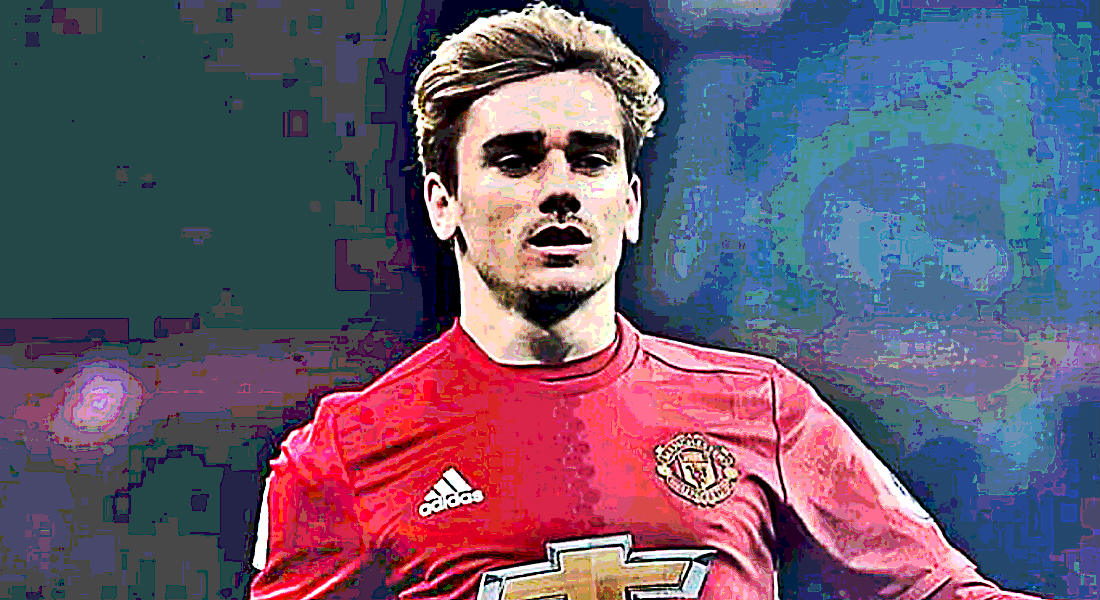 Atletico Madrid Ready To Sell Antoine Griezmann To Manchester United After Row With Barcelona
La Liga giants Atletico Madrid are ready to sell Antoine Griezmann to Manchester United after row with title rivals Barcelona.
Atletico Madrid have filed a complaint against Barcelona to FIFA over an alleged illegal approach of striker Antoine Griezmann.
The French striker signed a new deal with the La Liga club in June but has been heavily linked with a move away from the La Liga club in the recent months.
The Frenchman has made a slow start this season with seven goals to his name from 19 appearances for Atletico in all competitions this season, but has been linked with a move away from the La Liga club – with Man Utd and Barcelona showing huge interest in securing his services.
Rumours this week have claimed that Barcelona president Josep Maria Bartomeu had held talks with Griezmann's sister and parents about a potential switch to the Nou Camp.
And Barcelona's director of sporting relations Guillermo Amor refused to rule out such claims, saying: "If Bartomeu met with Griezmann's family as the newspapers say, then there may well have been an approach.
"Though, I don't know anything for sure.
"There is a good relationship, there can also be comfortable conversations. Rumours are inevitable in the football world.
"In Griezmann's case there are many people we talk to; it's our obligation to have contact with players."
Atletico, who are second in the La Liga table – just six points behind the Catalan giants, have now filed a complaint as they believe that Barcelona have made an illegal approach to Griezmann in an attempt to destabilise their La Liga campaign.
Griezmann was heavily linked with a move to Manchester United during the summer transfer window.
However, a potential deal broke down due to Atletico Madrid's transfer ban, which left the La Liga club unable to rope in a replacement.
And Griezmann announced during that time that he would stay put at Atletico as the La Liga club could not sign a replacement due to transfer embargo.
Recent reports claim that the French star is set to part ways with Atletico in 2018, with Man Utd still linked with a move for the striker.
And according to the Mirror, Atletico would prefer to sell Griezmann abroad next summer and Manchester United are waiting with open arms to sign their long-term transfer target.
Earlier, last year Griezmann had revealed that he wanted to play alongside Manchester United's world record signing and his international teammate Paul Pogba.
Griezmann has earlier revealed that Manchester United legend David Beckham, who wore the No.7 shirt, has been his idol.
It is being siad that Atletico Madrid would set an asking price of £90million on Griezmann but it is understood that Man Utd would be more than ready to break the bank for the French striker.
And the Atletico Madrid hierarchy is now aware of the fact that they cannot stop their superstar from leaving if any club meets his release clause of £88million.
An Atletico statement statement said: "Atletico Madrid have presented a complaint about Barcelona for repeated contact between Barcelona, the player and his people.
"Griezmann has a long contract and this cannot be permitted, while the club also considers it could affect the competition [La Liga] in which Barcelona are currently top and Atletico are second."
Barcelona were issued with a one-year transfer ban for signing under-age players by FIFA in 2014.
Griezmann has been told that he will be allowed to leave the club if he wants to make a move away to test new waters.
Last week, Atletico boss Diego Simeone said that he would let Griezmann part ways with the club if he requests for a switch.
"Of course he can leave at some point, like Diego Costa and Arda Turan did in their day," Simeone told L'Equipe.
"I love watching my players grow, and if one of them tells me that they have the unique opportunity of playing for a certain team, after they did everything they could for me, like Griezmann has done, I'll say it's not a problem.
"I know that he needs to grow."