Bastian Schweinsteiger wore a suit instead of the team kit as he sat in the stands to watch Manchester United take on rivals Manchester City.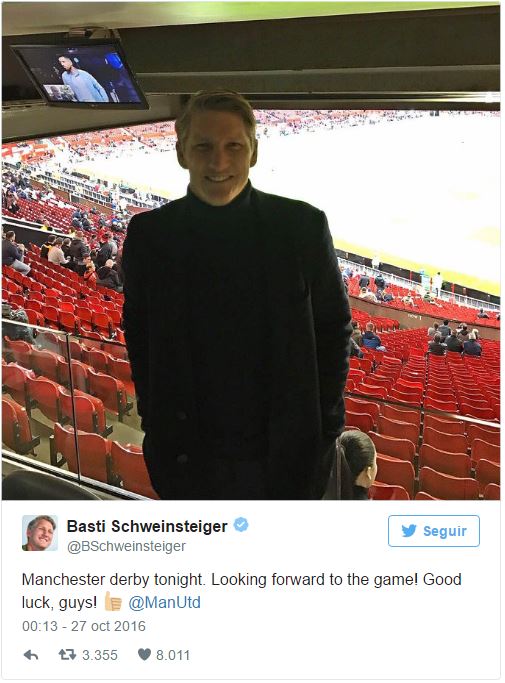 The former Bayern Munich star posted a picture on Twitter with the caption, Manchester derby tonight. Looking forward to the game! Good luck, guys!

And Twitter instantly exploded with emotional messages coming from across the globe, tweets ranging from apologies for the way he is being treated at the club to asking him to just change and get on the pitch.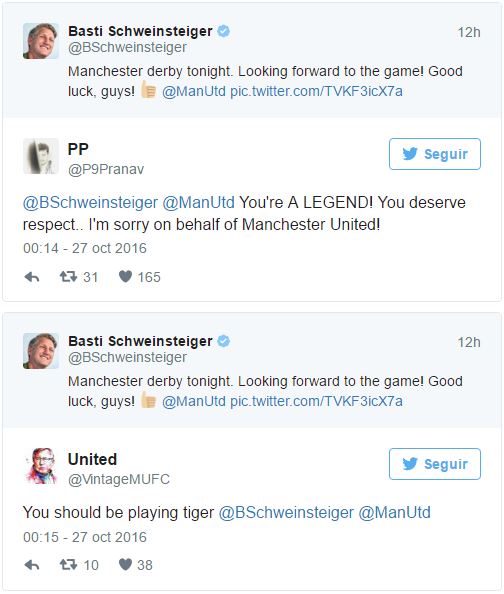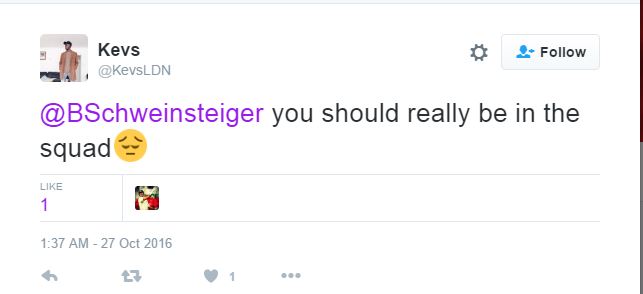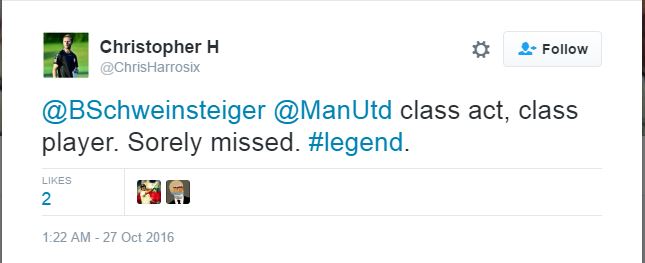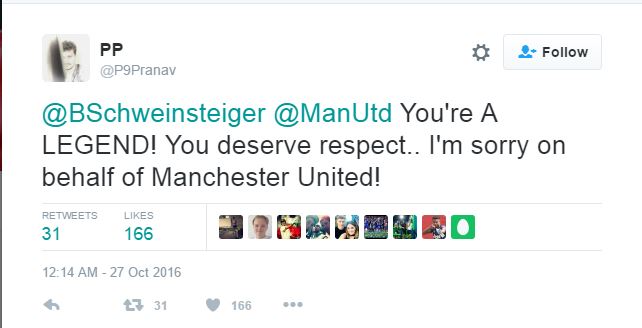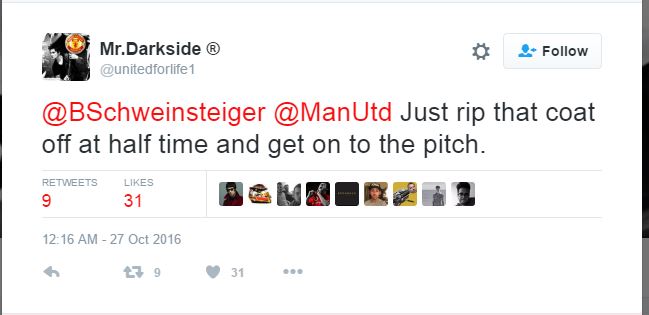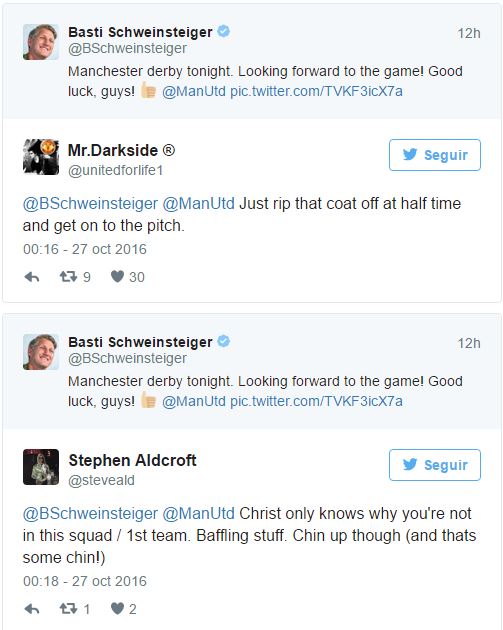 People who aren't even Manchester United fans also tweeted in support of the iconic former Germany skipper.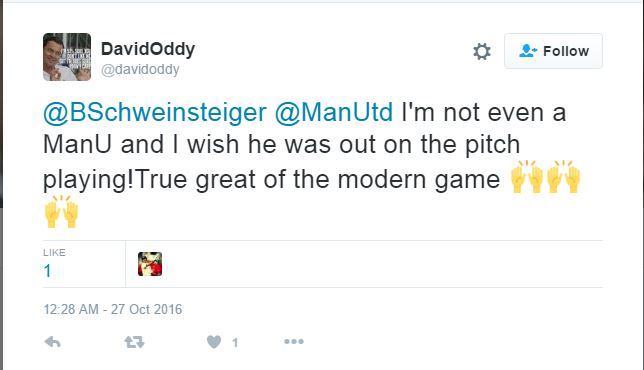 Bastian than showed more class as he tweeted after United beat City, Derby win! Great job!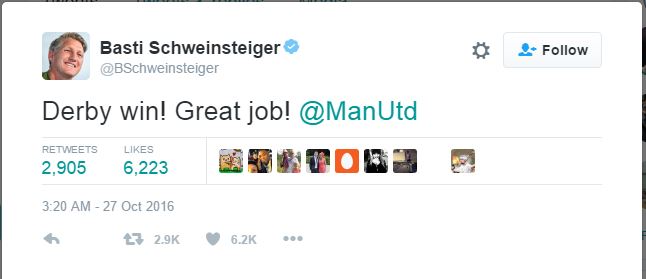 Well, we hope to see Basti out on the pitch wearing the famous Red jersey, playing for his boyhood favorite club.