The uncertain future of 29-year-old Robert Lewandowski is causing ongoing problems for the Bundesliga champions Bayern Munich.
While the club's leaders and new coach Niko Kovac are busy planning the 2018/2019 season, the Pole's agent Pini Zahavi has increased pressure on the 2013 treble winners to allow his client to leave.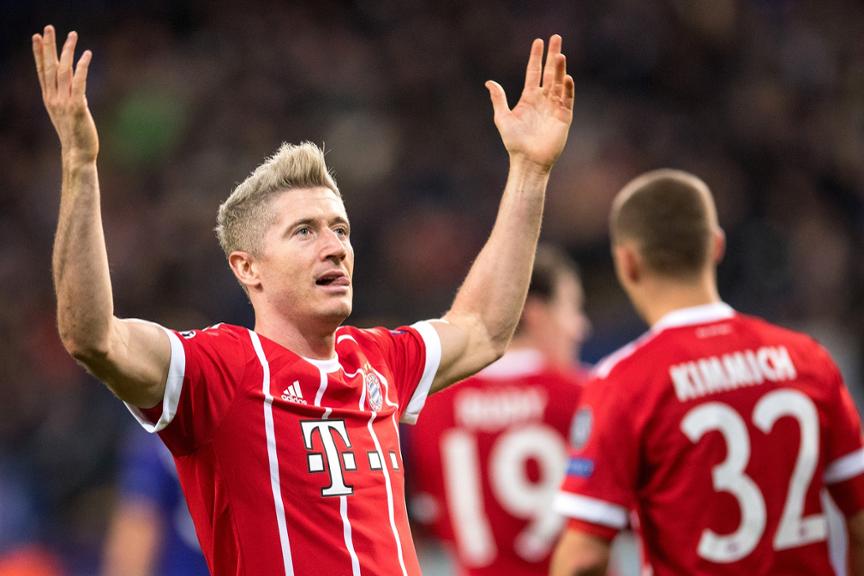 "Robert feels it's time for a change and a new challenge," the 74-year-old said. The agent, who has an Israeli and Polish passport, went on to say that he had informed club chairman Karl-Heinz Rummenigge and president Uli Hoeness about Lewandowski's intention to join a new club after returning from the 2018 World Cup.
Zahavi told the German sports magazine "Sport-Bild" a higher salary is not the reason for the Pole's wish to leave, but a new environment. "It's not the money or a particular club as all top clubs would love to have a striker like Robert in their squad," Zahavi commented.
The primary intention is to win the Champions League, the only significant club title Lewandowski has not won at both Bayern and his former team Borussia Dortmund.
The striker's action is putting Bayern under pressure as Rummenigge and Hoeness are said to have differing opinions. Rummenigge is not totally against selling Lewandowski whose contract runs until 2021. Hoeness on the other hand is refusing to let the striker go.
According to media reports Real Madrid has deleted the Pole from its list, but Manchester United, Chelsea and Paris St Germain are said to be highly interested and able to pay the transfer fee, which is estimated at approximately 90 to 150 million euro.
Bayern's problem is said to be finding a suitable replacement. Rumors speak about a possible swap with Chelsea's whose 25-year-old Spanish striker Alvaro Morata would replace Lewandowski in Munich. However, the London club has not qualified for next season's Champions League. Other reports speak about a deal with Paris and their 31-year-old Uruguayan striker Edison Cavani.
The outcome of Lewandowski's latest request is uncertain but most pundits say Bayern will be forced to get rid of their unhappy striker.
The national news weekly "Der Spiegel" said Lewandowski provides outstanding quality in league games where is his impressive record includes 151 goals and 35 assists in 195 games.
But the Pole is not true world class having failed to come up with the goods in all-important Champions League games. Lewandowski is far from being a Champions League title guarantee argues the magazine.
Bayern's troubles are increasing. Club president Hoeness recently told the football magazine "Kicker" that they would show the rest of the football world "who is the stronger party" indicating they won't allow any player to blackmail the club.
In 2008 Bayern refused Franck Ribery to join Chelsea despite an offer of 65 million euro plus a player.
Lewandowski recently caused unrest by his reaction to being substituted and was accused of deliberately not trying in training sessions.
The Pole's relationship with many teammates is said to be disturbed. The striker accused his teammates of not fulling supporting his efforts to win the top scorer's crown in Europe. His ongoing complaints about bad passing and crossing has caused unrest among Bayern's squad members.
Lewandowski has refused to comment on the latest development. In the Polish team's pre-World Cup training camp, the center forward said it is not the right time to speak about the future as he wants to concentrate on the World Cup.
"My agent is taking care of things like that," the Pole said.
Poland will face Senegal, Colombia and Japan in Group H in Russia.