Real Madrid defender Dani Carvajal made an appeal on Friday for fans not to boo or whistle Barcelona central defender Gerard Pique in the Santiago Bernabeu Stadium.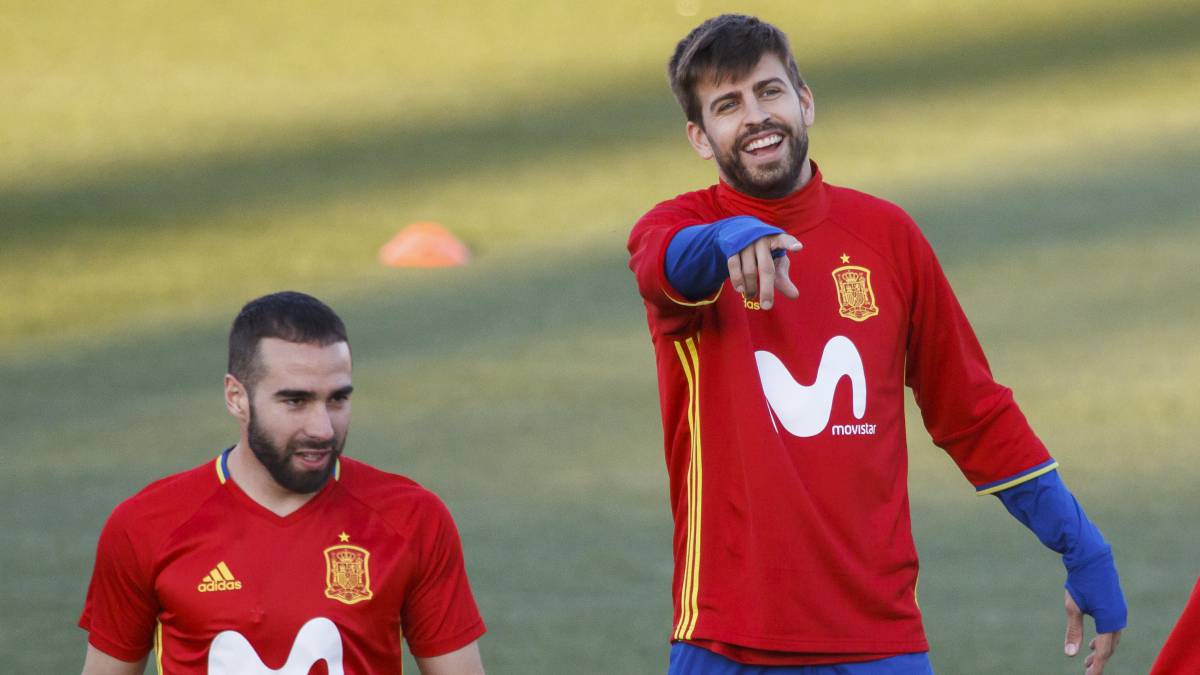 Pique, teammate to Carvajal in the Spanish national side, has long been a target for the ire of Real Madrid fans after speaking his mind about Barca's historic rivals on several occasions.
He was even booed while playing for Spain though he's long been one of Spain's most regular and consistent players.
Carvajal will almost certainly play alongside with Pique in Saturday's World Cup qualifying game against Italy, which the Spanish need to win to assure their direct qualification for next summer's World Cup finals.
The Madrid right back made it clear that everyone in the ground needs to pull in the same direction.
"I ask for people not to whistle Pique," he said on radio station Cadena Cope.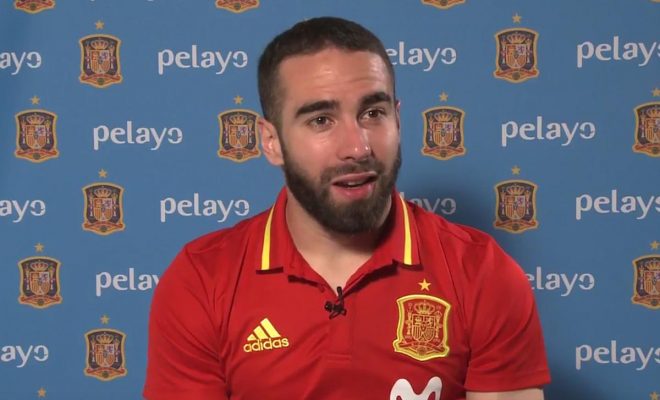 "If they whistle one player in the national team, they are doing it to all of us," commented Carvajal, who nevertheless didn't expect Pique to be affected by any comments from the crowd.
"I don't think a few whistles can influence the way Pique plays," he added.
"We all know that in Saturday's game a place in the World Cup finals is at stake and we are going to go out for a win. Winning a World Cup is the best thing that can happen to a footballer," concluded the right back.