Atletico Madrid and Chelsea on Thursday announced they have reached the "basis of an agreement" for Atletico to buy back Brazilian born Spanish international striker Diego Costa.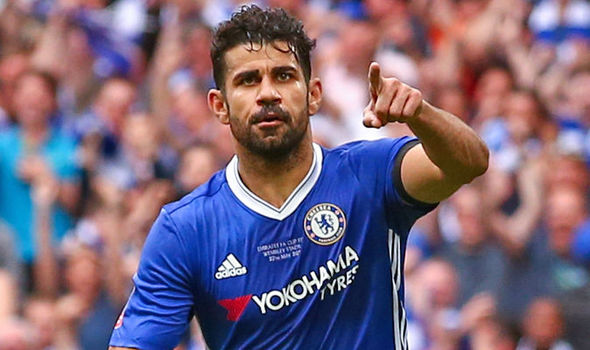 Both clubs published the news on their respective websites, with Costa expected to cost Atletico around 50 million pounds; more than the 32 million pounds Chelsea paid for him three years ago from the Spanish side.
"Atletico de Madrid and Chelsea have reached an initial agreement for the transfer of Diego Costa," read the Atletico website, explaining the agreement was "pending the formalization of the contract between our club and the Spanish international forward. The English club has authorized Diego Costa to travel to Madrid in the coming days to undergo medical tests and settle his contract with our club."
Costa is expected to be in the stands to watch Atletico entertain Sevilla at 1pm on Saturday.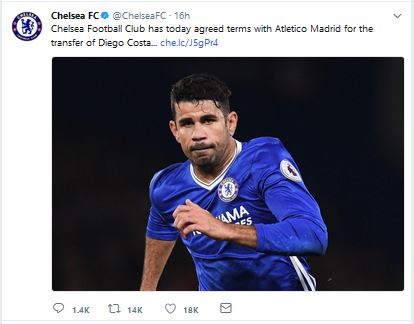 He will be able to start training with Atletico as soon as the deal is signed, but due to the FIFA transfer ban imposed on the club, he will not be play for them until the start of January.
He scored 59 goals for Chelsea, but relations with coach Antonio Conte deteriorated last season and he has not played since the end of last season.
The 28-year-old had previously netted 43 goals in 94 league appearances for Atletico, where his physical presence was also a major asset to Diego Simeone's side.