Real Madrid striker, Cristaino Ronaldo has been given a five-match ban following his sending off in the first leg of the Spanish Supercup on Sunday night.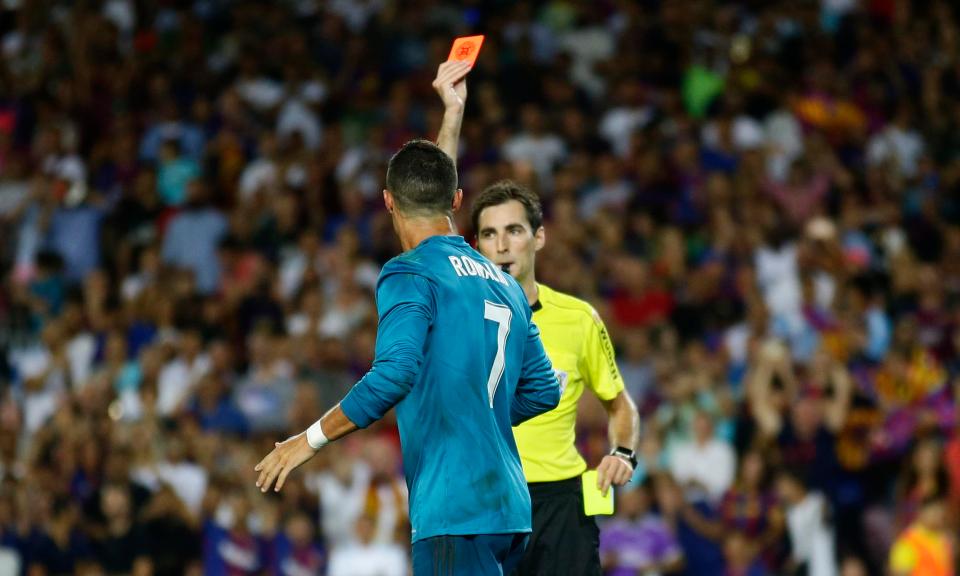 Ronaldo was shown two yellow cards: one for taking his shirt off while celebrating scoring Madrid's second goal in a 3-1 win in the Camp Nou, while the second was for diving after tangling with Barca defender Samuel Umtiti.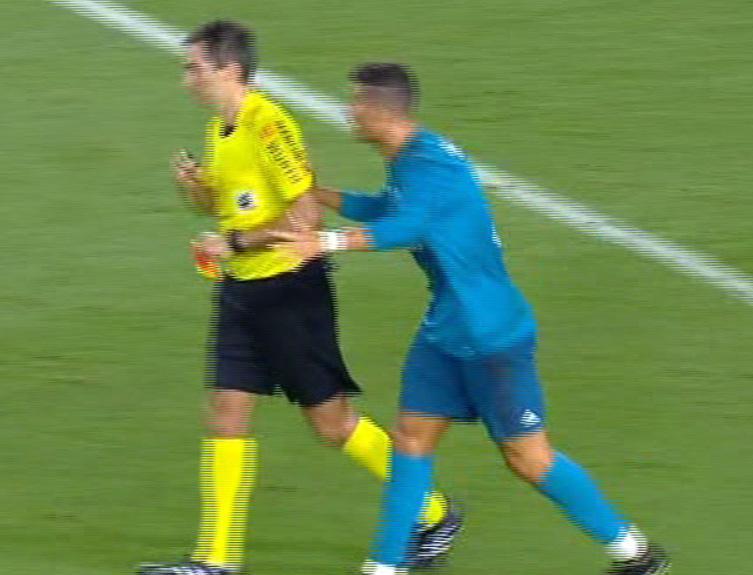 The second card looked harsh as it was hard to see whether or not he actually did dive and Ronaldo showed his anger by pushing match referee Ricardo de Burgos Bengoextea as he left the field.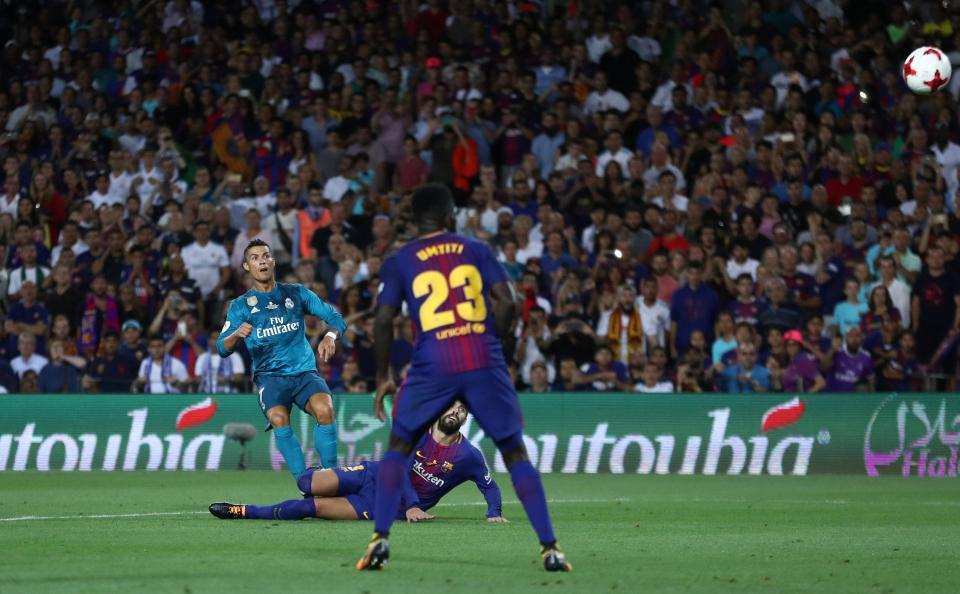 This explicitly breaks Article 96 of the Spanish rules which clearly states that, "pulling, pushing or jostling or similar attitudes towards the referee, even if they without aggression towards the referee, will be sanctioned by between four and 12 games."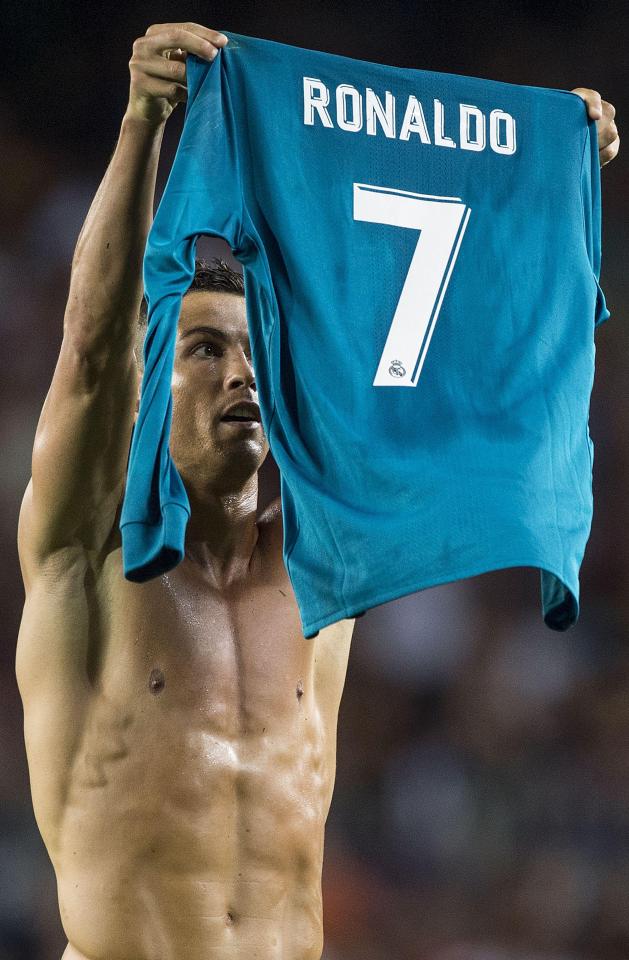 ALSO READ: Barcelona 1-3 Real Madrid: Cristiano Ronaldo Sent Off After Scoring In Spanish Super Cup First Leg
Ronaldo has actually been given the minimum possible sanction for this action, along with a further one game ban for the sending off itself.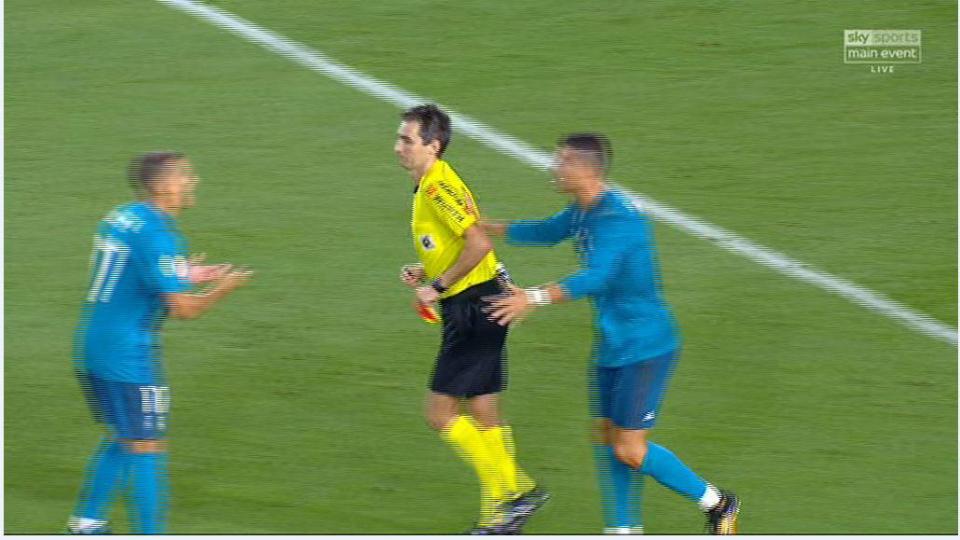 In theory he will miss Wednesday's return leg of the Supercup along with Madrid's first four matches of the new Liga Santander season which is due to kick off this coming weekend and as things currently stand Ronaldo will be unable to play against Deportivo la Coruna, Levante, Valencia and Real Sociedad.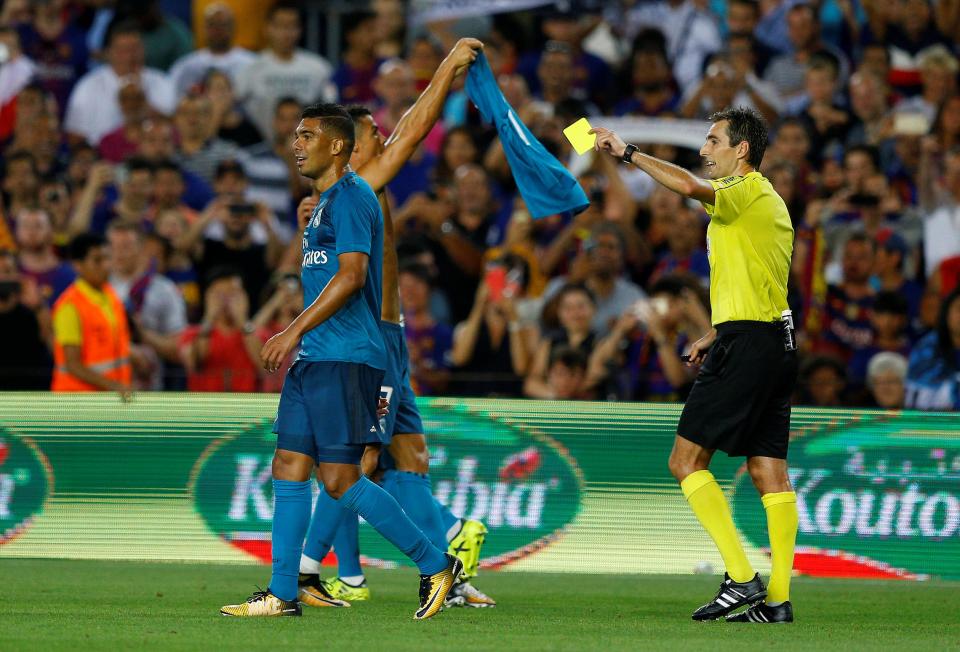 The club has announced they will appeal the decision, but while they have a good chance of having Ronaldo's second booking overturned, it seems less likely the same will happen for the sanction received for pushing De Burgos Bengoetxea.