Jurgen Klopp accentuated that Liverpool have not changed their stance regarding the future of Philippe Coutinho as La Liga giants Barcelona continue their pursuit of the Brazilian playmaker.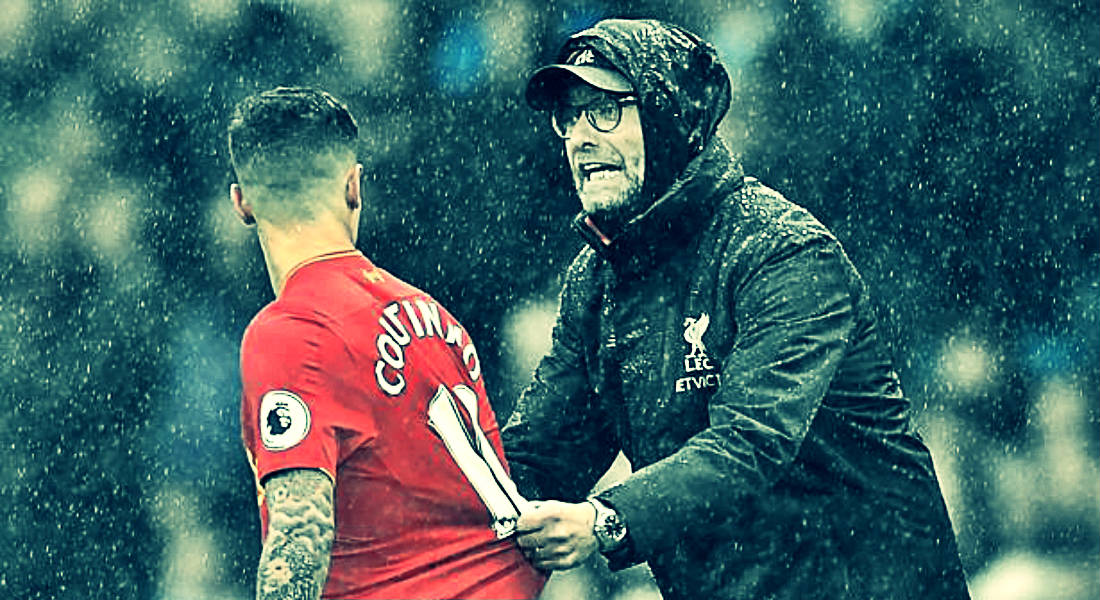 Coutinho sparked concerns as he asked to leave Liverpool after growing frustrated with the club's hard-line stand on a potential move to Barcelona.
The midfielder has been the subject of two bids from La Liga giants Barcelona – £70million and £90m – but both have been rejected by Liverpool.
The Brazilian handed in an official transfer request but the Reds bosses have since responded by issuing a statement insisting that the player will not be allowed to leave for any price this summer.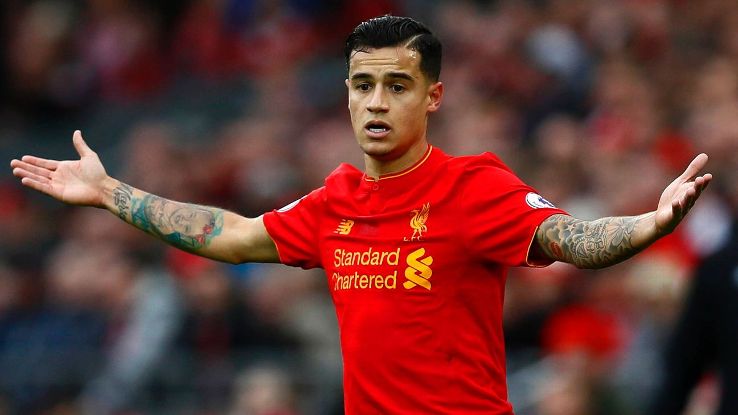 Barcelona believe that Coutinho has all the ability to not only step into Neymar's shoes alongside Lionel Messi and Luis Suarez, but he could also become a long-time replacement for captian Andres Iniesta in midfield in near future.
FootThe Ball sources reveal that the Spanish giants are now preparing a third bid in excess of £100million for the midfielder.
However, Reds boss Jurgen Klopp has insisted that nothing has changed regarding the future of the Brazilian attacking midfielder.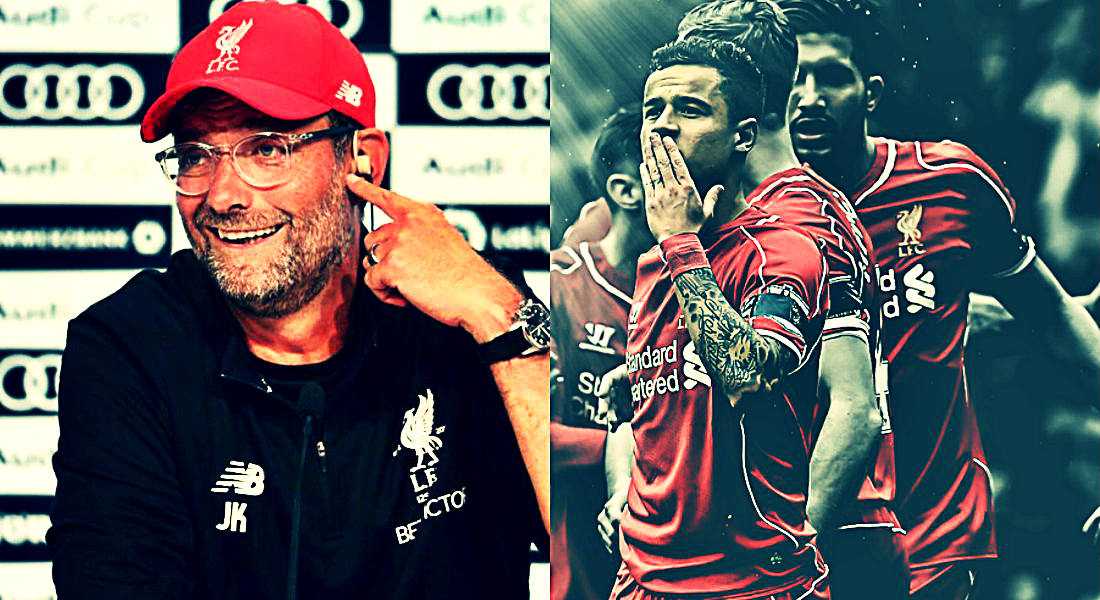 "Nothing has changed in the last few days on either side," Klopp said ahead of Liverpool's Champions League play-off clash with Hoffenheim on Tuesday.
Coutinho did not feature in Liverpool's 3-3 draw with Watford at the weekend due to a back problem and has also been left out of the squad for their Champions League play-off clash with Hoffenheim.
Reds fans had feared this signalled the imminent departure of Coutinho to the Nou Camp.
However, Klopp has assured fans that Coutinho's absence from the squad is only due to an injury and accentuated that this is what the club is worried about – and not the rumours about a move to Barcelona.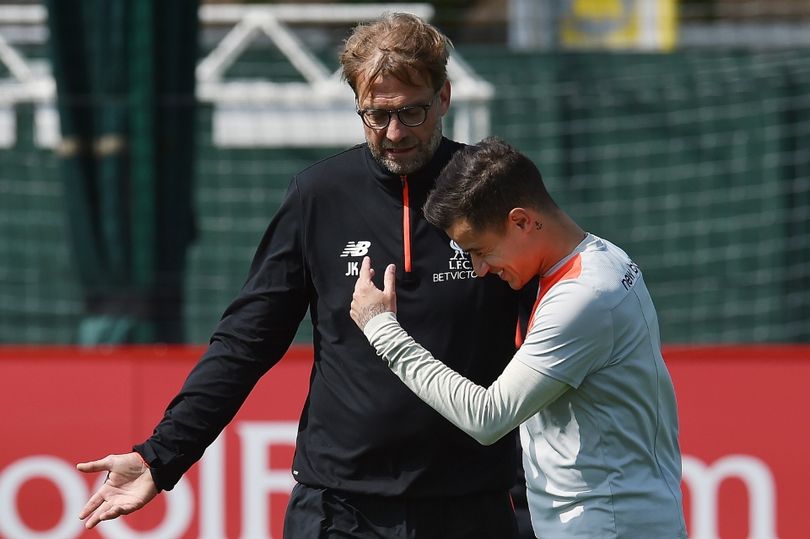 "I'm not sure what you're asking about," Klopp added.
"He is not available for us in the moment, that's the main issue if you want."
"He cannot play for Liverpool in this moment and, how everybody can imagine, that's quite a blow for us."
"We've known for a few days about it so we can prepare this game without him, like we have to prepare the game without Adam Lallana and Daniel Sturridge."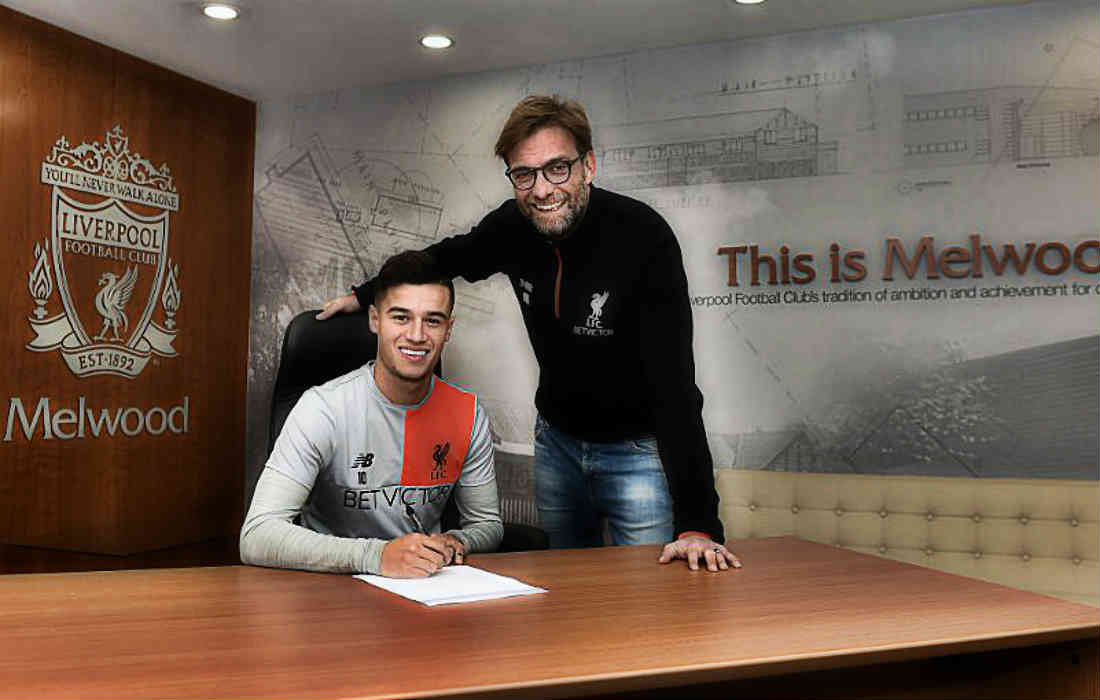 When asked about Coutinho again, Klopp said: "I really understand everyone is interested in this but I'm not thinking about it."
"I'm here, answering questions but I'm not thinking about it. I work with the players I have and don't work with the players I don't have."
"It can't change. It's the same situation for me."
ALSO READ: Coutinho Loses Trust Of Klopp As The Brazilian Delves Into Open Warfare With Reds' Owners
Reds skipper Jordan Henderson also opened up on the Coutinho issue at the press conference in Germany, where Klopp's men are preparing to lock horns with Hoffenheim in the opening leg of their Champions League playoff clash.
While speaking about Coutinho, Henderson said: "It's a difficult situation for Phil."
"Whatever I say probably won't help. As players were are fully focused on the job in hand."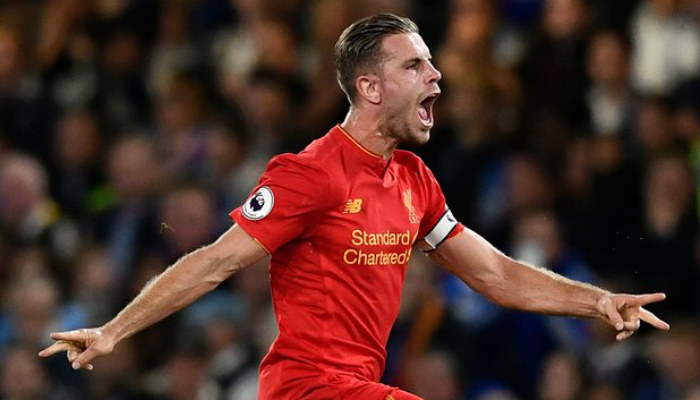 "As players you expect in transfer windows for this to happen. You have to focus on what's important, to stay together. The game tomorrow is the big focus for the team. That's what we will do."
"It shouldn't have an effect at all."
"We want Phil to stay because he's a world-class player."
"It's a difficult situation but yeah, if you ask anyone in the team of course we want him to stay."
In a statement on Friday, the club's owners Fenway Sports Group club said its "definitive stance" was that "no offers will be considered".
"We wish to offer clarity as regards our position on a possible transfer of Philippe Coutinho," the statement read.
"The club's definitive stance is that no offers for Philippe will be considered."
"He will remain a member of Liverpool Football Club when the summer window closes."