Real Madrid superstar Cristiano Ronaldo has created yet another record as he became the first player in history to score 100 European club goals.
CR7 is the highest scorer in the Champions League, and with his two goals against Bayern he reached a milestone previously un-heard of.
Also Read: Time-Up For CR7! Has Cristiano Ronaldo Lost His Appetite For 'Goals'?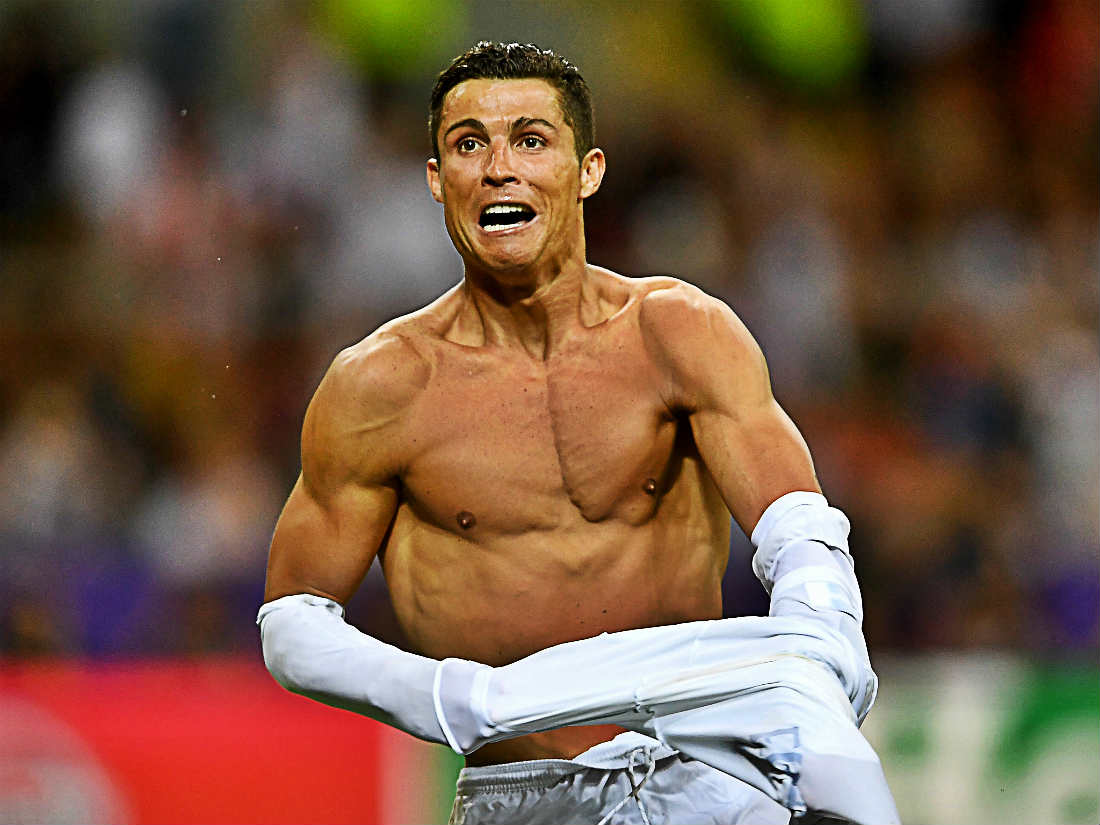 The Los Blancos talisman took to social media to express his gratitude to fans and his team-mates after achieving the feat.
Ronaldo scored his first European goal since September last year in the 47th minute put Real on level with Bayern, before adding another just 13 minutes from full time.
Also Read: Ronaldo Attends Launch Of Fitness Chain With Girlfriend As He Expects 'Twins Using Surrogate'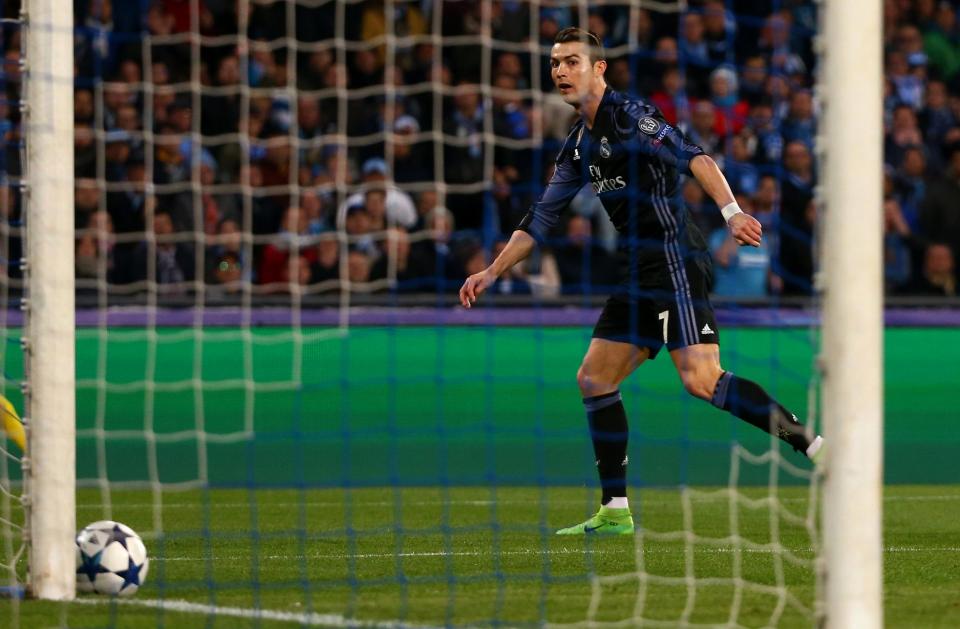 He took to Instagram to thank the fans, team-mates and coaches after the milestone.
CR7 wrote the caption: "So happy with the victory tonight and to have reached ?⚽ in European competitions.
A huge thanks to all my team mates and coaches. Without them this wouldn't be possible!"
Also Read: Cristiano Ronaldo Proves He Is Absurdly Confident About His Body
Ronaldo reached 50 European goals in April 2013 after making 96 appearances, although scored only once in his first 32 games for Manchester United and Sporting Cp.
The Portuguese skipper has however made the second half-century much quickly in just 47 games.
Cristiano has scored 97 goals in the Champions League, one in qualifying rounds and two in the European Super Cup.
Also Read: Cristiano Ronaldo To QUIT Real Madrid If They Sign Eden Hazard Or Antoine Griezmann