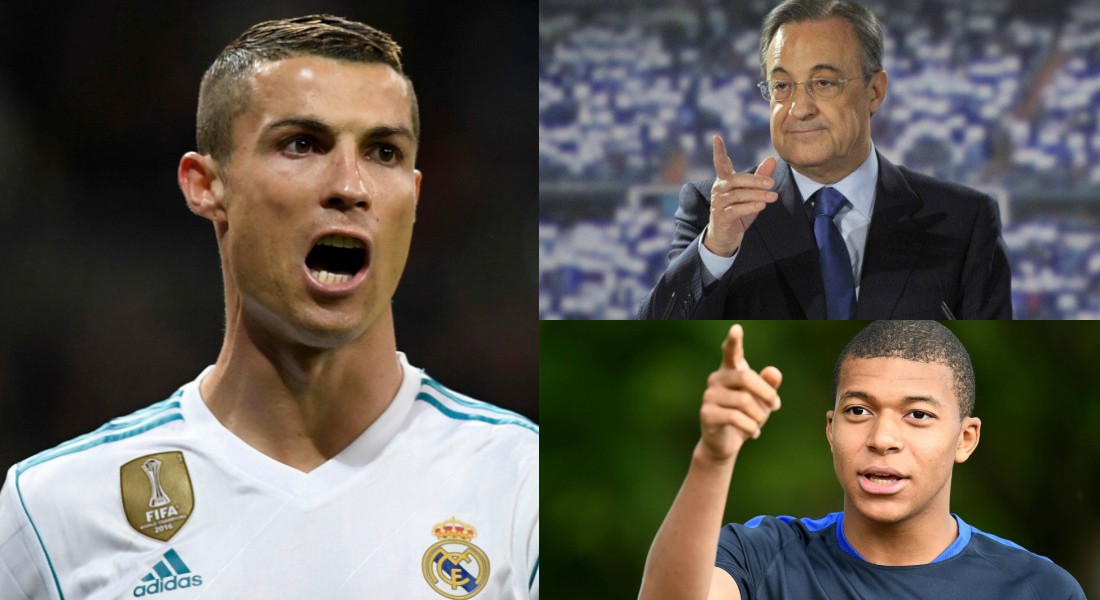 Real Madrid Star Cristiano Ronaldo Has Row With Florentino Perez About Kylian Mbappe Deal
Cristiano Ronaldo has been involved in a heated argument with Real Madrid president Florentino Perez about Kylian Mbappe, according to reports.
Mbappe guided Monaco to Ligue 1 triumph last season and Real Madrid had identified the French wonder-kid as their top transfer target this summer.
But PSG signed the French winger on loan with an option to buy next summer.
This had shocked the footballing world as Real Madrid, who have a reputation of roping the best talents, failed to seal a deal for Mbappe during the summer transfer window.
And according to Spanish website Diario Gol, Ronaldo was the reason behind Real Madrid's failure to rope in Mbappe.
Ronaldo has enjoyed the status of Real's most important player since his move to Spain from Manchester United back in 2009.
Ronaldo has broken all goal-scoring records after joining Real Madrid and he guided the Los Blancos to three Champions League titles and two La Liga triumphs in 2012 and 2017.
And to maintain his superstar status at Real, Ronaldo did not want Mbappe to join Zinedine Zidane's side, it has been claimed.
And now Diario Gol say that Real president Perez is not happy as they missed out on Mbappe.
The report also claim Perez is furious that Ronaldo now wants to part ways with Real Madrid.
The former Manchester United forward was 'outraged' after being accused of evading €14.7 million (£13m) in tax by Spanish prosecutors – and had threatened to leave Real Madrid last summer.
He had even admitted in court that his heart is set at a return to England but Man Utd did not make an attempt to bring him back.
Ronaldo eventually opted to stay at the Bernabeu when Real Madrid issued full support to the four-time Ballon d'Or winner in the wake of tax evasion charges.
But now Ronaldo has reportedly told the Los Blancos bosses that he will leave the club next summer as he is not happy with the new contract extension offer that Real Madrid have offered him.
The Portugal skipper has seen a dip in his form this season.
Ronaldo has six goals to his name in the Champions League so far, but he has struggled to find form in the La Liga this season – with just one goal to his name in seven appearances.
And now Perez is angry because Roanldo wants to leave – particularly as he blocked Real Madrid from signing Mbappe.