Former Barcelona superstar Dani Alves accentuated that he snubbed Manchester City and Pep Guardiola because he believes that he can achieve greater glories with Paris St Germain.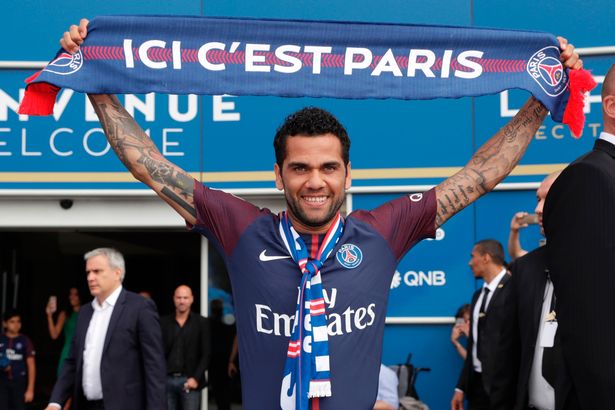 After a successful spell at Juventus, the Brazilian full-back was heavily linked with a move to Man City.
Antonio Conte's Chelsea had also shown interest in signing the player, but Pep Guardiola was in pole position to rope in his former player.
Alves has achieved great success during his incredible stint at Barcelona under former manager Pep Guardiola.
But now the Brazilian superstar turned down a chance of a reunion with his former boss to join the Ligue 1 giants PSG.
Alves will now take home a staggering £230,000-a-week wage-packet at PSG – which is more than double what Man City were willing to pay the Brazilian full-back.
Man City have claimed that Alves took a major U-turn and rejected a move to the Etihad because the Blues were not willing to match PSG's pay.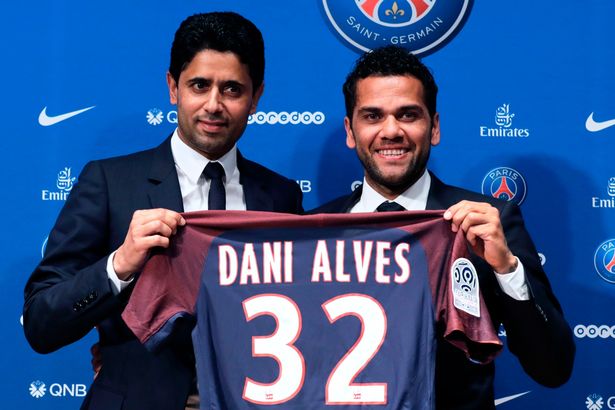 But Alves rubbished such claims and revealed that his decision was based on where he felt he could be more successful and add more silverware to his already illustrious CV.
Alves said: "There's a very interesting project in Paris."
"I have friends here, I'm a man who loves challenges."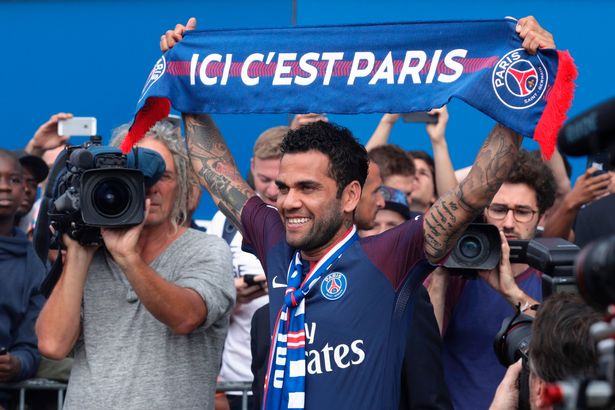 "If Pep Guardiola and Manchester City feel hurt, I am sorry. But I have come here to be a champion."
"I've had the pleasure of winning the Champions League three times and I want to bring my experience here."
"The President had a great power of persuasion. I like to make history. We can write it together here."
"The work that the club has been doing over the past several years is very encouraging. It's an ambitious team."