Chelsea superstar Diego Costa will not face a three game ban for kicking Man City captain Vincent Kompany on Wednesday.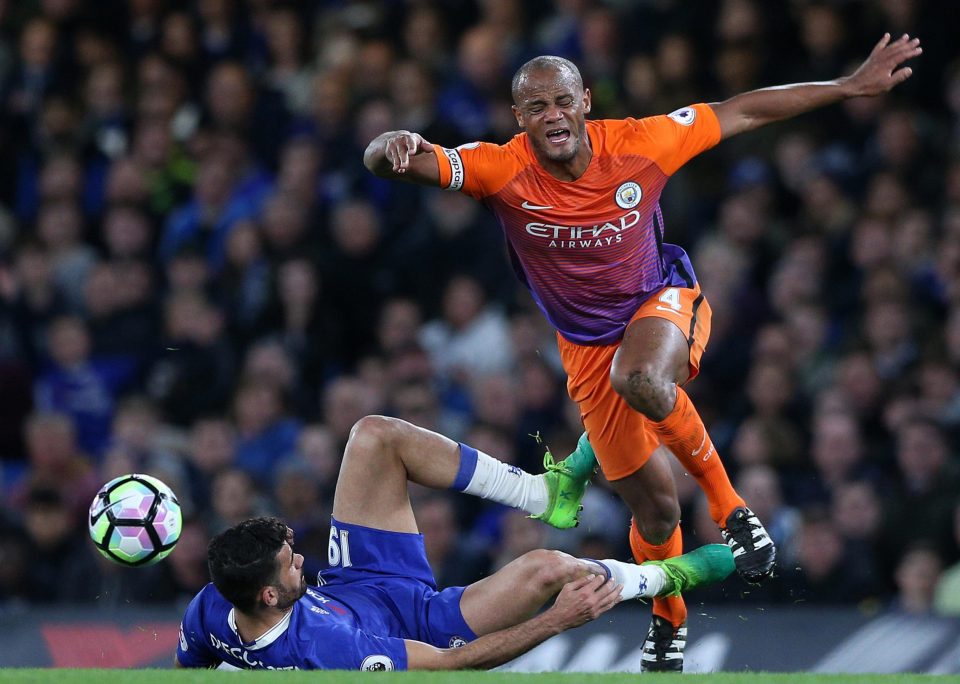 The Spanish striker was brought down to the ground in the 70th minute of their 2-1 win over Man City at Stamford Bridge.
But in an attempt to get up on his feet, Costa planted his studs into Kompany's thighs and the Belgian defender dropped to his knees, screaming in agony.
FA's action was completely depended on referee Mike Dean's match report.
But now FootTheBall understands that referee Dean noticed the incident but did not count it as a serious red card offence.
And now it cannot be referred to the FA for any retrospective action – which will be a huge boost for Chelsea.
It appeared that referee Mike Dean appeared to miss the incident and only awarded a free-kick for the foul.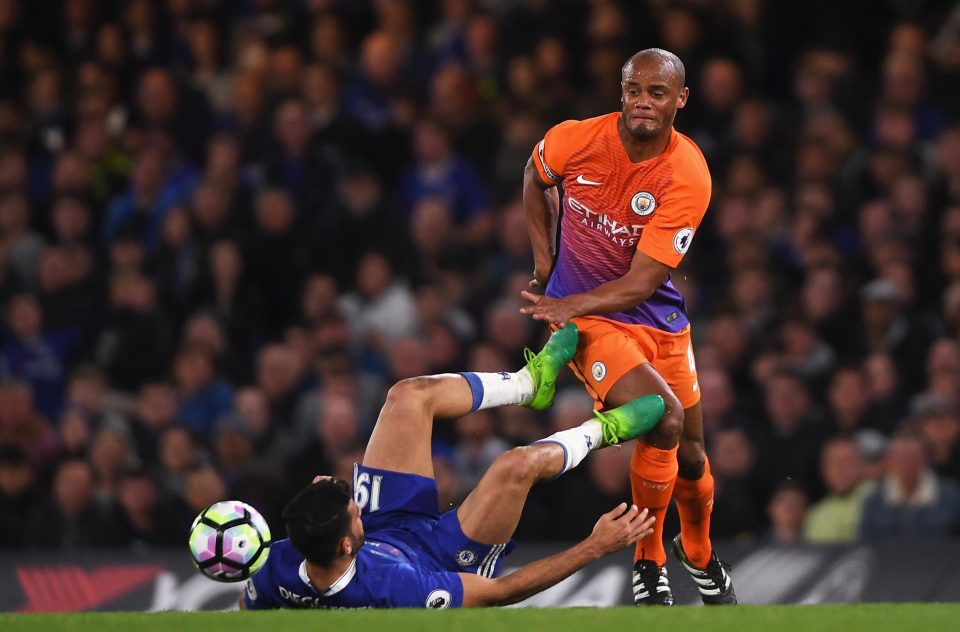 However, ex-referee Howard Webb said he believes that Dean had noticed the bust-up between Costa and Kompany but he opted not to act.
Webb said: "If there was a foul before, and this happens afterwards, then maybe the FA might want to look at it as an act of violent conduct."
"But because this is the foul that Mike Dean penalises, then he has seen it, made a judgement on it and the FA don't review situations where the referee has seen it."
"Is it violent conduct? It's a subjective call but he puts his foot and doesn't really follow through."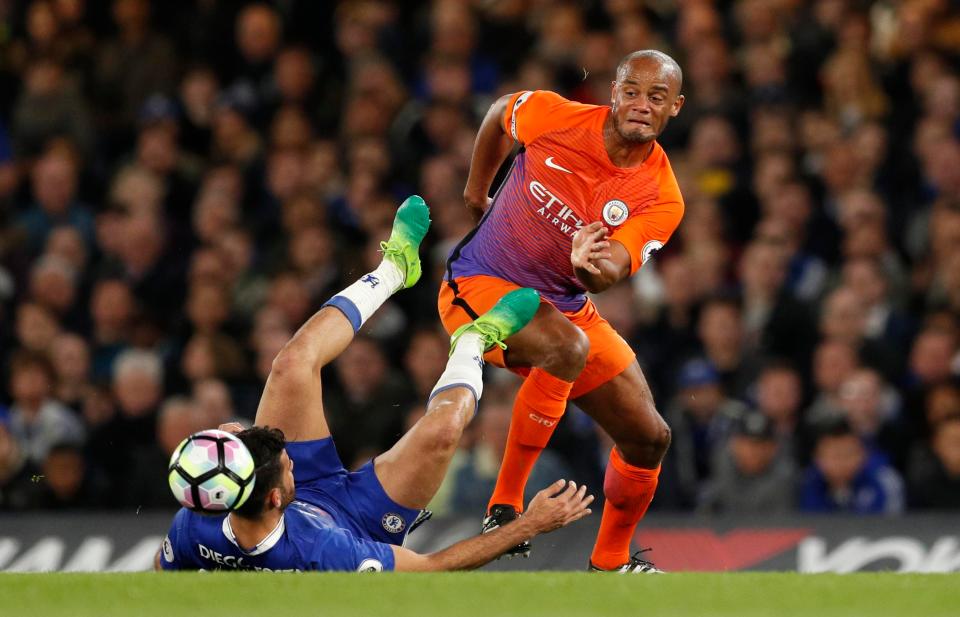 "I think it is worthy of a yellow card but probably just short of violent conduct."
Any punishment under the violent conduct charge could have seen Costa facing a three-match ban.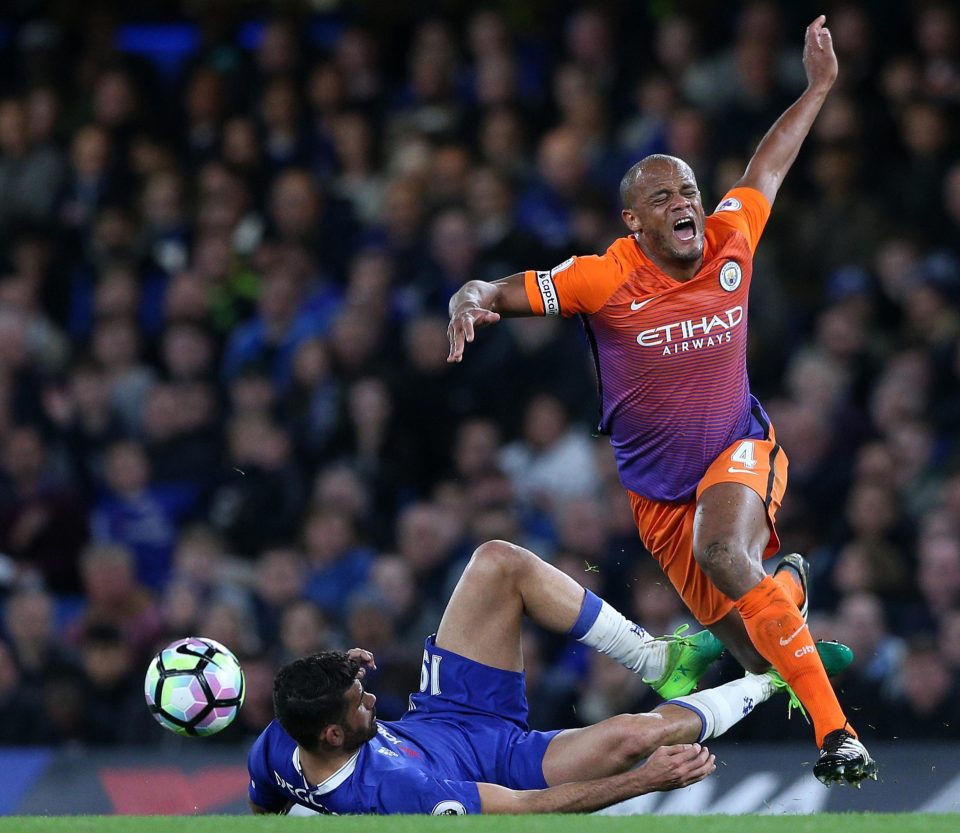 And now the FA could have take strict action for violent conduct after watching the video footage if the match referee admitted that he failed to notice the incident first-time round.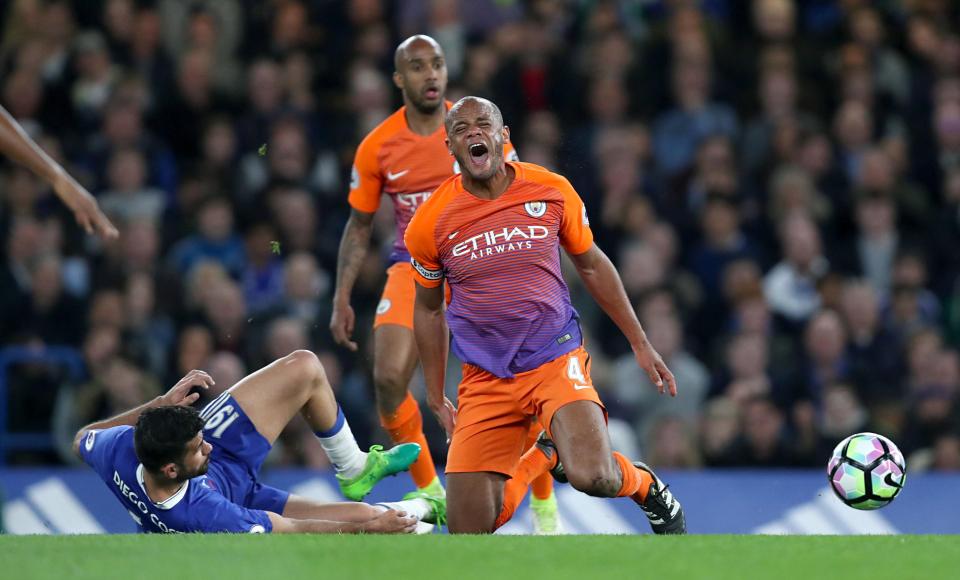 However, immediately after the bust-up, Dean was quick to award a free-kick and this could now have saved the Spanish striker.
Conte said: "During the game it's very difficult… Yes, you see this kind of contact but it's impossible to tell… to judge this kind of contact.
"Against Crystal Palace I told you I didn't see a clear handball and penalty for us, and also a red card, because it's very difficult to see these type of situations during the game."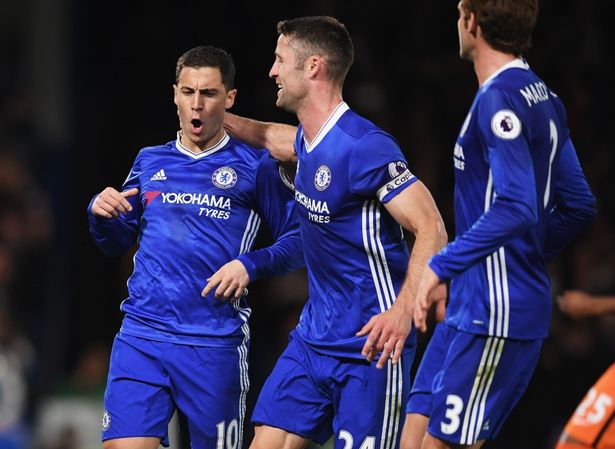 Chelsea maintained their 7-point lead at the top of the Premier League table as Eden Hazard scored twice in the first half as they saw off City at Stamford Bridge.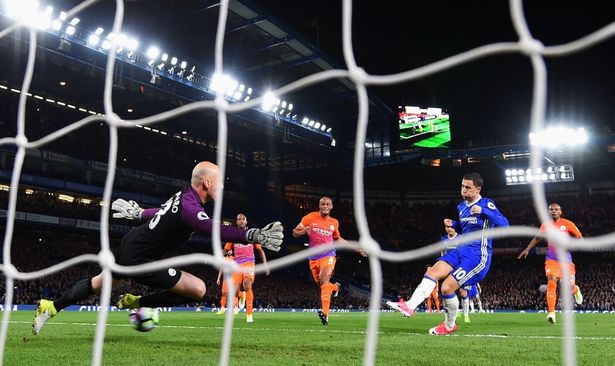 Aguero pulled one back for Guardiola's side but they failed to clinch the much needed equaliser as their last hope in the title race disappeared once and for all.