Borussia Dortmund have signed Andrey Yarmolenko from Dynamo Kyiv with immediate effect, the Bundesliga club announced in an official statement on Monday.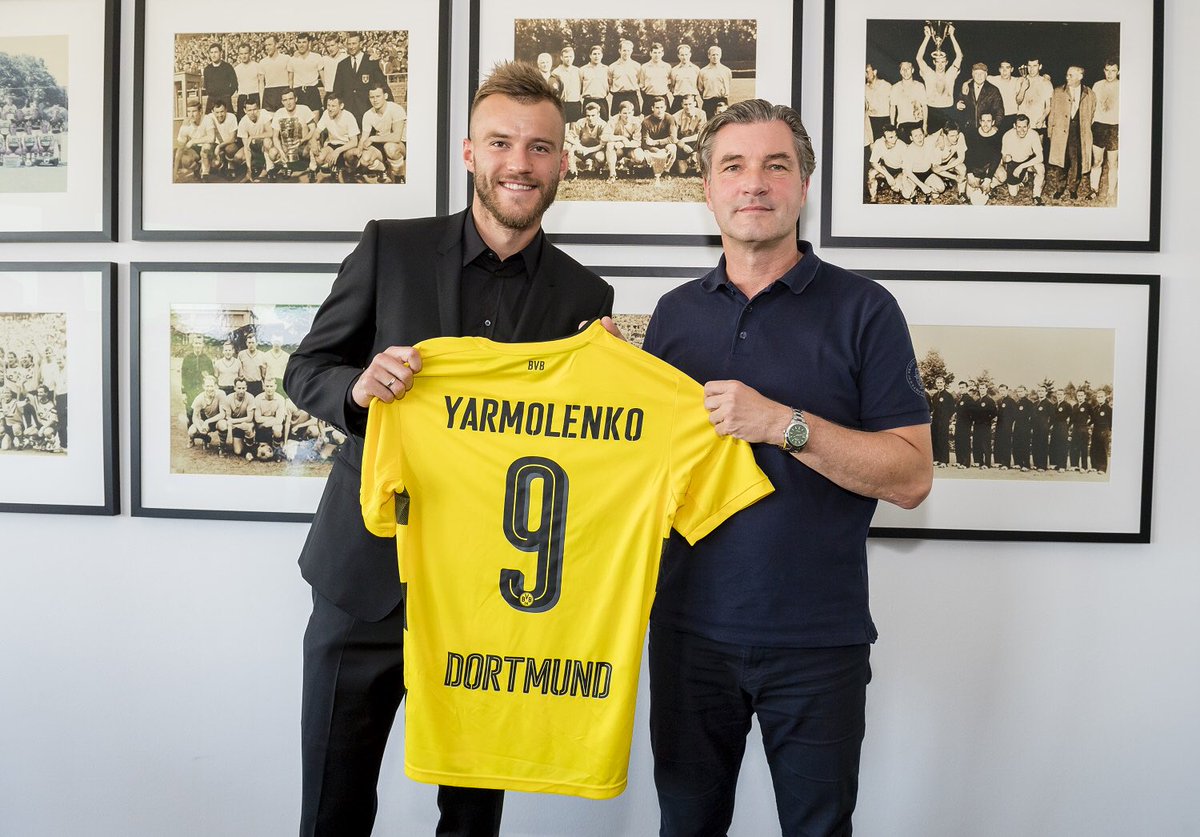 The 27-year-old striker, who is said to replace departed Ousmane Dembele, has put pen to paper on a four-year deal, which will keep him with the "BVB" until June 2021.
" Andrey is a player, who we have been observing for a long time and who played on top level, both at club and international level for Ukraine," Dortmund' s sporting director Michael Zorc said.
Although the Ukrainian club has not revealed the details of the contract, local media said that the 27-year-old forward, who is one of the leaders of Ukraine's national football team, has signed a four-year deal with Borussia.
Yarmolenko played since 2008 for Ukrainian first division team Dynamo Kyiv, scoring 137 goals in 339 games for the team. Dortmund' s new arrival is since 2009 also part of Ukraine's national team for which he provided 28 goals in nearly 70 caps.
"I am very grateful that Dynamo Kyiv fulfilled my dream of being able to join a big European club. I will work hard in every trainings session to help Dortmund achieving their highest goals. That's what I always do," Yarmolenko told the club's official homepage.
? Vorgestellt: Neuzugang Andrey #Yarmolenko! pic.twitter.com/NeqdX66c2Q

— Borussia Dortmund (@BVB) August 28, 2017

The "BVB" sit currently atop the Bundesliga standings. After the international break they will clash with Freiburg on September 9.
The transfer fee of the player was estimated by various media at between 25 million euros (about 29.8 million U.S. dollars) and 30 million euros (about 35.8 million dollars).
Yarmolenko played for Dynamo since 2008, scoring 137 goals in 339 appearances.
For the national team, Yarmolenko netted 28 goals in 65 competitive games, becoming the second-best goal scorer after Ukrainian football legend Andriy Shevchenko.