Spurs superstar Harry Kane branded their win over Manchester United the "dream farewell" for White Hart Lane as the local boy scored the last ever Tottenaham goal at their home stadium of 118 years.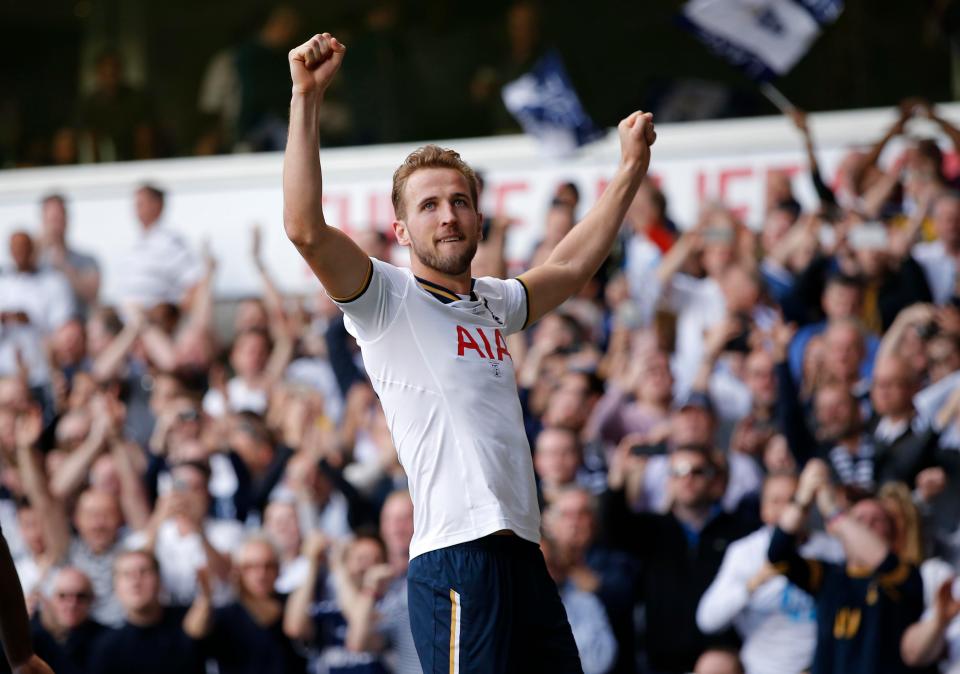 Sunday was an emotional day for the North London club and Harry Kane made it more special for himself after scoring his side's second goal in their victory over Jose Mourinho's Manchester United.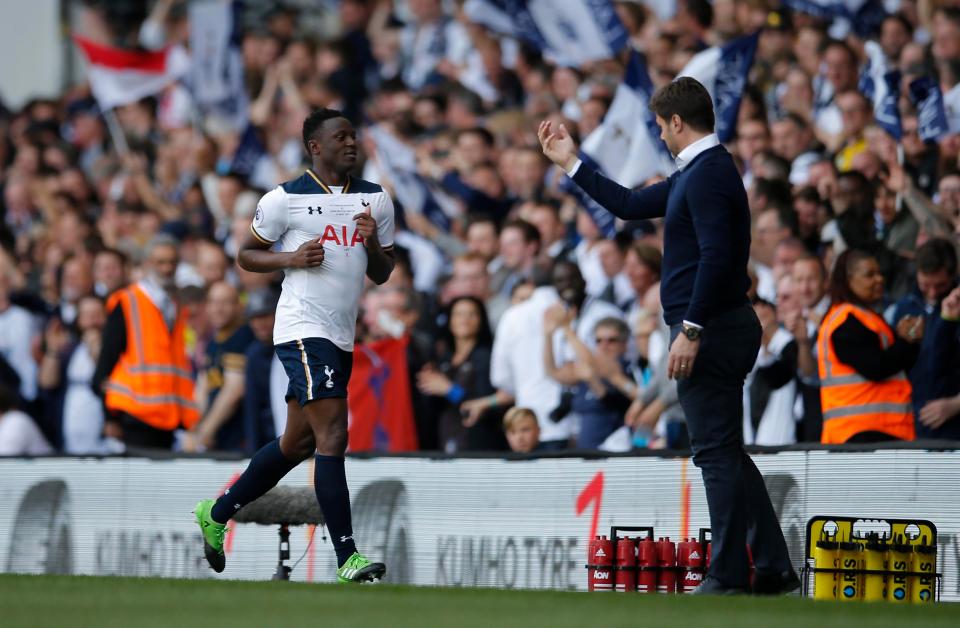 Spurs now remain unbeaten at home for the whole season and have sealed a second-placed finish behind Chelsea – their highest ever finish in the Premier League.
After scoring his first ever goal against Manchester United, Kane said: "What a way to finish, we wanted to win so badly in our last game here."
"I said before I'd love to score the winning goal and for it to happen is brilliant. To see it go in was special."
My beautiful little family ?‍?‍?❤️
Incredible and emotional day at the lane today! Lots of memories made there! ? #COYS pic.twitter.com/zjkLqrKdsa

— Kate (@KateGoodlandx) May 14, 2017
Kane shared the special moment with his girlfriend Kate Goodland, who took to Twitter and uploaded a cute snap of their "beautiful little family" – that also had their daughter Ivy in the frame.
They joined Spurs legends and extremely delighted fans who stormed on to the pitch to bid adieu to their homeground on Sunday.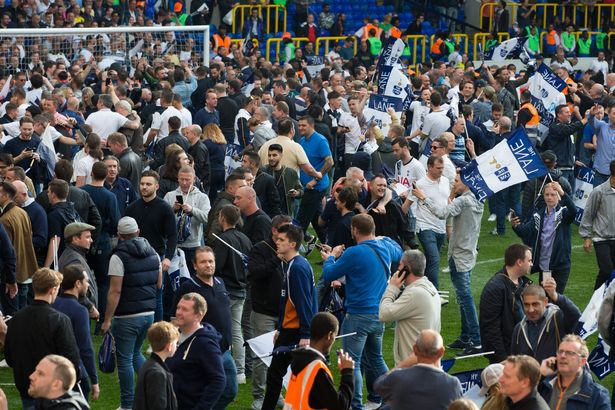 It was like a carnival, fans brought an end to an era spanning 118 years by invading the pitch after the final whistle.
After the supporters headed towards the stands – a whole lot of Spurs leegends took to the pitch.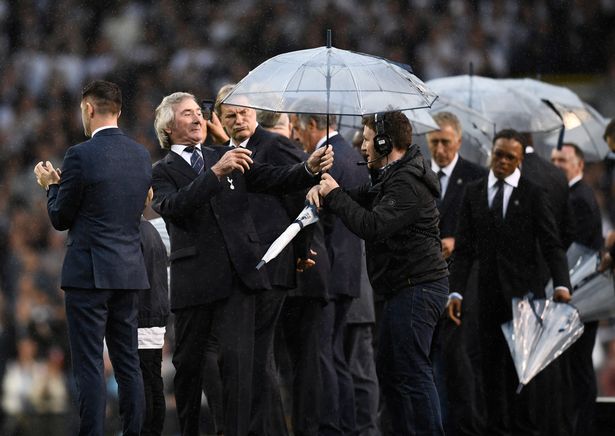 The emotional fans cheered each one of them and looked back upon what their heroes and the club had achieved throughout the years.
The grand farewell ceremony was kicked off with a narration by Tottenham fan Sir Kenneth Branagh, describing White Hart Lane's history.
And the celebrations ended with Mauricio Pochettino and his players performing a lap of honour after Ledley King, David Ginola, and Glenn Hoddle, took to the pitch.
Everyone present witnessed a rainbow above the ground as the legends left the pitch – a perfect fairy-tale end.
Sad to say the last game of football has been played at white hart lane, delighted to leave with 3 points ?? #TheLaneTheFinale #COYS pic.twitter.com/5kH6FaPhec

— Dele (@Dele_Alli) May 14, 2017
"Dele Alli posted on Twitter: "Sad to say the last game of football has been played at White Hart Lane, delighted to leave with three points."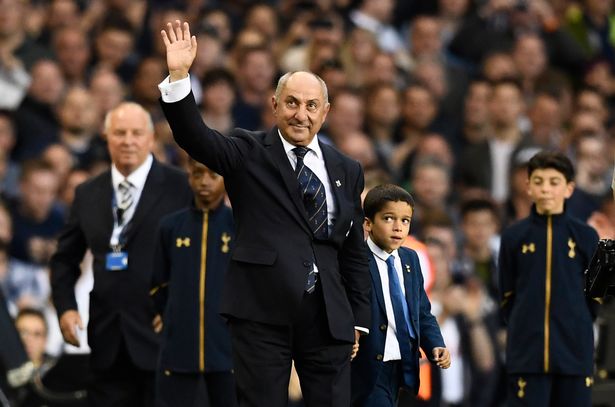 Club chairman Daniel Levy wrote in a message to fans: "This is the day. This is the match."
"This is our last time at the Lane and the day on which we shall bid our grand old home a fond farewell. I have been coming to the Lane for over 50 years and many of you for much longer. It holds memories for us all."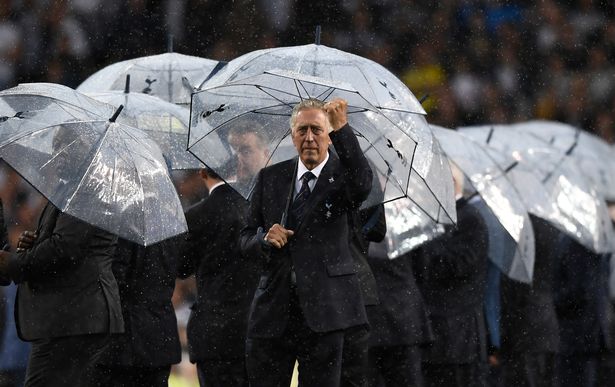 "So we should take a moment to look around and recognise the momentous and poignant occasion of which we are now part."
"The Lane has been home to some of the most amazing moments in the history of not just our club but in the history of football."
Levy added: "Farewell White Hart Lane – you were the home we all loved coming to. Thanks for the memories. Now is the time to look forward."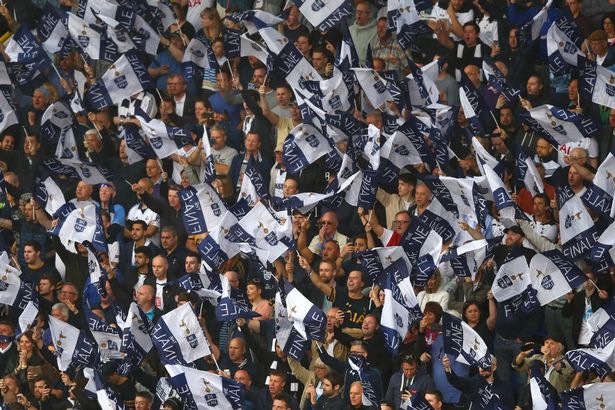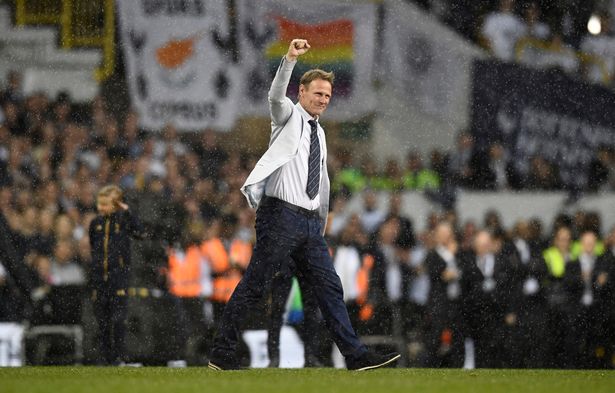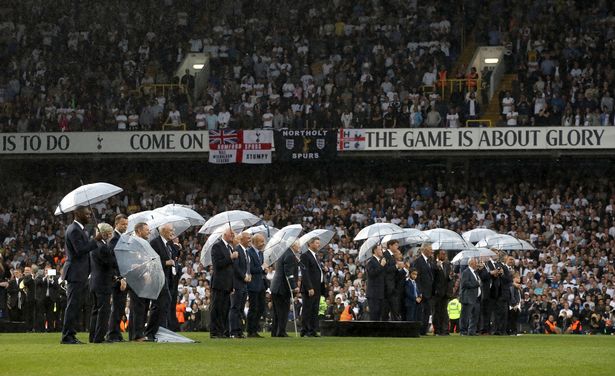 United were the opposition for the 2,533rd match at White Hart Lane, with Tottenham hosting Notts County for thir first ever home game here in 1899 and won the game 4-1.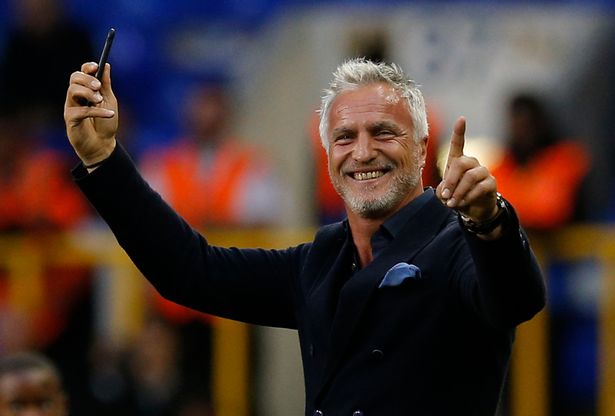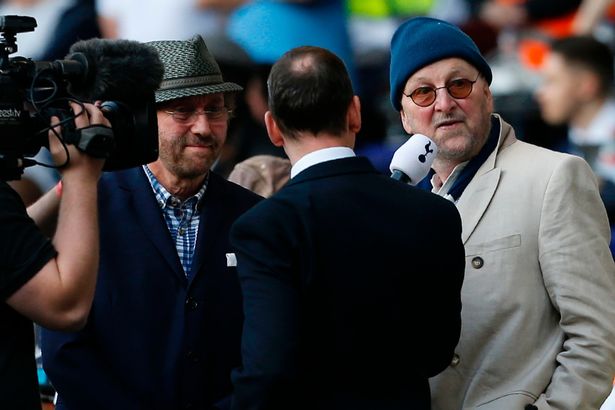 Farewell, goodbye White Hart Lane. Even the heavens are shedding a tear. There will always be a White Hart Lane. #COYS @SpursOfficial

— David Ginola (@teamginola) May 14, 2017
White hart lane as I will always remember it…Gone but not forgotten. pic.twitter.com/ShHc46tUX4

— Ledley King (@LedleyKing) May 14, 2017
We are Tottenham, from The Lane. pic.twitter.com/xvGWLq7XVr

— COYS News (@CoysNews) May 14, 2017
What a great day.. going to miss this place @SpursOfficial pic.twitter.com/CWHjVtJpYl

— Darren Anderton (@DarrenAnderton) May 14, 2017
Always a sad one when another great English football stadium closes down. As a lover of football and the atmosphere that comes with it

— Niall Horan (@NiallOfficial) May 14, 2017
What a way to finish off at the Lane! Thank you for the memories #thefinale #COYS pic.twitter.com/ByuxOVobk1

— Ben Davies (@Ben_Davies33) May 14, 2017
Home is where the heart is. ?
Thank you White Hart Lane. ?
You will forever live on in our hearts. ?
WE ARE TOTTENHAM! ?#TheLaneTheFinale pic.twitter.com/kkkOVgREIO

— Tottenham Hotspur (@Spurs_MAS) May 14, 2017
Tottenham really put on a good show today. Good tributes, legends, memories and the ceremony was done with nice touch of class.

— John Cross (@johncrossmirror) May 14, 2017
Fair play Tottenham. Good team.

— Ralf Little (@RalfLittle) May 14, 2017