England locked horns with Scotland in some high-octane clashes in the past, both on the football pitch and also on the battleground.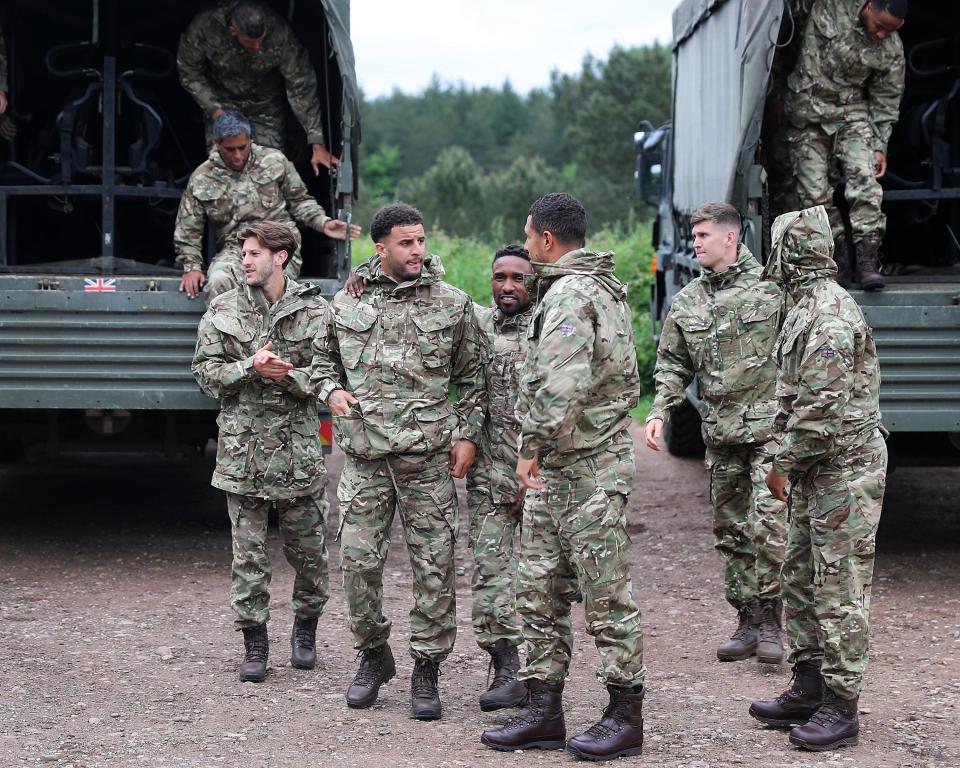 And ahead of Saturday's World Cup qualifier clash with Scotland, Three Lions boss Gareth Southgate surprised his stars by taking them to an army training base.
The England stars were taken to Devon for two days – and were delved into a world, completely unknown to them.
They had no access to their mobile phones and life got more difficult when they had to take part in several routine exercises that the Royal Marines recruits have to go through.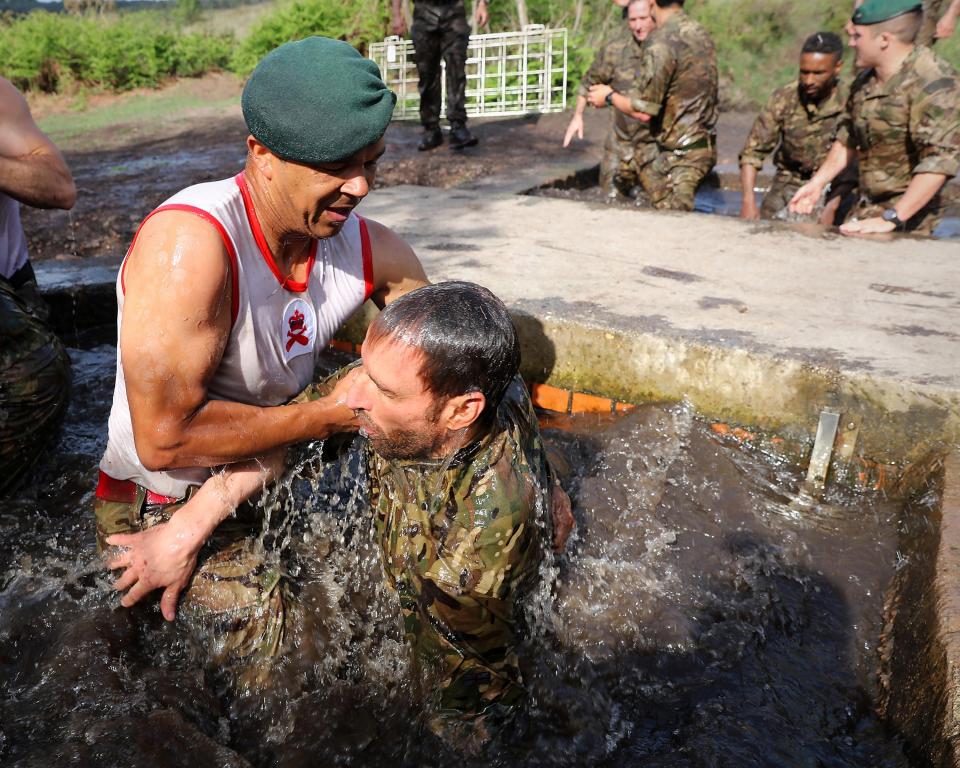 Southgate said: "We wanted to come and put the guys into a different environment, something they weren't expecting."
"The Marines talk about a dislocated expectation, and that was part of the theme of the camp – how will we be adaptable in moments of difficulty for us as a team."
"There were some team objectives around pushing themselves beyond where they thought they could go and knowing you don't want to let any of your team-mates down."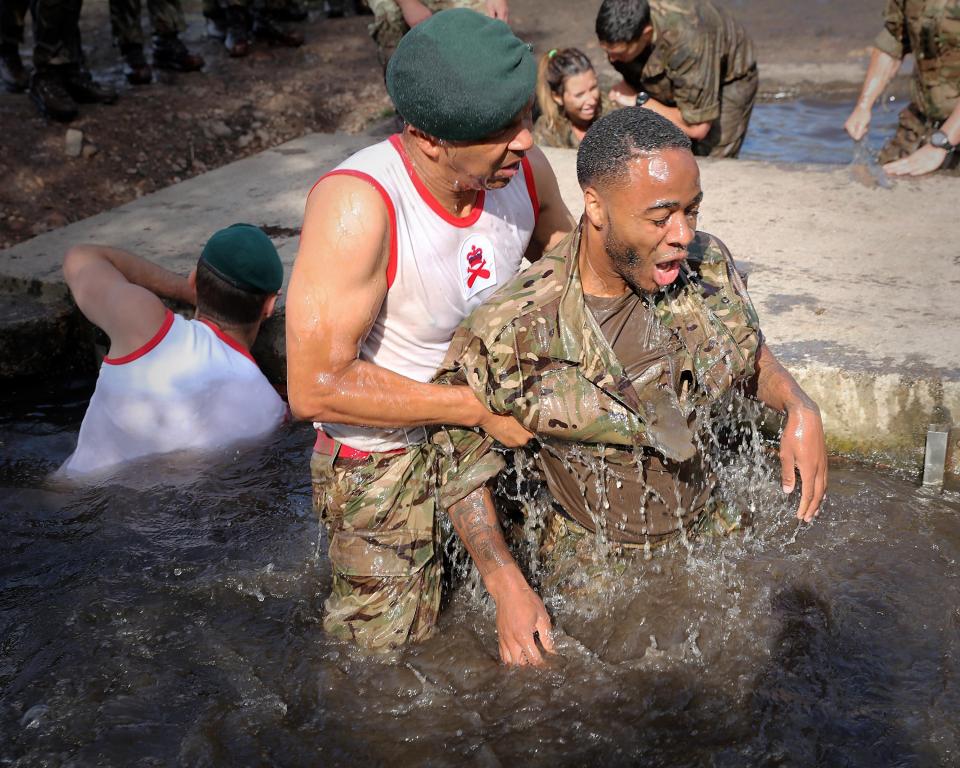 "We wanted to expose the guys to an elite environment with one of the elite forces in the world. We wanted them to see that there's another world out there."
"These guys represent Queen and country, and we do the same – but the consequences of failure for the Royal Marines are far higher. That gives us a good context and comparison."
The English players returned from Devon on Sunday and were then allowed to go home after 48 hours.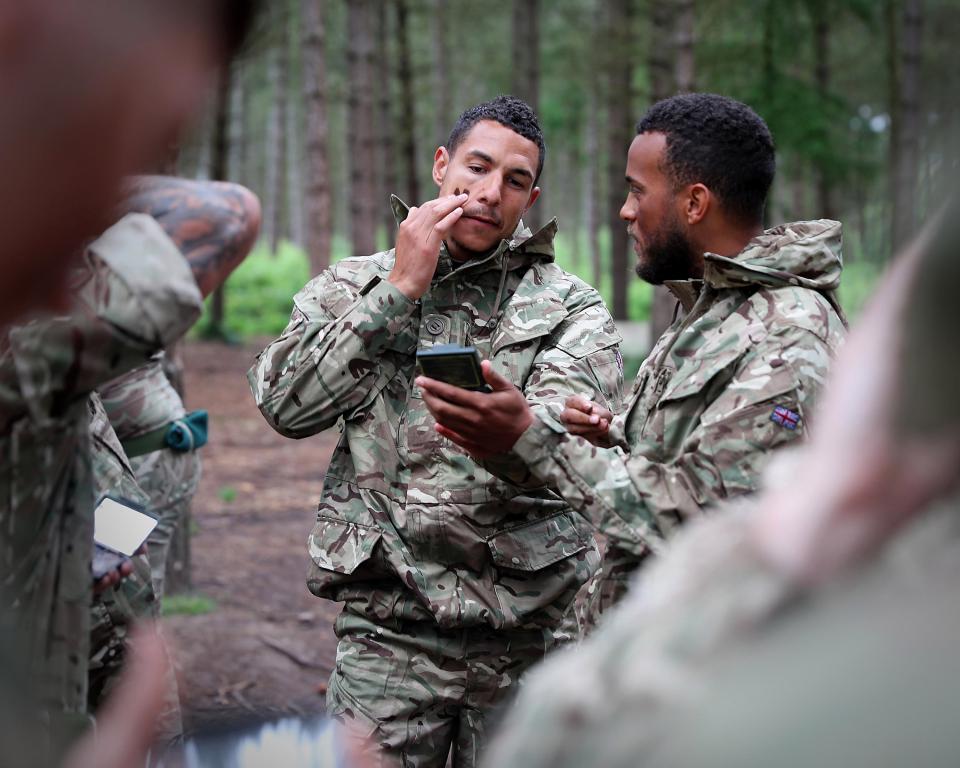 The entire Three Lions squad will report to training at St George's Park this morning before flying off to Glasgow on Friday.
After Saturday's World Cup qualifier clash, they will travel to Paris and lock horns with France in a friendly game on Tuesday.
And while talking about the trip to the camp, Southgate added: "I think we've taken so many different learnings forward from this in so many different areas, some of which are going to take a few days to sink in."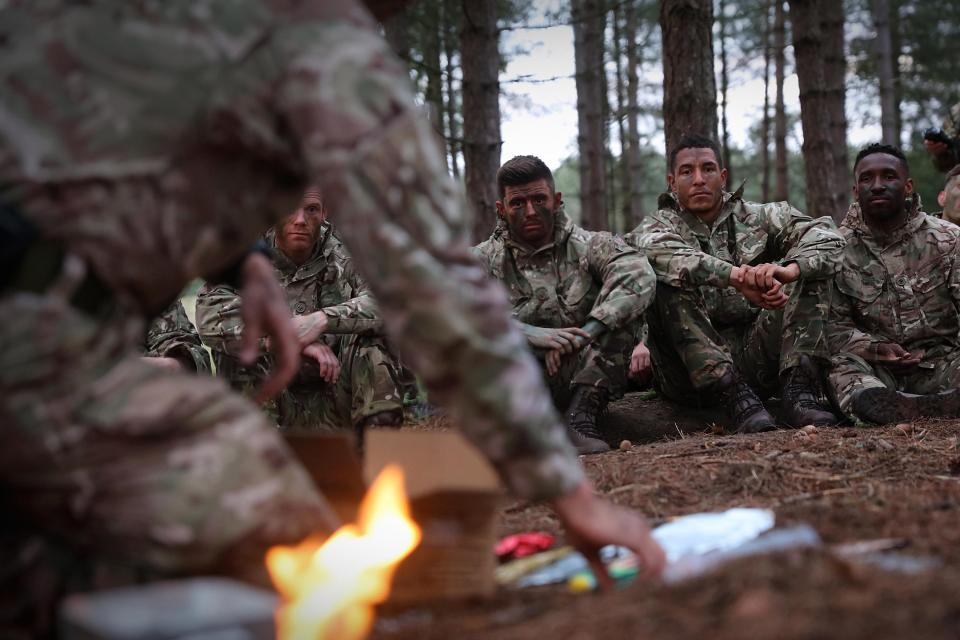 "For me, the greatest outcome was that we worked as one team – support staff and players. I think there was a real connection formed between everybody, and it was also a great life experience for everybody."
"We're always thinking about football and the small world we're in, but there are life experiences that'll stay with you forever and I think this will stay with everyone – from our side and the Marines' side."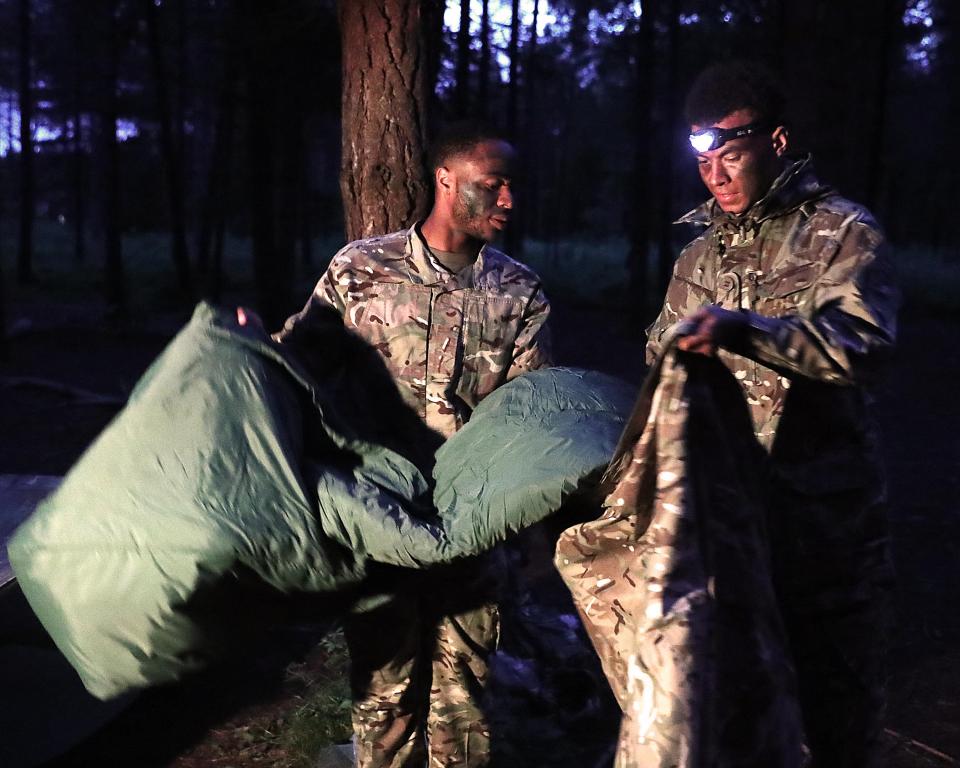 "We've seen their standards and the pride they have in their identity and the green beret, which is a powerful message for us to link with the Three Lions. We've got to be brave in terms of how we play and what we do."
The Commando Training Centre's commandant, Colonel Mike Tanner, said: "It has been a real pleasure."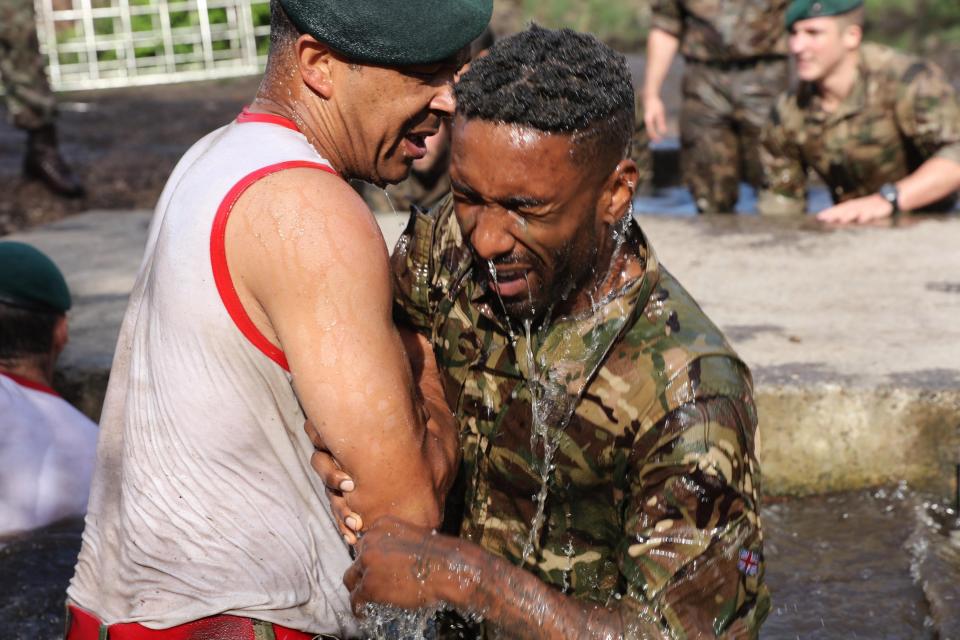 "They threw themselves into every challenge with enthusiasm and good humour."
"The Royal Marines and England football team have much in common and the opportunity to share experience was valuable for us all."
"We are confident that this will be the start of a long and successful relationship."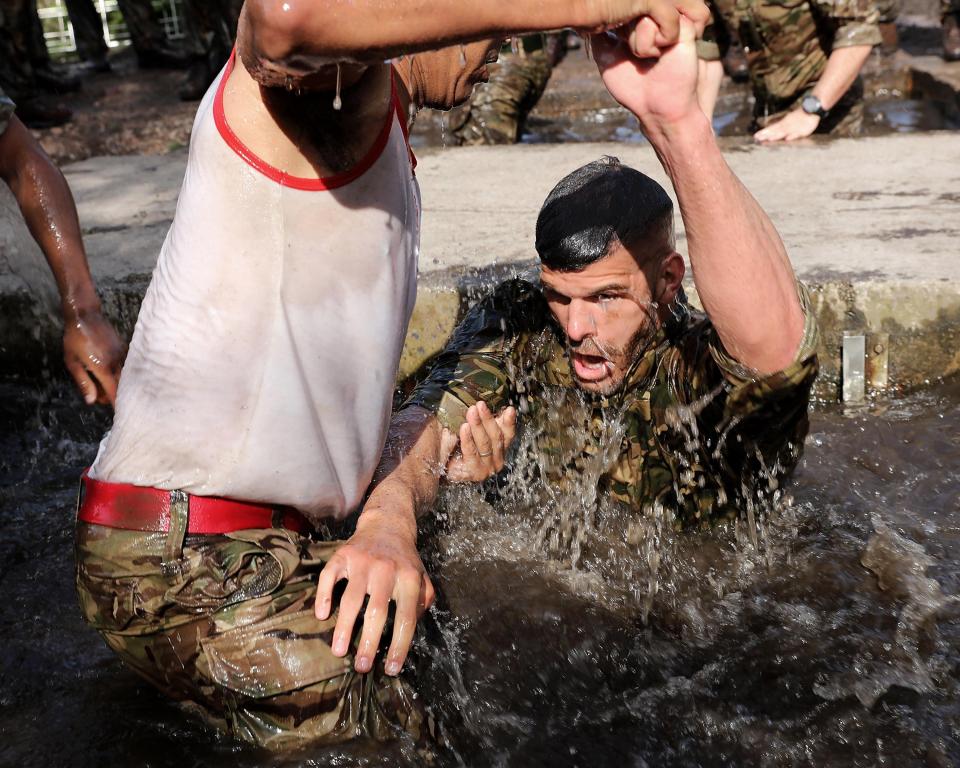 Chris Smalling, Jesse Lingard and Marcus Rashford, who clinched the Europa League title with Manchester United were given a leave. Spurs star Eric Dier also missed the tip due to his sister's marriage ceremony while Chelsea defensive ace Gary Cahill was on an extended leave.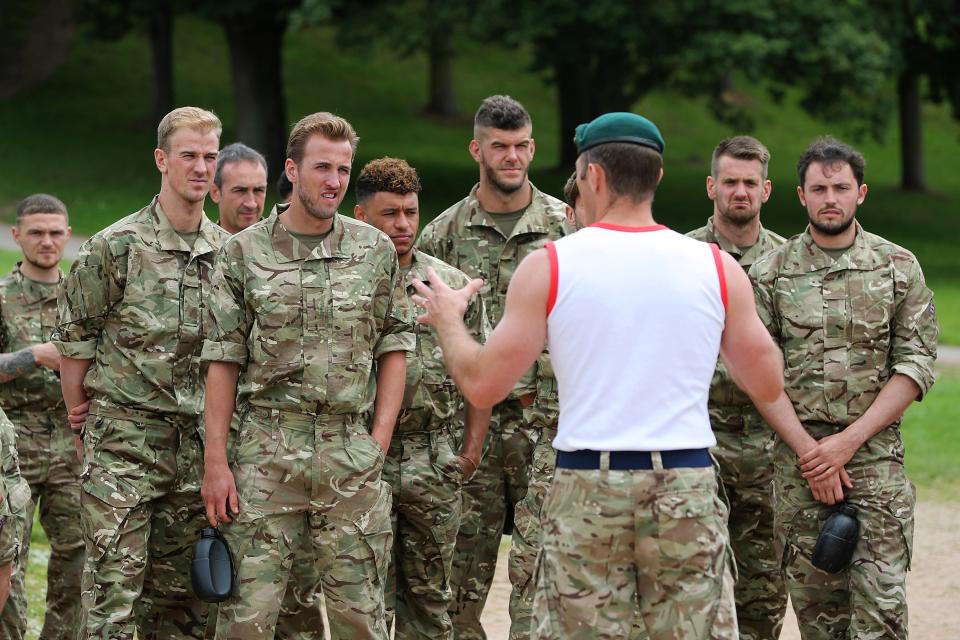 Harry Kane said: "I see myself as one of the leaders now in the team and I'm looking forward to it."
"I'm only 23 but I feel that there are a lot of younger players in the team compared to me and I have a good relationship with them. I have a good relationship with all the players, the older, the younger and there are quite a few Spurs boys in there as well."
"It helps as we play with each other, train with each other day in, day out so we know each other very well on the pitch but off the pitch also. If someone is feeling a bit down, or if they're not quite right then we are there to know that and help them out."